Capturing a Nigerian Church Surviving South East London Gentrification
Photographer Sophie Green discusses her new book 'Congregation'.
Photography Sophie Green
This article originally appeared on i-D UK
"One Sunday morning in 2016 I was walking down Rye Lane," photographer Sophie Green begins, "and I noticed a lady dressed all in white. I was totally struck. She looked so pure and beautiful, so I stopped her and complimented her on her dress. She was on her way to a service at a church that morning. I walked with her and joined the service. What proceeded was a seven hour service of singing, praying and dancing."
Two years on and Sophie has just released Congregation, a photobook documenting her time spent with Southwark's Aladura Spiritualist Afican churches, often referred to as white garment churches. Congregation is another chapter in LCF-graduate Sophie's career that has seen her capture a series of closed-off communities and subcultures — boy racers and Irish travellers and Afro-Carribean hair salons of Peckham. All of which could, in less delicate hands, read as problematic. But Sophie's work is full of honesty and engagement. She's been running photography workshops with the children of the congregations as a "time, effort and commitment they put into collaborating with me. And after each shoot I will do a print delivery to the church for all the congregation to keep and it's always lovely to see people's reactions when they view their portraits. It was important for me to feel a sense that I could offer something back to the community."
"I went on a huge journey while shooting the project. I honestly feel I didn't take a good picture for the first year of shooting," Sophie adds. She began by shooting inside the churches, documenting the services — the singing, praying and dancing. But then, as time went on she started collaborating with the congregants, posing and engaging with them directly.
"I photographed a number of my subjects on multiple occasions throughout my time at the churches as they would return with different ideas about how they would like to be portrayed," she says. "For me, it was exciting when both my subjects and myself had the space to express ourselves. It is crucial that my subjects are active participants in the shoot and enjoy being a part of it and influencing it creatively, so that the end product isn't simply through my lens as an observer. I wanted to focus on optimism and a sense of play and community; I hope these images help the viewer to gain an appreciation and understanding for these churches and communities."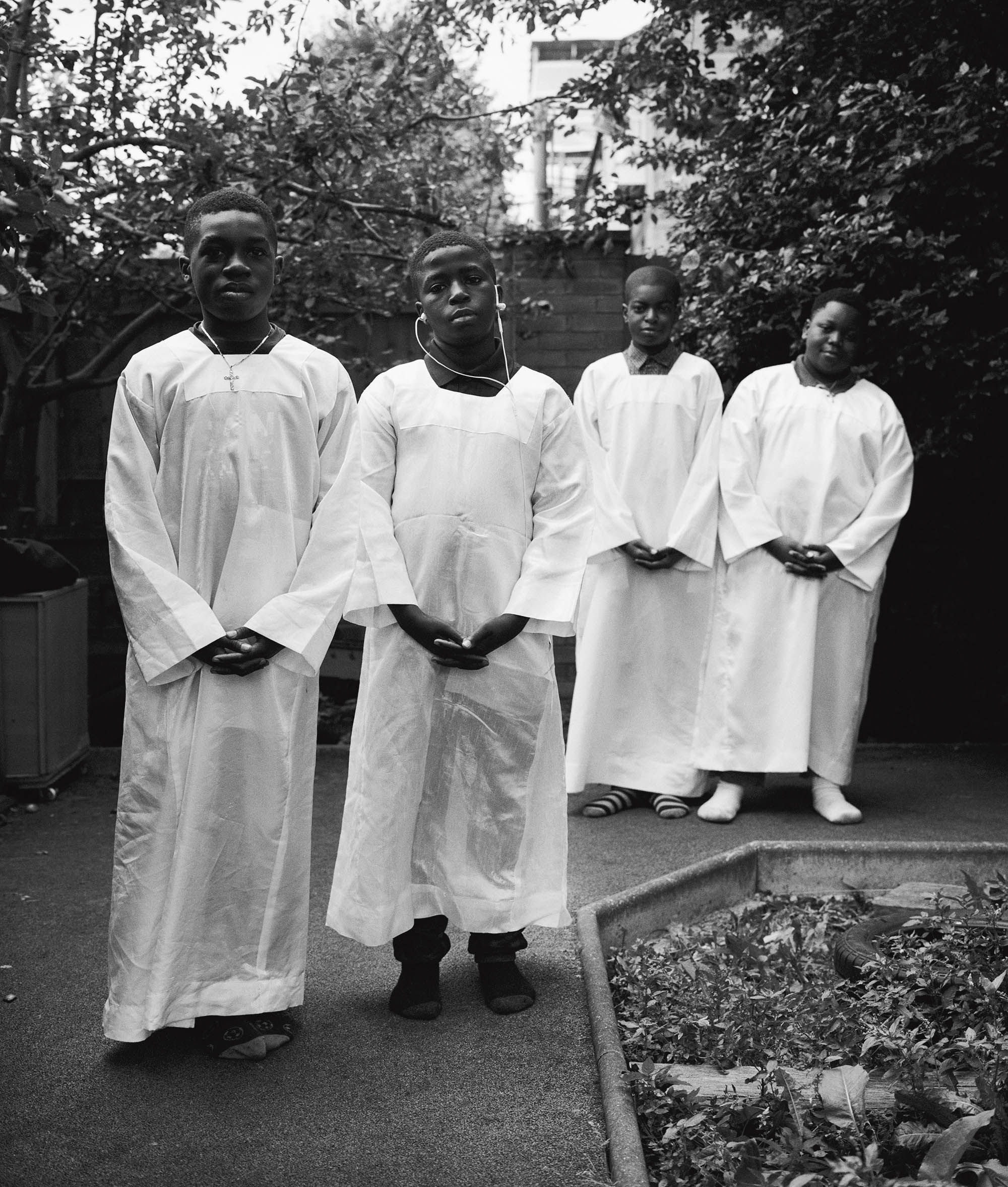 Aladura is a predominantly Nigerian denomination, and Southwark, and in particular Peckham, is the heart and home of the UK's Nigerian community. The borough has the largest number of African churches outside of the continent itself. "I didn't grow up with a faith and only had a few experiences of Church of England services so I entered the process with a completely open mind," Sophie adds, "I came to it with no preconceptions, only a willingness and a desire to learn directly from the people I was photographing -- they are sharing their world with me and I was amazed by how willing people were to connect with me and my camera and how much they shared when asked."

The resulting book is tender, beautiful and full of warmth and power. There's something striking in the white robes themselves that lends a drama to the images. But it's the softness and honesty with which Sophie has documented the churchgoers that stands out. It would be easy for this project to feel voyeuristic or exploitative, but Sophie's images are humanistic and touching, stylised portraits that explore the identities of her subjects, as well as the collective identity of the congregation.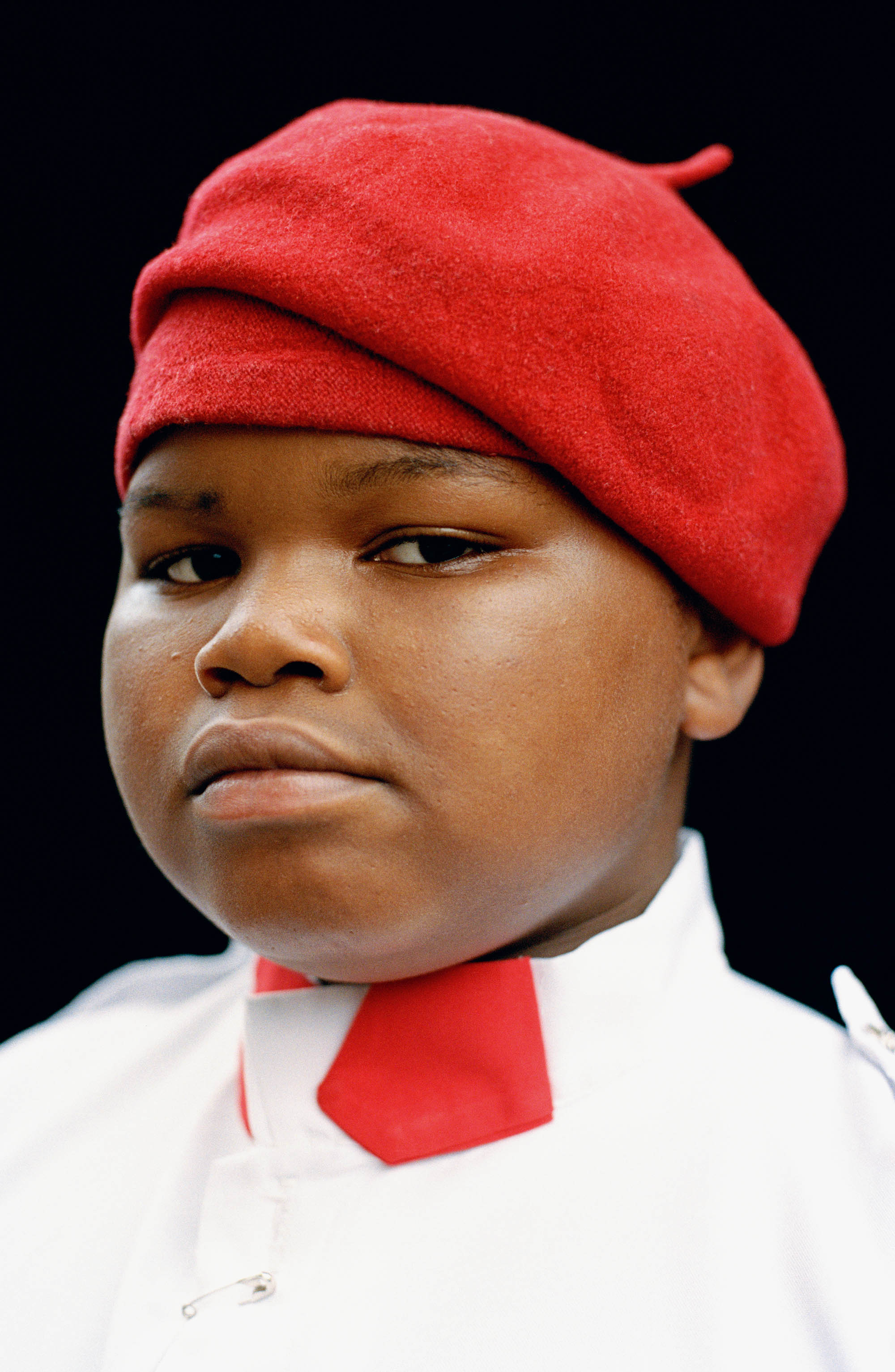 "I want to acknowledge how important it is that this west African diasporic community has the means to remember and honour their cultural identity," Sophie explains. "Generations pass their faith and practices down, but at the same time coexist with modern day life and surroundings. Southwark's Aladura churches create a sense of belonging, connection and community for so many African families and individuals, and they celebrate their beliefs and cultural heritage with pride."
This cultural identity is an important aspect of the book. Peckham has fallen to the tide of gentrification and while these churches cling to the area's in-between spaces, nestled in the nooks and corners of industrial estates. They remain an important vestige of an "old Peckham" that's more or less disappeared in the last ten years, the Overground opening it up to city boys and the waifs and strays washed out of Dalston into encroaching new build flats.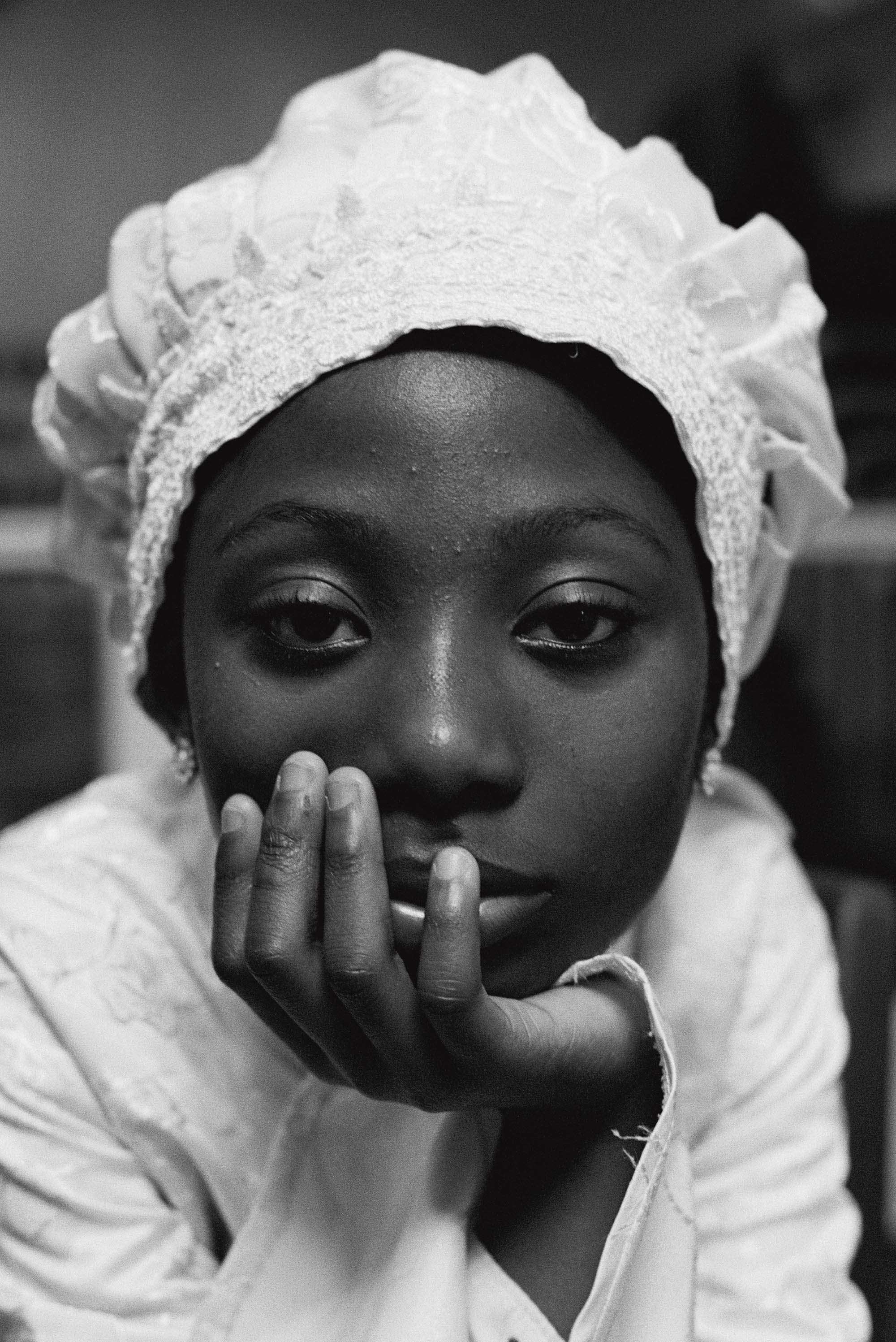 But a community still surrounds the various churches, united by faith, even if each church operates individually. "A really special event is Harvest Festival — an annual service which brings together all ages to celebrate God's goodness in creation every year," Sophie says. "On this occasion all churches invite other spiritualist churches and various friends and family members to enjoy food and socialise. The surrounding streets become flooded with people and there is a beautiful display of community, in this case, religion and heritage is the social glue binding these communities together."
It's this shared bond that's most apparent in Sophie's photographs. Religion is almost immaterial. Instead, the focus is on the people and the collective (and their outfits). A father holds a baby in one hand, some adidas sliders in the other. In a graffiti covered playground some kids pose in a garden listening to music on headphones. Another kid sits on a chair with a bright comb stuck in his hair. A group of people get an ice cream on a bright, sunny day. They are universal and heartwarming scenes of everyday life. "I want my photographs to celebrate the idiosyncrasies and nuances of the human experience," Sophie explains. "There are so many facets of life and people to be celebrated. Photography is a universal language that can reach everybody. It can only be a good thing to try to better understand the communities we co-exist with."