a history of richardson
Andrew Richardson talks about his "fine radical magazine about sex and sexuality."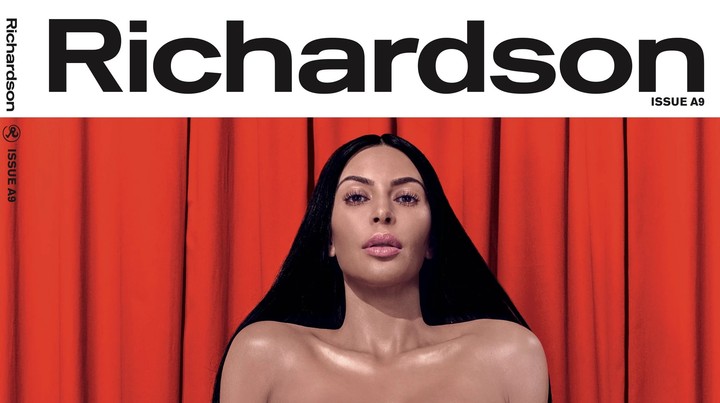 Image courtesy of Richardson.
This article originally appeared on i-D US.
"A lot of people are like, 'You must be crazy doing the magazine in this climate, about sex, sexuality and whatever.' And I was like, 'Well, you know, I'd be more crazy if I stopped doing it," Andrew Richardson tells me over the phone from Los Angeles.

He founded his namesake publication, where he currently serves as creative director, in 1998, pre-internet as we know it today. In 2003, a t-shirt collaboration with Supreme kickstarted the expansion of the brand that now offers a full line of apparel, including denim, sweatshirts, t-shirts, workwear, outerwear, and accessories inspired by the same inherent provocation as the magazine.
While the Richardson's print portion has been called a porn mag, it's definitively not. "I would say that the best description I have ever heard of the magazine was this guy called it a fine radical magazine about sex and sexuality and that ethos kind of extends into the clothing aspect, but see in a slightly different context because, you know, clothing and magazines are very different. Yeah. It's like a punk, kind of anti-establishment, Details, but it's not just in some kind of 'fuck you, whatever,' it's done. We try and do it in a bit more clever and strategic and maybe stealthily," he shares.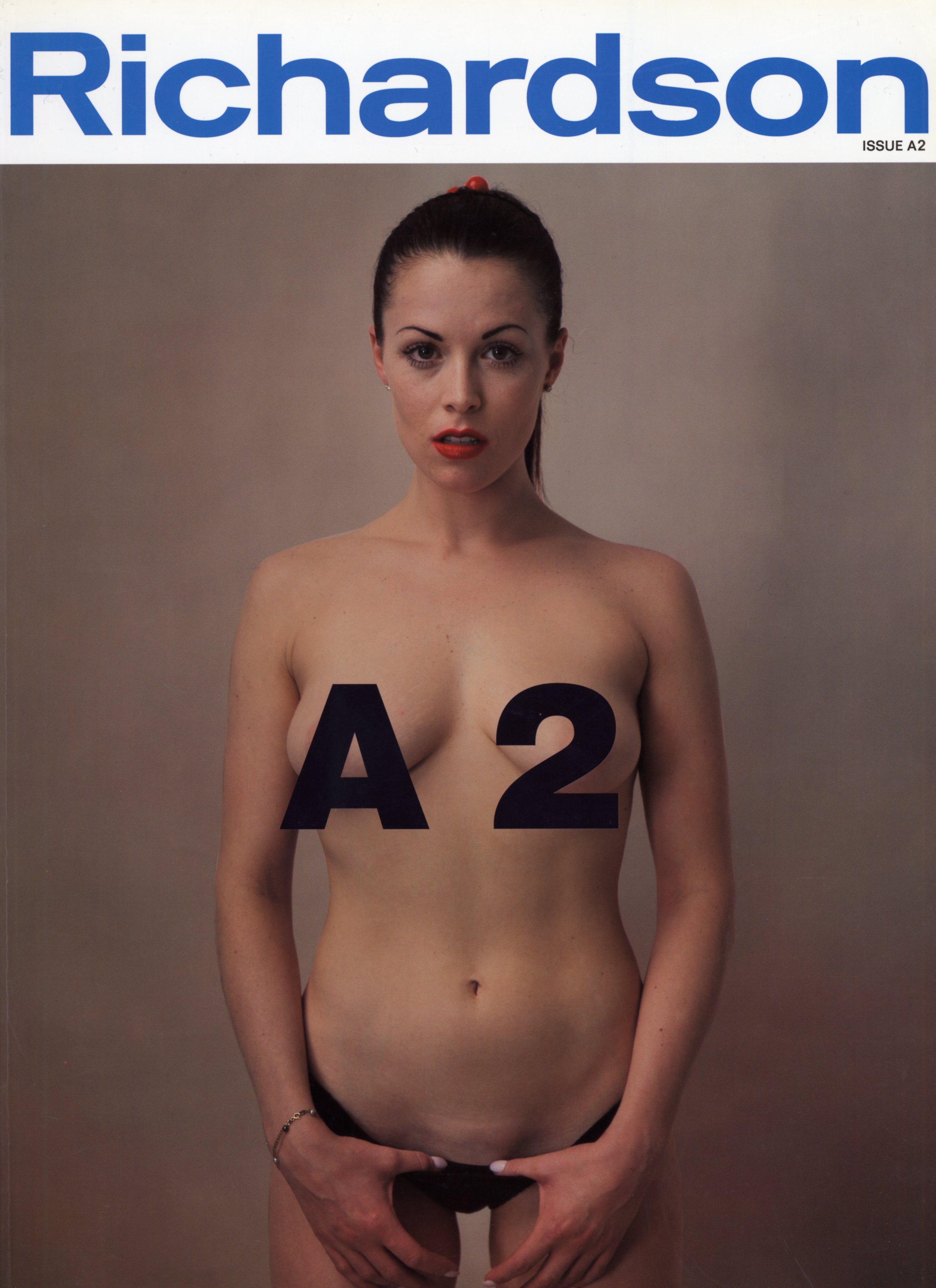 A tan-lined and topless tousle-haired Jenna Jameson graced the first cover of the publication in December 1998. It was just two years after she won the "Best New Starlet" AVN Award and was named the top new comer from several other major adult movie organizations, and two years prior to becoming the co-owner of Club Jenna, her multi-million dollar porn company.
"The first story we did with Jenna with was an interesting one. It was very interesting because it was before the Internet we have, and I'd been exposed to Jenna Jameson through listening to Howard Stern. I thought wouldn't be great to get her."
"She was living in Miami. We didn't plan it. We just knew we'd been shooting a hotel room because we've done that kind of stuff before. And then while she was doing her makeup, we were scrambling around trying to find like velvet to make a backdrop to shoot the cover. Myself and Glen are like going around downtown Miami. I mean it was just, it was a real mess. We all knew what we were doing. We'd all worked in the fashion industry. And so we knew what we were doing, but it was just like a bit chaotic."
He had Glen Luchford photograph her. "We were talking to Jenna's agent beforehand and saying, 'Oh, you know, the photographer that shoots the Prada campaigns? Fashion photographer?', and they didn't even know what Prada was. It was sort of really very, very, very, very different time. And the worlds were really compartmentalized. We had to persuade them to do it."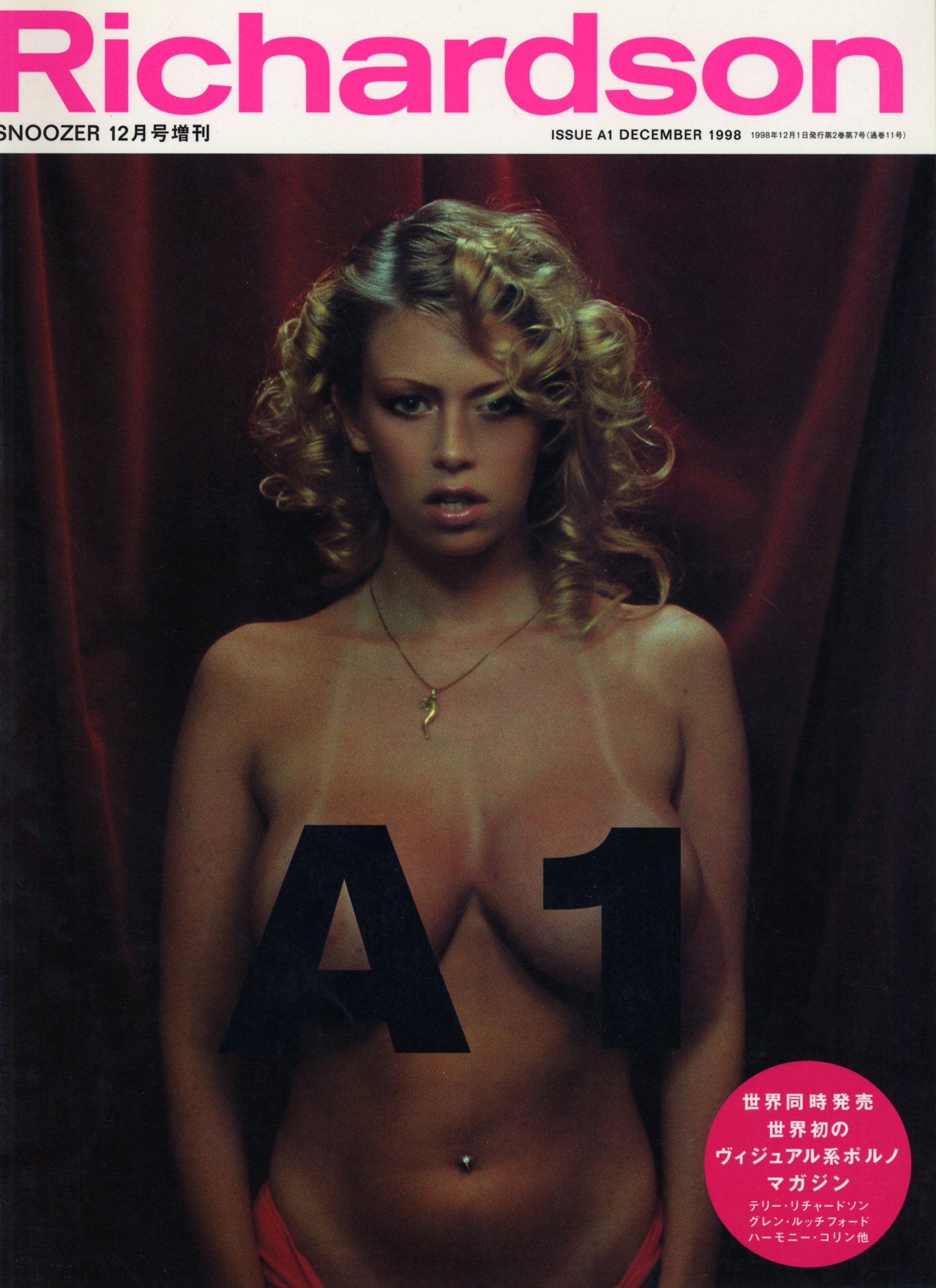 What seemed like such a foreign or new concept to go with Jameson was really the manifestation of Andrew's experiences and skills. The once 19-year-old KENZO store manager left London in 1989 to pursue a career in New York in fashion. "I know everything I know because I worked with Steven Meisel when I was 22 for about three years, so I learned everything I know through working with a master about image making. And I worked on Madonna's sex book and blah, blah, blah, so I learned about doing provocative stuff as well. My parents are academics. I had an intellectual upbringing though I didn't do very well in school myself, you know? And so that's where it comes out."
Over 20 years and eight issues later the iconic cover women on issues A1-A9 include porn stars Sasha Grey, Tori Black, Stoya, Tera Patrick, and BellaDonna, stripper-turned-celeb Blac Chyna, and most recently, Kim Kardashian. Contributors included Araki, Larry Clark, Bret Easton Ellis, Valie Export, Steven Klein, Glenn Ligon, Richard Prince, Jenny Saville, Kara Walker, and Christopher Wool among others. The clothing line has taken off. He's opened a second location in Los Angeles, and continues to collaborate with porn viewers favorite aggregator, PornHub.
While it may or may not have seemed so vividly apparent upon release, Richardson's magazine themes have always been provocative and undeniably ahead of their time, particularly for the streetwear and skate space. The youngest porn star to ever win the AVN for "Female Performer of the Year", Sasha Grey covered the 2010 issue about pro sex feminism, and BellaDonna covered The Love Issue with a baseball bat, naturally.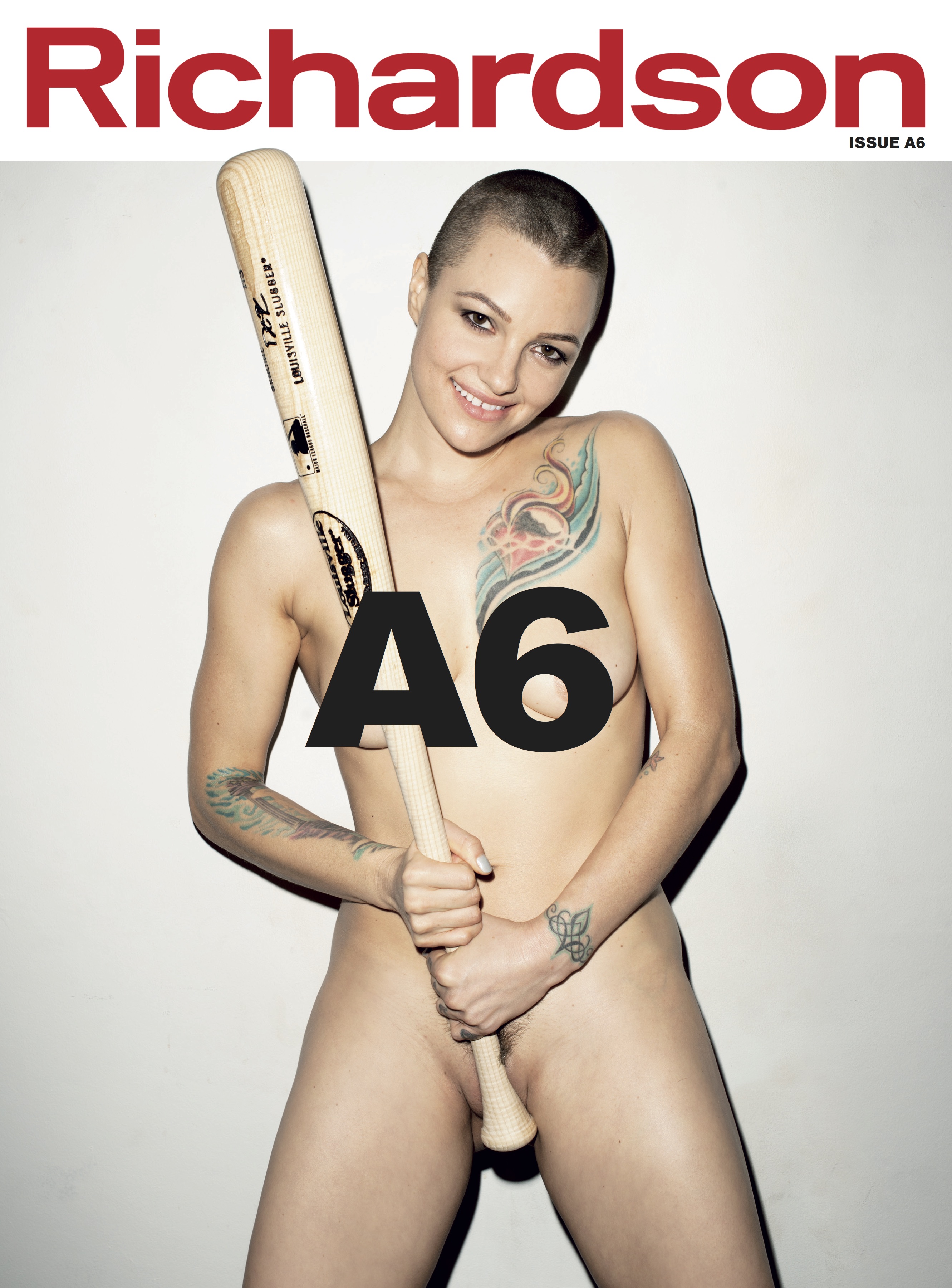 "She was very famous for being able to get a baseball bat in her ass. She had a fan, I think, that gave her a baseball bat that a slightly conical end and she was able to get a baseball bat like six, seven, eight inches of it into her ass. And I mean, at the time we were doing that magazine that was pretty outrageous. Nowadays that's not child's play. But um, you know, it was pretty crazy. And so, she had said that. We got a bat and we obviously didn't want to… We didn't want to... We just thought it was funny put it in the mouth. It was very clear that as a performer she was very into being able to do stuff that other girls couldn't do and you know, deep throating extraordinary large cocks and all that kind of stuff. And so that was part of the state with this kind of like she was someone who was famous for being extreme in a way."
What's most interesting about Andrew is the nuance in which he discusses sex and sexuality that's made this very cool thing work for so long, but still managed to stay under the radar. It's matter of factly without it being condescending. It's exciting without being too arousing to discuss. It's not boisterous like he's bragging about old times in a locker room. It's provocative without being predatory and too complex to be diminished to a simple-minded troll trying to get an aimless rise out of you. It's like the saying "act like you've been there before," but he's really fucking been there before.
The content is just discernibly more NSFW than your average magazine and the tone in which is speaks of Kim Kardashian's mid-shoot call with Donald Trump regarding Alice Johnson's clemency and why BellaDonna was photographed with a baseball bat exactly the same — without the disdain or disgust sex is very regularly is shrouded in.
"I didn't suddenly get together with some marketing people and they're like, you know what? We need a 50-year-old straight white male who's like woke on sex and shit and that'll be a great brand," he laments in his keen awareness of what he could very easily be diminished to sans research.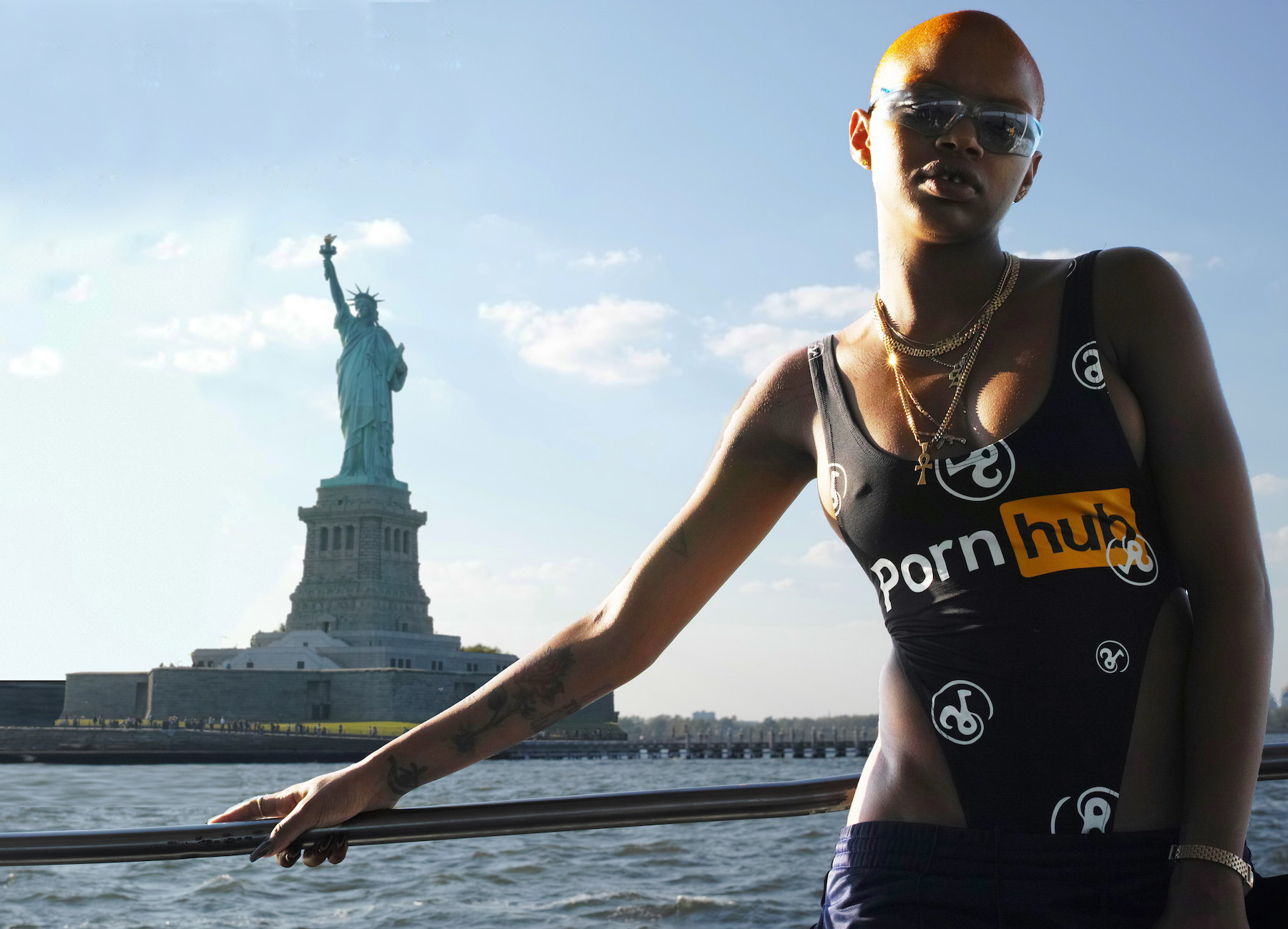 "We love women. The reason I got issues with like some of the more pornographic magazines or the kind of cliched nudie magazine or whatever because I just know that they're made by guys that never got laid. And then, made by guys that don't really love women, they're kind of afraid of women or when they get one they're all 'Gotcha! Got 'em!' and have a whole bunch of fucked up shit, but it's like, it feels like they're sort of taking. I don't know, I mean, I think it goes to everything we've always done. And we've always been like, I've always been interested in the power of a woman's sexuality, kind of fascinated by the power of women's sexuality."
And then you remember, Madonna in the '90s. It would behoove you to look up her Sex book he worked on, while you consider all of the legacy male publications in throws of undoing decades of a brand built on toxic masculinity, and preying on a lazy cast of men who think fumbling around sexuality and women is a personality.
He continues to tell me about bringing an unpublished photographer to photograph his favorite strip club in Jamaica that he's been to with Grace Jones (casual) where a well endowed dwarf is the star of the show. Somehow it becomes clearer that this examination of sex and sexuality that is Richardson, is really Andrew's proclivity to experience life uninhibited by societal constraints about sex. It literally touches every aspect of the brand and is the reason for the inconsistent issue releases, because it's really about the end product and not a bottom line.
"There's one funny story that I was in Berlin and a long time ago and I met this dominatrix, and I interviewed her... I asked her what was the code in which she lived her life. She said in English, it was 'play hard, play nice, communicate.' And then when the clothing side of the brand got done, I asked her if it was okay if we use that as our motto, and that kind of became our motto, and I feel that's pretty much wraps up what we're about. Like play, be respectful, you know, not aggressive and play hard. Be respectful and communicate, you know, like you and the communication is the thing, the big thing that seems to be missing right now. It's just everyone shouting at each other and there's not enough communication, you know? It's a bummer."