here's what you missed at last night's brit awards
Obviously The Carters stole the show.
|
21 February 2019, 3:51pm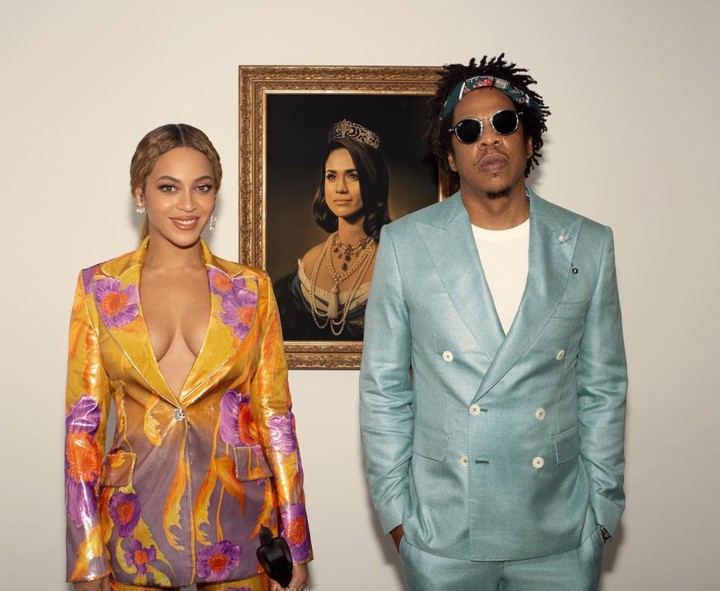 So, the BRIT Awards happened again last night. Maybe you watched it on telly! If not, you missed a lot. Hugh Jackman and his circus troupe opened proceedings, proving that Jean Valjean might actually be The Greatest Showman after all. Little Mix delivered a flawless performance of Woman Like Me ft. Ms Banks in lieu of Nicki Minaj. And our fave Jorja Smith won Best Female Solo Artist, going on to give an emotional rendition of Don't Watch Me Cry.
But the most interesting stuff happened away from the music itself. On accepting their first award of the night (scooping up both Best British Group and Best British Album), Matty Healy from The 1975 asked fans, viewers and perhaps more notably, an arena full of music industry types, to hear him out. He then proceeded to quote Laura Snapes, who reported on the recent Ryan Adams allegations and the wider issue of male misogyny in music for The Guardian.
"I just want you to listen to me for one sec," Matty said, "just a couple of sentences that a friend of ours, Laura Snapes, said that I thought we should all really think about. She said that in music, 'male misogynist acts are examined for nuance and examined as traits of difficult artists while women and those who call them out are treated as hysterics who don't understand art'." And that was that. The band used their platform to shine a light on an important matter in a way that meant a lot more than Jess Glynne's make-up removal performance art and P!nk's fist raised in solidarity with something or other. No offence, though, P!nk's ariel dancing was very impressive and her Outstanding Contribution To Music award very deserved. I'd like to point anyone thinking otherwise in the direction of her 2001 album, M!ssundaztood .
Over in the US, Beyoncé and Jay-Z had the brilliant idea of turning their acceptance video for Best International Group into support for the press-hounded recent addition to our monarchy. Stood in front of a painting of Meghan Markle, Duchess of Sussex, The Carters mirrored imagery from their iconic Louvre-based Apesh*t album campaign. "I won this award back in 2002 with my besties, Kelly and Michelle," Bey wrote on Instagram. "How lucky am I to have been in a group with my other best friend, the GOAT Hova. In honour of Black History Month, we bow down to one of our Melanated Monas. Congrats on your pregnancy! We wish you so much joy."
Of course there were other awards, other performances, but let's be honest, it was all quite predictable, wasn't it? Wish there had been more drama? Let's take a moment to remember the good times, like when Robbie Williams started on Liam Gallagher, Jarvis Cocker mooned Michael Jackson and Adele stuck her middle finger up at the world. Those were the days.
You can check out last night's full list of winners here.
Tagged: