Images courtesy of Magnolia Pictures
'boom for real' shows basquiat and nyc at their turning points
Director Sara Driver unearthed a trove of work and footage from his ex-roommate's underground vault.
Images courtesy of Magnolia Pictures
Among the shiny skyscrapers of Midtown is an unlikely place to find Sara Driver, the independent filmmaker who's called the more grungy Lower East Side home since she joined its iconic underground art scene in the late 70s. The morning i-D met her in the lobby of Rockefeller Center she was on a press junket, so we wandered outside to find an empty bench amid the hordes of tourists.
In a way it was the perfect setting for our conversation. Driver has just released her documentary Boom For Real: The Late Teenage Years of Jean-Michel Basquiat, and it's as much about the iconic artist as it is about New York City.
Through never-before-seen archival footage, photos, and interviews, the film shows how the then-rough city and the people around Basquiat informed the artist he became. It also provides an incredible window into the city as it was then – dirty, dangerous, disintegrating – and how it contrasts so sharply with today's.
Having lived alongside Basquiat, Driver had a unique insight into the artist before he was famous. So when she came across a trove of his work and footage of him, she knew she had to tell the story of this incredible turning point.
"I went over to see my friend Alexis Adler," Driver explains, squinting in the sun. "She'd lived with Jean-Michel from 1979 to 1980, and she had a beautiful mural on her bedroom wall that he had done, and on the bathroom door – she still lived in the same apartment [they had lived in].
"When Hurricane Sandy hit the Lower East Side [in 2012] she suddenly remembered that he had given all this work to her," Driver continues, "and she had put it in a bank vault that was underground, so she was afraid it had flooded. She went to the vault and pulled it out and it was much more work than she remembered, it was like 60 pieces – drawings, collages, writings. And then she found 150 photographs she had taken of him! When I saw this I thought, 'Oh my god, this is a window not only into him, but into our city at that particular moment in time."
We may romanticize the grittiness of the 70s now, but it was a tumultuous time – New York City was verging on bankruptcy, and violent crime was rampant. "The city was so dangerous, you had to have this antenna about who was around you when you were walking on the street, so you were very observant," Driver recalls. "In a way it was like a gift, because you would see great interactions between people that you would never notice otherwise, but you had to be so vigilant. I remember seeing old boxers on the Bowery, and if you put up your hand too fast they'd get in boxing stance, like they were punch-drunk. You'd have these really amazing encounters with people. And now people are just looking at their phones. They're not seeing the world around them."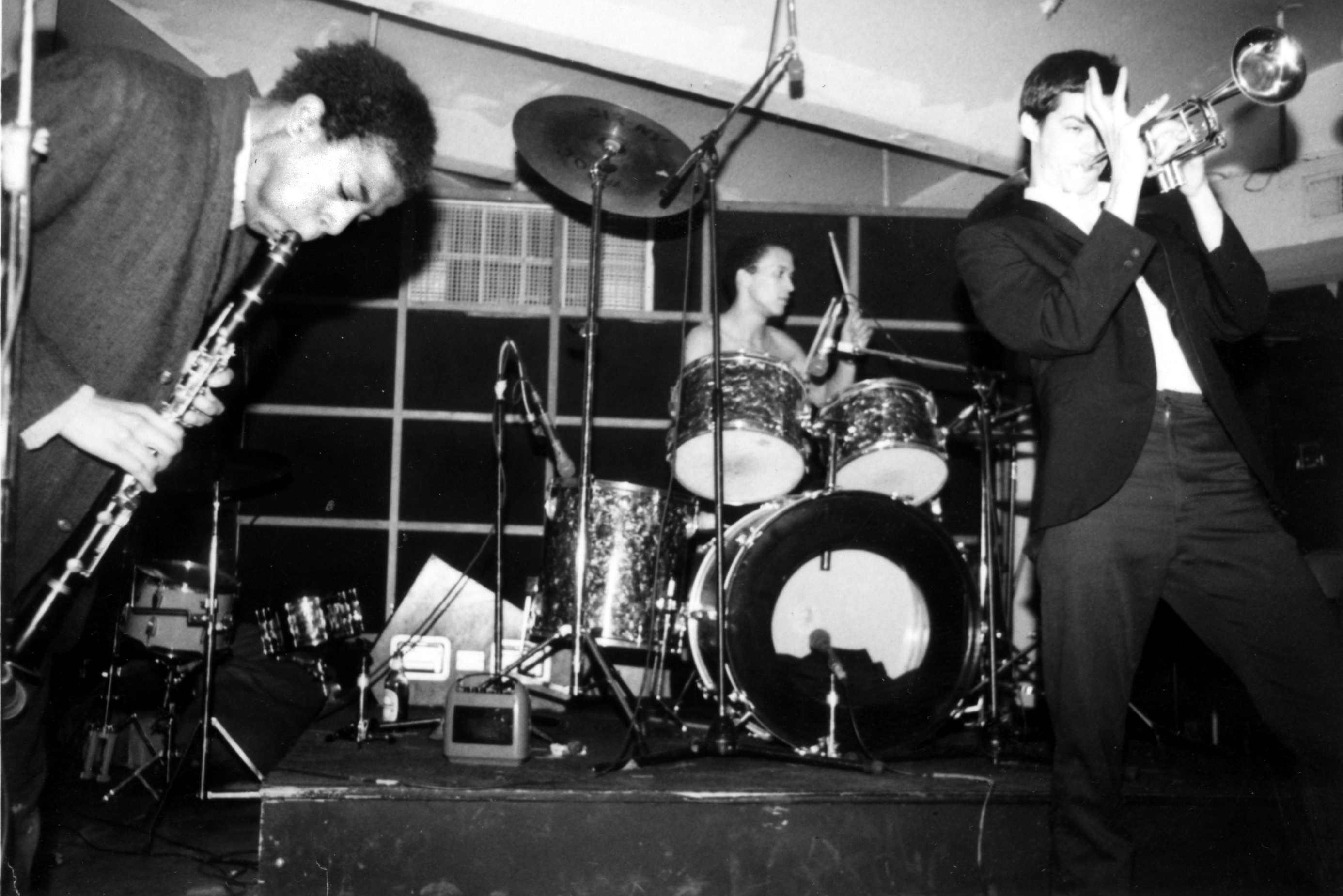 This lawlessness created a feeling of freedom and possibility for artists, Driver says. "It was this weird meeting of people from all over the country who came and lived in this very dangerous city, and you could live for very little money, so you could do your art. Everybody was a musician, everybody was a painter, everybody was a filmmaker – people were trying all different things, and collaborating with each other."
This climate clearly had an impact on the young Basquiat, who created freely, unbound by medium or method. He would paint any and all surfaces (walls, refrigerators, jackets), sketch everywhere, make experimental music with his band Grey. In the film we learn he even wrote an absurdist play starring Andy Warhol and a priest. Boom For Real was named after what Basquiat would say "when he was excited about something," and it captures that crucial time when he was developing his creative style.
The film also shows how Basquiat was driven by unbridled ambition and confidence. "Jean was unique in that he had a sense of his own values and ambition early on," she recalls. The film shows him creating his works all over the Lower East Side, churning out ideas as quickly as they would come to him. Nowadays you're more likely to see street paintings advertising sneakers, but not in Basquiat's New York. Walls were canvases for ideas, not institutions.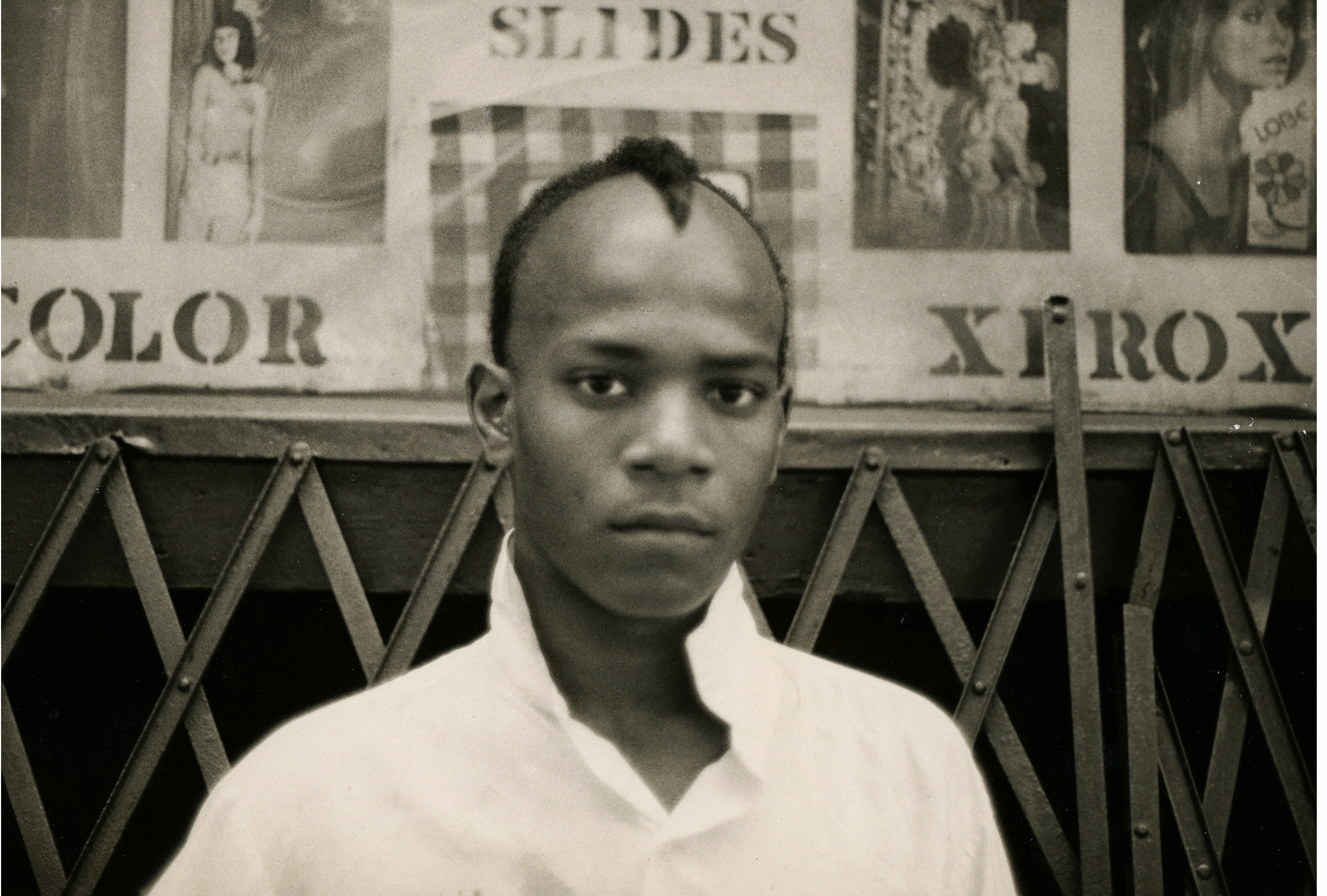 In one scene, the film shows how Basquiat exuded as much confidence in his art as he did in romance. Driver's longtime partner, filmmaker Jim Jarmusch, recounts how Basquiat tried to woo Driver with flowers. "Ooh yeah, he was absolutely crazy for girls. You could do a separate film of all of his lovers. They were all very interesting women." Driver says Basquiat had a presence that drew people in. "He was so charismatic. Rene Ricard said it very well when he called him 'radiant child' in that Artforum article. Because he really had a kind of radiance, from inside."
Boom For Real paints Basquiat as the ultimate reflection of New York City at that exciting time, and it's easy to lament the loss of that energy and creativity in the city. But Driver doesn't want to dwell on that. "Cities change! It's just the nature of cities. It's funny, you know the photographer Robert Frank? A Whole Foods opened near us – we live in the same neighborhood – and I said to Robert, 'Oh, this is fantastic, I can go grocery shopping, I used to have to walk like 15 blocks!' And Robert looked at me and said, 'But think of all those things you saw in those 15 blocks.'"
In a way, Driver made Boom For Real as a reminder to keep the spirit of creativity and collaboration alive in New York. "I got so much help from so many people, the film was almost made in the same spirit as we made films in the late 70s, because I couldn't get financing, and I just picked up a camera and started shooting."
In keeping with this spirit, Driver partnered with the East Village gallery Howl! Happening (around the corner from Basquiat's former studio on Great Jones Street) for a group exhibition which opened alongside the film and runs until June 10. Called Zeitgeist: The Art Scene of Teenage Basquiat, it features work by Basquiat and other artists including Nan Goldin, Al Diaz, Fab 5 Freddy, Michael Holman and Lee Quiñones.
Zeitgeist and Boom For Real are examples of the importance of communities in fostering creativity. Driver says, "So many young people keep coming up to me and saying 'How can we have our own community?'" She seems a little taken aback, perhaps because the answer seems so obvious. "All I can really recommend is be very proactive and start sitting in rooms with each other and talking to each other, and not being on the internet and on your phone. Because I think I have better idea exchanges when I'm actually sitting and talking to someone."
At the end of the film, musician Felice Rosser issues a challenge: "What can you do?" and Driver says the question remains. "That's said to everybody. You know? He did it. What can you do? How can you express yourself?"