watch ariana grande and pete davidson perform evanescence at karaoke
Pete has BDE and great karaoke skills.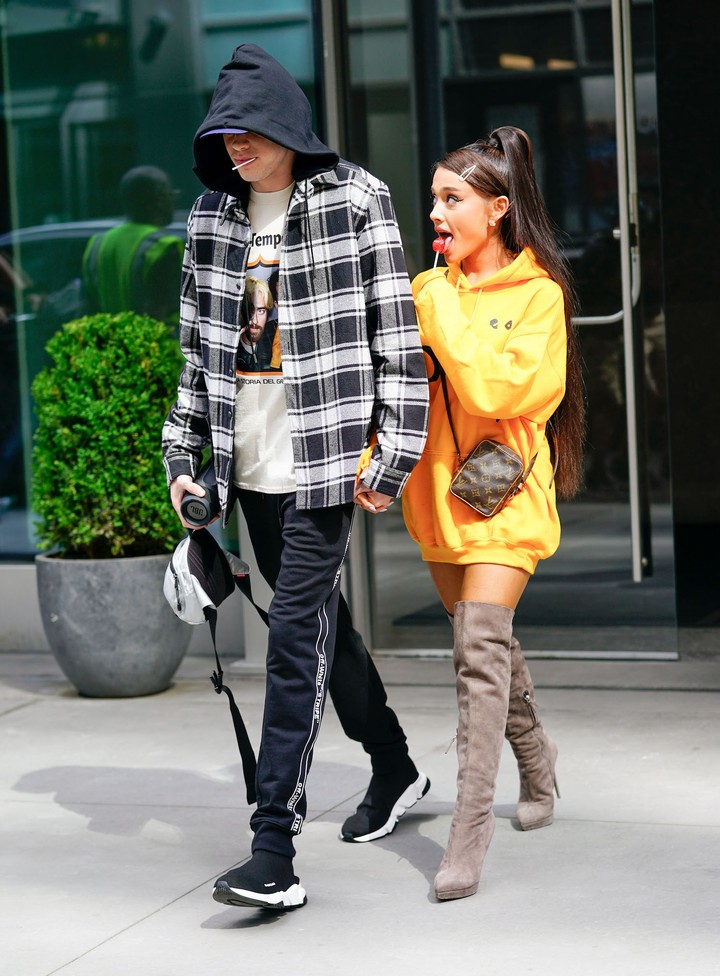 Photography Gotham/GC Images
Ariana Grande and Pete Davidson have quickly become relationship goals. Mainly because Ariana has claimed Pete is packing some serious heat, spawning the viral phrase "Big Dick Energy." Well, the two have taken to doing v cute couple activities, like shopping for furniture together and going out to karaoke bars.
Earlier this week, Pete and Ariana teamed up on Evanescence's 2003 hit "Bring Me Back to Life" and Ariana tackled Beyonce's "Love on Top" on her own (those high notes!) while Pete performed a gruff rendition of Eminem's "Superman." Seems like Pete is the dream package: BDE and a great karaoke partner? No wonder the two got engaged so quick.
Ariana is a vocal chameleon. She is able to mimic a slew of popular singers perfectly, like Britney Spears, Cher, Celine Dion, and Christina Aguilera. She's a human jukebox basically, and we'd be totally here for a Ariana as Bjork moment next.
Watch Ariana and Pete slay at karaoke below: