Photo credit: Dream Wife.
nearly half of all women at festivals experience harassment, so why aren't we doing more about it?
It's that time of year again.
Photo credit: Dream Wife.
As festival season rolls around again, for some of us preparing to spend blistering, muddy weekends in a field, there are more things to be concerned about than where to apply glitter, whether we have enough factor 50 to deal with a heat wave and group arguments over stage clashes. A new YouGov report has found that almost half of all female festival goers -- up to 43% -- have experienced unwanted sexual behaviour, with 22% of attendees overall facing assault and harassment.
In a survey of 1,118 festi goers, YouGov found that the most common forms of unwanted behaviour were forceful dancing and verbalised sexual harassment. Worse still, their results showed that only 2% of such incidents were reported to police. For those willing to report and challenge unwanted sexual behaviour at festivals, the gender disparity was huge -- 19% of men reported their experience to staff, compared to just 1% of women.
The BBC called the findings "shocking", but if the gender difference when it comes to reporting sexual harassment at festivals shows anything, it's that for many women, it's anything but. For years now, charities and ticket-holders have been pointing out the pervasive culture of harassment and abuse of women at music festivals, and if anything, these new results show those complaints are still falling on deaf ears.
"The results of this poll come as no surprise to us", say Girls Against Gig Groping, a group of intersectional feminists fighting against sexual assaults on all genders at gigs, festivals and concerts. "As a group predominantly composed of females who regularly attend gigs and festivals, many of us have had first hand experience of sexual harassment at music events. We also regularly hear stories of others, mainly women, with similar experience."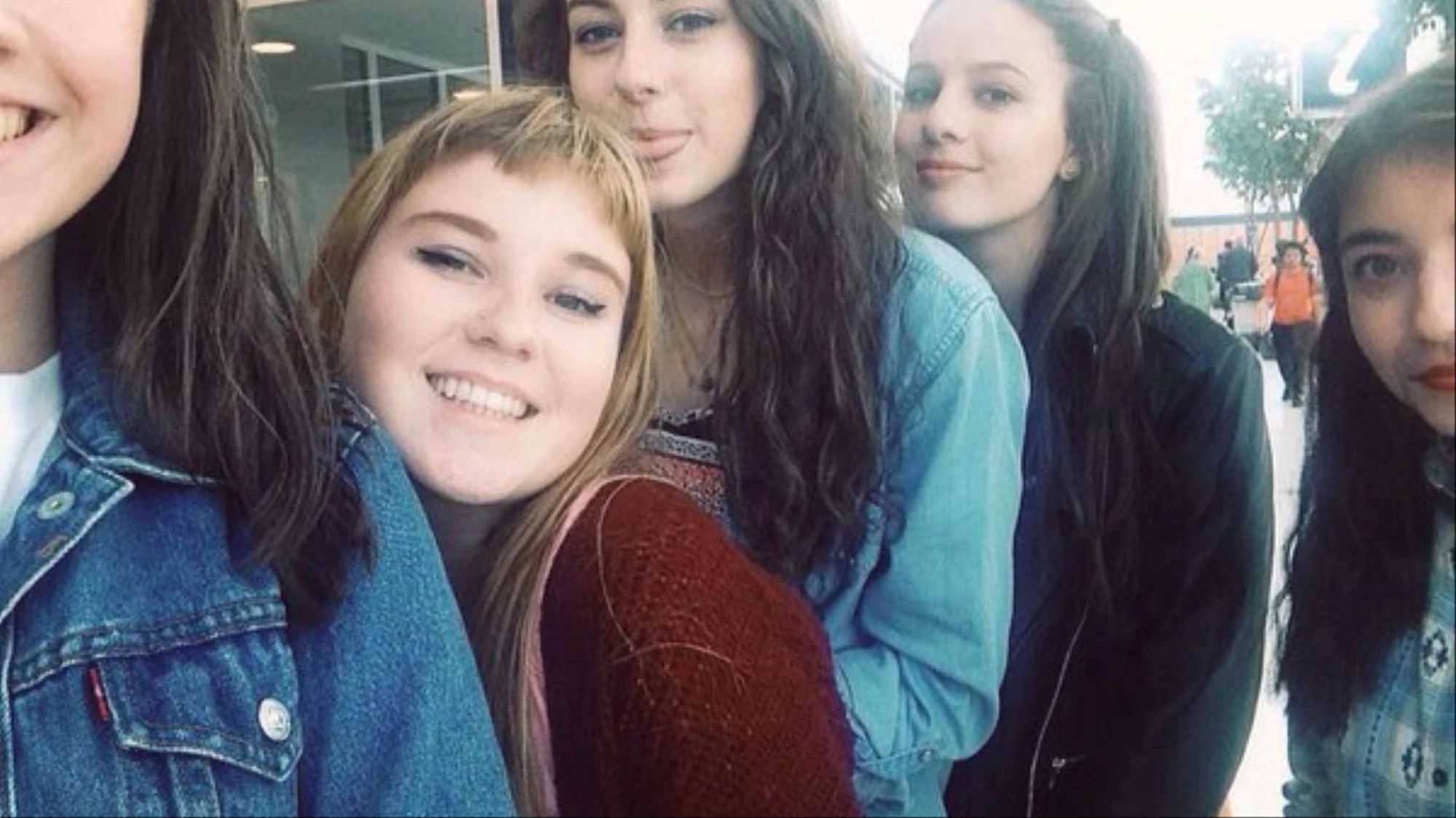 Whilst the collective acknowledge there's been a definite shift in attitudes over the past few years in how we as a society deal with incidences of sexual harassment and assault, in particular thanks to the rise of the #MeToo and #TimesUp movements, there is still plenty more work that needs to be done, especially as so few women at festivals reporting unwanted sexual attention. "Incidences of harassment and assault are notoriously difficult to quantify", the group told i-D.
"For many victims, particularly women and femme presenting folk, the #MeToo movement has helped break the stigma surrounding calling out perpetrators, and redefined the boundaries of what's considered acceptable behaviour. What may have once been brushed off by a victim as a petty act or 'boys being boys' will now be taken more seriously as an act of harassment."
Girls Against Gig Groping also note a chance of behaviour at gigs, particularly from men who are more wary of how their demeanor may affect the comfort of those around them, making sure they're at an acceptable proximity even at tightly packed gigs. In the past Girls Against have worked with Dream Wife to establish a community of safe spaces for women at shows, and female acts like Princess Nokia also take great pains to encourage an atmosphere of support and respect amongst men and women in the audience -- at the end of a gig in Brixton, the A Girl Cried Red star encouraged crowds to make sure women were allowed to leave the venue and get home safely. But while steps are being made in the right direction, and some festivals have begun working closely with charities like Girls Against Groping and Safe Gigs For Women, progress remains frustratingly slow.
"A zero-tolerance policy against sexual harassment needs to be taken at all festivals and gig venues", say Girls Against Groping. For the collective, the majority of this responsibility should be placed on the venues, organisers and security firms working with major festivals, who need to be properly trained and equipped on how to deal with assault and harassment with sensitivity, particularly because so few women feel comfortable enough to report their negative experiences or seek help from security.
"Some responsibility falls on the artists to promote inclusivity and a safe space at all their gigs. Music is a powerful tool in promoting your message and it's up to artists to ensure that they're putting out the right message. We also believe a safe space, separate from the usual festival welfare tents, should be introduced in which victims can report any incidents, simply have an informal chat or come to relax if they don't feel like discussing the matter. But we believe that the onus is predominantly on the organisers and venues.
"Many other aspects of attendee safety, like drug use or physical violence, are the foremost importance to festival organisers, so why not treat sexual harassment and assault, which has been shown to affect such a large number of people, with the same level of importance?"
Most recently, Wireless Festival has attempted to address the overwhelmingly male presence at its event by announcing a new all female stage, after it was criticised when its original lineup featured just three women (two once Cardi B had to pull out because of her pregnancy). The new stage, commissioned as part of an initiative with Smirnoff Equalising Music and Rinse FM to tackle gender inequality in urban music, will host more than 25 female artists including DJ Emerald, Barely Legal and Paigey Cakey, with Emerald sharing hosting duties with Julie Adenuga.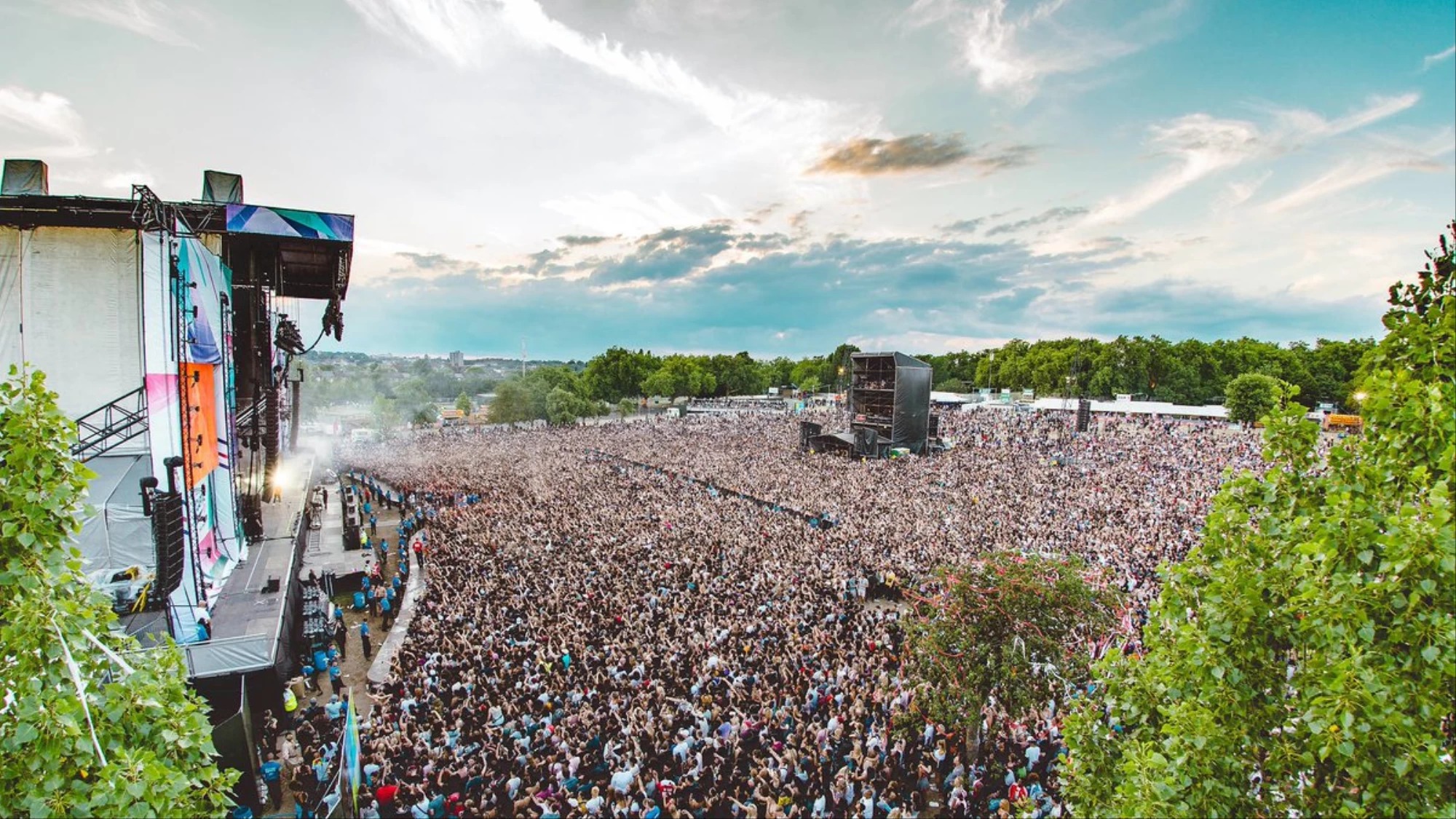 "I think it could definitely be viewed as tokenism", Emerald told the BBC. "But what are we going to do? Not have that stage there and have no women performing at the festival? I don't think that's the right thing to do."
While it might seem like baby steps in tackling a widespread problem, the inclusion of more women on the line ups at festivals is progression, if only because it helps make female fans feel more included in the event. "It might only be a minor factor in preventing harassment at festivals", explains Girls Against Groping, "but by having more female acts on the bill, this may promote a more inclusive environment, rather than the 'lads club' vibe felt at many major festivals."
What comes after that then, in tackling the problem, is down to us as festival goers to intervene when we see harassment or violence happening, to alert security and provide our own safe space, and to continue to pressure festival organisers to listen to victims who continue to emphasise the need for a change in attitude. If Wireless' U-turn on female acts shows us anything, it's that they're starting to sit up and take notice.