surreal bodies, dreamlike landscapes and the rest of the week's best stuff
Our pick of the coolest exhibitions, photography, theatre and parties over the next seven days.
Photography: Viviane Sassen
A survey of work by internationally renowned Dutch artist and photographer Viviane Sassen arrives at The Hepworth this week. Straddling the worlds of fashion and fine art, Hot Mirror compiles notable images from the past ten years, as well as all new photographs and collages. "The curatorial and architectural context promises to offer a different visual perspective for the work," Viviane says. "Looking at my own images with new eyes is something I find truly exciting."
22 Jun -- 7 Oct, The Hepworth, Wakefield.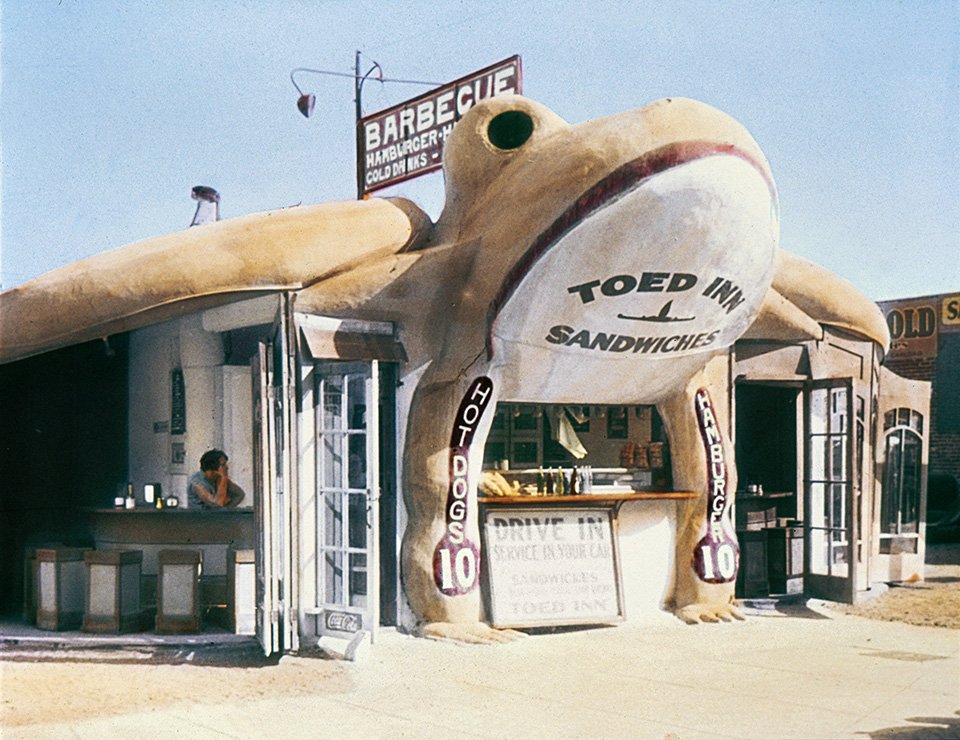 Book: California Crazy by Jim Heimann
The Golden State's most eccentric architectural anomalies are compiled in a new release from Taschen now. Starting in the 1920s -- when the automobile age encouraged a wave attention-grabbing roadside buildings -- the book features everything from giant owls, dolls, pigs, and ships, to coffee pots and fruit. It's the wild wild west coast.
Out now, published by Taschen.
Art: A New Life in Frigg
Remember when you knew your neighbours? When shop assistants were not machines? When you felt that you belonged? There may be a place in Frigg for YOU. A fictional new town created by former i-D Art Director Scott King, it's part of the an ongoing Butlins-inspired series, Britlin's -- playing with the power of collective nostalgia to reimagine a new society modelled on an idealised vision of the past. The best part? It's absolutely free.
Until 2 September, Firstsite, Colchester.
Music: Lanah P
The inimitable Lanah P provides fresh new vocals to her 1986 disco cult classic, Pistol In My Pocket, now, with a brand new remix by Vince Clarke of Erasure. A dancefloor smash, as well as a top 40 single in Australia and New Zealand on release, Pistol In My Pocket came about after an "aggravating admiration of Boy George and Pete Burns who were ruling in '85," Lanah says. "I thought to myself those white girls are fab but there's also a big, brown, working class empress Hi-NRG on the block and dhe plays second fiddle to no one." Too right, she doesn't. "Whether it's a trip down memory lane or a totally new offering, just enjoy it," she continues. "And by the way -- is that a pistol in your pocket or are you just pleased to see me?". Oo-er!
Available on all good streaming services now.
Theatre: Donmar's all-female Shakespeare Trilogy
Shakespeare hasn't, traditionally, been the most forgiving place for women. Ophelia, drowned; Cordelia, murdered; Cleopatra; killed herself with snake. In fact, back in the Elizabethan era, women weren't even allowed on the stage at all (unless you made stuck some belly button fluff on your lip like a pre-Goop Gwyneth inShakespeare in Love). In an attempt to put things right, The Donmar's all-female Shakespeare Trilogy has been made available as part of the BBC's Hear Her season -- a series of programmes marking the 100 year anniversary of women being able to vote in the UK.
The entire Trilogy – Julius Caesar, Henry IV and The Tempest – is available on iPlayer now.
Club night: Helpline

The next instalment of Julia Star's Helpline takes place at Peckham's Rye Wax on Tuesday. Growing out of a desire, last Christmas, to give emotional support to people who are not very close to their family, it's since grown into a bi-monthly live music event, this week's edition featuring Karnage, M.I.C., Litter Frog, Zini, Gitana and Julia Star herself. Entry is free and doors open at 7pm.
19 June, Rye Wax, London.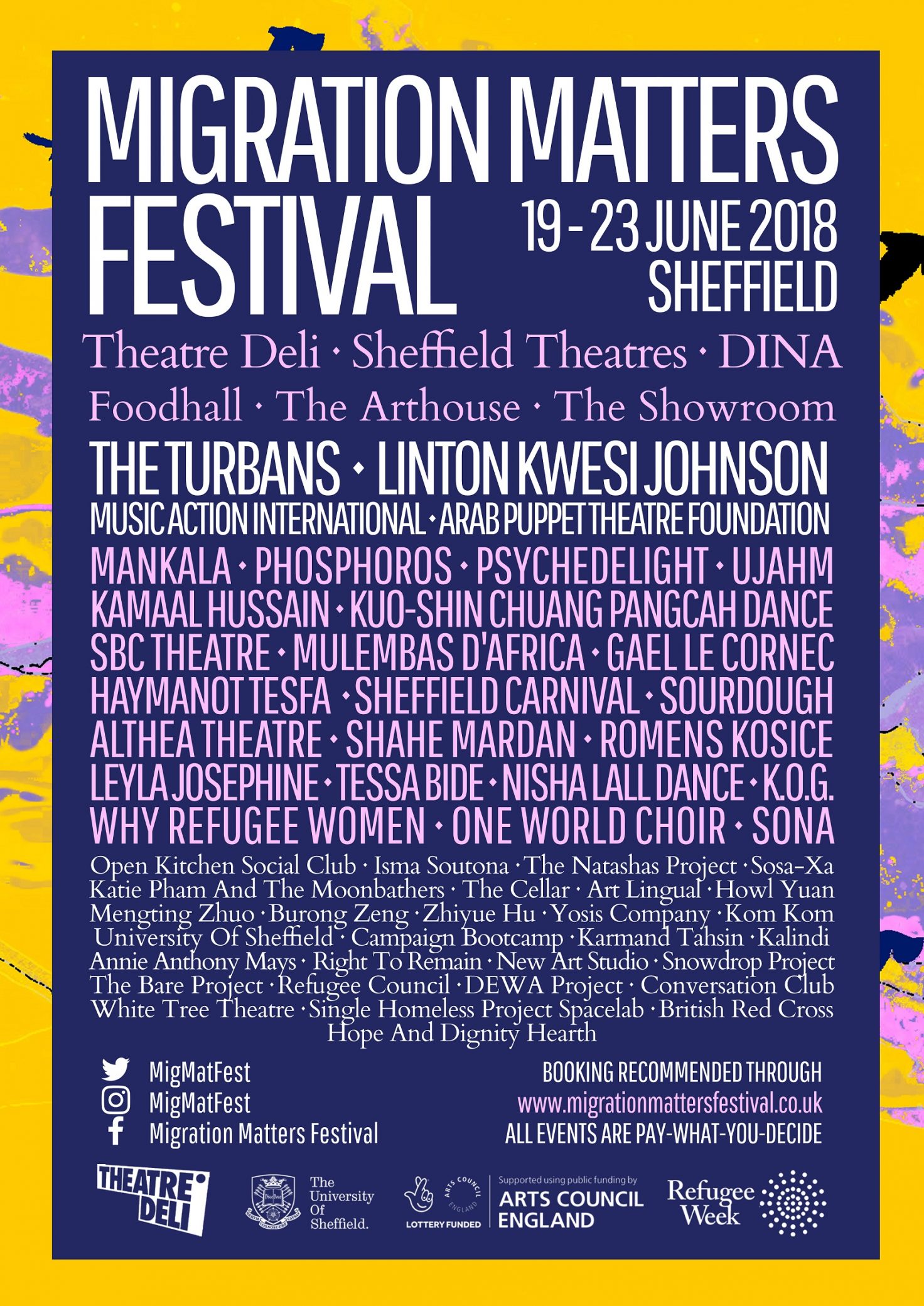 Festival: Migration Matters
A five day arts and theatre festival is celebrating the positive impact of migration on Sheffield this annual Refugee Week. Featuring a programme of performances, films, workshops, installations and food events, the lineup includes father of dub poetry Linton Kwesi Johnson, Arab Puppet Theatre Foundation, Taiwan's Kuo-hin Chuang Pangcah Dance Group and more, all with a pay-what-you-feel entry fee. If you're interested in applying to be a volunteer, send an email to ishahj@yahoo.co.uk.
19 -- 23 June, Various Venues, Sheffield.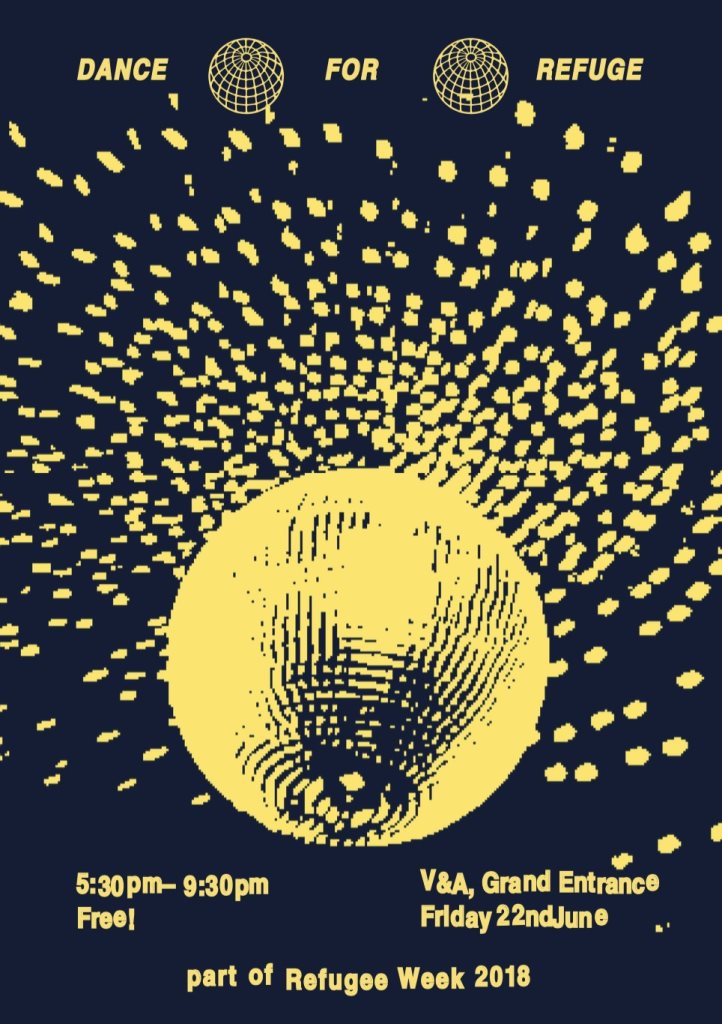 Party: Dance for Refuge x V&A
In London, Dance for Refuge close the V&A's own Refugee Week programming with a party featuring music from Melodies International's Mafalda, Worldwide FM and Global Roots host Thris Tian, plus NTS Radio's ZAKIA!. A project which started in 2015 with the belief that music can give hope from London to Calais and beyond, over the last three years Dance for Refuge has managed to raise over £20,000, helping charities including War Child, The Worldwide Tribe and Refugees At Home among others.
22 June, Victoria and Albert Museum, London.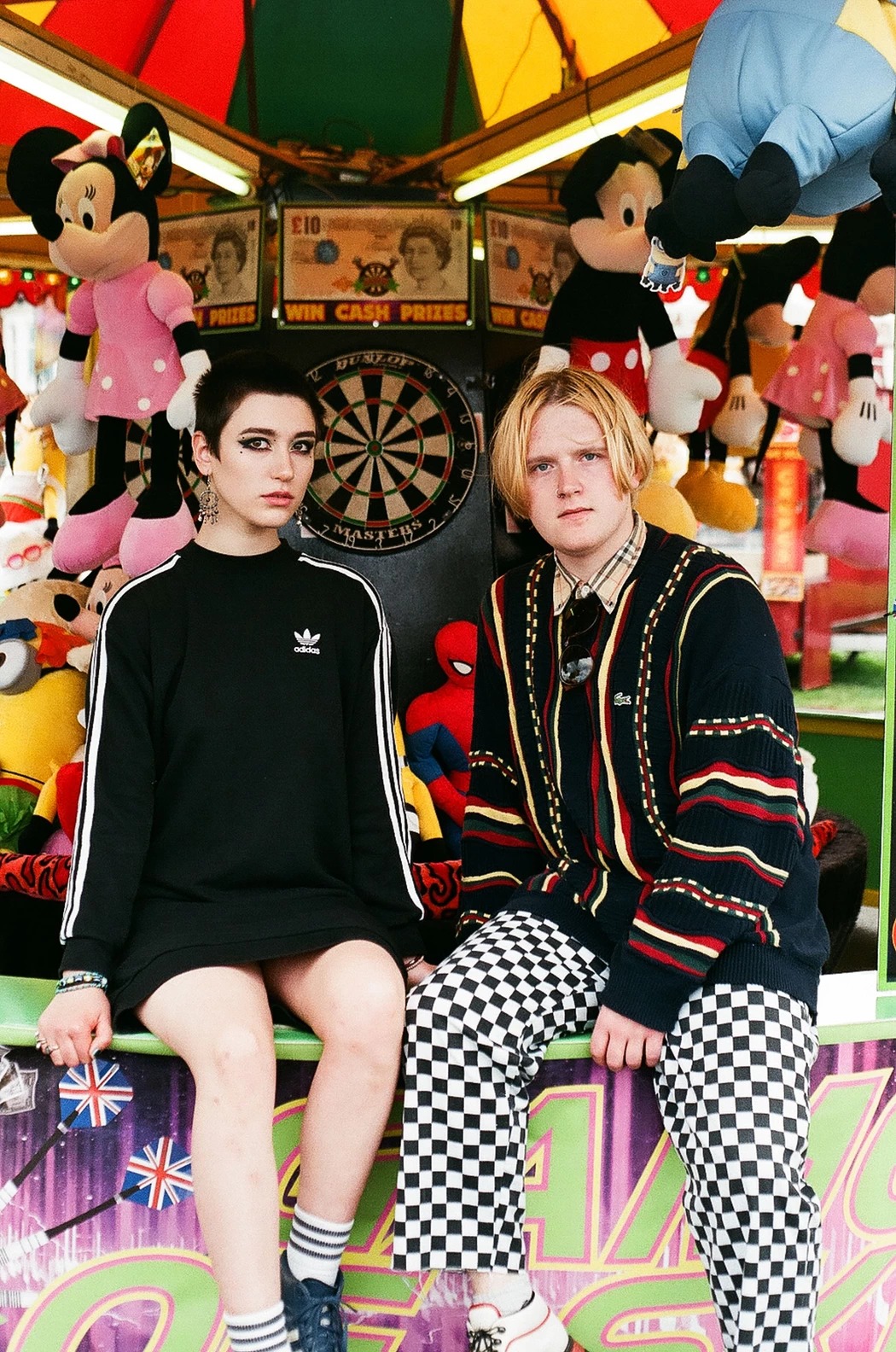 Exhibition: Great Exhibition of the North
Around Newcastle and Gateshead, the country's biggest art event of 2018 kicks off with a free, summer-long celebration of the north. Boasting an array of exhibits, live performances, displays of innovation and new artworks, the aim is to showcase the region's pioneering spirit. If you want to know more about that, check out our series all about the north of England here.
22 June -- 9 September, Various Venues, Newcastle and Gateshead.
On sale now: Ennio Morricone
And finally, the world's greatest living film composer, Ennio Morricone, hits the road for one last time before his well deserved retirement at the end of the year. With highlights include scores for Once Upon a Time in the West, Once Upon a Time in America, A Fistful of Dollars, The Untouchables and The Mission, the maestro plays Nîmes this weekend, before heading to London's O2 in November. Be quick -- you're not going to want to miss this one.
For more information, visit www.enniomorricone.org.

Why don't you sign up to our newsletter, while you're here? It's like this but in your emails, innit.