Photography: Mitchell Sams
ryan lo wants you to fall madly, cosmically in love
Saturn Returns for his spring/summer 19 collection.
|
15 September 2018, 1:16pm
Photography: Mitchell Sams
"I'm turning 29 next week... Saturn goes around the sun every 29 years, so it means change, mostly just understanding who I am," Ryan Lo said backstage after showing his spring/summer 19 collection, titled Saturn Returns. It's an ode to reaching his own astrological turning point, in which he's unabashedly embracing who he is as a designer. For Ryan that meant a collection that delighted in Disney romance, in the life of a society girl cum fairytale princess. She's a bit fabulous-witch too, darting about from Champagne brunch to afternoon soirée to glam dinner on a chic gold broomstick with a crimson pointy hat upon her head, courtesy of Stephen Jones.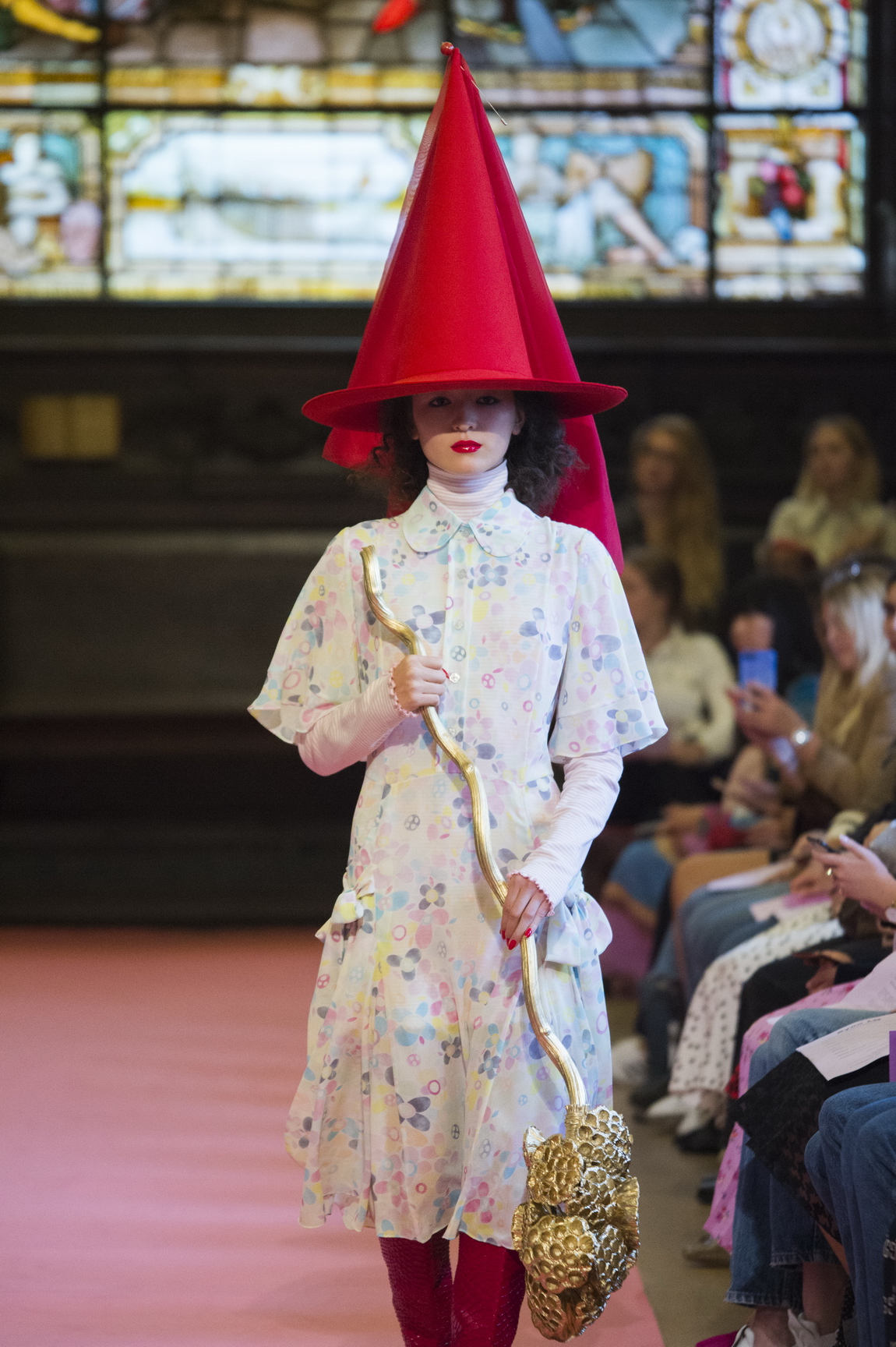 "My woman is quite sexy, you know, she's in a spaghetti slip dress that's backless or sheer. At the end of the day, it's about getting the guy. It sounds really depressing. It's actually really dated, I know that, but she's Carrie Bradshaw, she's my woman." For Ryan, this collection was about giving in to what you want and revelling in those desires. "I just feel really confident, i just don't care, this is who I am," he explained. Ryan's girl wants lavish layers of tulle, bows, puffed sleeves and ruffles and more ruffles. She wants a trunk load of ostrich feathers to sashay about in. She's kicked off her Dr. Martens and slipped Cinderella-like into 4-inch heels. The signature Ryan Lo confectionary colours were in abundance — sugary pinks, blues and yellows in flower prints. There were cute polka dot A-line dresses and slouchy crochet tops with flowers blooming.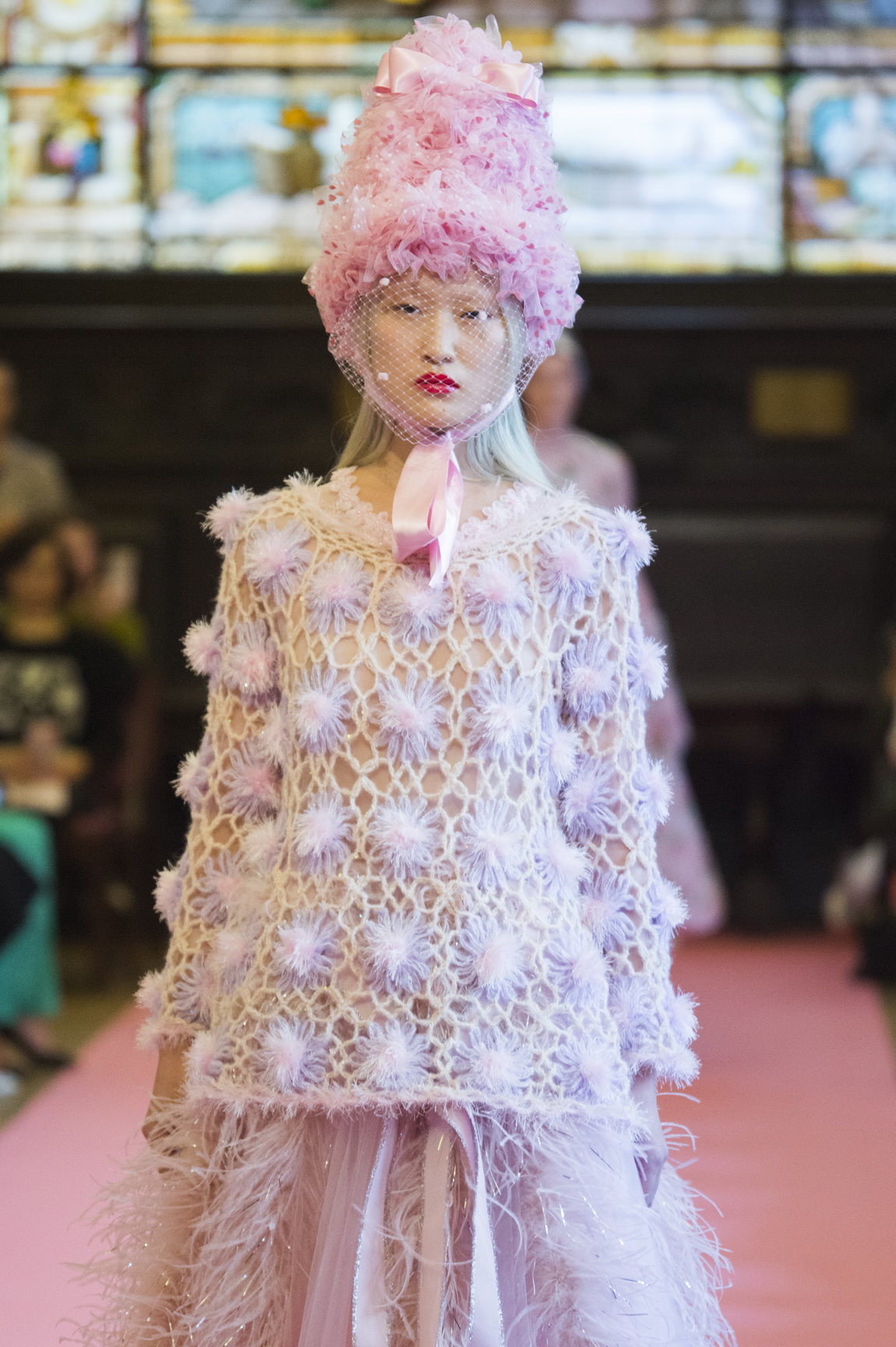 Set in the old Stationers' Hall, with its stained glass windows and regal flags and dark, heavy wood, it reflected the sense of pomp and properness that Lo's girl was taking on this season. She walked slowly and assuredly straight ahead, towards her aim -- hopelessly romantic true love. A literal knight in shining armour appearing and striding beside her.
Ryan has a new sense of self-assurance in what he wants to create, and who he's doing it for. He's made ultra-feminine party dresses that you can't help but have a good time in. His girl has heard her cosmic message loud and clear: be fab and fall in love.