Photography Mitchell Sams.
gareth pugh's tribute to london's eternal house mother, judy blame
From the soil on the catwalk to the simulated pregnant stomach on the closing look, Gareth Pugh's show felt fertile with possibility.
|
16 September 2018, 2:12pm
Photography Mitchell Sams.
"Why can't we give ourselves one more chance?" Freddie Mercury echoed through the dark, cavernous showhall of The Old Selfridges Hotel. And so began Gareth Pugh's spring/summer 19 show, an intoxicating, full-throttle celebration of London's outsiders, creatives, weirdos; a riotous pastiche of 80s club kids, and all of the non-conformists who go out dancing all night.
The mood, the sounds, the clothes, the models, there was was no ambiguity, this was about the power of queer nightlife and it's culture-shifting possibilities. From its genderfluid casting to its literal interpretation of the ballroom scene "house mother" with a pregnant-esque final look (though Gareth confirmed the model wasn't actually pregnant, a la Slick Woods) the show was a celebration of ballroom culture. It felt as much like the beginning of a wild Saturday night out than it did a slot on the LFW schedule. Though you'd expect nothing less from a show dedicated to the memory of London fashion's own house mother, the late, great Judy Blame. Perhaps for many the night was just getting started, with a Vogue Ball in Blame's honour co-hosted by Pugh later that evening.
On the catwalk, towering quasi-military style platform boots met thick brown soil strewn along the runway, perhaps a message of life, growth and fertility for new possibilities and energies, as well as a reference to a shoot of Judy's from i-D back in day, the designer confirmed backstage.
Each outfit was more high-octane than the last. Suits were subverted, the shoulders broadened, the crotches removed. Prints were loud and dark, fierce, and unruly. Masks and ass-less thongs and harnesses at moments gave the collection a queuing-to-get-into-the-24-hour-techno-party feel. Elsewhere there were red pyrex trench coats, orange pleather miniskirts, buttons, and safety pins embossed on lips. But it never felt aggressive, only assertive.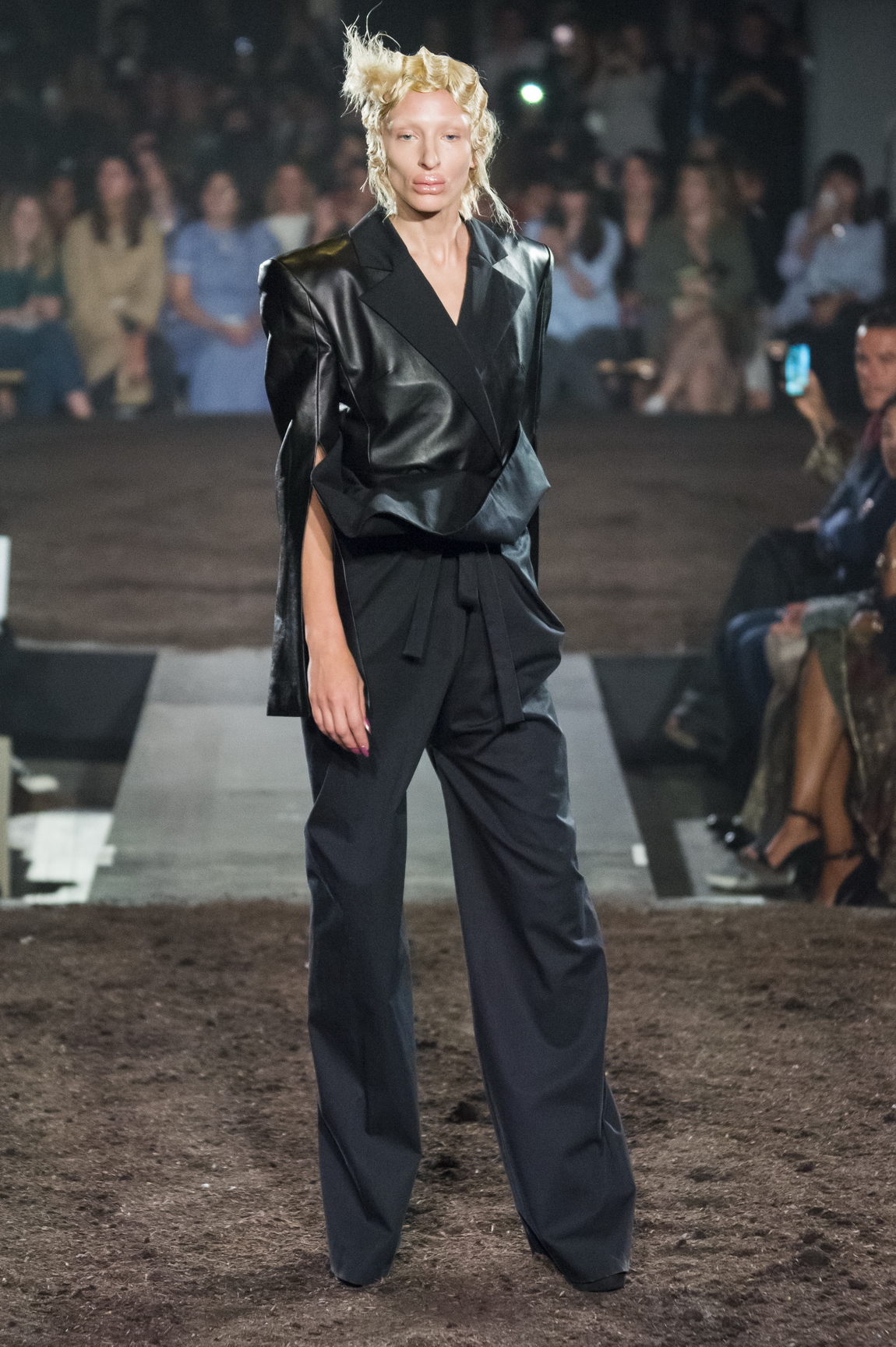 "Judy was uncompromising, ungovernable, and fiercely anti-establishment. He was a creative extremist," explained the show-notes about honoring the creative iconoclast. Uncompromising, ungovernable, anti-establishment. Nothing more could encapsulate the spirit of Gareth Pugh spring/summer 19 more.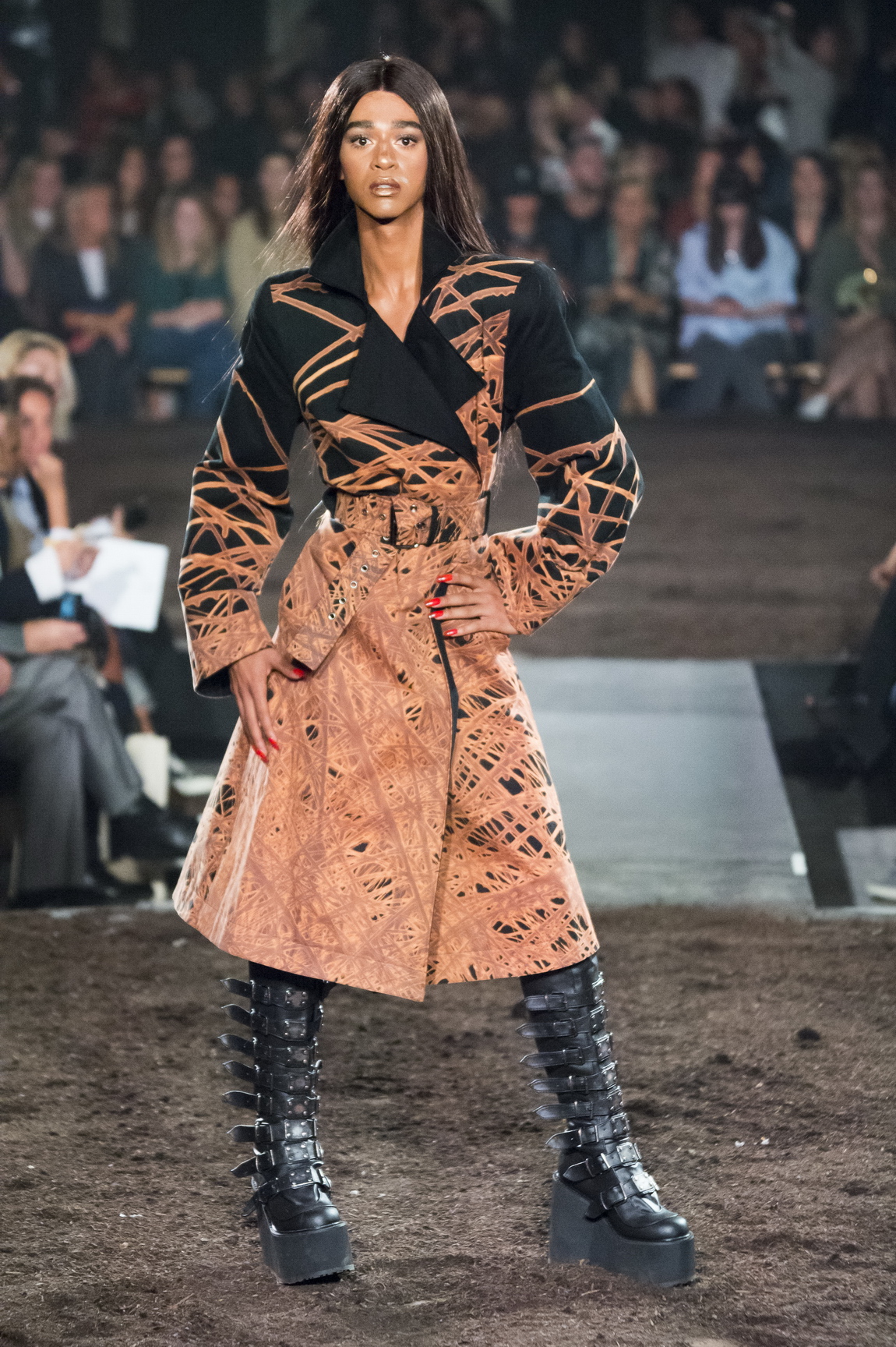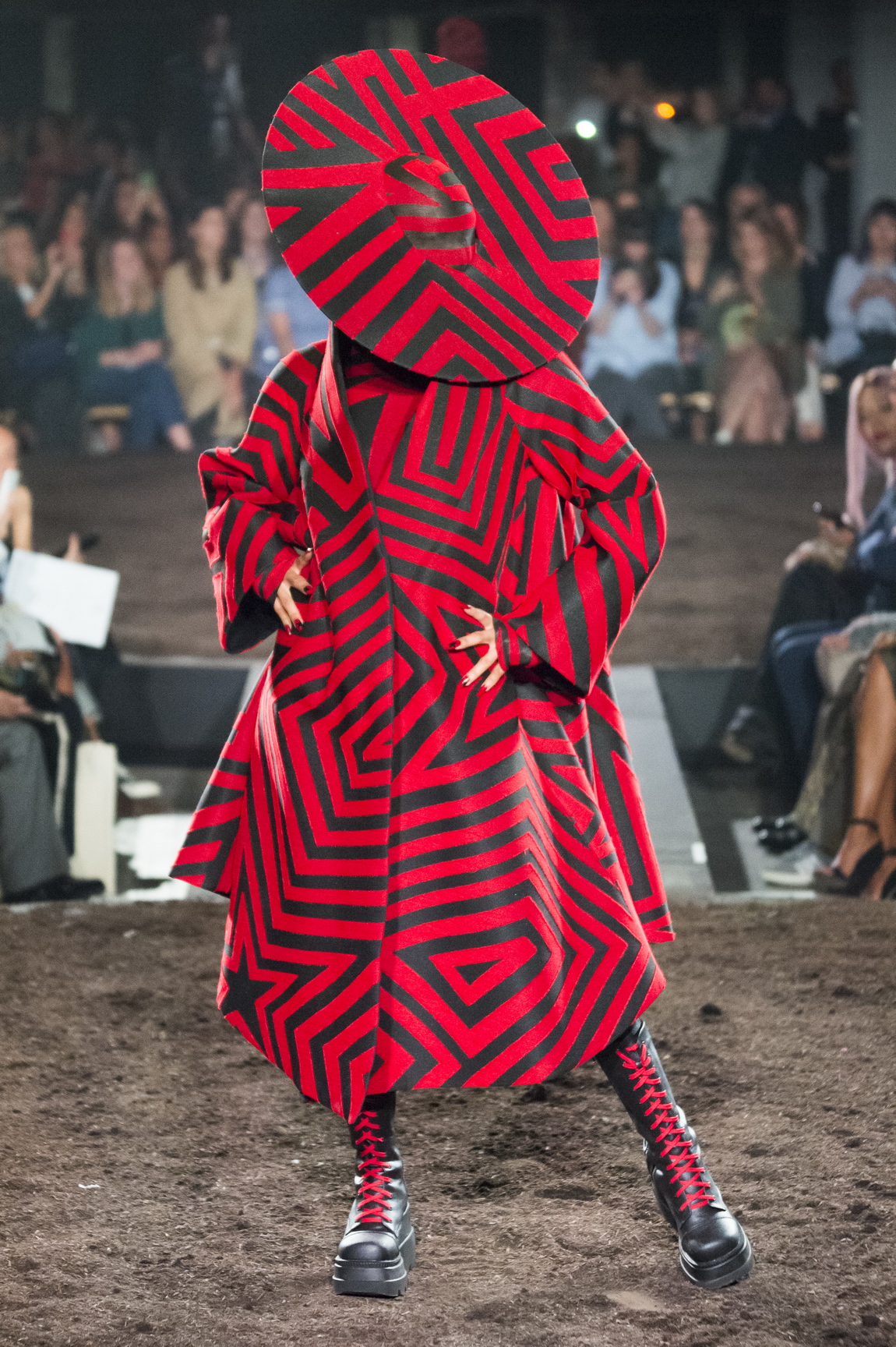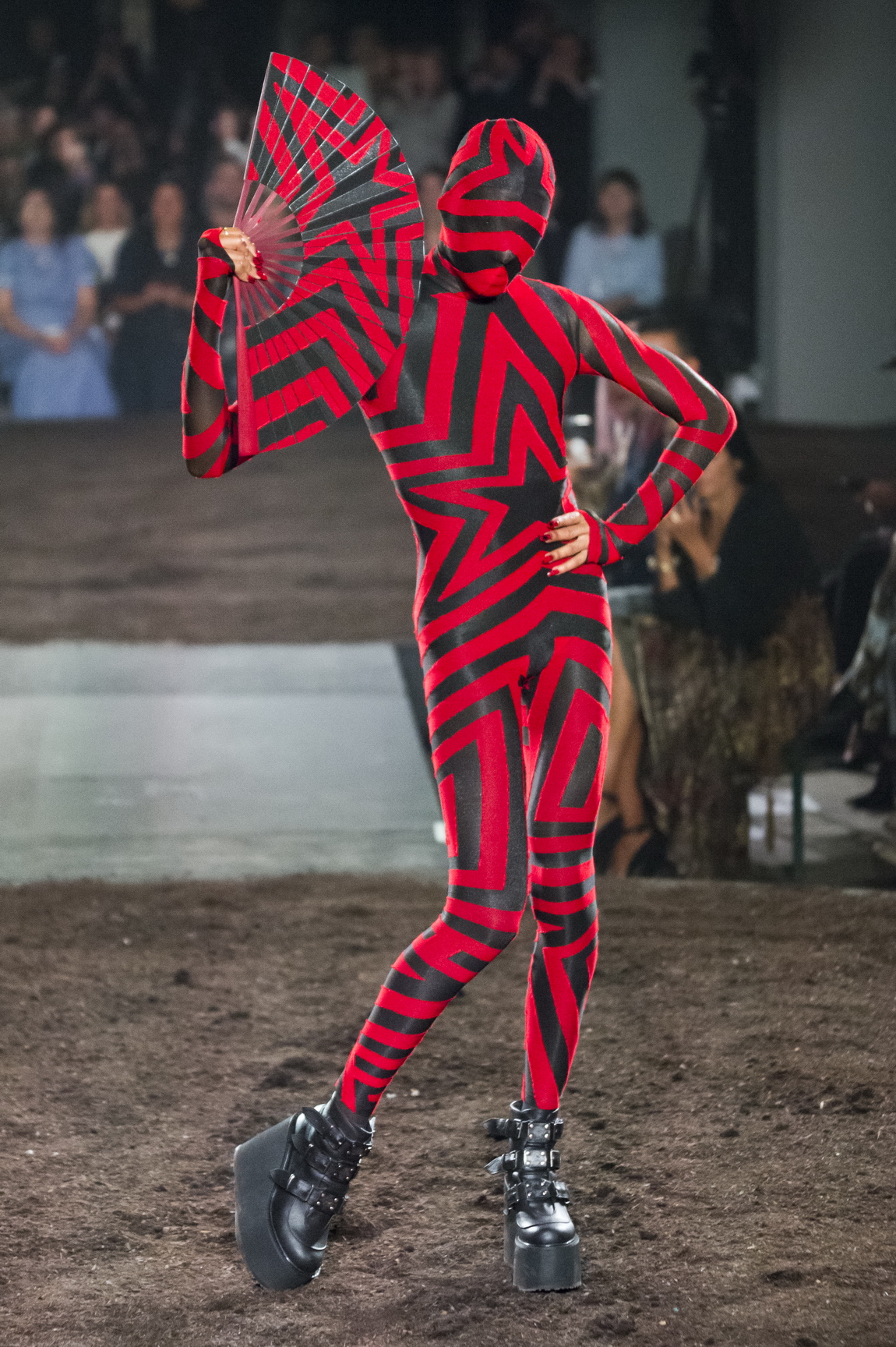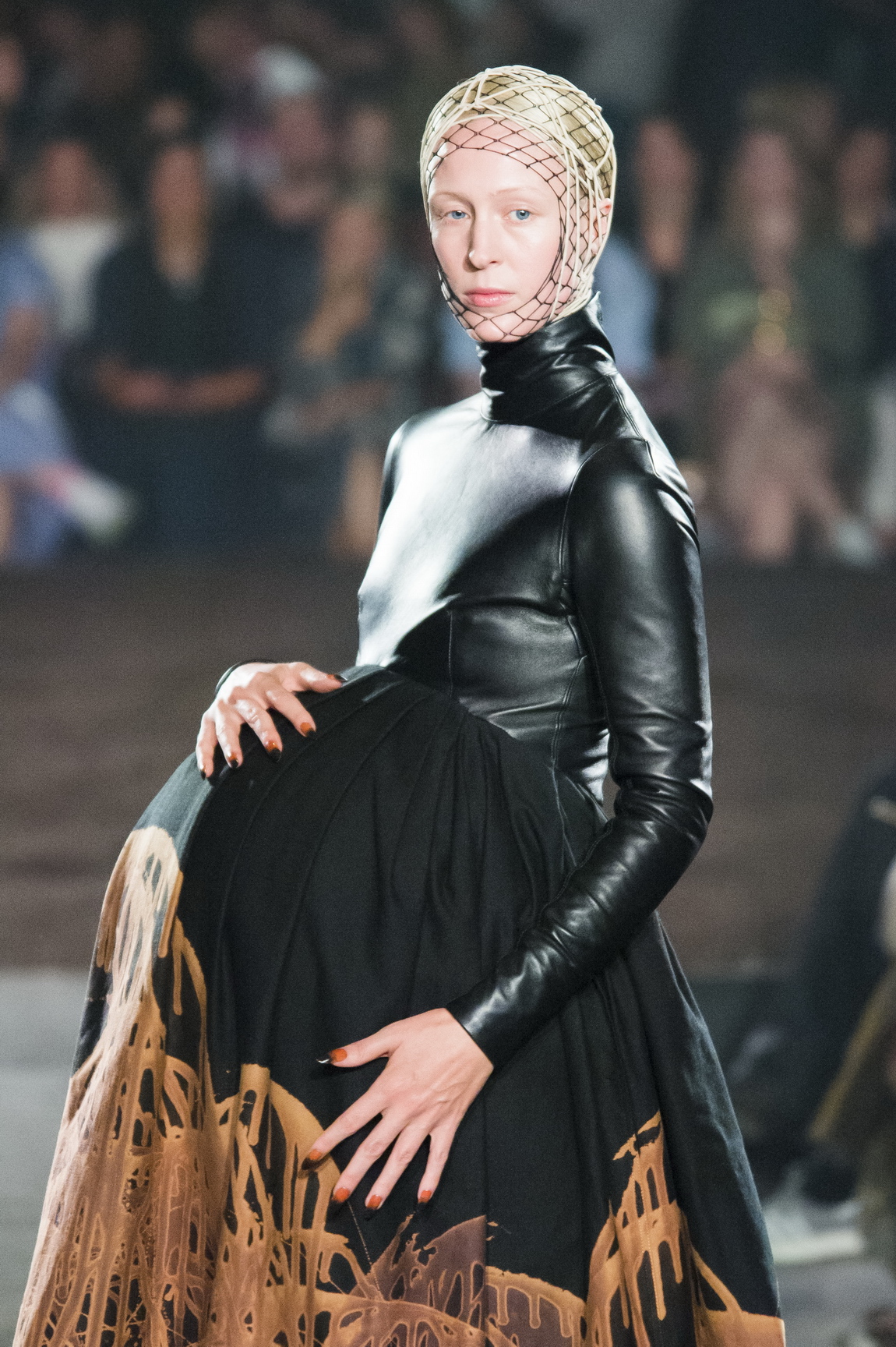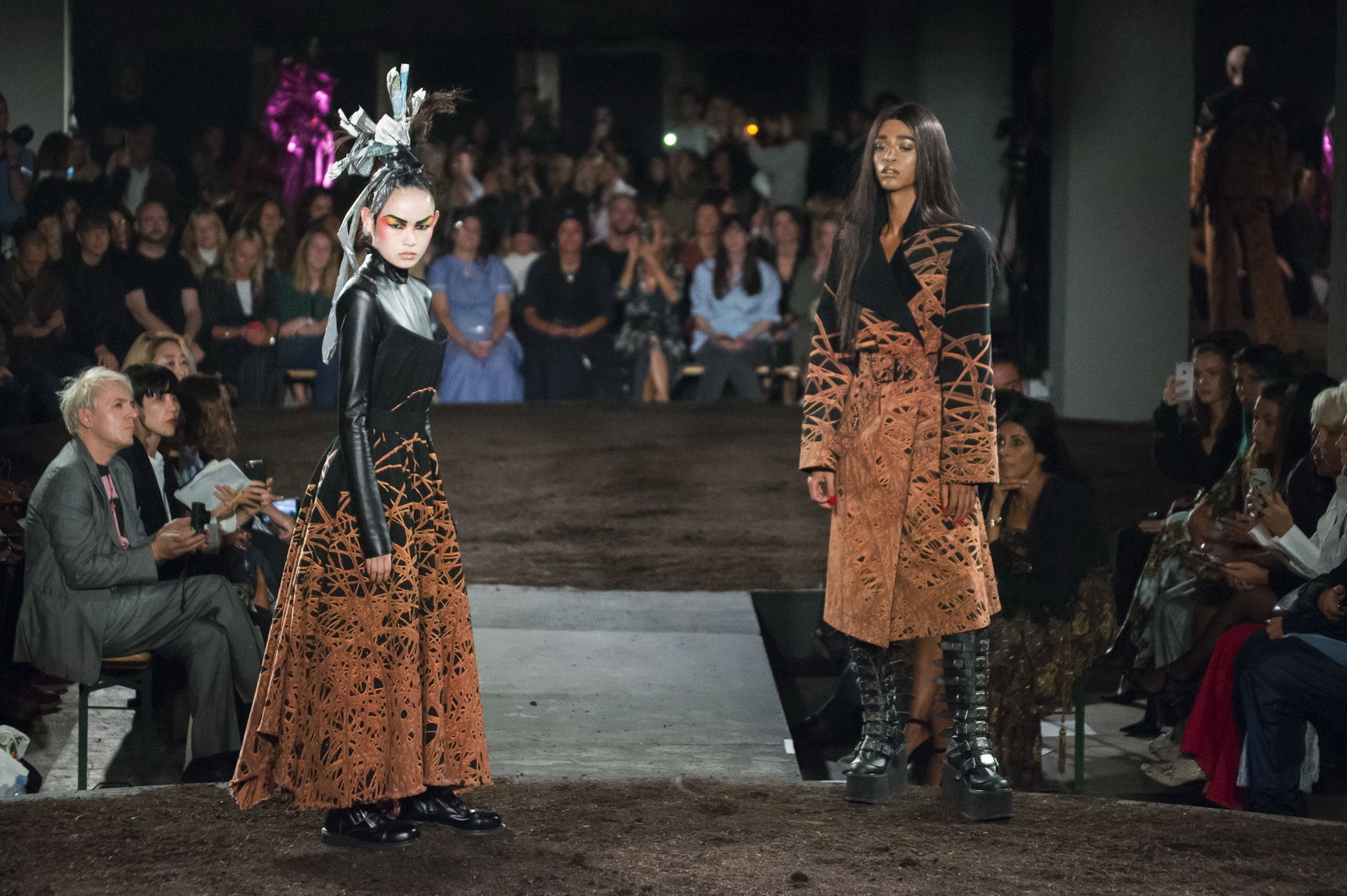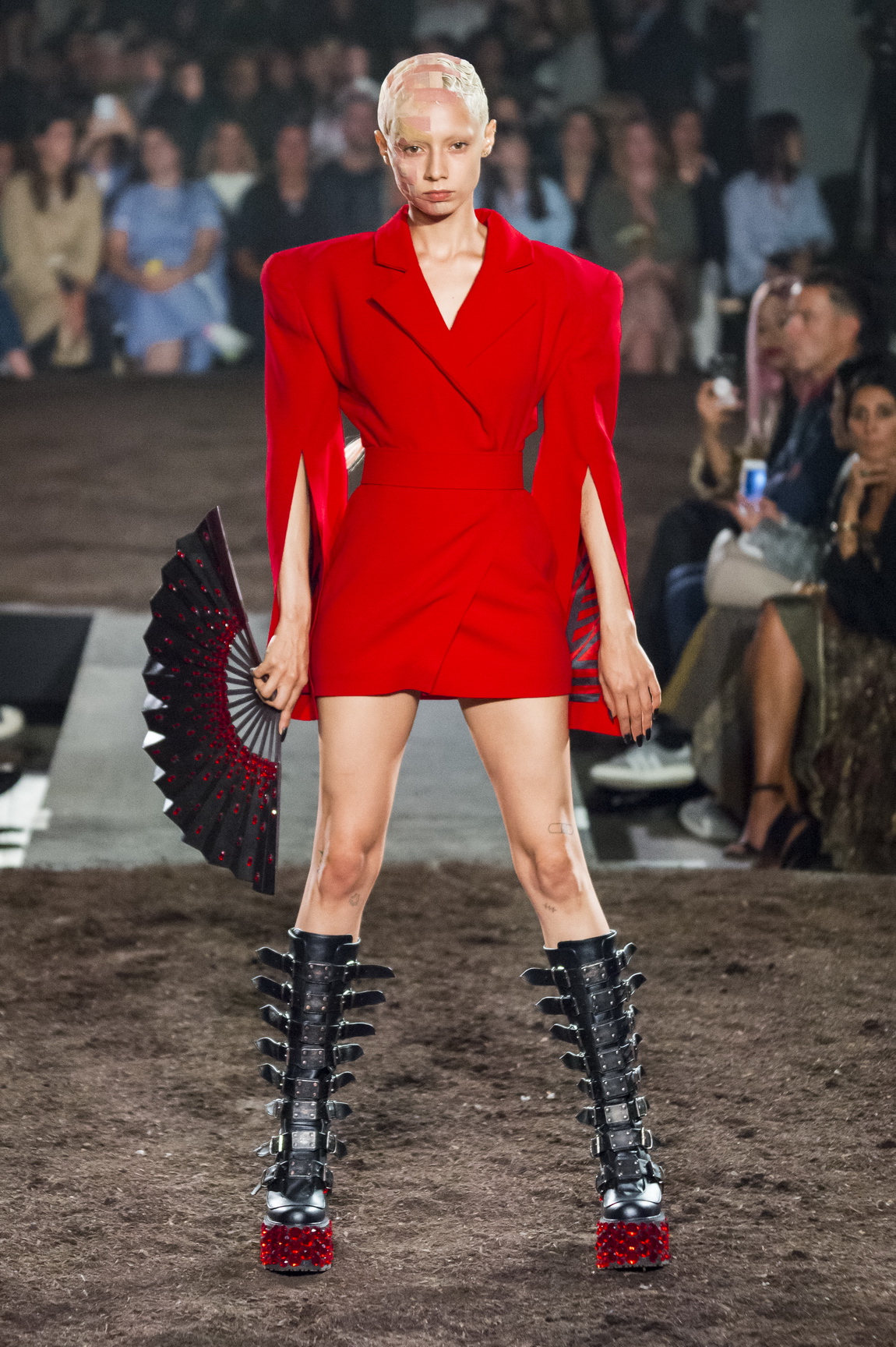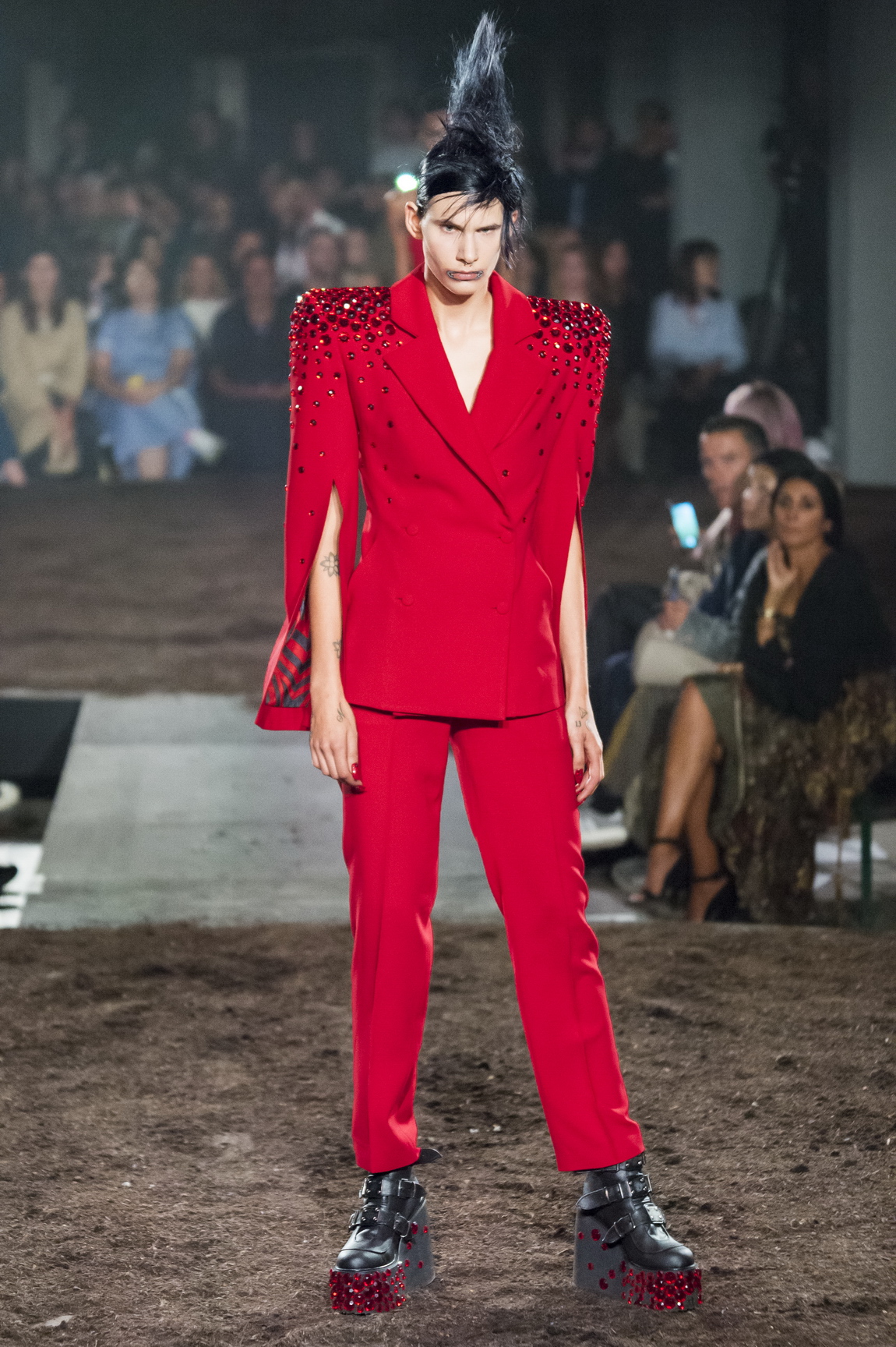 ---
Photography Mitchell Sams.
This article originally appeared on i-D UK.