sustainable fashion shouldn't just be for rich people
Waste is a design flaw and one that those with the least amount of money pay for.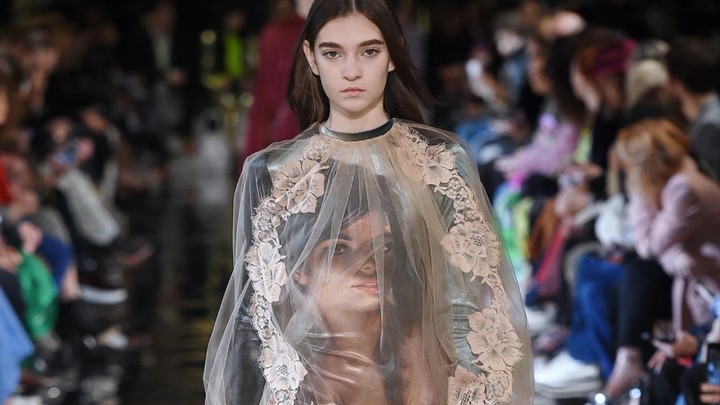 Stella McCartney AW 18, photography Mitchell Sams.
Sustainable fashion shouldn't just be for those with lots of money. But, as it stands, all your average consumer can afford is fast fashion -- an industry that we know has an extensive human and natural cost. Those making the clothes we wear work in awful conditions for long hours, often for much less than minimum wage, traveling vast distances to get to work. The factories are often incredibly dangerous for workers -- the highly publicized collapse of the Rana Plaza complex in Bangladesh back in 2013, resulted in the death of 1,134 garment workers.
The culture of transient trends rather than personal style leaves vast quantities of clothes quickly outdated. Around 80 pounds of clothes per person is thrown away every year in America alone, a figure that has doubled in the last 20 years. And free returns? Most of that ends up in landfill too, not back on store shelves.
Much of fast fashion is made out of polyester, which produces harmful microfibers that run into water when washed. After sinking into the ocean, these pollutants are then swallowed by plankton and shellfish, which are then consumed by humans, posing a serious threat to our health. Toxic chemicals used in agriculture for growing cotton have caused brain tumors in the farmers that grow them and birth defects in their children.
In a nutshell, fast fashion is bad. But, is luxury fashion any better? Not only that, but what do we do about the fact that high street clothing is the only affordable option for most people?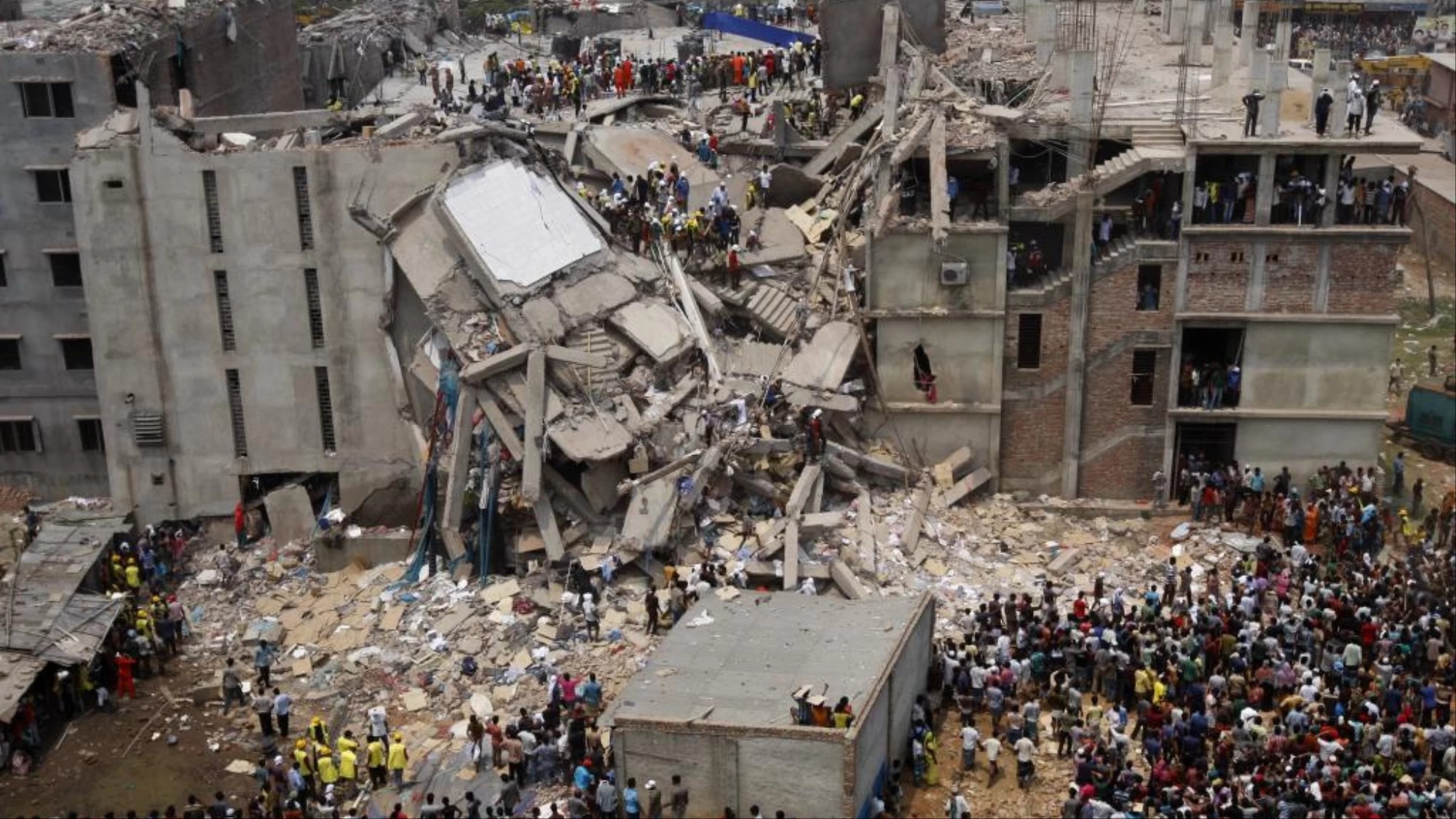 Most ethical clothing brands are expensive. Stella McCartney is largely seen as the forerunner in sustainable fashion. While it's highly admirable that she integrates recycled nylon into her designs and sources viscose in a way that protects ancient forests, her clothes aren't priced for the average consumer. Even sustainable clothing brands that are meant to be affordable far surpass the majority of the population's budget. LA based label Reformation follows ethical business practices: In exchange for the emissions and water they generate, they help plant forests to naturally capture CO2 from the air, invest in clean water solutions, and purchase landfill gas offsets. Ethical clothing brand Birdsong focuses on manufacturing clothes in the UK with women who are paid a living wage. But with dresses from Reformation costing around $200 and trousers from Birdsong costing around £125 -- while a great option -- it's an investment few can make.
According to financial expert Pete Dunn, we tend to spend up to around 5% of our wages on clothes. So, if you earn around $30k a year, you can spend $1,500 annually on clothes. Or, if your monthly salary amounts to $2,500, that's $125 you can spare each month. For most people this out rules any possibility of purchasing sustainably sourced clothing.
It is easy to tell people to shop in charity shops and mend clothes, but when 18% of clothes are thrown in the trash because of wearing out and 26% because they went out of fashion, what are people expected to find in charity shops that would be worth keeping? And it's also a time-consuming practice. We should be able to follow Joan Crawford's advice and "care for clothes like the good friends they are", but when they're manufactured to rip and tear, that's easier said than done.
The pressure to stop buying fast fashion is difficult to stomach when CEOs of high street chains are raking in literal billions a year -- money that could be used to make affordable sustainable clothing. Last year, Philip Green, Chairman of the company that owns Topshop and a slew of other high street brands, was valued at £3.8 billion. While Arthur Peck, the CEO of GAP Inc., earned $15.6 million last year. If just 10% of that money went towards paying garment workers more and sourcing materials that don't harm the planet, it would make a huge difference to the industry.
It's clear that fast fashion is bad, but many seem to forget that luxury fashion often has a similarly damaging impact on the environment. "It's a myth that fast fashion and the high street is solely responsible," explained Orsola de Castro, co-founder and creative director of Fashion Revolution, "in the luxury market, jewelery, cashmere, the amount of leather being produced, it all harms the environment. Designer clothes might be more expensive but they are still not paying supply chain workers correctly or even the minimum wage. The whole industry has to be addressed, not just fast fashion."
Even if we could afford to spend more on clothes, it would not necessarily reduce harm to the planet. Toxic chemicals are used by luxury fashion houses to mine gold, and their diamond-mining practices contribute to soil erosion in countries like Sierra Leone. It's a process which removes the nutrients from the upper soil, leaving areas unsuitable for farming, prone to flooding and deforestation. The goats which cashmere comes from have grazed Chinese grasslands down to a moonscape, unleashing some of the worst dust storms on record and fueling a plume of pollution heavy enough to reach America.
While in terms of transparency -- how open businesses are about their practices -- from supply chains to wages and wastage, high street retailers are outperforming most designer labels: "If you look at Fashion Revolution's transparency index, many high streets shops are vastly exceeding designer labels, with H&M, GAP and ASOS becoming over 50% transparent. This isn't the end goal but it is a good start as it will enable brands to become more accountable for their supply chains," explained Orsola.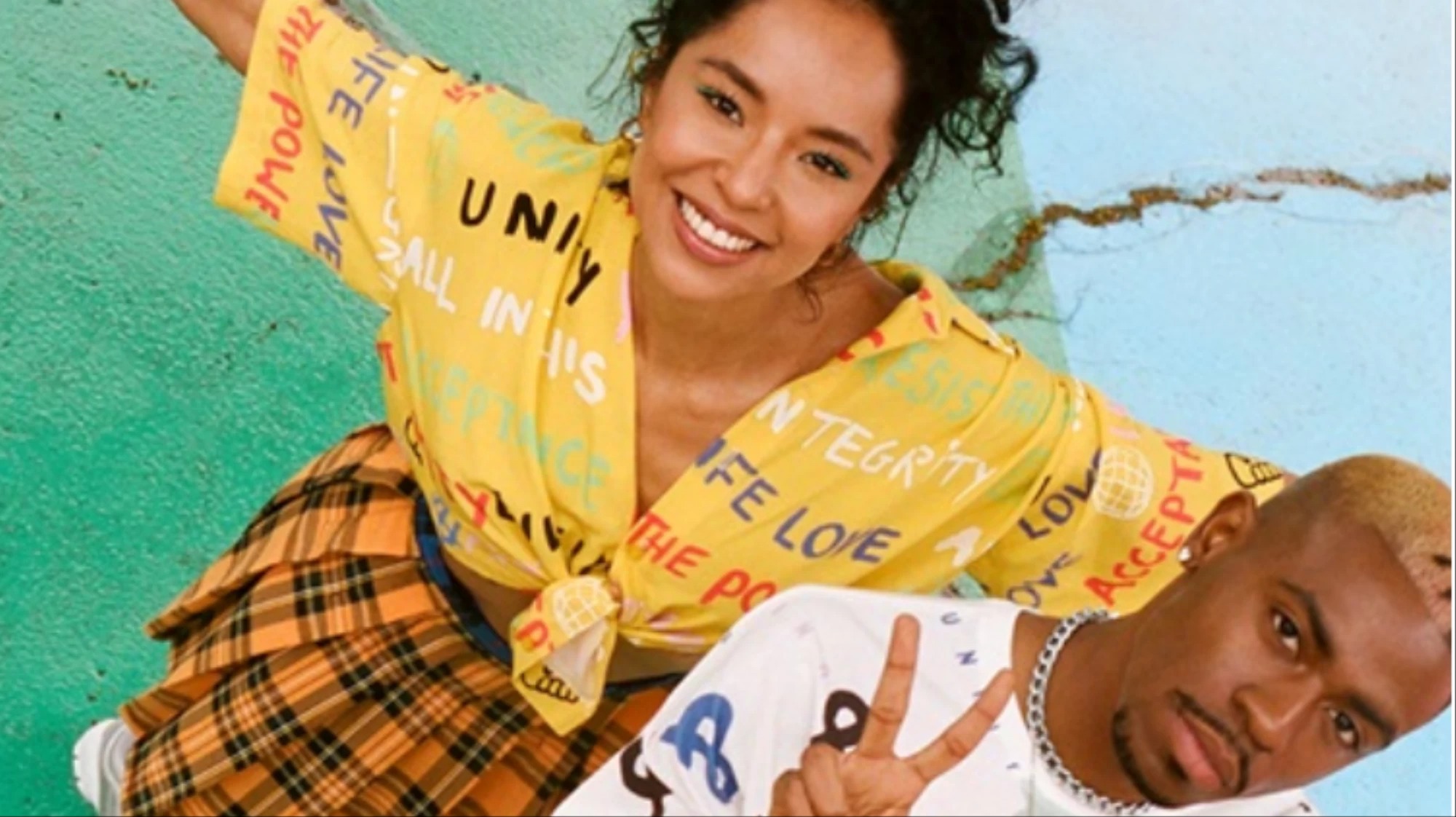 Progress on the high street is slow, but sustainable practices are becoming more widespread. Many big retailers such as ASOS are mobilizing circularity in the way they manufacture their clothes. This mode of production focuses on the minimization of waste and the regeneration of old products to ensure all clothes are worn for entire lifetimes. H&M and GAP have also installed large clothing bins into their stores where you can recycle old clothes. This does have its limitations: It would take H&M 12 years to recycle 1000 tonnes of clothing waste, roughly the same amount it produces in 48 hours. But it does at least show a small commitment to improvement. So too do H&M's and Zara's ethical ranges which use like organic linen, cotton, silk and Tencel, or recycled materials like polyester and silver to craft more sustainable clothing.
We are far from having an 100% sustainable fashion industry. High street CEOs and designers need to make sure they manufacture clothes that are built to last both in terms of style and durability, so that they last a lifetime and don't disintegrate after a few wears and washes. The people who make our clothes need to realize that waste is a design flaw, one that those with the least money people pay for. And the planet can no longer afford it.
This article originally appeared on i-D UK.