it's veronica mars's turn for a revival
Streaming service Hulu is working on a new series that would include Kristen Bell.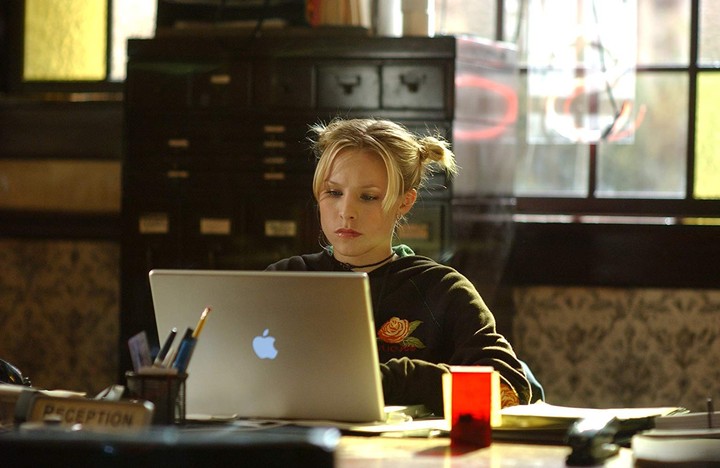 Image via IMDB
It looks like Veronica Mars is the newest 2000s TV series to get the revival treatment. After yesterday's news about The Hills return to our screens, EW is reporting that Hulu are working on a new series of Veronica Mars. Fans of the original teen sleuth will be happy to hear that the plans include Kristen Bell returning for the titular role and series creator Rob Thomas overseeing the project.
This is not the first time that we've seen Veronica return after a notable absence. Back in 2013 Kristen Bell and Rob Thomas started a crowdfunding campaign to make a movie of the show set years after the original series finished. The campaign's target of $2million was reached in less than 11 hours thanks to determined fans, eventually raising over $5million in total. The film was released in 2014 and received positive reviews from both fans and critics.
So far there's little information about the series outside of saying a deal is in the works. It's hard to say how many episodes could be made or what the revival's storyline might be. The original series followed the private investigators high school years, while the movie included her high school reunion. Maybe in Veronica's third outing she'll be done with high school drama. But then again, do any of us ever really get over high school?
This article originally appeared on i-D AU.