a very selena christmas
Counting down to the holidays with Selena Gomez and Coach.
|
17 November 2017, 11:31am
"Cooking!" laughs Selena Gomez when asked how she plans on spending the holidays. "On my mom's side of the family we make a lot of casserole type dishes. I love making the cheesy potatoes," she says, smiling again. "My dad's side of the family makes the best tamales you've ever had. I love that I get to have two completely different experiences over the holidays."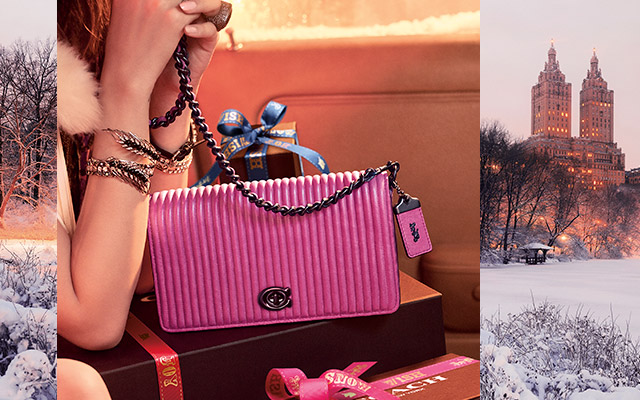 The holidays, however you spend them, are a balancing act for most people, when you're supposed to both look really glamorous, consume an enormous amount of food, and be really nice to absolutely everyone. This is obviously amplified when you're also world famous, which doesn't seem to bother Gomez much. Also, unlike us, she stars in the holiday campaign for Coach (as well as being a house muse). One thing we do share with Gomez, however, is that we can all benefit from Coach's gifting genius this holiday season.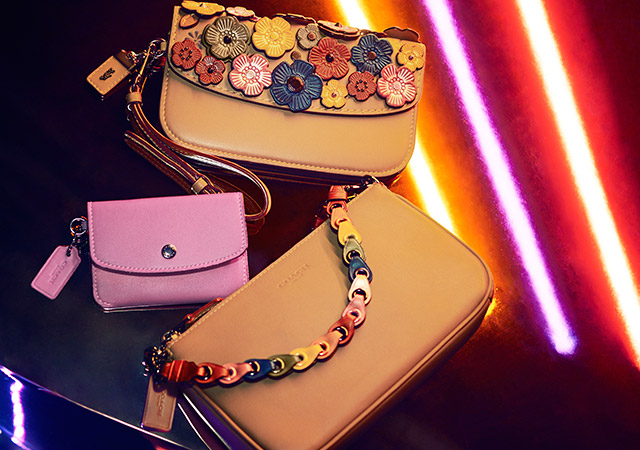 "Working with Stuart and the Coach team definitely has some perks, including access to some great gift ideas," she says of her work with Coach Creative Director Stuart Vevers. These include the Dinky crossbody-to-clutch bag, which is handy going from day to night (the holidays being just about the party run up as the actual day). "I do love their sweaters so much, like the Sharky mascot sweater and the Uni sweater," she says, pondering what she might be giving. "They also have #CoachCreate, where you can make a completely custom bag! As far as my mom, I love to surprise her with something unexpected."
Unexpected is a great way to describe the collection, which eschews festive cliché in favour of a mix of great metallic bags against shaggy shearling coats, printed leather jackets, and T-Rex sweaters. Sequined cowboy boots make a particularly fabulous appearance. Also, she says excitedly, "I just discovered Coach actually makes the cutest ornaments, which we will definitely be incorporating this year into my tree." The ornaments follow the collection's theme, being fabulously untraditional—cherries, sharks and dinosaurs come in an array of brilliantly coloured leathers, which you can also get as 3-D key rings that look like the dinosaur skeletons you could build out of wood as a kid.
As to where she'll be spending it? "Since I travel so much my job, I always want the same thing and that's being able to spend time with my family and closest friends." This year, she muses, that could mean "Renting a cabin up in the snow with my closest girlfriends," for which she'd forgo dressing up in favour of a Coach staple: "These amazing shearling jackets that I can't wait to wear." Famously however, Gomez is as kind as she is talented, and so ends on an important note. "My mother always made it a point to have us volunteer and give back even when we didn't have much," she points out. "The holidays can be very stressful for people, so it's an important time to help out." Holidays are not just about food, presents and stuff. Make them count.
Shop the Coach collection here.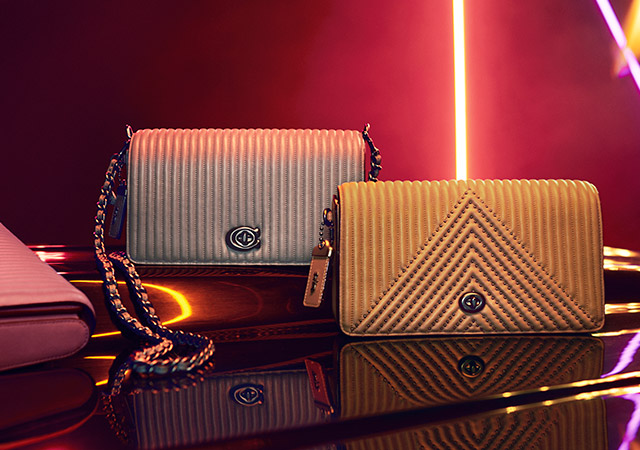 Credits
---
Photography Steven Meisel/Coach
Tagged: