alice glass alleges years of abuse by former crystal castles bandmate
In a harrowing statement, the musician details an alleged decade of psychological and physical mistreatment.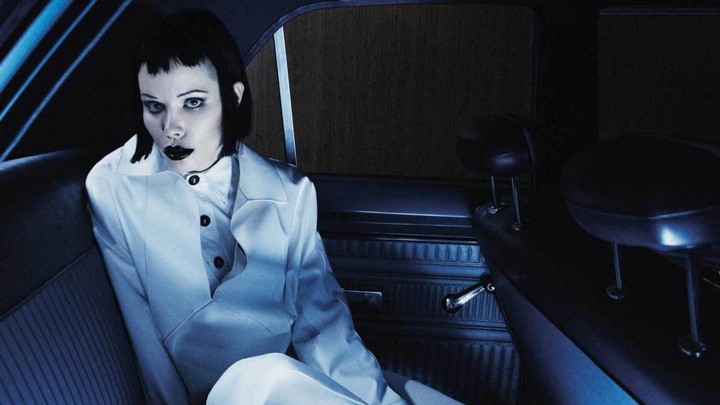 Photography Daniel Jackson, Fashion Director Alastair McKimm for i-D
When Crystal Castles frontwoman Alice Glass spoke out two years ago about being abused, she didn't name names. But the announcement did happen to coincide with her departure from Crystal Castles after almost ten years in the band (she cited "a multitude of reasons both professional and personal" as cause for quitting). And, at the same time, she promised to donate all proceeds from her first solo single to "organisations like the nonprofit RAINN (Rape, Abuse and Incest National Network) that help survivors of domestic abuse, sexual violence and incest." While some hypothesised bandmate Ethan Kath was involved, Glass didn't offer up any more detail.
Now, in solidarity with women around the world stepping forward to publicly name their abusers, Alice has released a statement alleging she did indeed suffer a litany of abuse at the hands of Kath. In a full statement shared on her website, Glass alleges that Kath pursued her while she was still in high school, simultaneously controlling and denigrating her. She alleges that the abuse was both physical and psychological, claiming Kath would often threaten to kick her out of the band she had devoted so much of her life to.
Ethan Kath has responded with a statement delivered to Pitchfork via his attorney. "I am outraged and hurt by the recent statements made by Alice about me and our prior relationship. Her story is pure fiction and I am consulting my lawyers as to my legal options. Fortunately, there are many witnesses who can and will confirm that I was never abusive to Alice."
With the staggering number of women like Alice currently speaking out about their experiences of abuse, there's hope that future generations of girls and women will be able to exist, live and work without the repeated silencing of victims and enabling of abusers.