this csm grad is questioning male-dominated percep­tions of fashion
As we exclusively share Charlotte Knowles's spring/summer 18 lookbook, Fashion East's latest family member discusses the need to challenge the male gaze and her advice to anyone who dreams of launching their own label.
|
21 November 2017, 9:18am
This article was originally published by i-D UK.
"The last few months have been exciting, unexpected, and busy," Charlotte Knowles begins. After graduating from the prestigious Central Saint Martins MA course and working on this summer's Helmut Lang reboot with Shayne Oliver, she made her London Fashion Week debut as part of the inaugural womenswear Fashion East presentations. Her graduate collection explored themes of contemporary femininity and sexuality and was met with acclaim — even catching the eye of Arca, who wore custom pieces for his Roundhouse performance earlier this year — and allowed Charlotte to turn her long-held dream of launching her own label into a reality.
"I was anxious about finally stepping out of education into the real world — as most graduates are — but I realized that I had to be very forthright and push my work," she adds. Aptly titled Synthetic Sunset, her spring/summer 18 collection saw her refine and reimagine beachwear by exploring the idea of glamorous holiday destinations, the insincerity of their sensationalized manifestations across social media, and the bleakly mundane realities. By looking to the women around her, both IRL and URL, her girl felt real in an instant: dazed from too much sun, immersed in the ennui of being stuck at home, and dreaming of beach breaks at Miami resorts. A sensibility we can all relate to as the nights grow longer.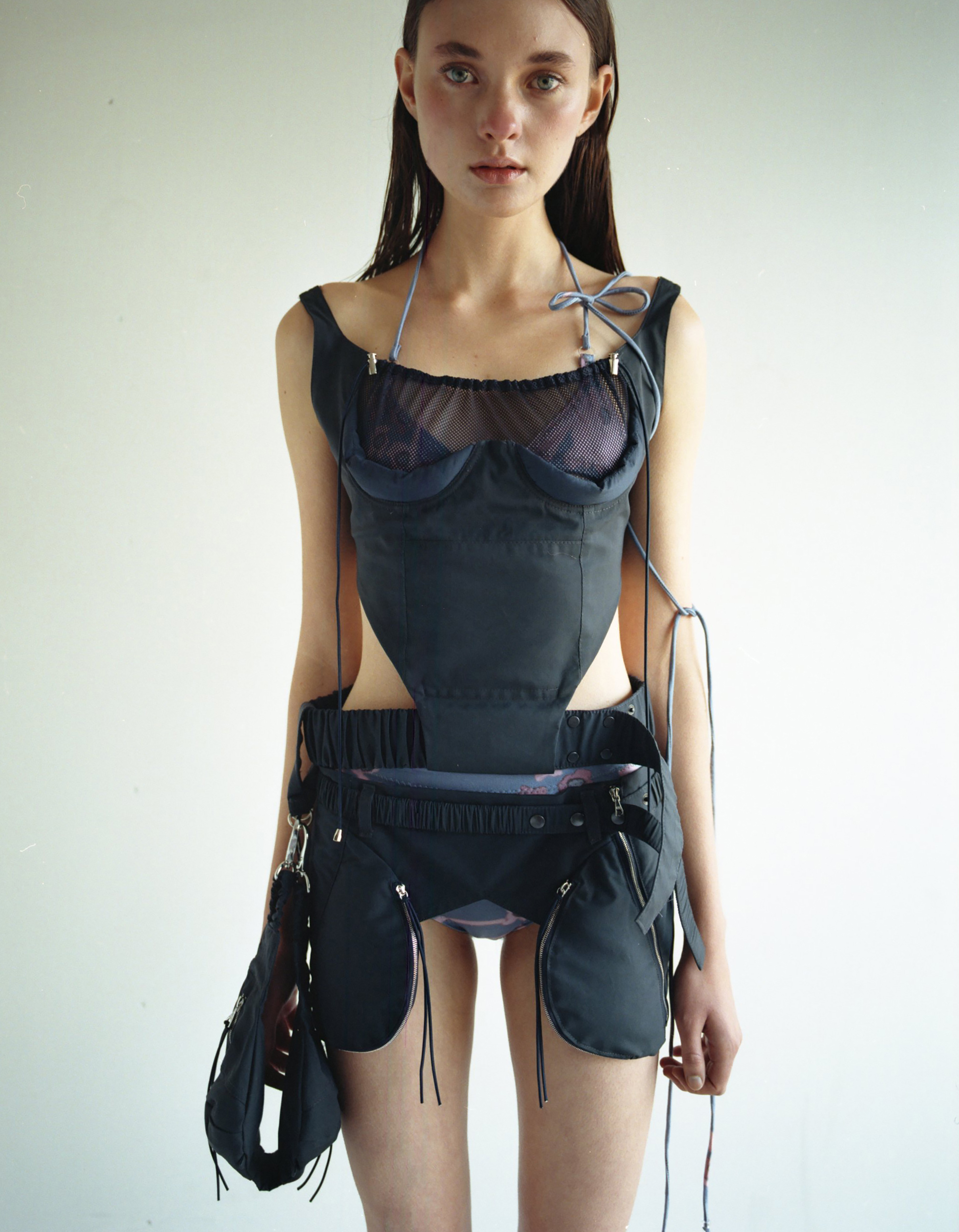 It was an accomplished debut and the fruition of a coming-of-age desire. Knowles has long known that her future was tied to fashion. "I've wanted to be a designer since my mom gave me her old Bernina sewing machine when I was just 10, and I've wanted to launch my own label since the age of 15," she explains proudly. What began as pre-teen sewing daydreams evolved into a fight to study at CSM, a number of work placements, and finally, a call from Fashion East. "By the time I had gone through the BA, the MA, and all those internships, my own label felt unrealistic, but I'm very stubborn," she says. "My parents ran their own company together, so I grew up with this idea of being my own boss."
The last decade has built up to this moment and Charlotte is using her eponymous label to spark dialogue and encourage positive change in the industry and beyond. "The whole brand revolves around how women are perceived in society," she begins. "I hope that my work prompts dialogue." As she strives to make her voice heard and her label known, the first conversation is centerd on the perception of women in the industry.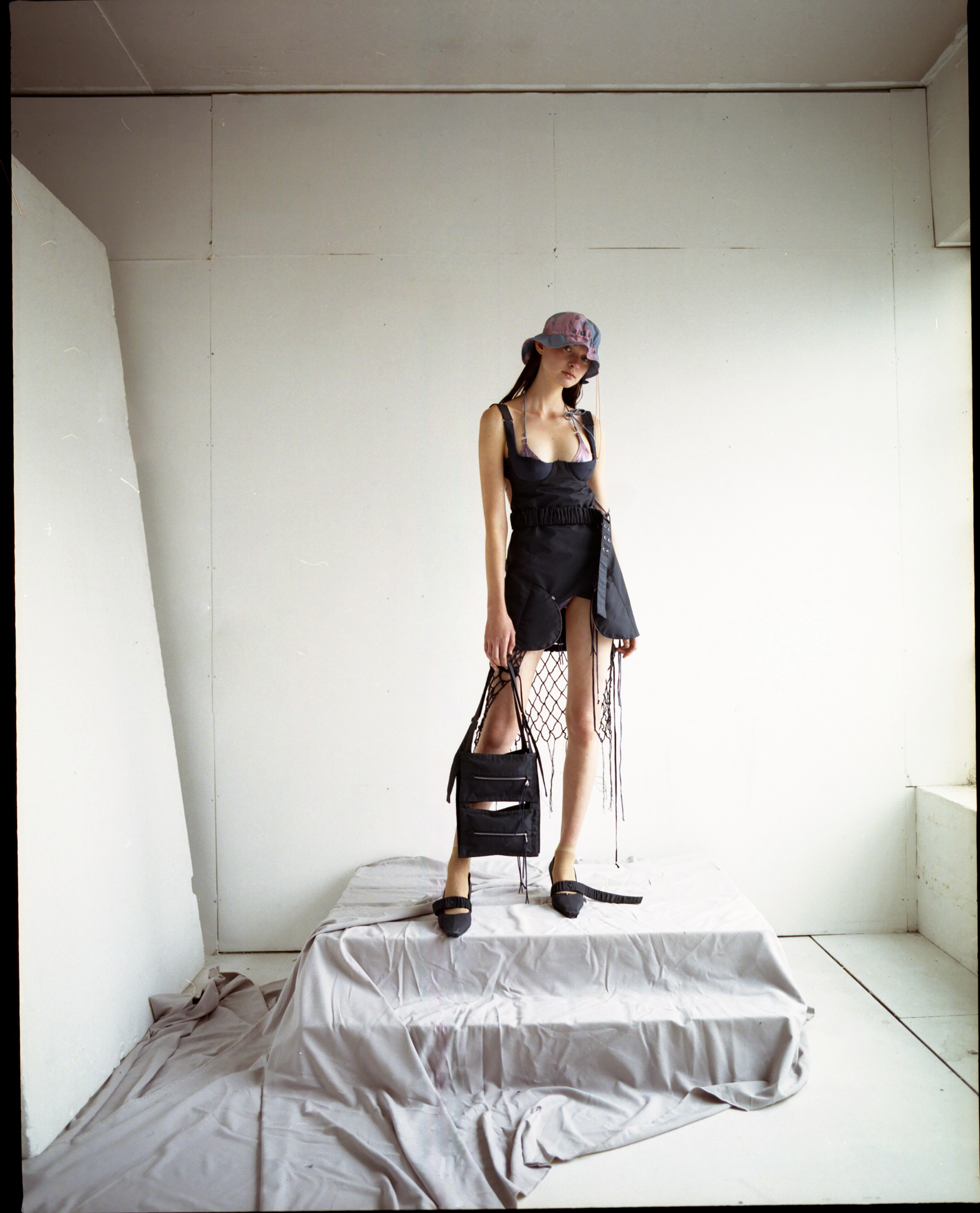 "There's a tendency for women to be underestimated. I have worked with many lovely people who have believed in my work and respected my opinion. But on occasion there have been moments I haven't felt as trusted, or seen as less competent, than my male peers and you really have to prove yourself while working to change this perception, which is frustrating. It seems to be an unspoken belief that male designers are destined for better things and that they have more potential. I want to change. Women have had far fewer opportunities in the past and we need to fight for more."
Her spring/summer 18 debut, Synthetic Sunset, is a call to arms to challenge the male-dominated percep­tions of fashion, sex, and gender. Keen to question culturally constructed codes of femininity, it offers a partly a tongue-in-cheek take on the disparity between beach fashion etiquette for women and men, while parodying the double standards between sex-laden beachwear and the ingrained modesty of day-to-day dressing. "I want viewers of the Anna Victoria Best-shot lookbook to ponder the tension between fragility and strength," she explains.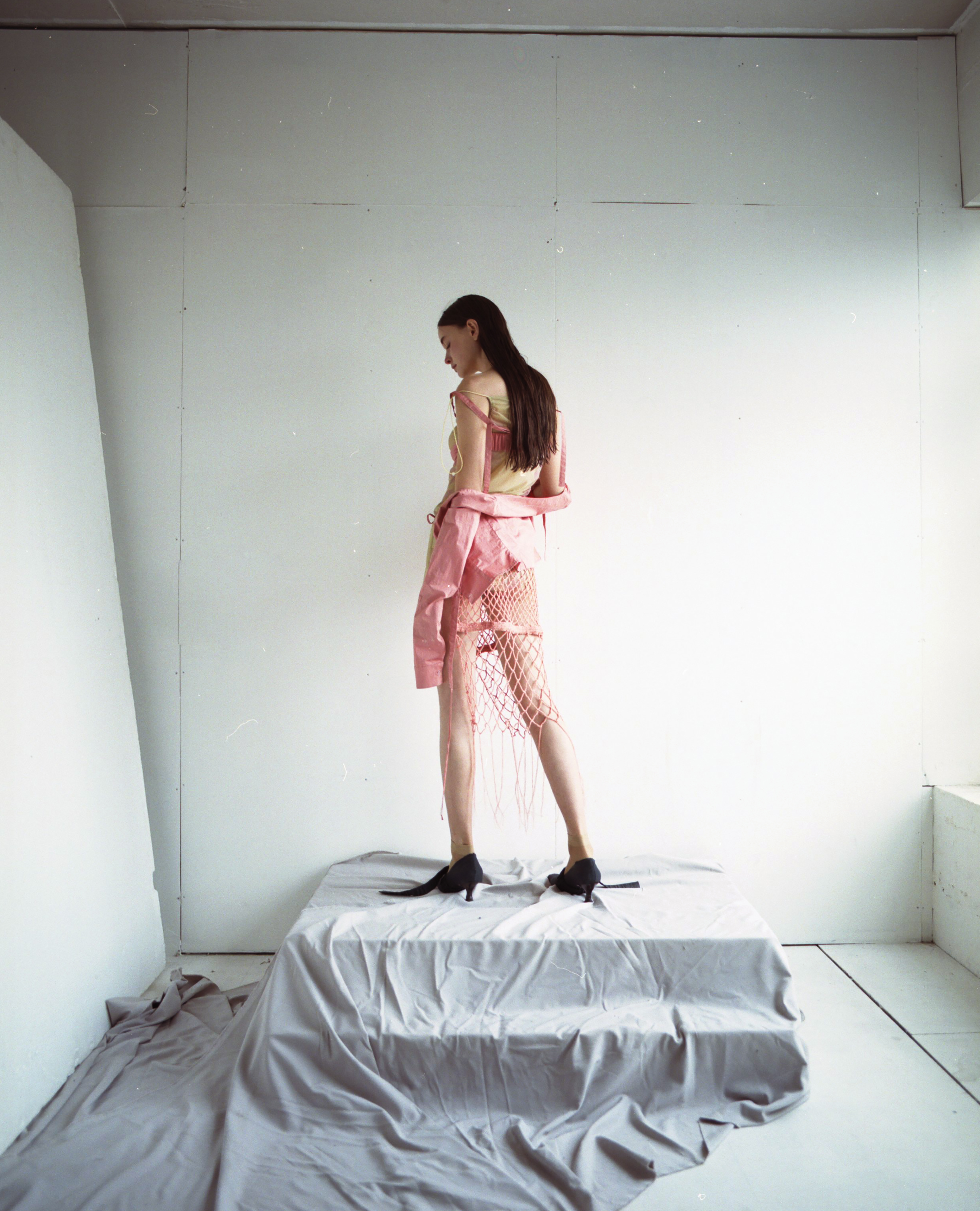 For anyone wishing to follow in her footsteps and launch their own label, Knowles explains that experience is everything. "It's important to work at a few very different places before, maybe at different levels... a small fledgling brand to a big name brand, to gage the varying ways that brands work." After gaining invaluable time in the varied design studios of McQ, Gareth Pugh, Acne Studios, and Helmut Lang, Knowles has followed the path that suits her. "Some places will work in a way that may seem unnatural or difficult to you but then others it will feel really natural and enjoyable. It's important to realize a way to work that makes sense for you… and I would also say don't try and do it alone!"