we took la singer-songwriter phoebe bridgers to a load of bridges
It's Bridgers on bridges, people.
|
30 November 2017, 11:28am
Phoebe Bridgers is a 23-year-old singer-songwriter from LA. She makes beautiful, sad folk music inspired heartache and betrayal. She's beloved by Grimes and Conor Oberst and released the year's best break-up weepy in Motion Sickness. She has a surname that sounds a lot like bridges.
When we found out Phoebe was in town to promote her debut album Stranger in the Alps, we wrote a list of things every other website might ask her, then we threw that list in the bin, set the bin on fire and chucked the ashes out the window.
So, if you want to read about how Phoebe wrote her first song aged 11 and spent her teenage years busking round open mic nights, then go someplace else. If you want to find out how she caught the ear of Ryan Adams, who listened to her perform her song Killer and invited her to record it in his studio the very next day, then sling your hook. If you want to find out what happened when we took Phoebe to five different bridges across the River Thames and asked her to rate them all out of five then pull up a chair, my friend, you're in for a treat. This is Bridgers on Bridges.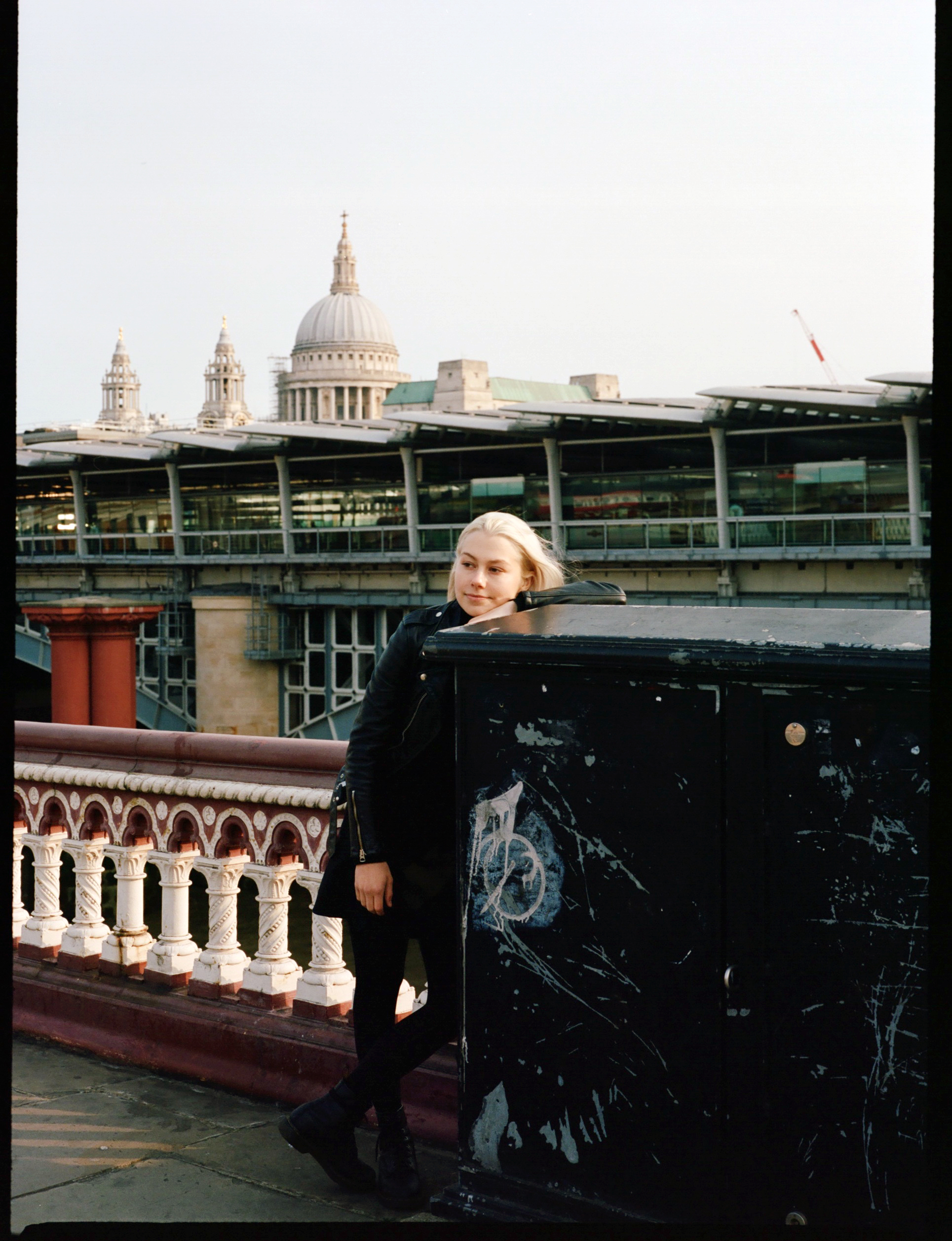 Blackfriars Bridge
Is this the first bridge you've ever crossed on the River Thames?
It is, so I need to give it a point for that. A point for the view and the time of day. It's, like, sunny right now. And then half a point for the other cool stuff that I can see from here.
It's just a bridge this one really, isn't it? It's just to transport you across more than anything.
Yeah, I like my frills.
I believe the bridges will grow in splendor as we go on.
Good. There's also a super big construction that's not so nice looking. So, yeah, no frills on this bridge.
Have you ever ranked a series of bridges before? Do you ever rank anything?
I have a friend that ranks Wholefoods on tour.
Rating: 2.5 stars.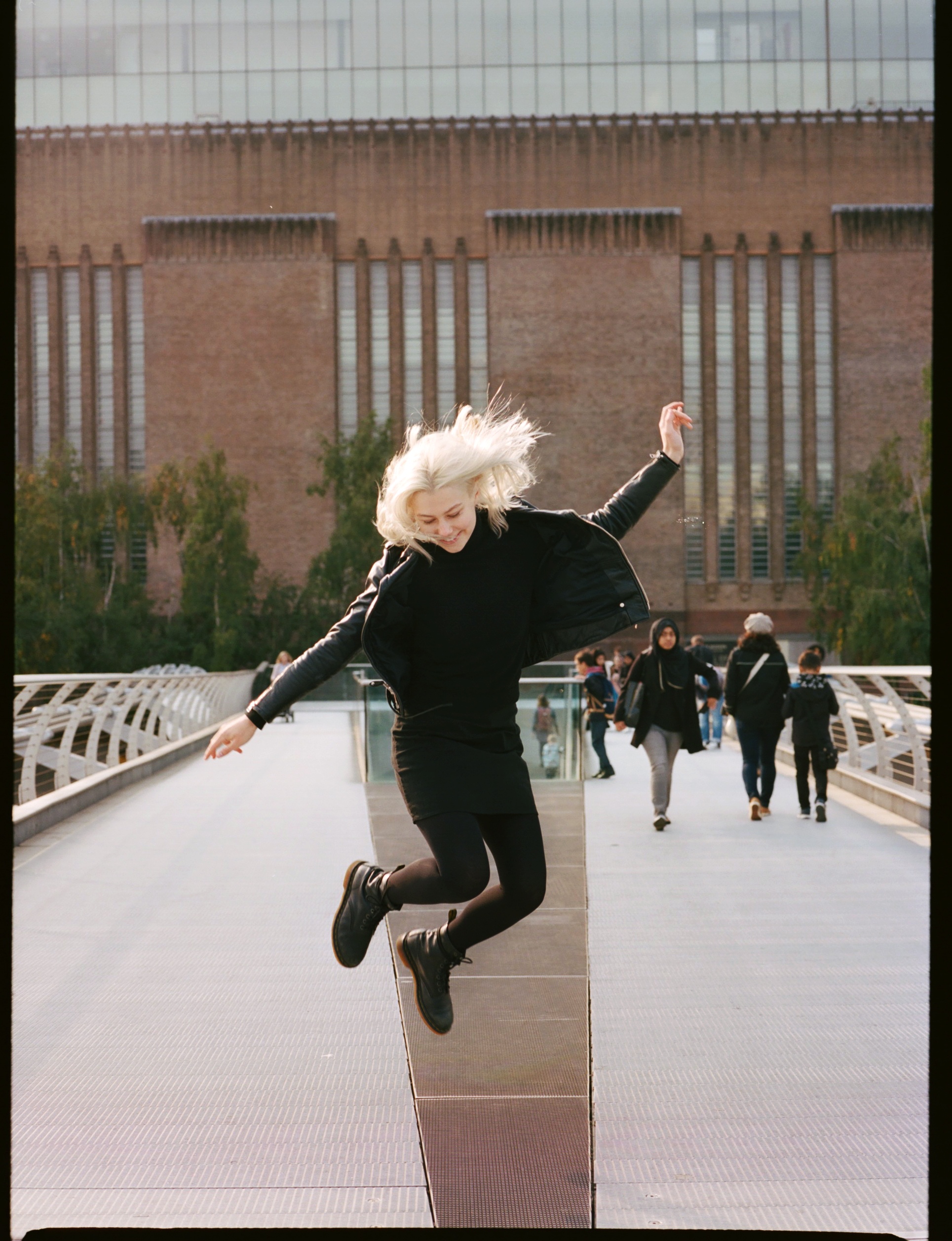 Millennium Bridge
Welcome to the Millennium Bridge.
The Millennium Bridge? So as a millennial am I supposed to relate to this bridge even more?
I guess so.
A bit of avocado toast and self care.
How old are you?
I'm 23.
So you should completely relate to this bridge.
Definitely. So, a big point for the view. There's this guy with a very, very interesting suit on a bike and it was very like British looking. He gets a star. I was pretty sure I was going to knock this one down one for the modern look, you know, because you're doing a bridge tour in London, you think you're going to get classy, frilly shit. But you can see straight to the water, it's nice, it's not too crowded. It's a strolling bridge.
Rating: 4 stars.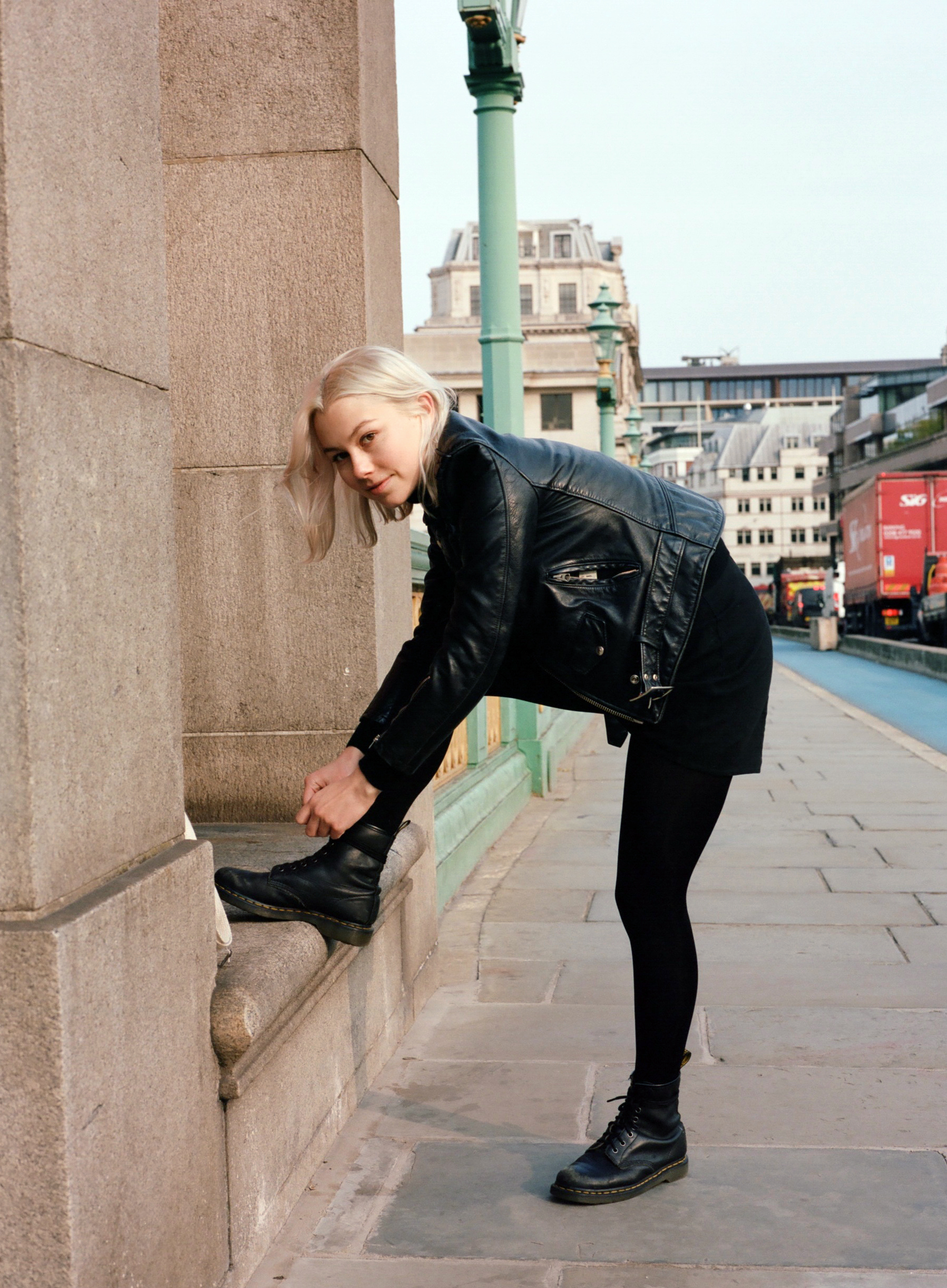 Southwark Bridge
I don't want to influence you but this is probably my least favourite bridge that we've crossed.
I was going to say. This is like, a two star bridge.
Rating: 2 stars.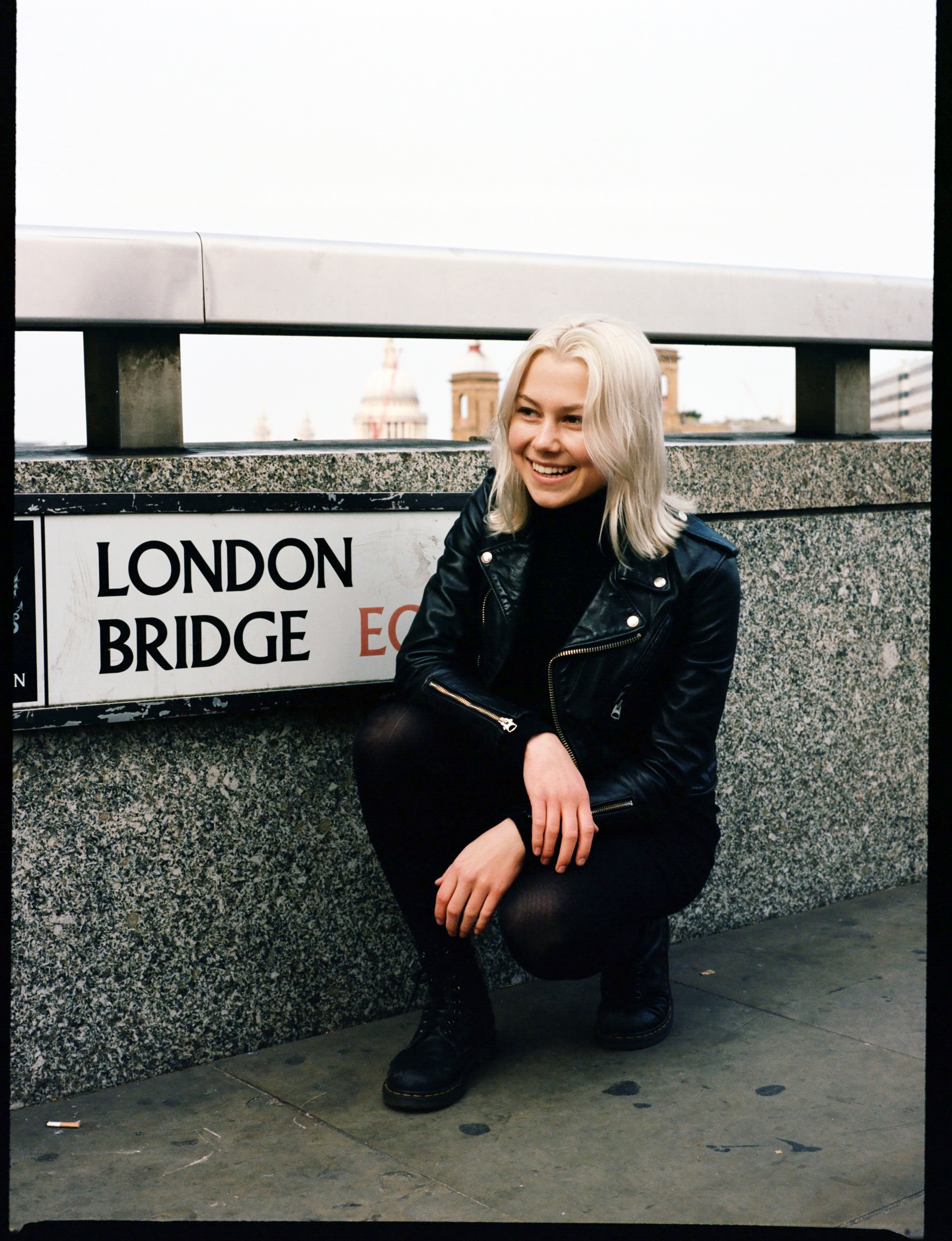 London Bridge
The next bridge is London Bridge.
Wow, okay, starstruck.
I don't know if it's that befitting of its name of London Bridge, to be honest. I feel like if I was going to make London Bridge, named after the literal city that it's in, I'd want it to be the most extravagant brilliant bridge you've ever seen.
The streets are wider at least.
Are there any particular bridges that you'd like to see?
I can't remember what it's called but there's one in Oregon on the way to Portland and it looks like something from a fable. And then there's one in Big Sur that's also beautiful.
Have you ever been on the Golden Gate Bridge? That looks like a good bridge.
I have. I actually had a great great grandfather that worked on it. I like it. I've been crossing it since I was a little kid and it always meant that we would go to Northern California to visit my family up there and I was always having a good time so I associate it with pleasant feelings.
Anything else you'd like to add about this one?
I think this is like a medium bridge. I kind of like the whole London Bridge Is Falling Down nursery rhyme but also that triggers a little bit of anxiety. I'm going to give it 3 stars. It would be more like 2.5 but you can see the Tower Bridge from the London Bridge. And I have high hopes for the Tower Bridge.
What are your thoughts as we get closer to it?
It looks really nice.
Rating: 3 stars.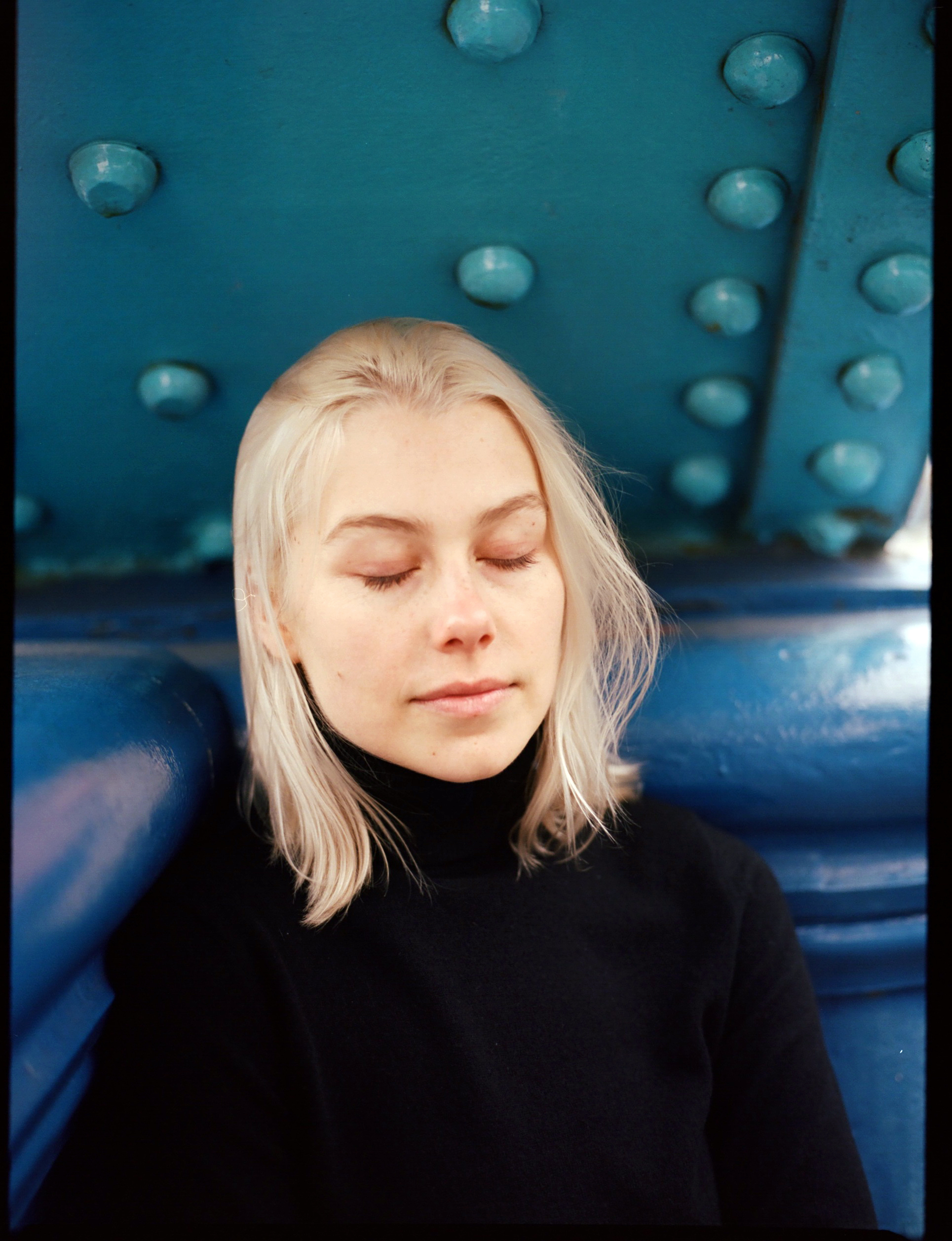 Tower Bridge
Okay, the big one. What's going through your mind right now?
Well, they're selling caramelised nuts, I've seen four red double deckers cross, there's a full-on gate between me and the traffic right, and the traffic is not that bad. The colours are really nice. I feel like there was a shot of this in the Harry Potter and the Deathly Hallows. Like, 10/10 would cross it.
Do you feel as though ranking bridges is something you'll continue once this this interview is over?
I think I'll probably be stuck in this mode every time I cross a bridge.
How would you rate this experience as a whole?
Definitely a full 5 stars.
Rating: 5 stars.
Phoebe Bridger's Stranger in the Alps is 5 star good and out now.