ex-rapper timothée chalamet gave a shout-out to cardi b
The breakthrough "Call Me by Your Name" actor is also just a "Bodak Yellow" fanboy.
|
28 November 2017, 6:38pm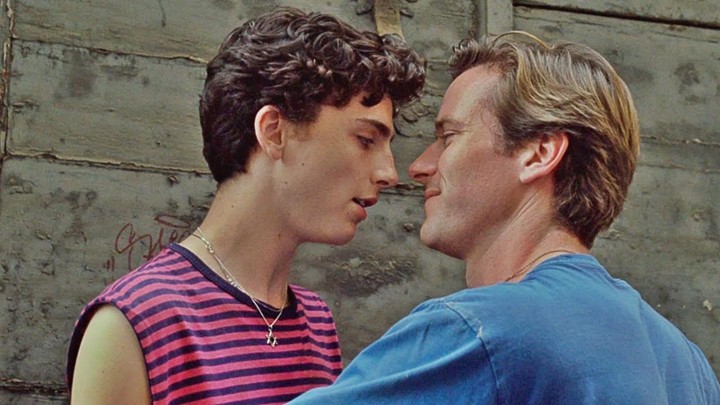 The most memorable thing about Timothée Chalamet's outstanding performance in Call Me by Your Name, other than that peach scene, is probably his musical dexterity. The New York actor took daily piano lessons for a month and a half in order to effortlessly perform those classical Bach compositions with a Busoni or Liszt flourish. Piano is naturally Chalamet's new go-to party trick, but his tastes also lean more contemporary. Last night — after accepting the Gotham Independent Film Award for Breakthrough Actor — Chalamet reserved a special shout-out for history-making rapper Cardi B. The Bronx artist made Chalamet's eclectic list of fellow New Yorkers who have inspired him.
"I don't know who I fooled to let me into a category with someone as talented as Mary J. Blige," Chalamet began in his acceptance speech, referring to Blige's heartbreakingly good performance in Mudbound, "but I'll take it." Chalamet name-checked co-star Armie Hammer and director Luca Guadagnino, before listing a motley crew of Empire State creative icons: Blige, his Lady Bird director Greta Gerwig, Al Pacino, Martin Scorsese, John Leguizamo, his mom, and the "Bodak Yellow" chart-topper.
The collab you're already envisioning might not be a pipe dream. Chalamet briefly pursued a rap career of his own before finding his groove in movies, spitting bars about Chex Mix and problem sets under the alias Lil' Timmy Tim. Here's some uncovered footage of the budding MC rapping about how much he loves his high school statistics teacher, Ms. Lawton: