"we've all had those people who come into our lives and change it forever" – jamie bell on saying goodbye
With the release of new movie, Films Stars Don't Die in Liverpool, the former child talks on love lost, light relief and dinosaurs.
|
17 November 2017, 3:32pm
A little over 17 years ago, at the turn of the new millennium, the world was introduced to a blue-eyed, mousy-haired boy in ballet shoes who pirouetted his way across the silver screen and into our hearts as the star of coming of age dance drama, Billy Elliot. The boy in question was none other than Billingham-born actor, Jamie Bell, who is currently sitting in a hotel room in Soho looking all grown up.
"I was never really very good at ballet dancing," Jamie laughs,"It was just a great myth. I'm actually shit at ballet dancing." Though that may be, it seems the 31-year-old (where did the time go?) is still not quite ready to hang up his dancing shoes, nearly two decades later. Fans of Billy Elliot will be delighted to hear that Jamie will be busting out some moves in his new role of Peter Turner in the film adaptation of Turner's heart-wrenching memoir, Film Stars Don't Die in Liverpool.
Set over the course of a few months, the film tells the tale of a then relatively unknown young British actor -- and Gloria Grahame -- an ageing Hollywood starlet of 1950s fame -- as they navigate a brief but meaningful romance against all odds.
As the story goes, Peter and Gloria first met in London in the late 70s. At the time he was an in-between jobs actor living in Primrose Hill and she was an Oscar-winning actress well into her 50s who also happened to be one of his lodgers. Friends at first, the pair soon fell in love. On and off for a few years, it wasn't until 1981 that things changed dramatically.
Her breast cancer, which had been in remission, came back. Gloria asked Peter to take her away on an adventure to his hometown of Liverpool, where she spent the rest of her days surrounded by Peter's friends and family, who, initially star struck and totally bewildered, eventually welcome her with open arms and loving support. Though idyllic at first, Gloria's deteriorating health soon takes its toll and Peter is forced to make some tough decisions.
Though written shortly after the events unfolded, it took over three decades for Peter's memoir to be turned into a film. Over the years, many actor pairings were suggested, before finally settling on Jamie and silver screen veteran Annette Bening. The film also stars Vanessa Redgrave, Julie Waters and an almost unrecognisable Stephen Graham (of multiple gangster movies fame), who plays Peter's boisterous yet kind-hearted older brother, Joe.
With the script written by Matt Greenhalgh (Control and Nowhere Boy) and Paul McGuigan (Push, Sherlock) directing, the film remains as faithful to Peter's memoir as possible. It's a beautiful portrait of two people falling in love. Hilarious at times (Peter's family are full of colourful characters), heart-wrenching at others. There's a brilliant scene where Peter meets Gloria for the first time. She invites him into her apartment, they have a drink and they just start dancing together. It's a tender and romantic moment in the film, as sparks start to fly, flirtation between the two begins, and you quite literally start to see them falling for each other on screen. "What I like about that scene is that it covers so much in just one go," Jamie says. "It covers the whole getting to know you, I'm awkward around you, but I'm attracted to you."
"That's what the movie is to me, it's a hello and it's a goodbye."
For the cast, it was a scene that came with great relief. "The rest of the film is really fucking heavy," Jamie says. "Gloria is ill, she's deteriorating. When we got to that bit in the schedule we were so fucking relieved. In the end we just started cracking up on camera."
The conversation soon turns to Jamie's own experience of love and loss. "We've all had those people who come into our lives and change it forever, and it can be anyone," he sighs. "Whoever it is, they change your understanding of who you are and what you want from life. Inevitably you have to say goodbye to them in some way, and that's what the movie is to me, it's a hello and it's a goodbye."
Low-key, down to earth and totally unassuming, it's easy to forget that Jamie first found fame when he was just a kid. Yes there have been high profile romances: he was married to American actress Rachel Evan Wood, with whom he has a child, and is currently dating actress Kate Mara, who played the formidable Zoe Barnes on political drama House of Cards. But for Jamie it's always been about the work, which seems to speak for itself.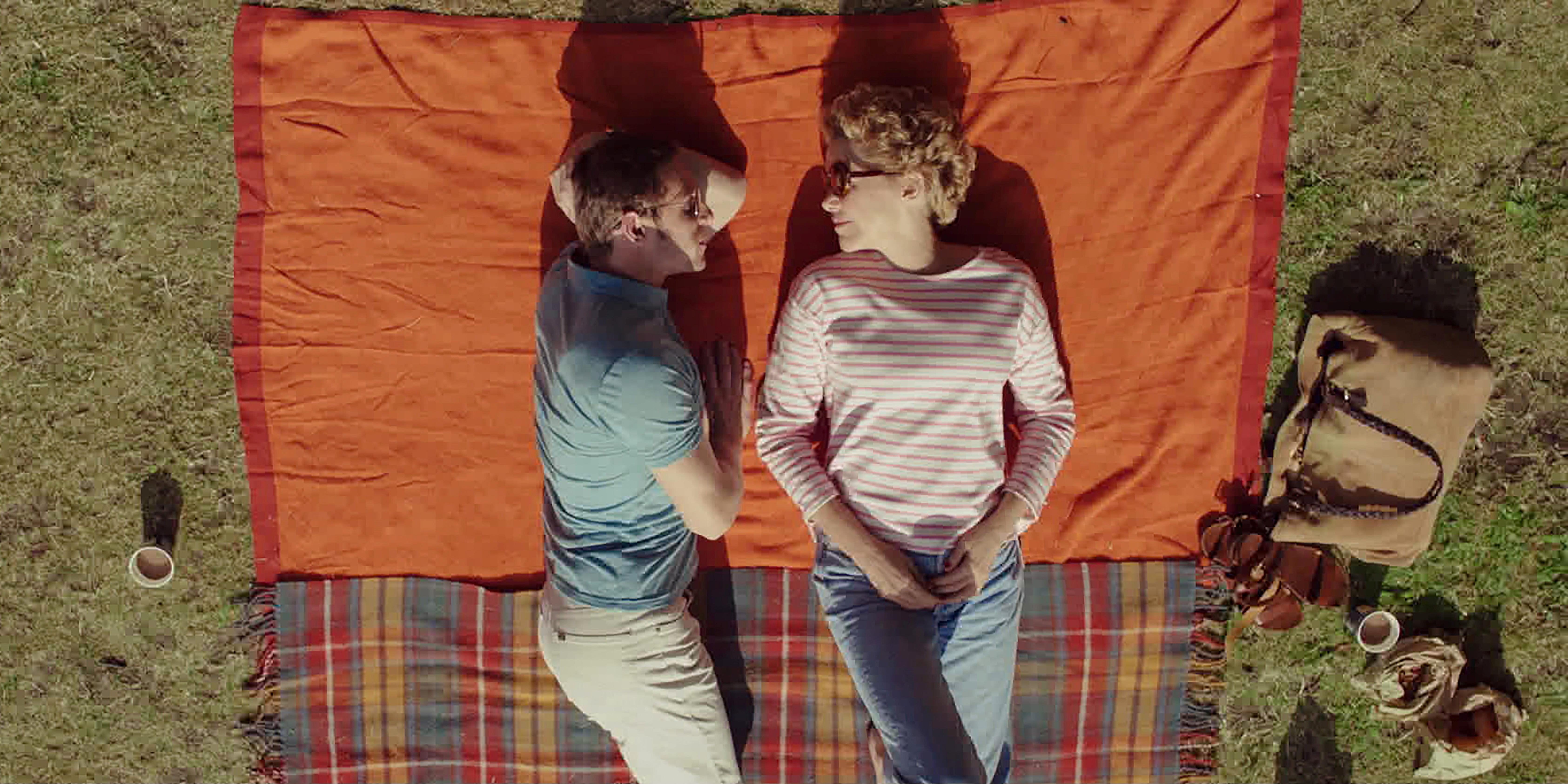 Throughout his career, Jamie's played a multitude of characters, from the titular intrepid reporter in Tin Tin, to mutant superhero The Thing in Fantastic Four, a sexual deviant in Nymphomaniac: Vol. II, and not forgetting his performance as a heroic SAS gunman in this year's action thriller Six Days. Though wildly different, Jamie's brought an emotional depth and intrinsically human element to each character. "Each performance presents its own problems and its own dilemmas," he reflects. "Weirdly I always manage to have fun with everything." Jamie takes a moment to think back to his time spent in New Zealand over a decade ago, as a fresh faced 18-year-old filming Hollywood blockbuster King Kong. "It was the furthest away I'd even been from home, I really felt like I was out there on my own," he says, eyes widening. "I was working with dinosaurs, and I fucking loved them as a kid, it was my dream realised. Everyone that was in that movie was so fun. Jack Black was so great to work with."
Adding another string to his bow, next year Jamie is producing a film starring Elle Fanning. It's a classic tale of pop stardom and raw talent, about a girl who wants to sing. "It's a pop music take on the cinderella story," he tells me. There's also talk of another Tin Tin movie and a lead part in Tim Sutton's recently announced bare-knuckle boxing drama Donnybrook.
Film Stars Don't Die in Liverpool is in UK cinemas today and in the US from 29 December.