tyler, the creator is about to release a grinch-themed christmas record
Ho ho hope he knows how much we needed that.
|
15 November 2018, 7:01pm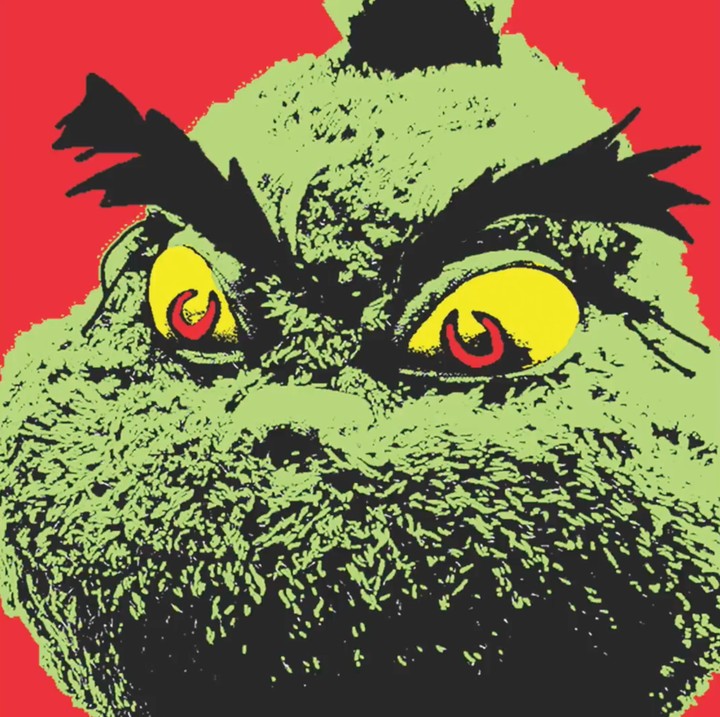 "TONIGHT. CHRISTMAS SONGS BY ME, SOME 'THE GRINCH' THEMED," is just the second thing (following this) to make us smile on this politically grim day. Fresh from his Camp Flog Gnaw festivities, Tyler, the Creator dropped the news in response to a fan's probing tweet that they "can't wait for the Christmas album to drop". Because, sure, holiday music is nice, but come on! Mix it up a bit! A Grinchy theme will do quite nicely.
The promise came an hour after Tyler shared LIGHTS ON, a collaboration with Santigold and Ryan Beatty that a leaked iTunes listing appears to confirm is from a six-track release called Music Inspired by Illumination & Dr. Seuss' The Grinch.
True Tyler fans will already know that the Golf Wang man has contributed two tracks to the soundtrack of the movie remake, which is out now: You're A Mean One, Mr Grinch made with composer Danny Elfman and the original I Am The Grinch feat. Fletcher Jones . Who among us could've done a better job?
Not one to do things by halves, he has also introduced the project to his Converse x Golf Wang collaboration, launching the very green GRINCH le FLEUR just yesterday. Some would say too much, we say not enough.
This article originally appeared on i-D UK.