See Kristen Stewart as a French New Wave icon in the trailer for 'Seberg'
The new biopic explores the complicated life of actress Jean Seberg.
|
13 November 2019, 10:41pm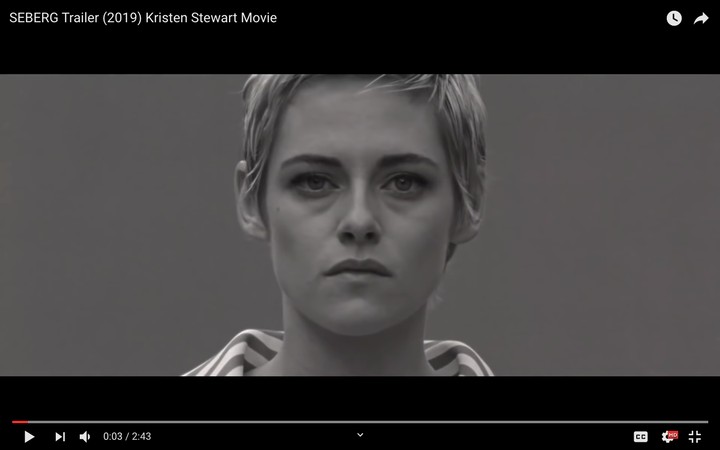 Screengrab via Youtube
Kristen Stewart's latest role in the movie Seberg sees her play the American actor Jean Seberg, whose life was ruined by the FBI when they found out she was giving money to anti-government political groups, including the Black Panthers. Seberg became an icon of French New Wave cinema for her part in Jean-Luc Godard's 1960 film Breathless, and appeared in over 30 other films including Bonjour Tristesse and Saint Joan. After becoming involved in what the FBI deemed "subversive" groups in the 60s, she was targeted by their COINTELPRO program, which kept a watchful eye on feminist organizations, anti-Vietnam War protesters, and the Black Power movement. She took her own life at 40, with her husband Romain Gary blaming the FBI publicly.
This seems to be the perfect role for Stewart, another Hollywood actor adored in France — she was the first American actor to win a César award, for her role in Clouds of Sils Maria. In the trailer, she perfectly channels Seberg's rage at the injustices of the world, and also her great beauty and privilege. "This country is at war with itself," she intones, no doubt meant to draw parallels to the United States' current trials. For those disappointed by the latest Charlie's Angels, this looks like the kind of stylish thriller Stewart was made for, made all the more horrifying by being a real story.