Photo by Agustin Hernandez.
Perfume Genius' latest project is a transcendent musical dance piece
'The Sun Still Burns Here' is an erotic and freeing exploration of the body and its relationship to music.
|
13 November 2019, 6:36pm
Photo by Agustin Hernandez.
New York didn't work out for Mike Hadreas. He moved to the city hoping to become an artist, and left an addict. When he returned to his native Seattle in 2005, broken and seeking treatment, he moved in with his mother who's a recovering addict herself. It was in this place of recovery and rebirth that he created Perfume Genius, a pseudonymic character behind whom he could reveal his pain, ambition, and considerable talent as a musician.
The four album run of Hadreas' decade plus career has been defined by radical empathy. The nearly whispered confessionals on his debut album Learning (2010) became the slightly more orchestrated confessionals of 2012's Put Your Back N 2 It. On Too Bright (2014), Perfume Genius embraced a glam aesthetic and made the most muscular music of his career to date, all before kicking down the door with a sequined high heel on 2017's No Shape. The latter is a vicious work of self-acceptance, domestic bliss, and their attendant celebration. Hadreas was fully formed and finally free.
Now, he's bringing this hard-earned acceptance by way of bombast to his latest project, "The Sun Still Burns Here." It's a performance dance piece created in tandem with Kate Wallich, a Seattle based choreographer and founder of The YC dance studio. Hadreas has written all new music for the show, and costumes include pieces from Sies Marjan, Maison Martin Margiela and Eckhaus Latta. He describes it as an opera, while Wallich, a little more exact, calls it an "opera Janet Jackson musical ballet." The show opened to critical acclaim in Seattle and will premiere at The Joyce Theater in New York on November 13, before traveling to Minneapolis and Boston.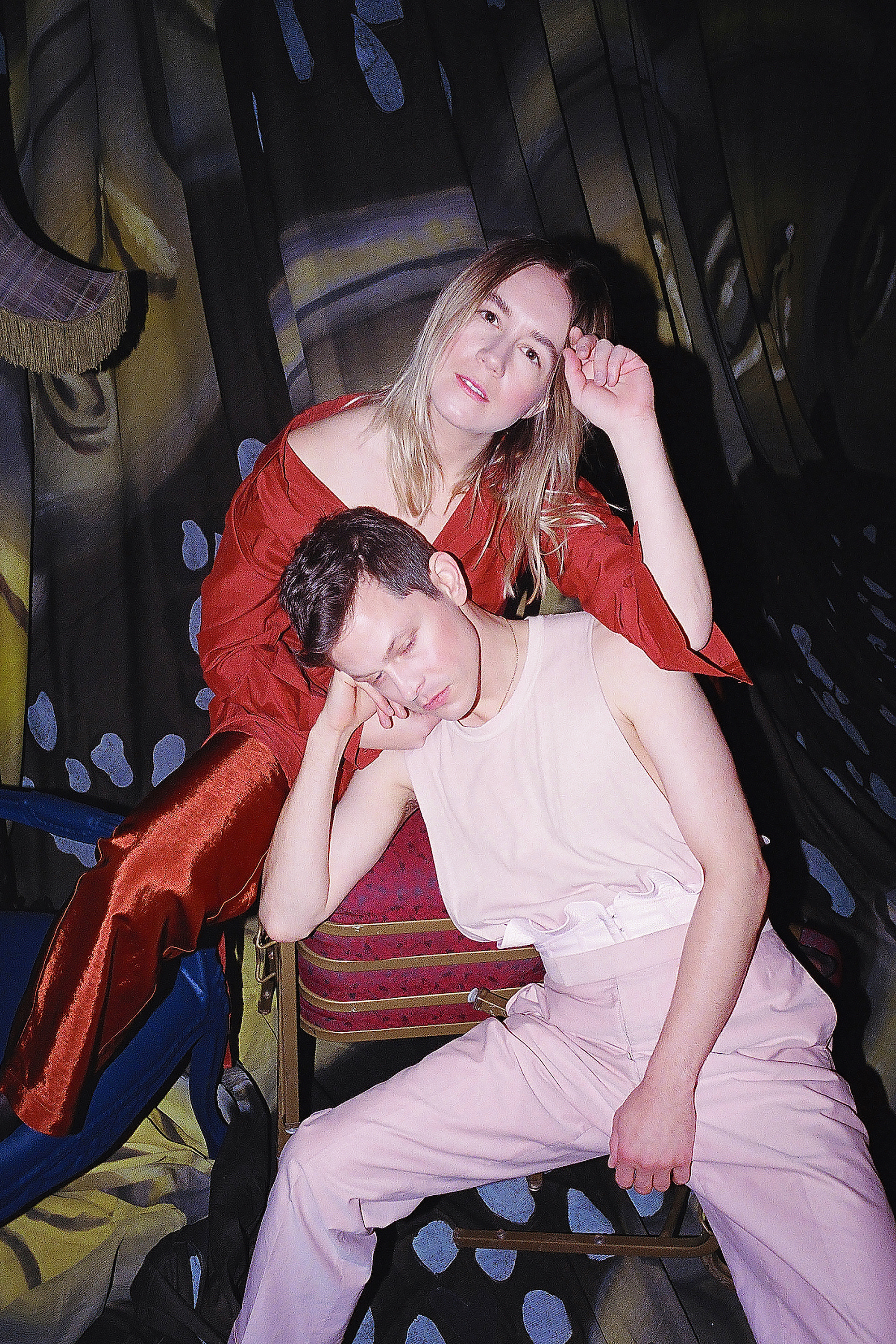 Wallich and Hadreas' collaboration was born of the choreographer's desire to work with someone she describes as able to "perform inside of the work." The two met through a mutual friend in Seattle, and after Kate reached out to Hadreas they started sharing art with each other. The pair also shared "dreams of what [they] could make together," and what they describe as a "world."
He recorded song demos based on their shared vision and took them to The YC studio, where the performers danced to them, improvising the first steps of what the piece would become. He describes this time as a mapping of the project, the collaborators feeling each other out and finding each other's strengths and weaknesses.
By Wallich's estimation, "The Sun Still Burns Here" took 19 months from conception to performance. She describes the world they imagined together in vague terms and seems to prefer speaking more to the nebulous idea of she and Hadreas' togetherness. "We both found the meeting point of what our artistic manifestos were and how those met," Wallich says.
"We're both trying to level up all of the time," Hadreas adds. "Reaching and trying to map out and transcend and get somewhere else." He describes this as his "core driving thing" and acknowledges that while he might not always know what the destination of that transcendence is, breaking barriers is an identity defining goal in his career.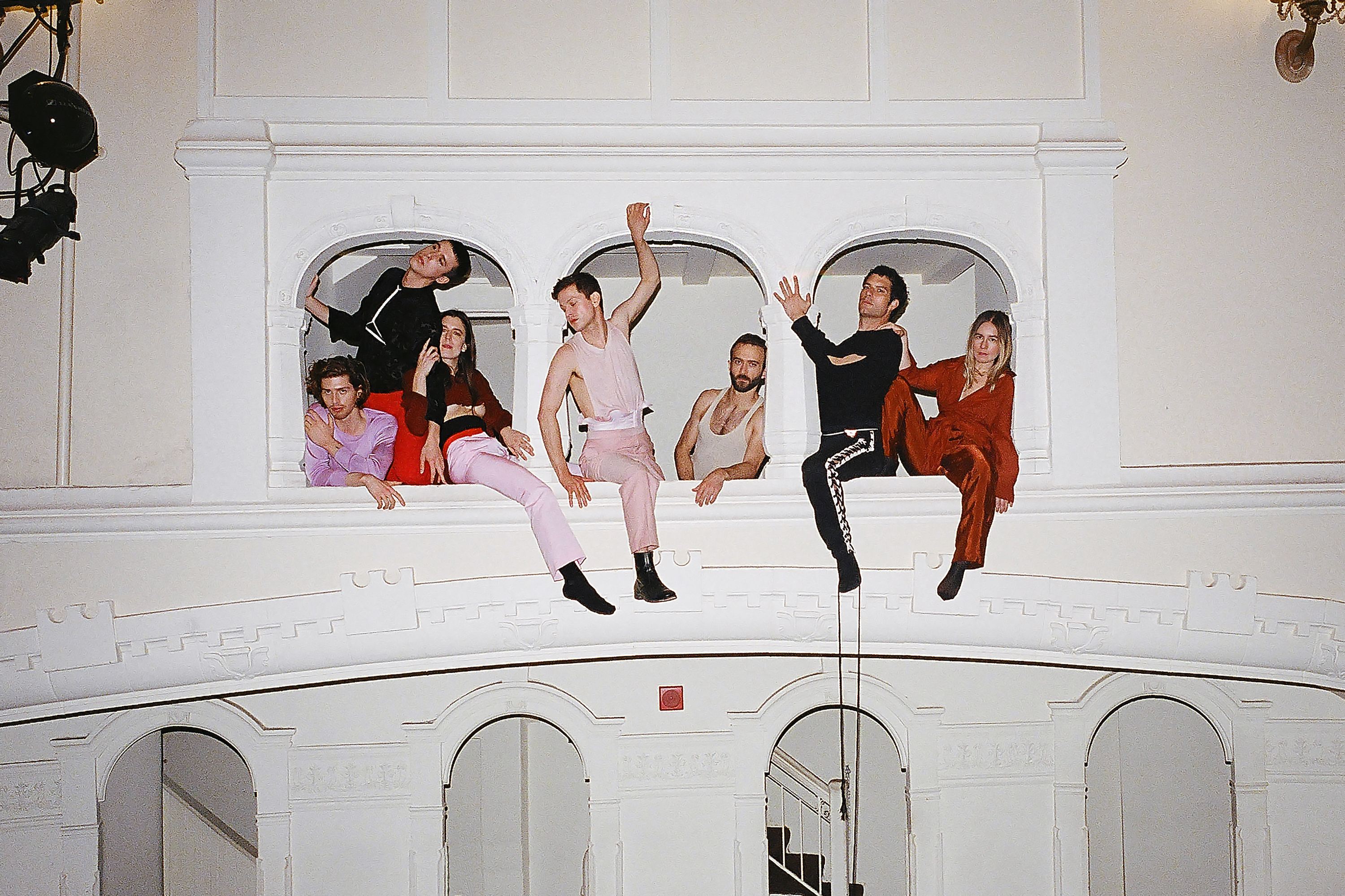 In 2012 Perfume Genius released a short teaser clip of the music video for the song "Hood." In it, a shirtless Hadreas holds the similarly unadorned Arpad Miklos in a seemingly comforting embrace. It isn't sexualized in any way. Still, YouTube banned the video for not being "family safe," and the ban caused a mild uproar online. R.E.M. weighed in. A representative at Hadreas' record label responded, but the artist remained silent. On his subsequent album, he broke that silence. "No family is safe when I sashay," he sneers as a formerly tense song bursts to life on "Queen," the album's first single. Guttural chants erupt and synths wail. Perfume Genius was loosed.
Hadreas says that working on "The Sun Still Burns Here" has helped him feel the most "himself" he's ever felt. Figuring out what to sing and write and how to move while onstage with other performers makes him feel freed from the sole responsibility of being Perfume Genius.
At first, he doesn't like to address the performance's clear place in the increasingly confident exploration of sexuality and empowerment throughout his body of work. "I don't really think about it too much, I just kind of do stuff," Hadreas says. Then he hedges. "I'm always trying to force myself to be scared with every new thing I make," but he chooses what things scare him and what he teaches himself to no longer fear. This communal experience was a new kind of scary, a loss of control that follows the trajectory he's reluctant to acknowledge.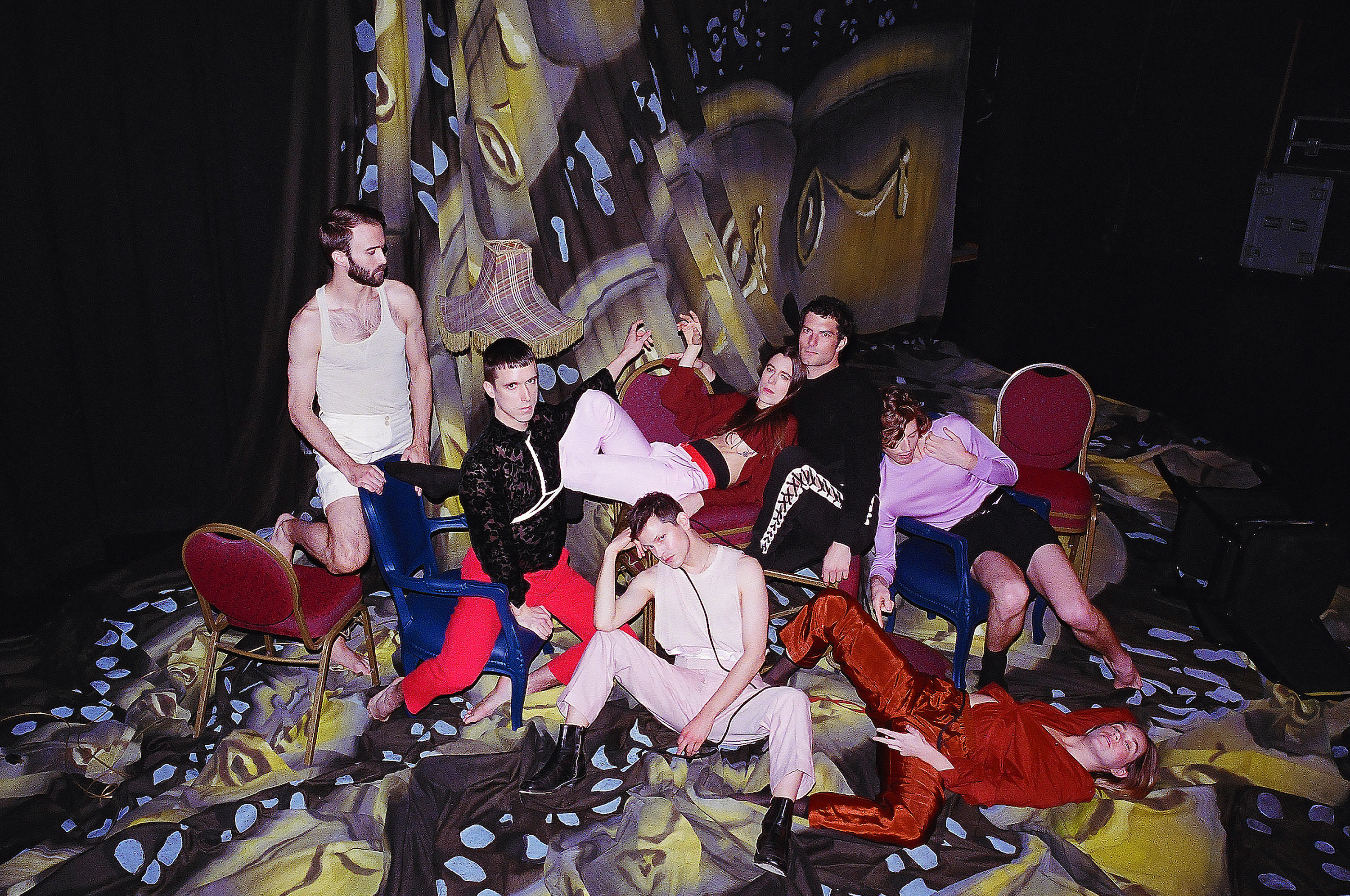 Perfume Genius has released "Eye in the Wall" and "Pop Song," two studio recordings of songs from the performance. The first is an eight-minute-long, slithering, loping thing with a vocal performance not unlike the hypnotic allure of a religious incantation. The latter is more traditional — a romp of skittering synths that lives up to its name until the bottom drops out halfway through and the song becomes a churning pool of bass, synths, and choral voices. The songs both seem built to move to, albeit appropriately. They're explorative and heavier on music than lyrics; Hadreas' voice becomes just another instrument in the ensemble.
He claims that the music from this performance will be released as a studio album, and that he has another one in the tank as well. Though the release dates are undisclosed and Hadreas seems unsure rather than coy. He has two finished projects, he has no idea when he wants to let them go. Maybe he hasn't figured out when it would be appropriately scary to do so.
When Hadreas released the "Hood" video, in all its controversial glory, his career was in relative infancy. The fame he enjoys now was a few years and two albums off, but he was already breaking those barriers he so often talks about. "The Sun Still Burns Here" is the next step, an erotic and freeing exploration of the body and its relationship to music. Hadreas seems to be performing as he lives, discovering himself in real time and sharing it with the world to ecstatic effect. After all, the sun hasn't burned out yet.