i-D are striking for climate
We won't be publishing anything today. Here's why.
|
19 September 2019, 11:30pm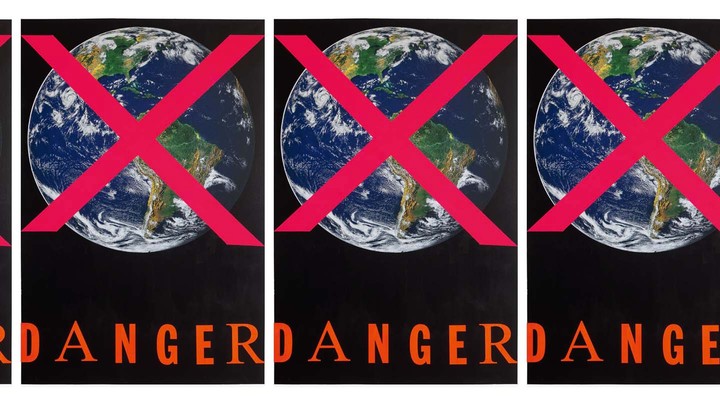 It's the middle of fashion month right now. For publications like ours this is, for all intents and purposes, the busiest time of the year. There are presentations to see, show reviews to write and memes to be made about whatever the most ridiculous item sent down the runway is. But today we're taking a break from all of the madness and mayhem to stop things entirely. Today, i-D won't be publishing any new content, as we join in the global day of action to halt environmental apocalypse.
Young people have been striking across the world for months now. Every Friday thousands of children walk out of their schools, led by i-D cover star and Nobel Peace Prize nominee wunderkid Greta Thunberg, and take to the streets demanding action on climate change from the world's governments. But now it's our turn to take up the charge and join them.
On Friday, the 20th of September young climate activists are calling on adults to join them. And we're responding with a resounding "Yes". So, no work for us today. Instead we're taking the time to reflect on the sobering news that we have probably a lot less than twelve years to save the planet from ecological collapse, and showing solidarity with our fellow striking workers (and students!) across the world.
"This is not a single-generation job," said Greta herself. "It's humanity's job... Let's all join together, with your neighbours, co-workers, friends, family and go out on to the streets to make your voices heard and make this a turning point in our history."
If you'd like to join us in today's strike, in Australia you can find your nearest protest event here. See you in the future.
This article originally appeared on i-D UK.