nan goldin's most powerful images become supreme must-haves
A new generation are set to wear snapshots taken during the AIDS epidemic, inside the LGBT spaces of New York City, Paris and beyond.
Moving on from last week's spurious rumour of a link up with Dolce & Gabbana, in emphatic style, SUPREME unveils its collaboration with the Nan Goldin photography archive. Fresh from unveiling its Fear of a Black Planet-themed capsule collection with Undercover and Public Enemy, streetwear's biggest beast shines its subversive spotlight onto the the life, loss and loves that the Washington-born photographer, documented throughout the 70s, 80s and beyond.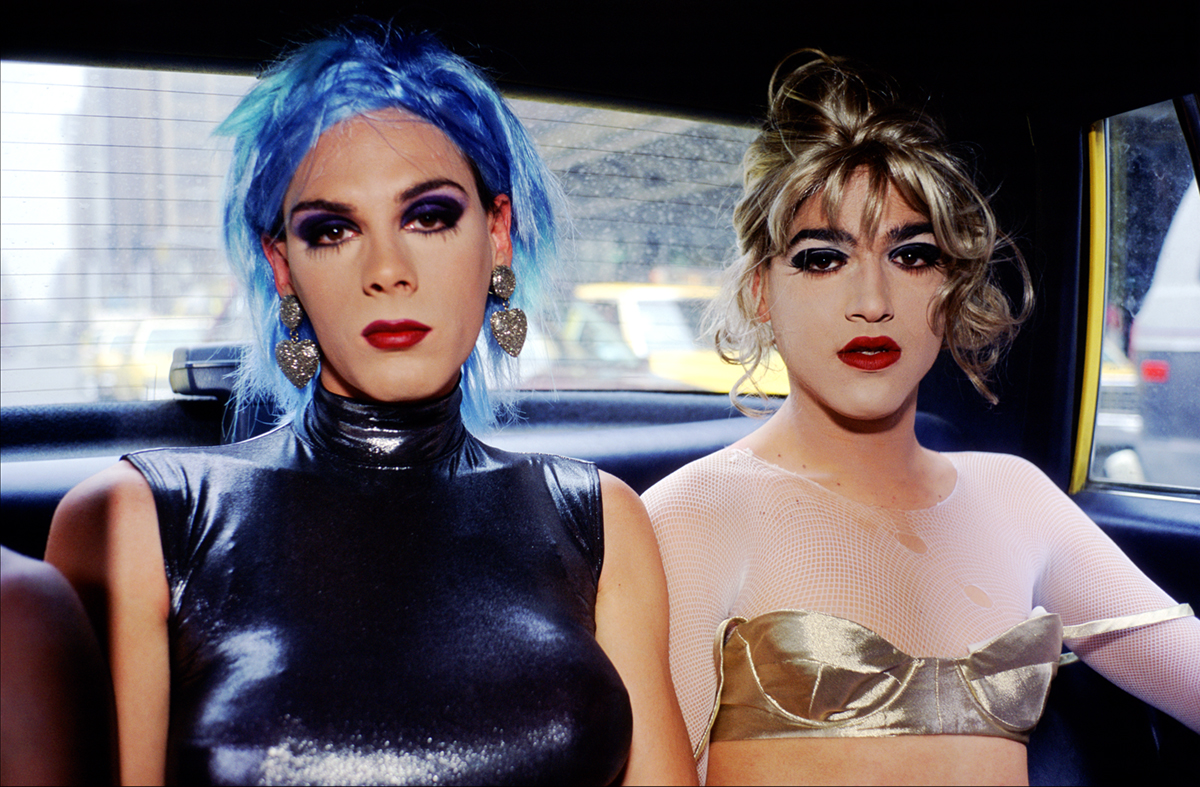 Consisting of a coach's jacket, hoodie, three T-Shirts and three skateboards, the collection appropriates work from Nan's magnum opus, The Ballad of Sexual Dependency. "It's the diary I let people read," is how the photographer first described the work, comprised of almost 700 snapshot-like portraits that chronicle her struggles for intimacy and understanding among friends and lovers. For spring 2018, skaters can ride Nan in dominatrix drag, and hypebeasts can wear a T-shirt emblazoned with a rhinestone-bejewelled, thong-wearing trans performer called Kim, or two drag queens known as Misty and Jimmy Paulette riding a yellow NYC taxi.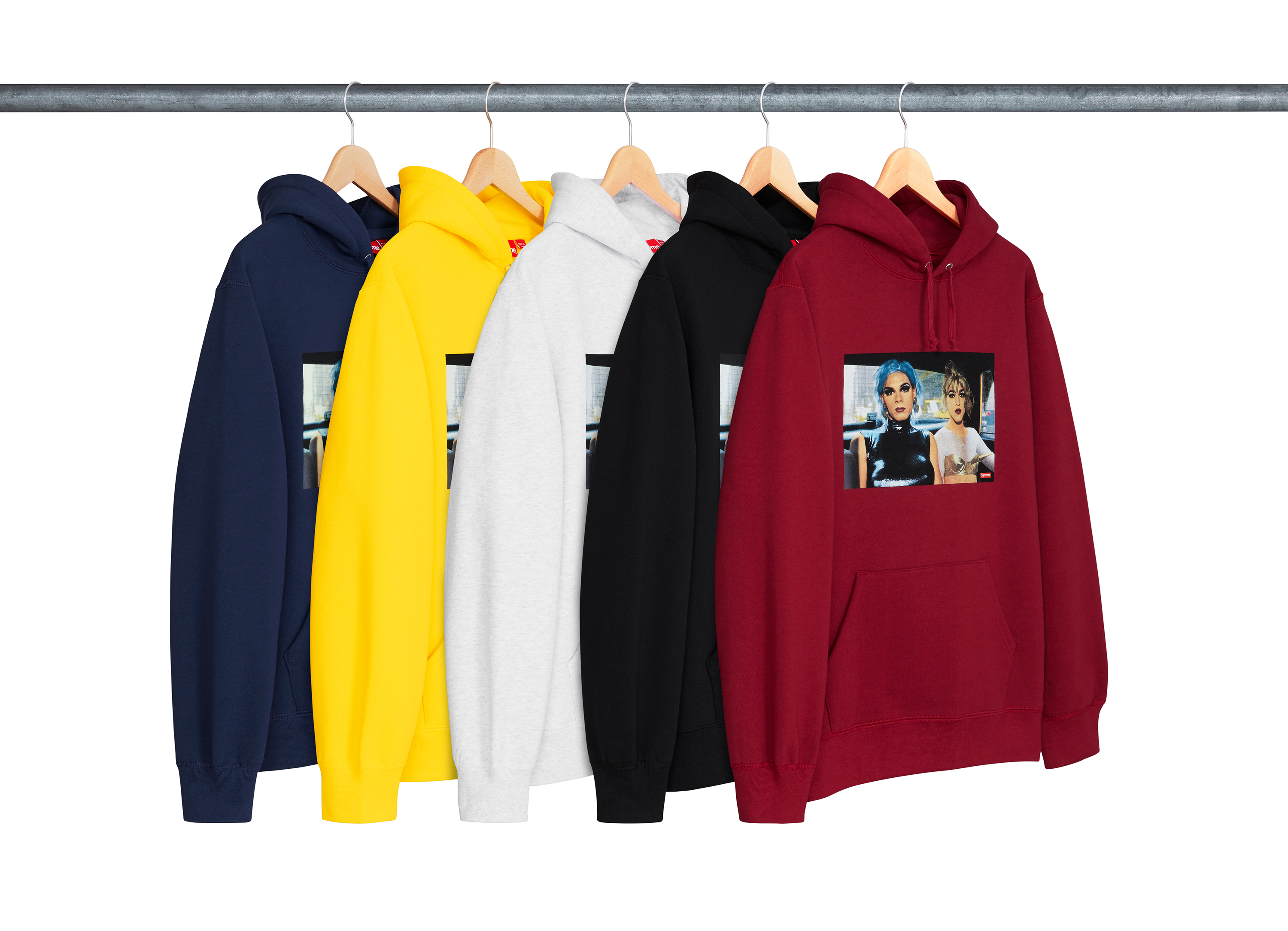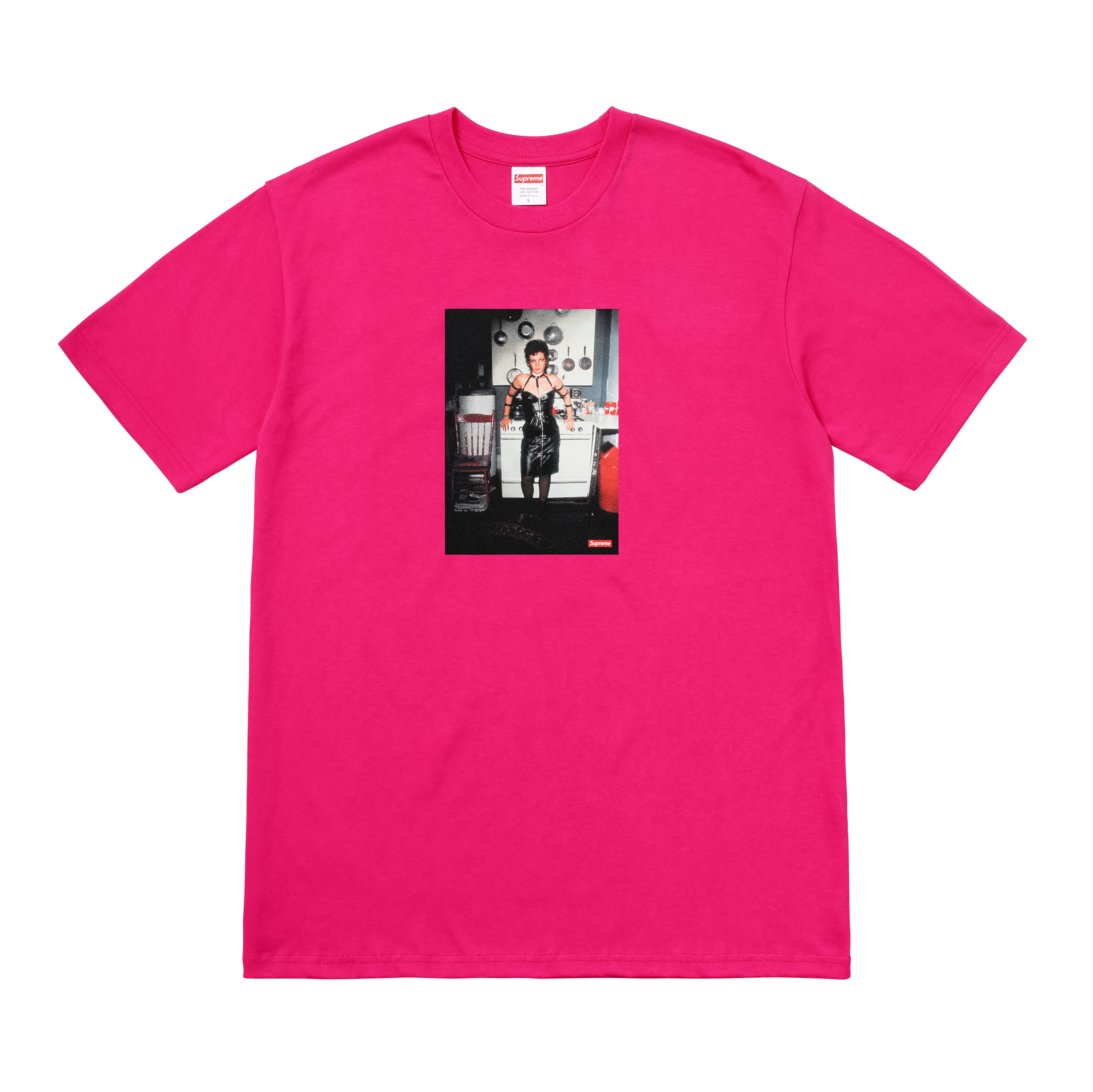 "I developed one fixation after another," Goldin explained in The Other Side. "I photographed my new friends constantly. After years of experiencing and photographing the struggle of the two genders with their codes and definitions and their difficulties in relating to each other, it was liberating to meet people who had crossed these gender boundaries." Yasss queen and SUPREME, let's wear our sex-positive icons on our chest and celebrate the after-dark heroes who helped break down the traditional barriers of sexuality and gender and light the way for today's LGBT communities to follow.
Nan Goldin/Supreme is available to buy from Thursday 29 March.
This article originally appeared on i-D UK.