your timothée chalamet fandom now benefits planned parenthood
These stylish "Chalemet and Chill" t-shirts are only $30, and there's even a crop top version.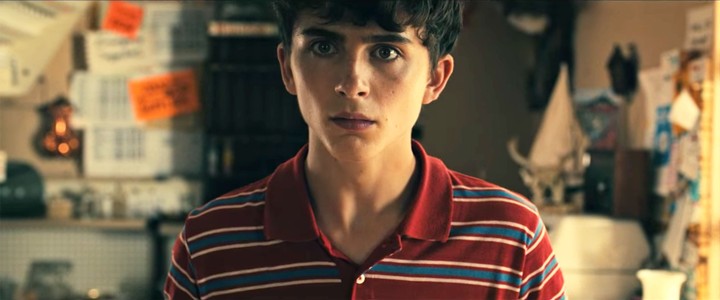 The Timothée Chalamet fandom is real. The 22-year-old heartthrob has been touted as the next Leonardo DiCaprio and has found fans in Frank Ocean, Tyler the Creator, and, well, us. Now there is the perfect way for Timmy diehards to find one another. One fan has blessed us with the perfect summer staple: a T-shirt reading "Chalamet and Chill." It's the exact thing to wear while watching Timothée star in his long list of coming of age roles: from a pretentious bad boy in Lady Bird to the reckless son of the Vice-President in Homeland.
Available in a T-shirt and a crop top version, the pieces are on sale for $30 by a brand called But Obviously. As of Monday morning, the Timothée memorabilia is the only thing available on But Obviously's website, and we wouldn't be surprised if it was created just for Timothée fans. Because the fandom is that real.
"Netflix and Chill is very 2017. We are now in the era of Chalamet," But Obviously told us over email. "Women of all ages need not fret if they don't have a date on a Friday night. Pop in Call Me By Your Name and TREAT YOSELF." The brand says a portion of proceeds from the T-shirts will be donated to Planned Parenthood.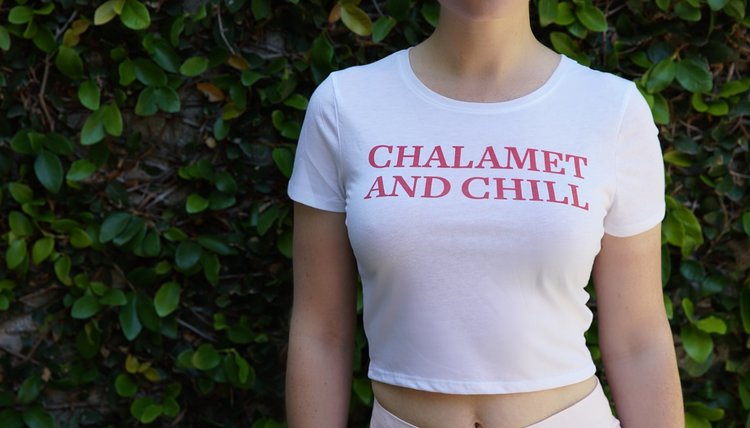 There will be plenty of "Chalamet and Chill" to do in 2018. The in-demand actor is set to star in two films. First up, Hot Summer Nights. The teen drama, set in the 80s, will see Timmy go from being a good kid from the suburbs to the king of a marijuana empire. Then there is the Oscar-buzzed film A Beautiful Boy. The somber role features Timothée as a teenager struggling to get over his meth addiction.
Cop your own "Chalamet and Chill" T-shirt here.