the exhibition pushing for a freer, more diverse definition of beauty
Comprising the work of 23 female-identifying artists, the new exhibition from Curated By GIRLS explores the concept of body positivity and the importance of self-acceptance.
We live in a world obsessed with success, power and perfection. Thanks to the added pressures of social media, we've never been under more scrutiny to look our best. But where does this leave those of us who don't fit the prescribed beauty mould? What will it take for us to be embraced by society? More importantly, how do we learn to accept themselves? Here to tackle these questions is Berlin-based art collective Curated By GIRLS, whose latest exhibition Come As You Are, examines the work of 23 female identifying artists themed around the concept of body positivity.
Come As You is inspired by the powerful documentary Embrace in which Australian journalist and founder of the Body Image Movement, Taryn Brumfitt, meets women around the world and shows how we can learn to fully embrace and love our bodies. The exhibition poses the question: how can we learn to love ourselves just as we are and accept a freer definition of beauty?
"Body positivity concerns every single one of us, rich or poor, black or white," says curator Laetitia Duveau. "We are taught from early age to compete, and if you can't compete you are left behind. And then starts the downward spiral, where you think you are not good enough, you don't look good enough. I want to challenge this. So I decided to curate an exhibition that would give voice to a wide range of artists, with different issues surrounding their body image and different stories about how they deal with or overcame this. The aim was to represent a diversity of women and give them a safe space to express themselves. We all think we are worthless some days. But life is too damn short."
Laetitia already had a few artist in mind for this project, but she also wanted to cast the net a bit wider via an open call. "It was the first time I did this, and it was incredible to receive so many submissions. I am always amazed at how creative the world is."
Ahead of the launch, we take a sneak peek behind the exhibition and hear from some of the artists involved as they share their stories of self acceptance: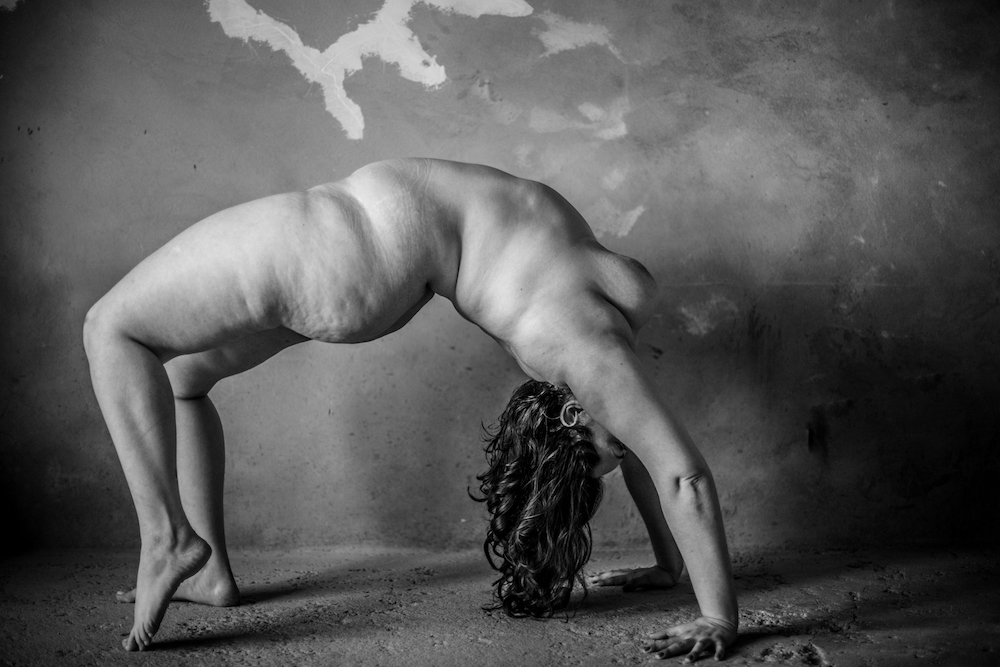 "My work Girls with Curves talks about the woman outside the aesthetic standard imposed by society. The real woman, who carries her experience on her body." -- Camila Fontenele, Brazil.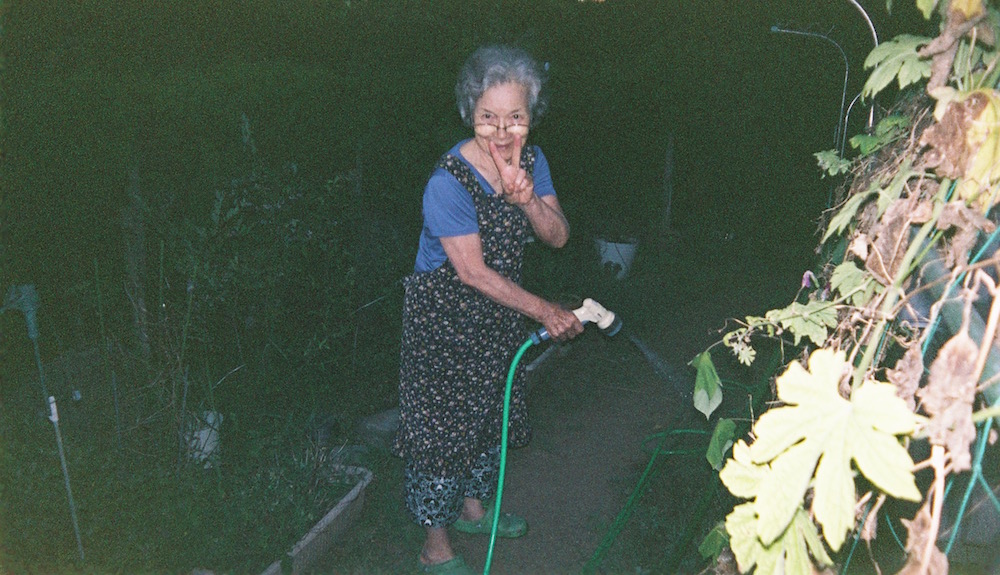 "My grandmother always tells me: "Why am I so old? I wish I was younger." It really reminds me of young girls telling themselves they should be skinnier or cuter. My grandmother has the spirit of young girls. Her grey hair and wrinkles are very beautiful to me." -- Yukari Shinomiya, Tokyo.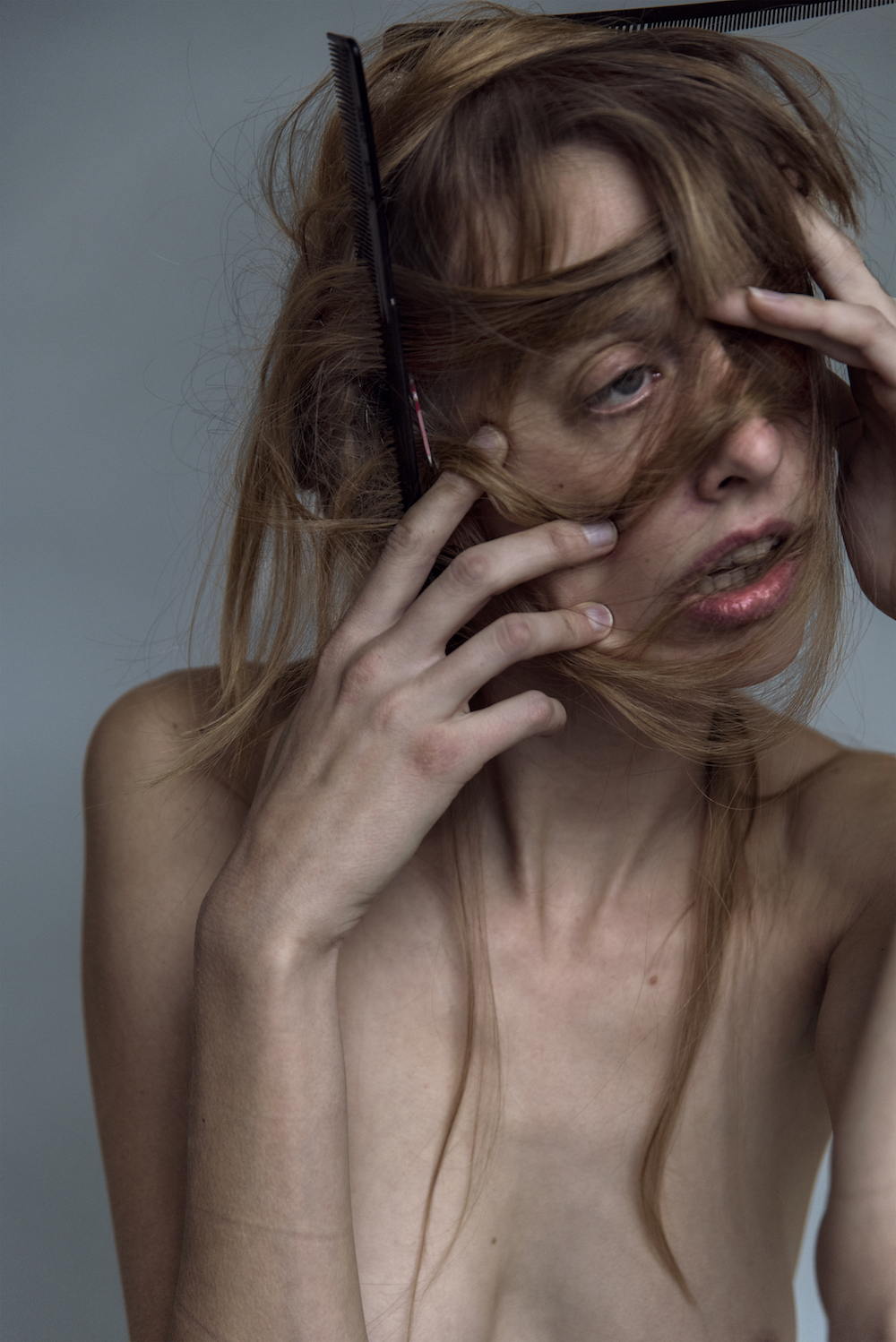 "We live in a world that is increasingly dictated by the personal "brand" we craft online. These worlds are perfected to the extreme and we compare and judge ourselves against a false reality. There is always a new expectation to reach before the mind becomes dissatisfied and fixated on some other "flaw", and the self destructive cycle of obsessive thoughts continues." -- Sarah Wu, Columbus.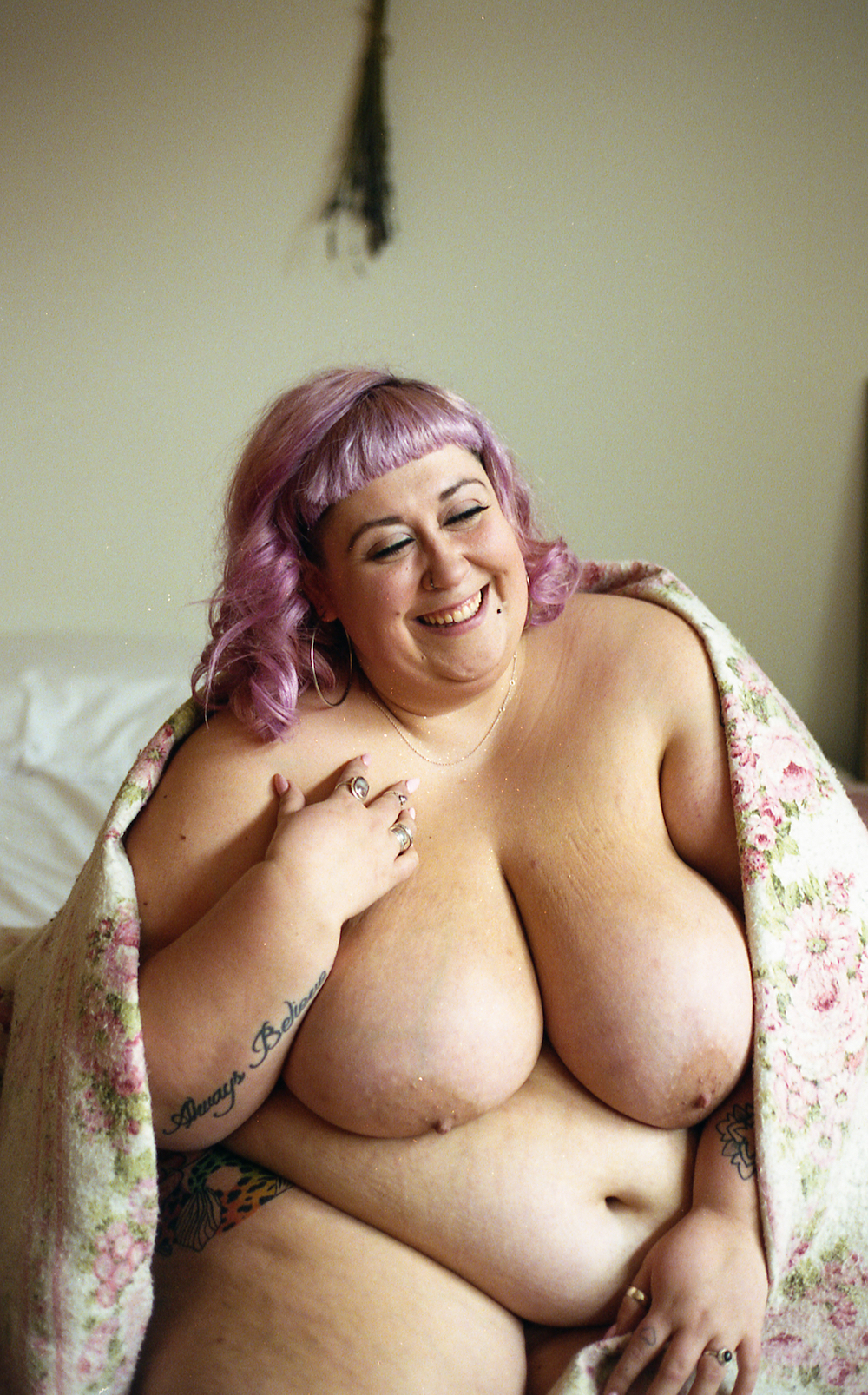 "Through a series of interviews and portraits, women open up on their realities and talk about topics like gender, motherhood, abuse, mental health, abortion, rape, menstruation, body hair and much more. Depicting who they really are in the most personal and natural way possible. These women are on a journey of self-discovery." -- The Womanhood Project, Montreal.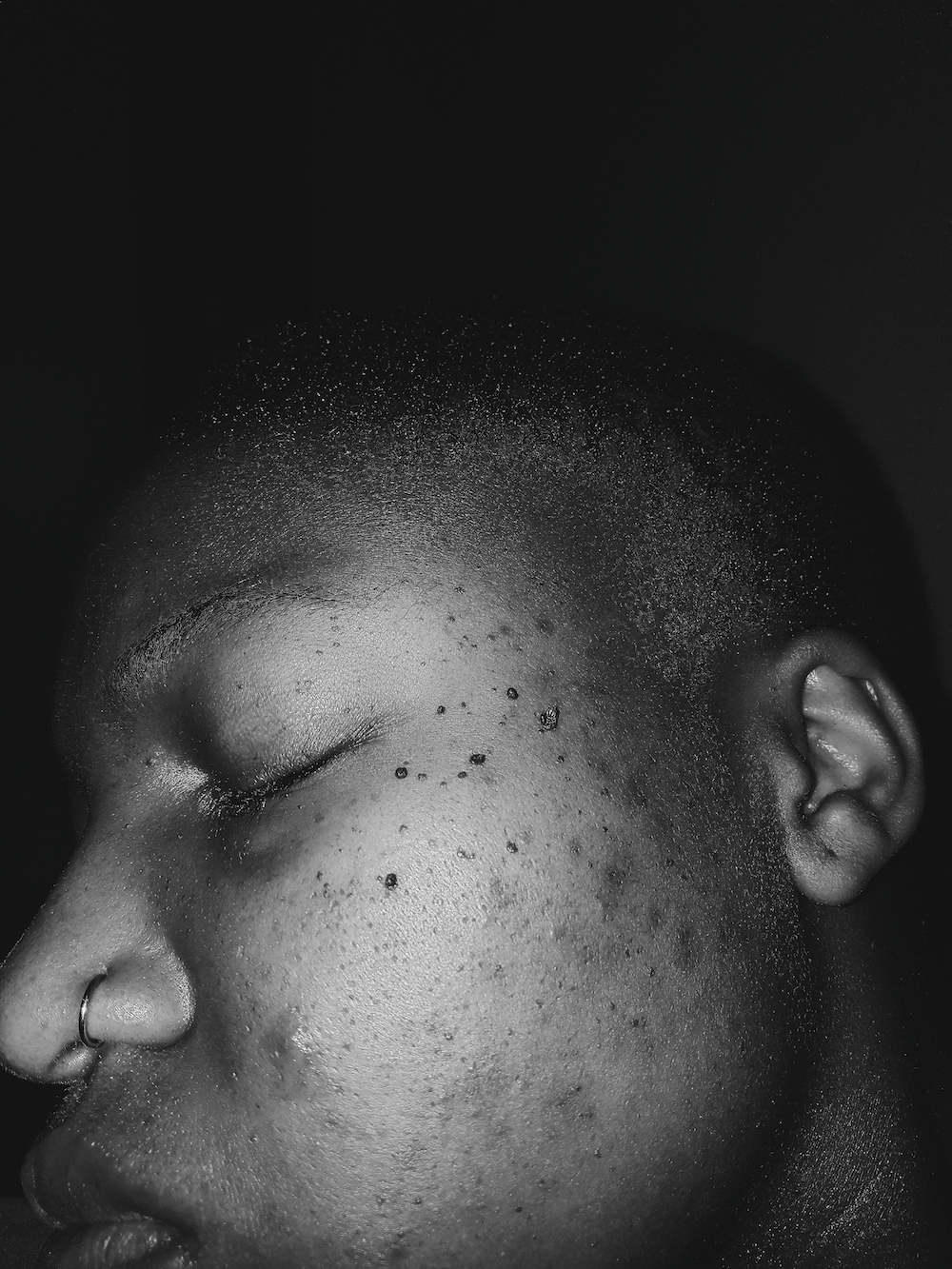 "Loving myself as a woman was part of my journey in accepting my queerness. How do I break from the shackles of femininity and obedience whilst celebrating aspects of myself that make me different?" -- Ashanti Maluleke, South Africa.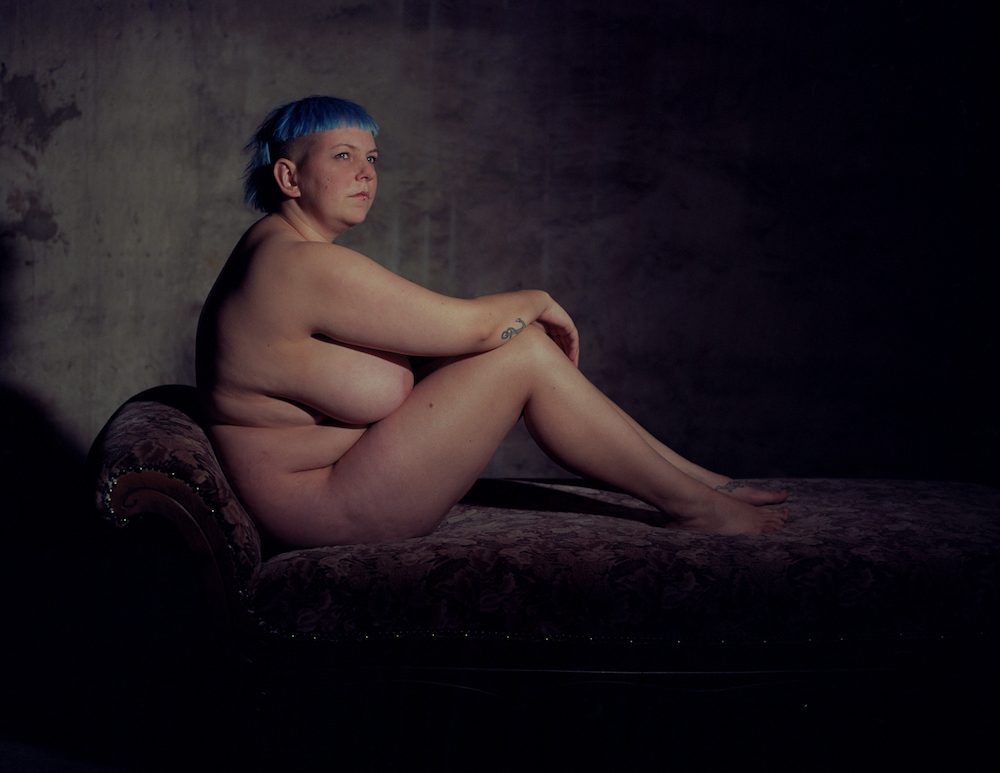 "Women get depicted in many objectifying ways. In my work I have challenged the generic body type and objectification of female nudes in photography. These nudes express individuality, personality, power, sensitivity and every uniquely beautiful bodily feature."-- Camilla Storgaard, Berlin.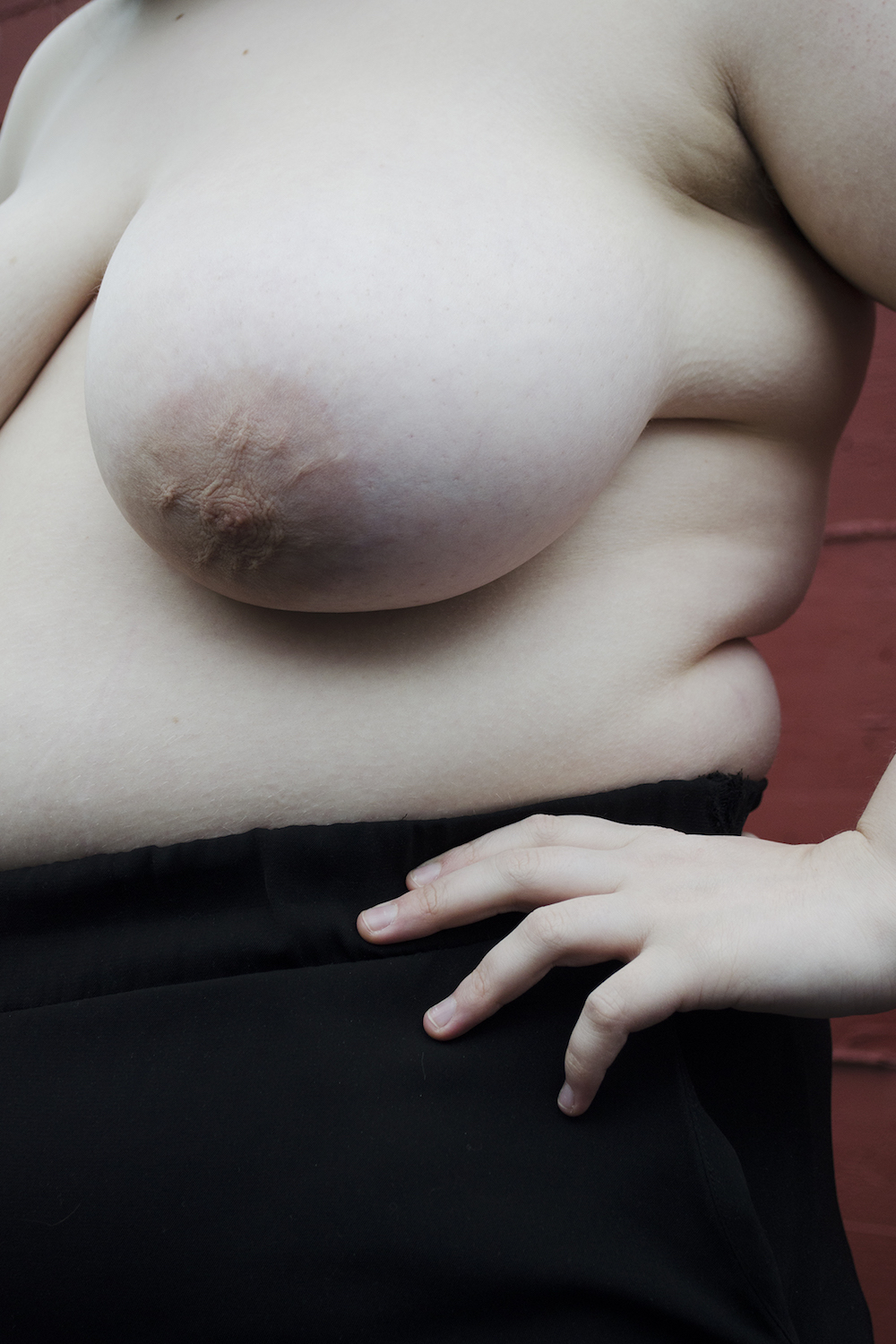 "Wet is series of portraits investigating contemporary ideas of feminism. Participants in the project were asked to describe what feminism means to them. In replacing the term feminism with water as metaphor, feminism's fundamental necessity, vital nature and significant diversity becomes evident." -- Greta Maria Ásgeirsdóttir, Sweden.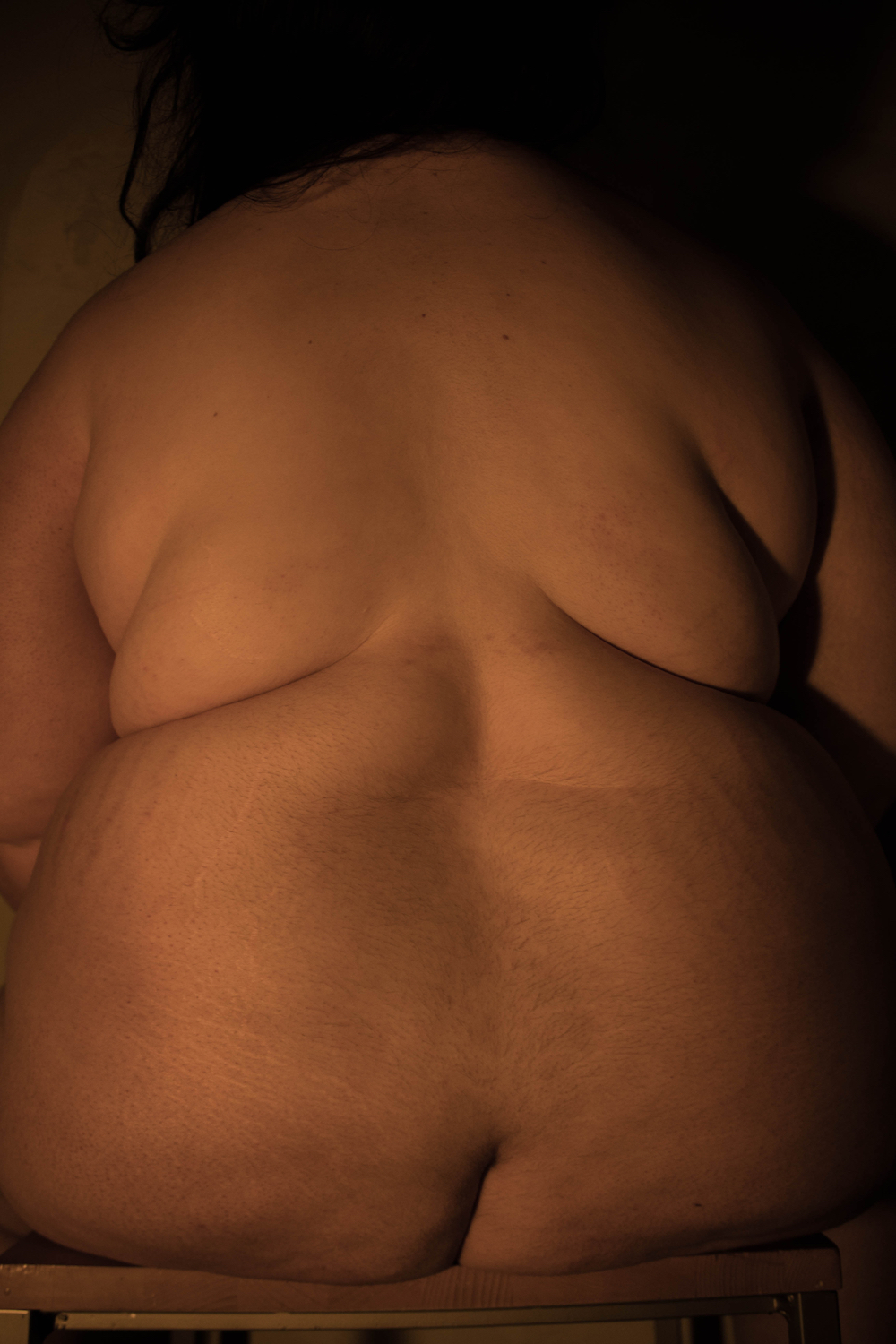 "In Iman Assaber's portraits of me I felt powerful, seductive and a little wild. For the first time I have had the experience of feeling comfortable about my naked self, and later, when Iman showed me the pics, I even realised the beauty within myself." -- Federica, Morocco/Italy.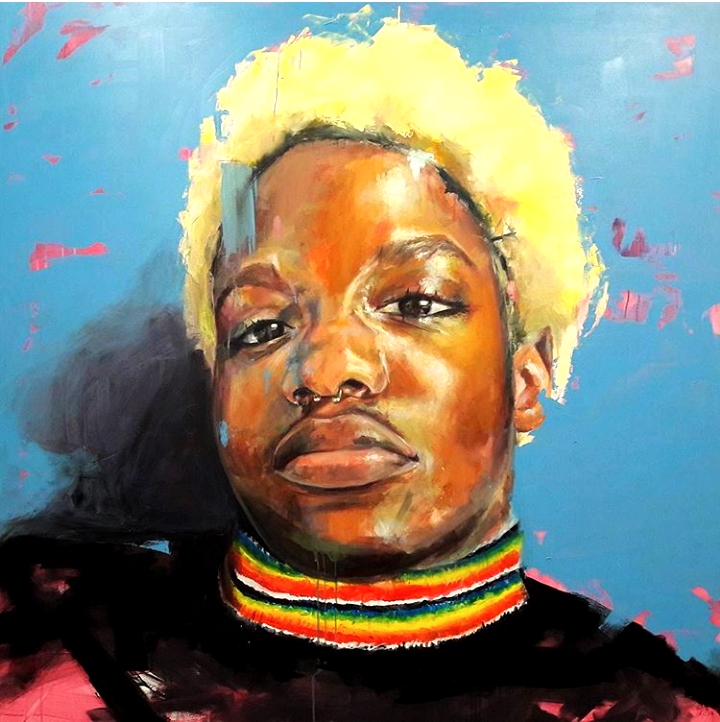 "I like to represent the diversity of bodies and beauty. Especially bodies that we don't see everyday in the media. Here is a portrait of Aaron. She is a young model; she is a black trans-femme, with a disability, and she is fighting for more diversity in the fashion industry." -- Marie Charlotte Nouza, France.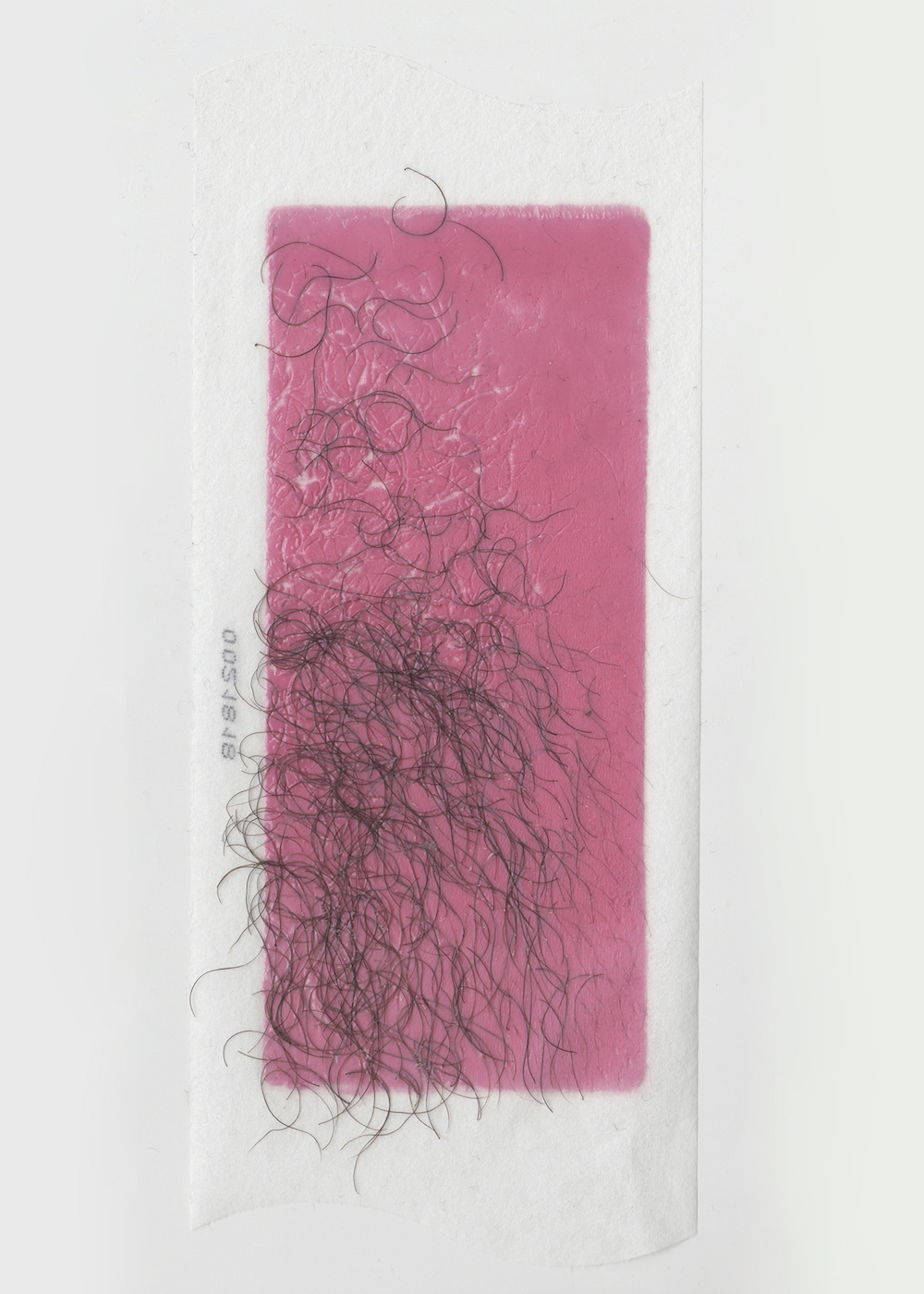 "I realised that working on personal projects helped me feel more comfortable with myself. I thought my body was abnormal and I never felt comfortable with it, to the point where I became disgusted with my body hair. Society hasn't previously done well with this topic, but in the last few years the body positivity movement emerged and showed me that I am not the only woman with body hair. I want to emphasise that there's a lot of diversity, and nobody should feel bad because they don't match the standards." -- Pia Henkel, Dortmund, Germany.
Get i-D straight into your inbox by signing up for our newsletter!
This article originally appeared on i-D UK.