is this the first glimpse of rihanna's lingerie line?
Rih's cryptic new Instagram post is teasing... something.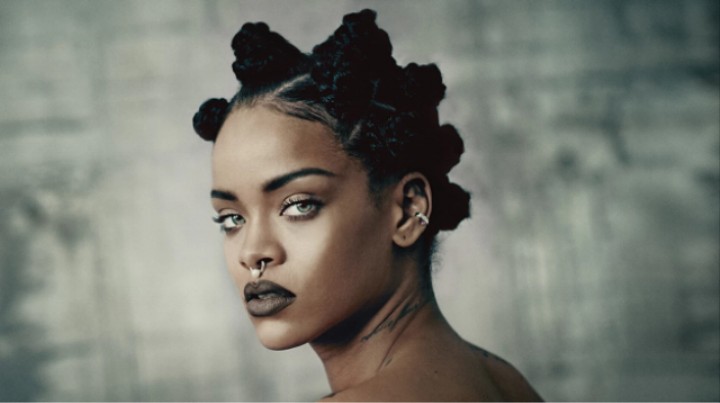 We've barely recovered from Rihanna's hypnotizing, R-rated, Oscar-deserving Instagram ads for Fenty Body Lava, and already the Badgal is planning another assault on our wallets. Yesterday Rihanna caused a Navy meltdown by posting a cryptic Instagram photo of two television sets, along with a caption hinting at a new release of... well, it could be almost anything: "Didn't they tells you?" Clearly Rih has finished blowing our minds with her epic Coachella fashion moments and is getting back down to business.
Many are speculating Rihanna's about to drop a new album, or at least a new single/video/collab. Others are guessing it's the first glimpse of her upcoming lingerie line. The screens in the Instagram photo appear to be broadcasting something suspiciously boob or butt-shaped, while some commenters are pointing out what looks like a peach-color bra cup. A source originally told WWD in March that Rihanna was working on a lingerie line for fast-fashion firm TechStyle, and these aren't going to be pieces for hiding under clothes. Rihanna's select few fashion rules include only wearing a bra when she's not wearing a shirt. Queen of not being greedy!
It's impossible to follow Rihanna's Instagram more closely than we do already, so hopefully we'll get a less cryptic update soon about what ever it is she's planning. In the meantime, probably start saving your coins.