kris van assche replaces haider ackermann as artistic director at berluti
The LVMH shake-up takes an unexpected twist.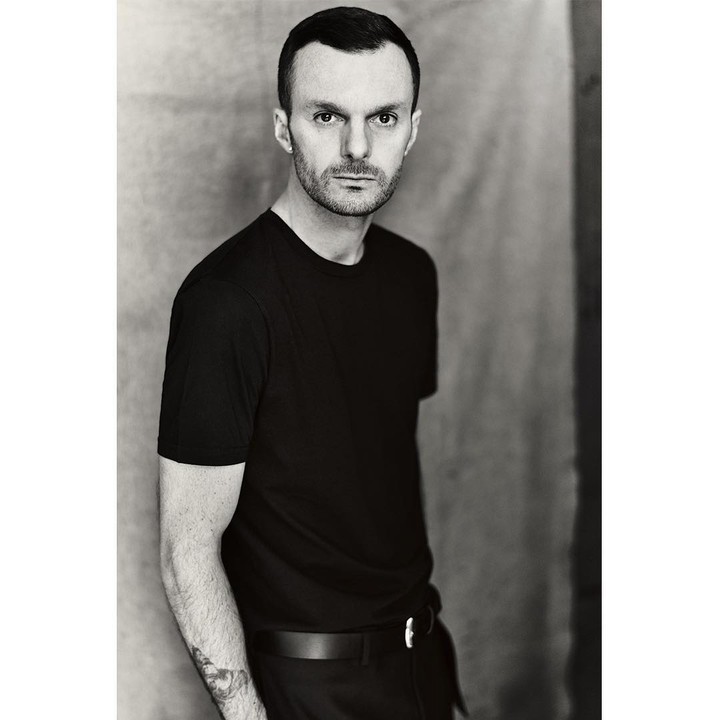 Image via Instagram
As artistic directors battle against one another for the throne at their preferred house, we've begun to expect the unexpected. Few things shock the jaded journalist who has spent much of 2018 writing "x" leaves "y" house newspieces. That said, the announcement that Haider Ackermann would be leaving Berluti after just three seasons did surprise. Most of us still have the image ofTimothée Chalamet in his all-white Berluti tuxedo at this year's Oscars in our minds, or are continuing to daydream about the millennial pink runway that housed the butter-soft, languid luxury of his autumn/winter 18 men's collection. Today, we wake up to a new dawn with Kris Van Assche set to takeover at the Paris-based house.
As Kris Van Assche waved an emotional farewell to Dior Homme last month -- after more than a decade as creative director, and a further four years before that working with Hedi Slimane -- it was expected that that the quiet Belgian would take up a new assignment within the LVMH Group. But where? After Kim Jones replaced him at Dior Homme, Hedi Slimane moved into Céline and Virgil Abloh to Louis Vuitton, there weren't any obvious LVMH-owned homes for Van Assche. So, Antoine Arnault, CEO of Berlutti, created room. "I am delighted to welcome Kris Van Assche to Berluti," Arnault explained in a statement. "I have known him for several years, have always admired his work at Dior Homme and I am looking forward to working with him."
"I have always wanted to build bridges between the savoir-faire, the heritage of a house and my clear-cut contemporary vision," Van Assche explained in an Instagram post. "Antoine Arnault spoke to me of his ambitions for Berluti and it is with great pleasure that I accept this new challenge which fits perfectly with my own will and vision. I would also like to thank Mr Bernard Arnault for his renewed confidence."
With Van Assche set to present his first collection during Paris Men's Fashion Week in January 2019, we have plenty of time to speculate what it will look like. Will he continue the French-Colombian designer's binary blurring (with shows populated with both male and female models) soft power sartorial revolution of luxurious daywear or look to merge the house's 120-year-old archive with his own deep rooted nostalgia for 90s clubbing as sportswear meets tailoring? Our money is a fresh take on the latter.