charli xcx and cardi b have recorded the 2018 'lady marmalade'
The song will be the sequel to 'Boys.'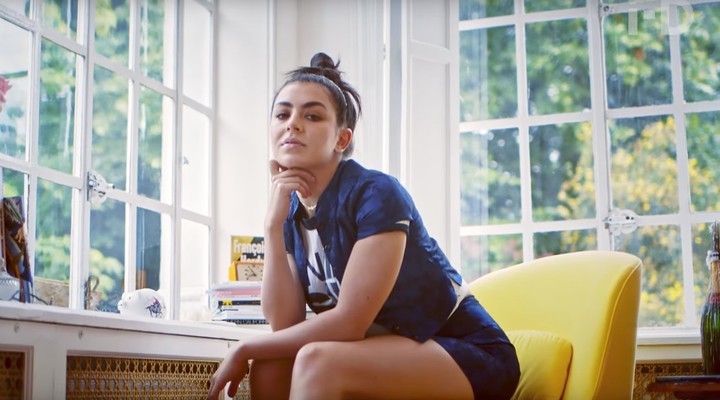 Screenshot via YouTube
Charli XCX's Pop 2 elevated the concept of collaborating in pop music to a new level. The experimental, trend-setting mixtape featured queer and feminist icons like Mykki Blanco, Kim Petras, and Cupcakke on distorted, techno-leaning tracks. And lets not forget when she paid a radically soft, all-inclusive ode to boys with the banger titled, well, "Boys." Six months later and Charlie is back at it. The singer has teased a pop trifecta called "Girls" that will include Cardi B, Rita Ora, and Bebe Rexha. Hear that? It's the collective squeals of joy from gay men around the world. We immediately get "Lady Marmalade 2.0" vibes from the lineup.
The moment is sure to be seminal because, sadly, it's rare to see female equals in music work together, perhaps because they can rarely do so without getting pitted against each other. The most recent example of this is the slew of gossip about a "feud" cropping up around Cardi B and Nicki Minaj after their "Motorsport" collab, to the point that a feud was created because of the incessant questions. It was almost like a case of "pop self-manifestation."
Charli XCX on the other hand has been all about dishing out empowering female positivity. She has a long list of feminist collabs, including Tinashe, Tove Lo, and Sophie (just to name a few). She also showed love to Dua Lipa during a recent performance and provided some background vocals. Now this is what we call solidarity. There's sure be to nothing but good vibes and hair-flipping in "Girls," proving to the world that yes, female pop stars can get along.
In case you need a refresher — or something to hold you over — watch the pink-filled predecessor to "Girls" below:
Tagged: