JW Anderson, Miu Miu, Louis Vuitton autumn/winter 18. Photography Mitchell Sams.
meet this season's breakout star with two identical beauty marks
Starting at JW Anderson and finishing with Louis Vuitton, Giselle Norman smashed her first season.
JW Anderson, Miu Miu, Louis Vuitton autumn/winter 18. Photography Mitchell Sams.
Giselle Norman has not one, but two beauty marks, and they're each exactly 4.5cm from the middle of her nose. She also has a stellar modelling career ahead of her, after landing show after show during her very first fashion month. It all began with opening for JW Anderson, and from there she went on to take Paris by storm, walking for the likes of Dior, Miu Miu, Valentino and finishing on Louis Vuitton We caught up with the newcomer to ask her 11 pressing questions, including what her weirdest habit is.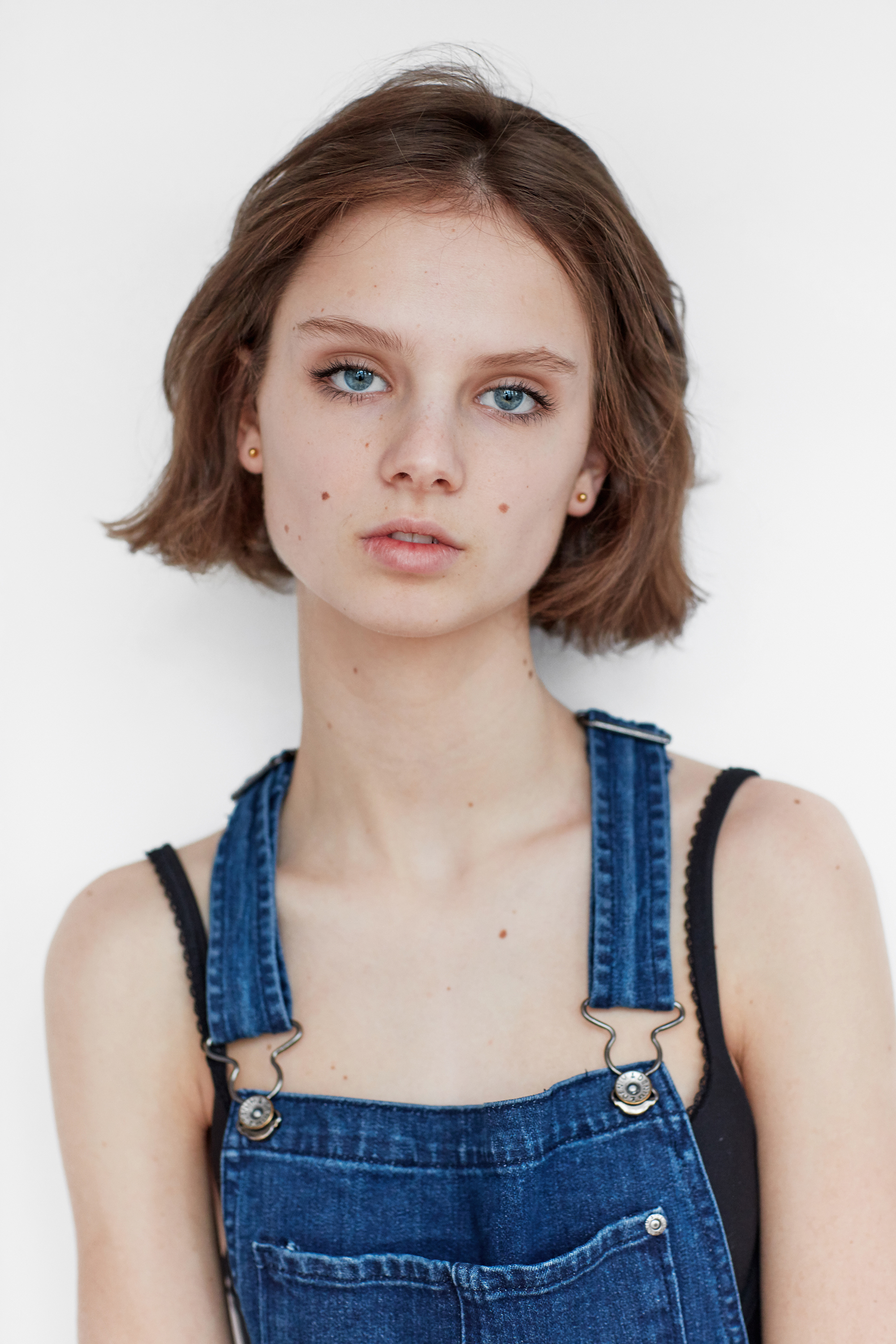 Hi Giselle, let's start with your age.
I'm 17, only 10 months left until the big 18! Lots still to plan, but we're definitely thinking 60s theme -- any excuse to wear a flared leg and a tassel top.
Where are you from?
Petworth, West Sussex. It's a really cute little village out in the countryside. Have you ever seen The Holiday? Think Kate Winslet's little village, only with less Jude Laws around...
How did you get your modelling break?
I was spotted on the Kings Road by an agent from Storm Management when I was 14. My friends and I needed the bathroom, but a restaurant we asked wouldn't let us use theirs. We were bursting, so crawled through, used the bathroom, and it was when I was crawling back on the way out that I was picked off the ground by an agent at Storm and asked if I'd ever thought of modelling.
We love your matching beauty spots -- have you always felt lucky to have those?
I used be really self-conscious when I was younger, but I've learnt to love them. Fun fact of the day: they're both 4.5 cm from the middle of my nose.
What's been your favourite show to walk so far?
Every show was incredible but my first show ever, opening JW Anderson in London this year will always be super special. I'll never forget how I felt that day.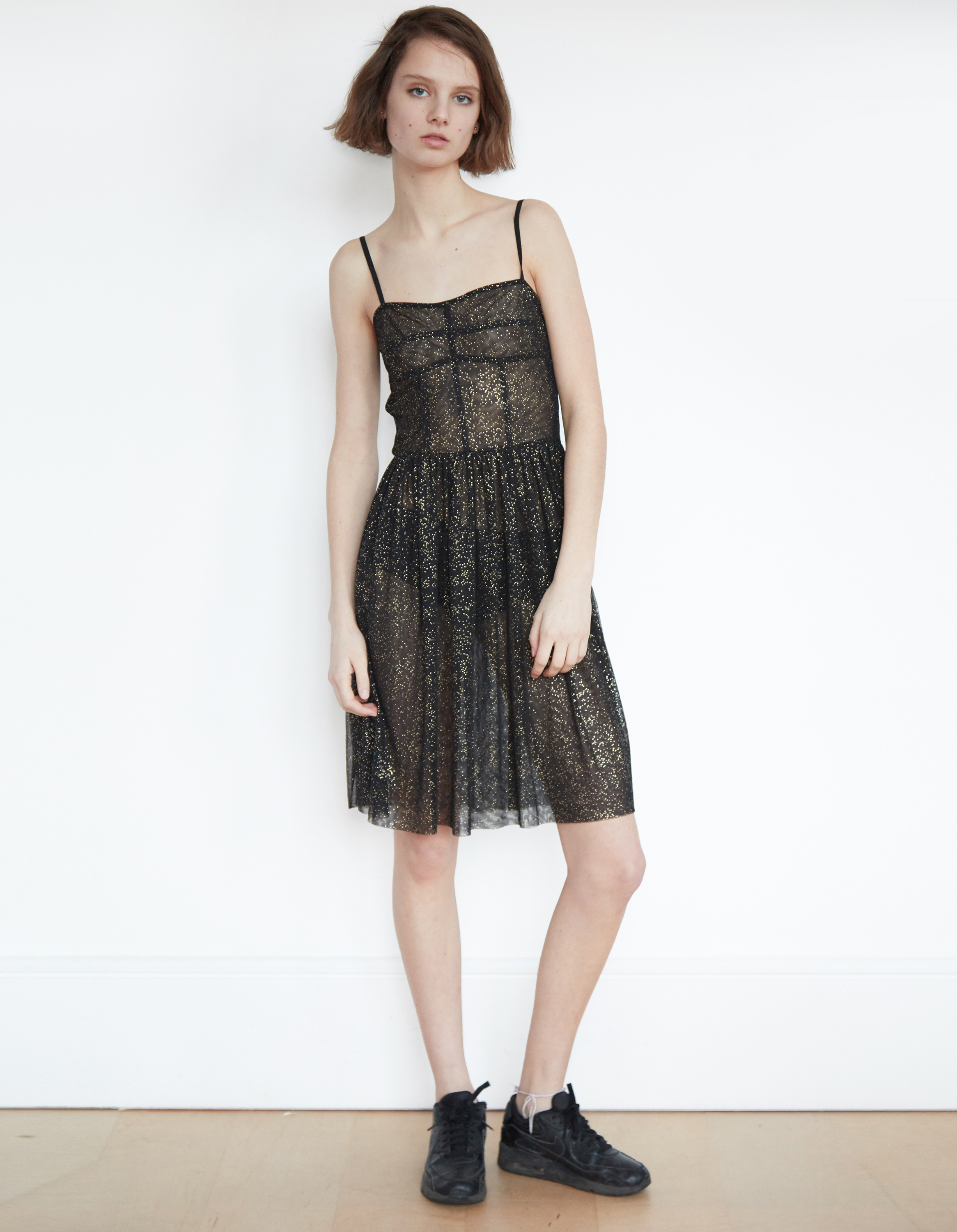 What's your favourite city to explore and why?
New York is my favourite city -- I went there with my mum for my 13th birthday. It's buzzing 24 hours and everyone's loud, crazy and outgoing, which I love.
How do you stay chill in the frantic fashion environment?
I am a very calm person, so I don't get stressed a lot of the time. There can be quite a lot of hanging about before shoots and shows but I enjoy talking to everyone. I love getting to know all the different people on set and backstage. I game, eat food and look at memes. I'm a natural daydreamer, so luckily time flies past.
What are you reading currently?
I'll Give You the Sun by Jandy Nelson. A friend recommended this book to me, and I would definitely pass on the recommendation. It's a story filled with love, passion, change and family. It's probably the only time that I've been called a bookworm. I don't read.
Last Netflix binge?
The Sinner. My sister Saskia and I watched the whole thing in 48 hours, totally obsessed.
Who do you look up to and why?
I lost my godfather Alan to a brain tumour and we were very close. I have many people who inspire me, but the Macmillan nurses were just amazing in their support to him and all of us. They get my vote.
What's your weirdest habit?
Hate to admit this as it's a little embarrassing but here it goes, I sleep with my eyes half-open! My family laugh about it but my friends think it's really freaky.