naomi campbell and kate moss help kim jones leave louis vuitton in style
A true "I was there" fashion moment.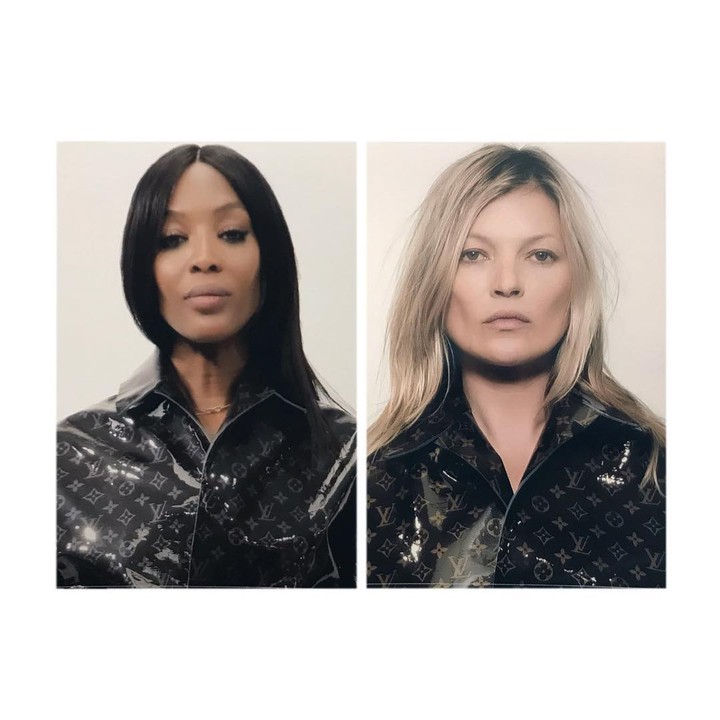 Image via Instagram
Goodbyes are always hard but having your friends by your side makes them hurt less. So, Kim Jones called on two beautiful BFFs in Naomi Campbell and Kate Moss to join him in his "peace and love" epic farewell to the house of Louis Vuitton. In the seven years since his appointment, the Hammersmith-born, Paris-based CSM-graduated talent has reinvented and repositioned the luxury house's menswear offering as the one-to-watch. As soon the announcement about his departure was made at 1am on the first day of Paris, it was clear that the autumn/winter 18 men's chatter would be dominated by Kim Jones and Louis Vuitton, but his final show was an elevated epic that we'll be talking about for years to come.
"It's about clothes that can change, about fabrics that can travel on the body – and transform," Kim explained backstage after the show. References ran from the Wild West to the Far East as Jones roamed freely and enjoyed one final voyage through the storied archives of the house. As he blended themes and approaches, we were taken to both the American Rodeo and high-performance sports arenas in a single instant before marbled postcard prints took us to Kenya.
"Discovering something new. A constant voyage." He said, and any follower of @mrkimjones will know that travel is close to Jones' heart and any respectable fashion lover will know that travel is the beating pulse of the house BUT it's impossible to read these words back without daydreaming about just how far Jones has taken Louis Vuitton before pondering his next, currently unknown destination. Burberry, Versace… for now it doesn't matter but one thing is certain, wherever Jones goes, he'll help set the fashion agenda.
While his all-terrain, cross-country, luxury sportswear collection reminded us just how movement-defining Kim's designs have become. The monogram-mac clad appearance of two powerhouse supers in recent birthday girl Kate Moss and the forever fierce Naomi Campbell helped Jones finish his time at LV with a beautiful flourish. Now, the rumour-hungry amongst you might see the addition of two womenswear looks as a hint that Jones' next move might see him break free of menswear. Let's wait-and-see and savour this special fashion moment.
This article originally appeared on i-D UK.