timothée chalamet and armie hammer started a 'call me by your name' street mob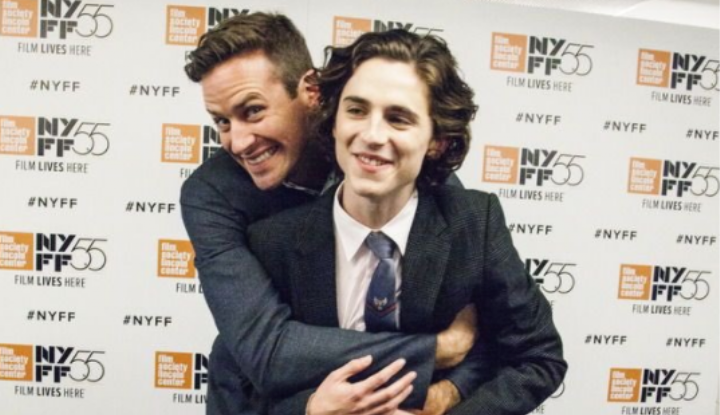 Image via Twitter
With Call Me by Your Name already becoming a darling of awards' season (it's nominated for an Oscar and everything!), the film's stars, Timothée Chalamet and Armie Hammer, have a lot to celebrate. And celebrating they are.
In a very on-brand move the duo returned to Crema, Italy, where CMBYN was originally filmed, and delighted fans with an impromptu dance party. Think Bowie and Jagger, but updated for 2018. Timothée and Armie were in town for a special screening of their film, which, despite its huge success, looked a little empty judging from this tweet:
Luckily things picked up later, when Armie and Timothée teamed up for a midnight dance party in the town square. Armie encouraged people to bring speakers and booze and so, predictably, it became a wild street party. Luckily, we can enjoy it vicariously through these videos:
Okay, so when do invites go out for the next one?