Photography courtesy of Creatures of the Wind
creatures of the wind took a flower-filled psychedelic journey for spring/summer 18
With models dressed in hand-painted vintage leather.
|
09 September 2017, 7:39pm
Photography courtesy of Creatures of the Wind
"Further" was the name of the school bus Ken Kesey bought in 1964, painted with psychedelic swirls, and drove across the country with his Merry Pranksters. It is also the name of Creatures of the Wind's spring/summer 18 collection, which had subtle affinities with Kesey's proto-hippies: there were leather belted tunics and dresses hand-painted in wild combinations of primary colors; repurposed vintage fabrics; and one shearling coat embroidered with marijuana leaves. Many looks — including light organza and crinkled viscose dresses — were styled with sturdy leather boots worthy of legendary joint-rolling Further driver Neal Cassady (an inspiration for On the Road).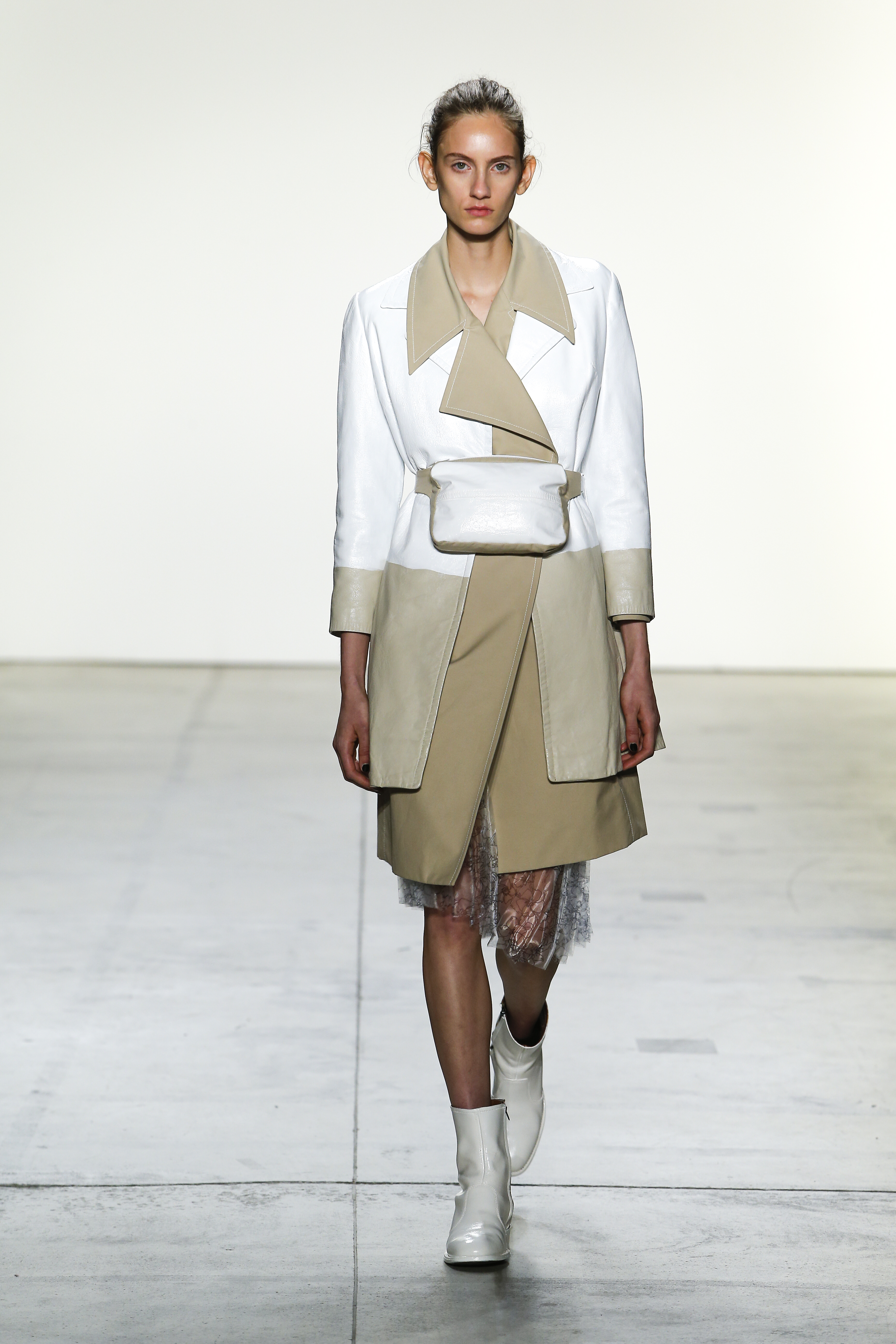 While the pieces may have had American literary heritage, there was nothing literal about them. Shane Gabier and Chris Peters seemed more interested in the DIY creativity of the Pranksters than in recreating their worn-in threads. "It was about getting our hands back on things," Shane said backstage.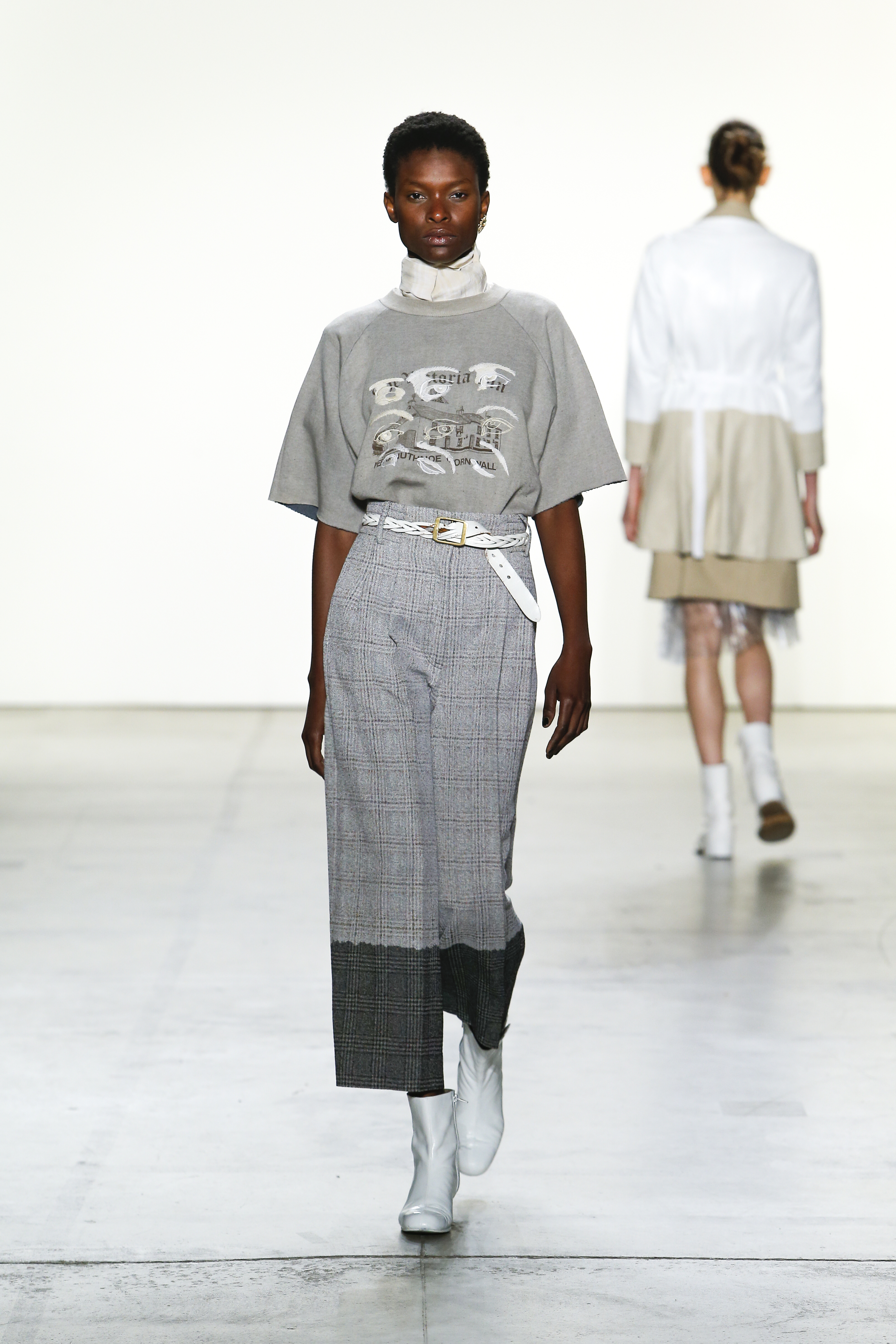 "A lot of our initial collection references were based in paintings," Shane explained, particularly Dutch Old Masters. A colorful Tyvek jacket, for example, had a scrunched texture that echoed the cracking of an old canvas. The designers also hand-painted vintage leather trench coats so that they looked dip-dyed, and sprinkled leather pants and tunics with sparkling flowers made from Swarovski crystal dust.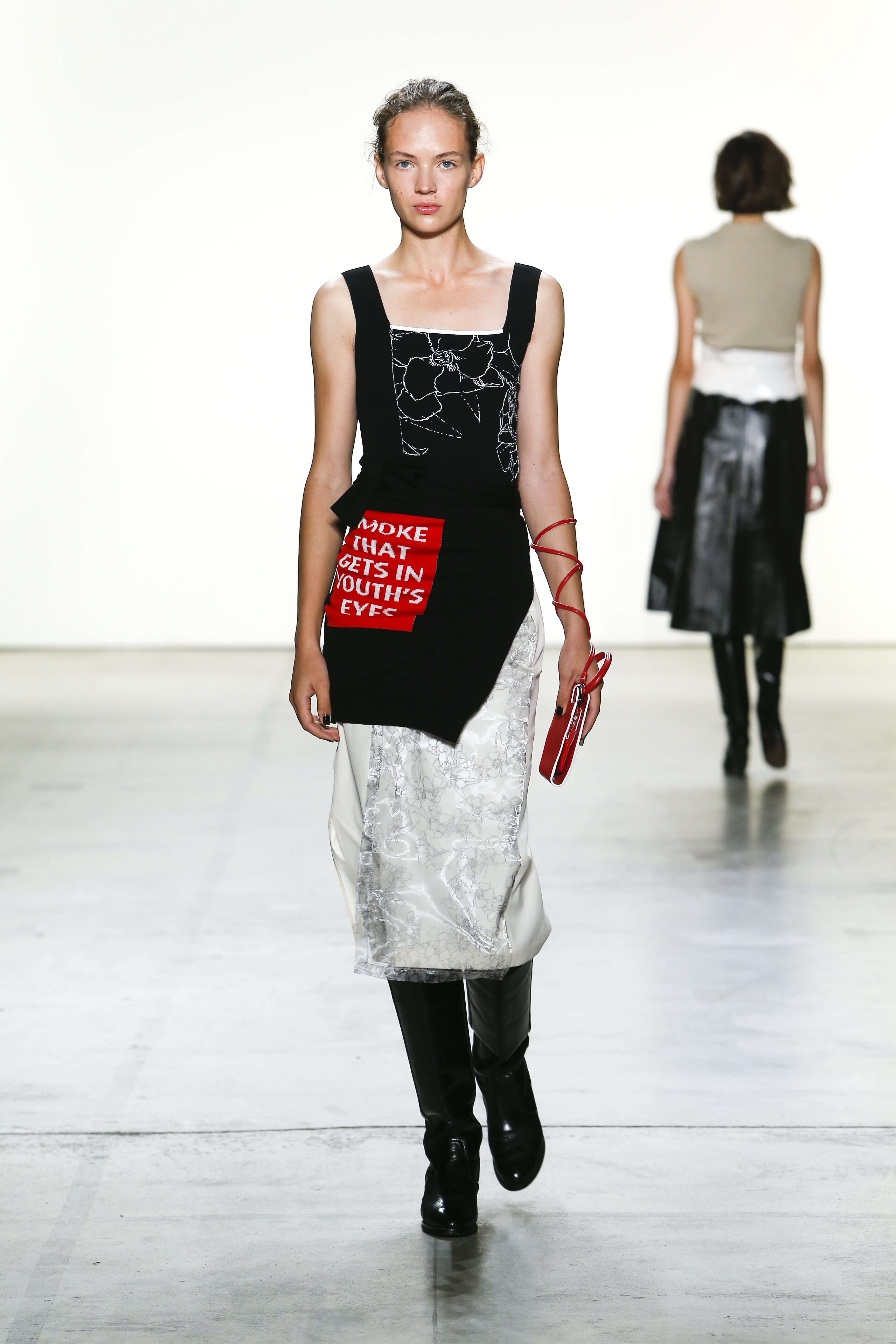 It's not the first time Creatures has repurposed pre-existing fabrics. For resort 2017, the designers used deadstock military parkas, and they incorporated vintage fur into their fall collection. Making use of the unexpected is part of their eclectic approach. "It's a lot more fun, it's instinctual, it's reactive," said Shane. "I feel like we spend so much time thinking about how to create this idea of age or patina, but why not just use these things that already have that?"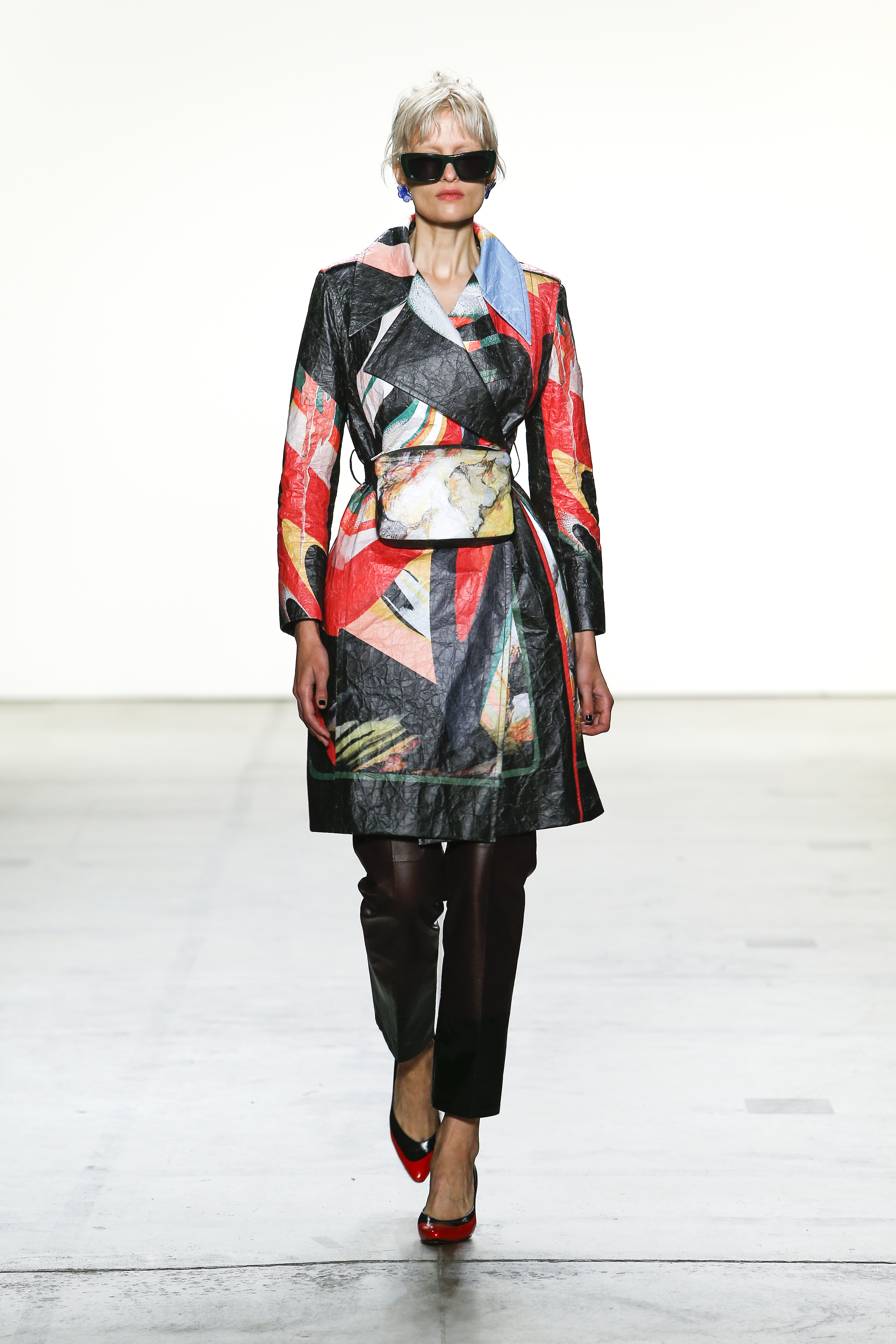 The designers have also made an ethical decision to produce less and reuse more, he added. "We don't want to be making too much stuff. It needs to be less, it needs to be thoughtful." And what could be more countercultural to contemporary fashion than recycling and reusing rather than producing? "We make everything here [in New York], we know where our fabrics come from, those are things we've always been thinking about," said Shane, "But this season it was about taking that further."