michael jackson's instagram teases mysterious new project, 'scream'
Fans think it could be another posthumous album.
|
05 September 2017, 7:44pm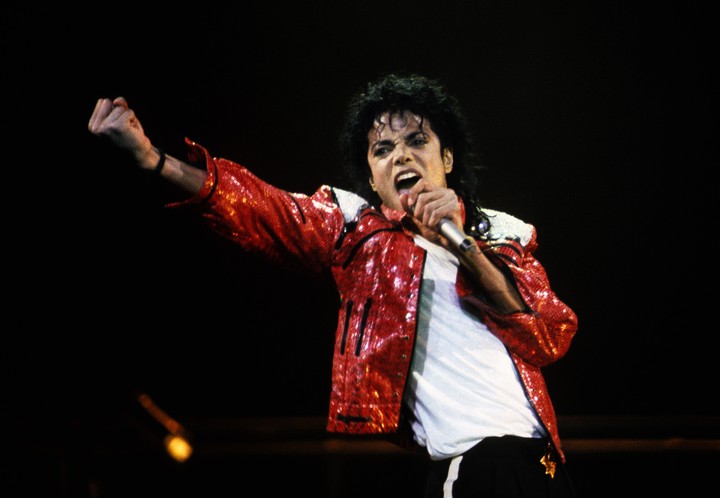 Kevin Mazur via Getty Images.
Eight years after his death, the King of Pop still reigns supreme. Literally, in the case of hypebeasts' favorite brand — Supreme's recent Michael Jackson capsule collection sold out within minutes. MJ has also been given tributes by Spike Lee, Kenny Ortega, and Super Bowl Beyoncé. Yesterday was a particularly exciting day for posthumous drops: Jackson's zombie masterpiece music video for "Thriller" enjoyed a Venice Film Festival premiere ahead of its 3D return to screens, while the late pop legend's official Twitter and Instagram accounts announced an equally spooky, more mysterious new project.
Details are scant: it's called Scream, it comes with Halloween-themed animation, and it's out September 29. MJ also had a Janet Jackson duet called "Scream" on his 1995 studio album, HIStory: Past, Present and Future, Book I. In an interview with Variety at the "Thriller" premiere, Jackson's estate co-executor John Branca said that "two more announcements are coming up in the next couple of weeks," but declined to confirm that Scream is an album. Germany, according to posters that Twitter users have spotted, seems pretty convinced that it is.
"I don't foresee us releasing any more unreleased music for quite some time," Branca teased, adding: "That doesn't mean there won't be interesting [new] record releases in the very near future." In defense of his evasive answers, he cited a Michael Jackson mantra — "The quality goes in before the name goes on" — so it sounds like if the songs are good, we'll hear about it. The perfectionist pop star's posthumous 2014 album, Xscape, was a collection of eight unreleased demos that Pitchfork panned as "strange, underfed, and vaguely horrid." At the same time, it also gave us the Justin Timberlake-featuring summer banger "Love Never Felt So Good," which garnered more loving reviews.