Photography Mitchell Sams
sies marjan recreated the excitement of seeing your first fashion show
Milkshake colors, sneaker mules, Soul II Soul and Britney on the speakers. Sander Lak took us to our happy place for spring/summer 18.
|
11 September 2017, 10:01pm
Photography Mitchell Sams
"We don't really work with inspirations, we work with color," Sander Lak underlined backstage after his mauve, coral, and sea-green spring/summer 18 show. "Once we have all the colors then we know the ingredients," he continued. "We don't have a theme so we can really just dive in and make clothes. I find it really freeing."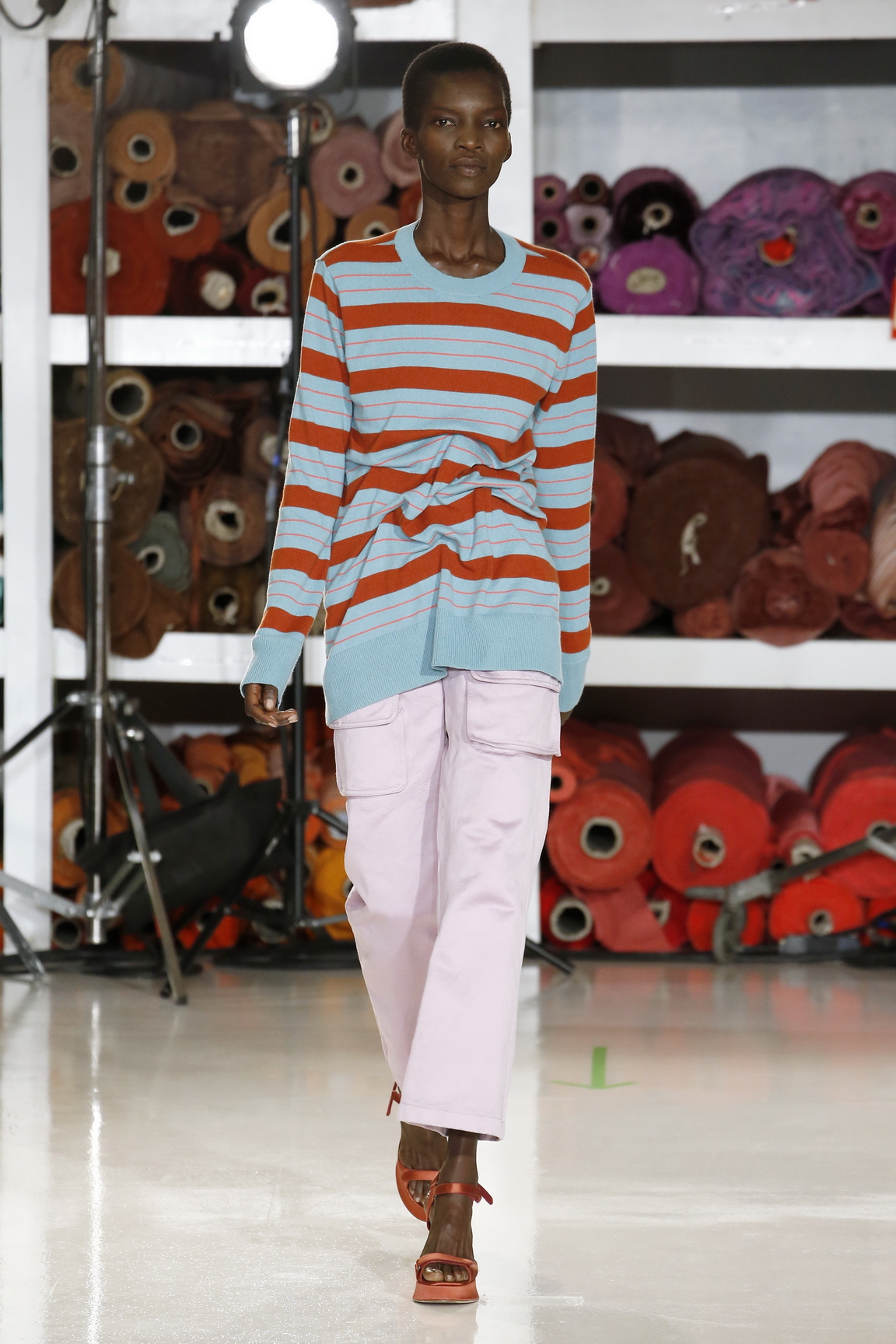 Freeing and also fun. Like, audience tapping their feet to "Freedom" as they watched the show fun. And smiling street-cast models fun (Lak plucked one guy off the street and found a girl on Instagram and they both walked their first-ever shows for him). Even Lak's decision to present the collection in Sies Marjan's headquarters felt fresh: you watched the clothes process through the sewing machines, workstations, and library of photo books where they had been conceived and constructed.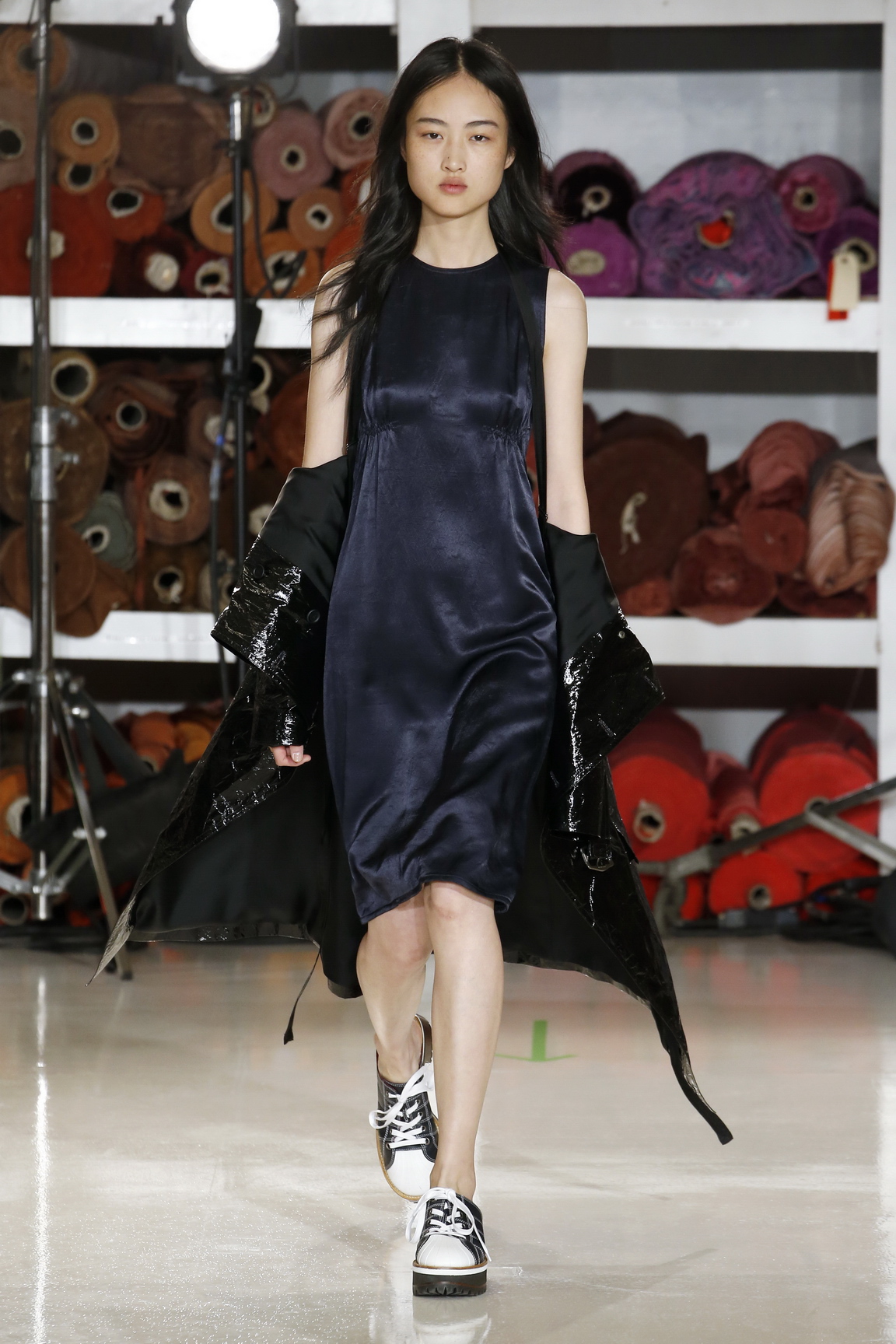 "I was thinking about home and where that really was, and this is my home" said Lak, standing in front of a wall of taupe, neon yellow, tangerine, and fuchsia fabric rolls. He said he hoped it was novel for the audience to see these clothes that had never before traveled outside of their birthplace. He reminisced about the excitement he used to feel when he first watched fashion shows as a kid. Which was his favorite? "Versace!"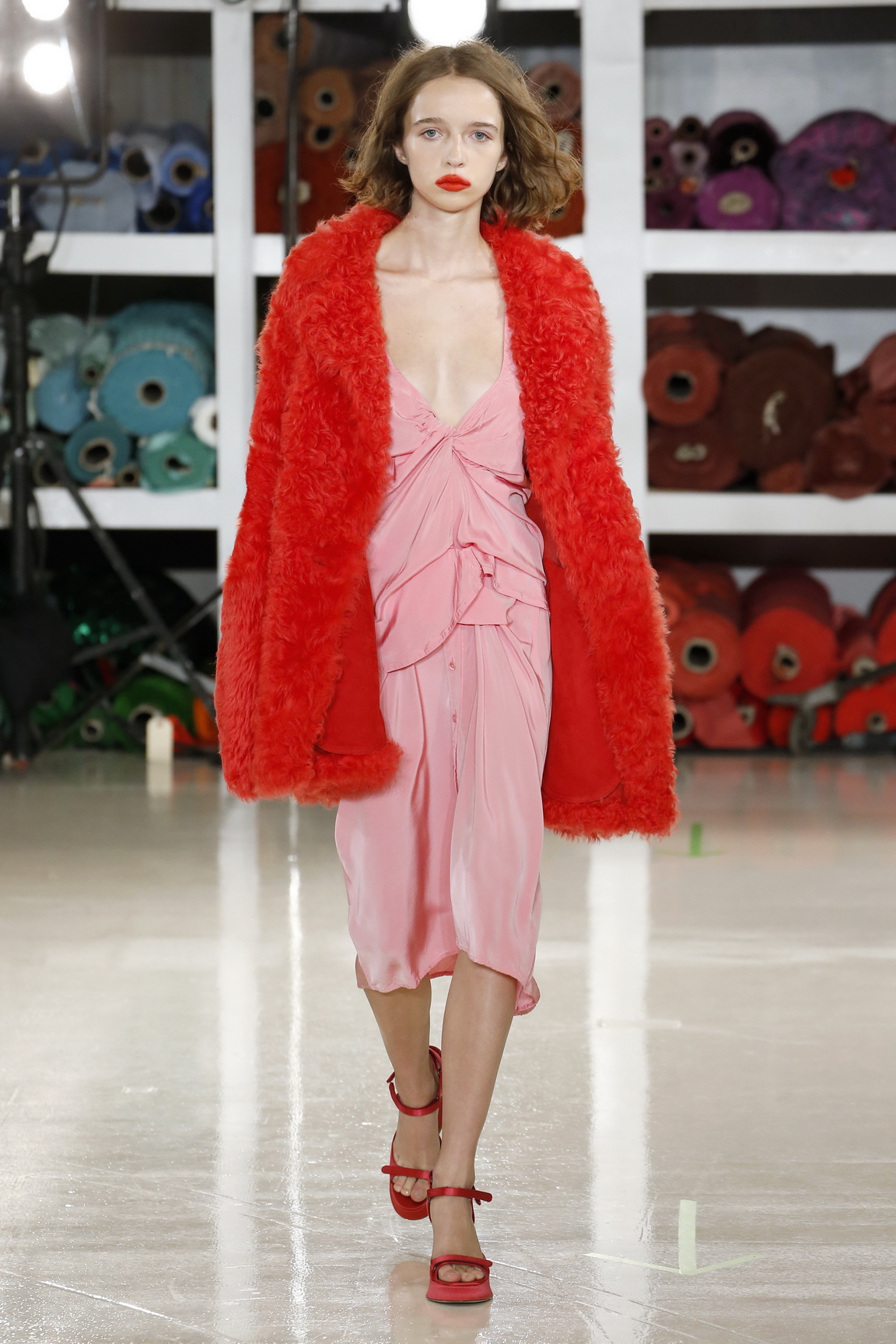 Lak's palette even resembled an updated, more zippy version of a 90s Donatella outing, say fall/winter 91's array of tomato, teal, yellow, and violet (and the first time "Freedom" graced a runway). But Lak's colors are truly all his own and he doubled down on Sies signatures in all-new tones this season. Adjustable-strap silk dresses came in dusty berry tones, there were more scrunched metallic fabrics (a metallic honeycomb trench and a matching copper-oxide shirt-and-pant set), and those brilliant cable-knits returned in a shade something like blackberry ice cream.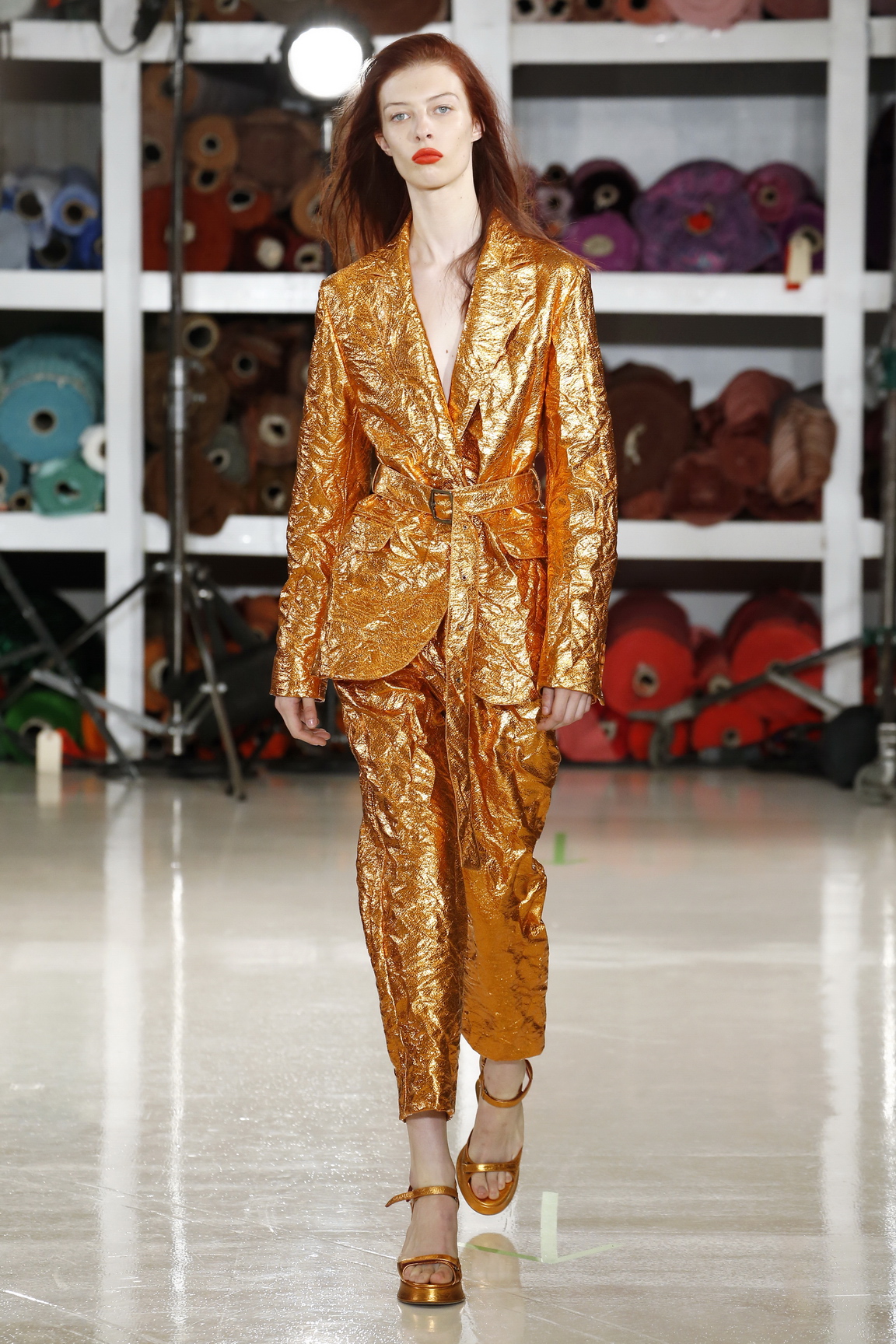 But this season came with a twist, literally. Sweaters were swirled around torsos and dresses were gathered in loose bunched ruches (a nod to ugly old-school prom dresses, Lak laughed). "They're twisted, but it's not like she's being pulled," the designer explained, "There's still ease, it's relaxed." In other words, the collection was still brilliantly fun.