hermès is selling $3,000 skateboards with 'noble maple veneers'
The latest offering to come out of fashion's skateboarding obsession.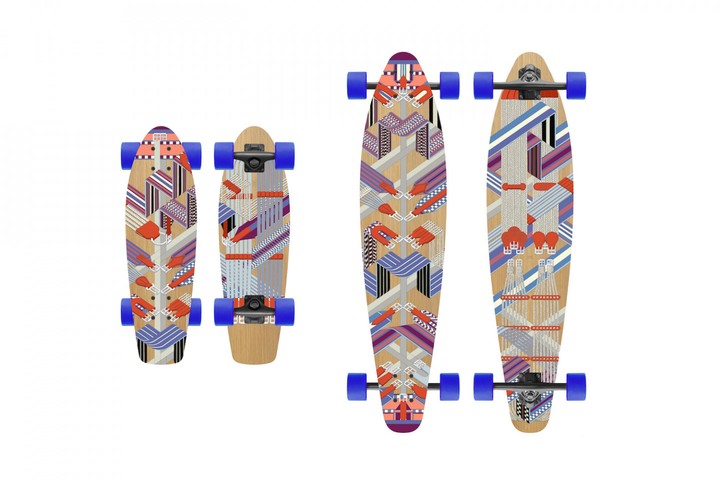 images courtesy hèrmes
When it comes to creating lifestyle products, designers at luxury brands get all kinds of creative. You can eat ramen with Supreme chopsticks, write in your Moleskine with a Balenciaga pencil, and tape up boxes with Raf Simons-designed duct tape. Now, fashion fans have a new product to help make everything they do in life extra — Hermès skateboards and longboards.
Starting at $2,900, the decks are made out of "light beech wood with a noble maple veneer." Fancy. They were designed by Henri d'Origny, artistic director of the 180-year-old French brand, and feature the archival designs "Bouclerie Modern," "Cavalcadour," and "Sangles en zigzag." Sounds a lot more chic than Karnage Longboard.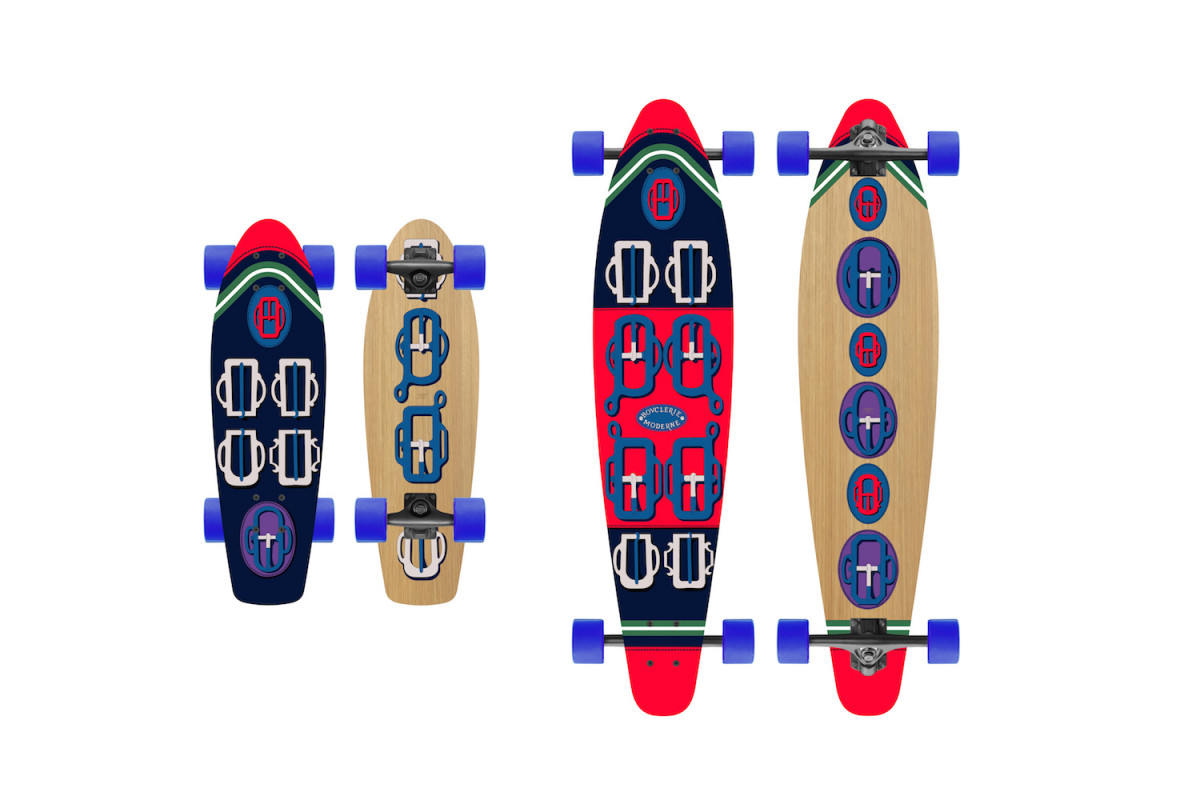 Designers and skaters are in a hot-and-heavy love affair right now. Skaters readily stand in line for high-sum drops like Louis Vuitton x Supreme, and designers like Alexander Wang and Kris Van Assche continually sending skater-inspired pieces, including wide-leg pants and chunky DC-esque shoes, down their runways.
Hermès's boards will be available in stores and online starting in September. And here are the bedazzled metallic Chanel kneepads you should wear while you shred.
Tagged: