Kink communities are about more than sex, especially in lockdown
Sex-positive groups didn't abandon one another during the pandemic. Now that venues are reopening, the bonds that tie them together are even stronger.
Contrary to popular opinion (and shows like Netflix's Bonding), sex clubs and kink events aren't just about getting off. People go to them in search of like-minded others and judgement-free spaces. Some attend to get away from sexual hang-ups enforced on them growing up, others to explore a specific kink or sexual preference that they feel unable to experiment with, or even talk about, in more 'vanilla' social settings. And for regular attendees, this exploration becomes a big part of their social life, wellbeing, even their identity.
So, when the pandemic put the breaks on in-person events, many people felt cut adrift from their support networks. While some venues adapted by offering online events, the chasm between IRL and URL was vast for people who lived alone. Melissa Vitale works for NSFW, a private members sex club in Manhattan. She is also a frequent attendee of sex parties and kink events and met many of her closest friends in these settings. She lives by herself in a small Brooklyn apartment, and during lockdown, isolation from the sex-positive and kink community weighed heavy on her. "For a lot of folks who don't have sex-positive people around them, that kind of isolation was like cutting out your heart or your soul," Melissa tells me. "Not being able to have that exploration, that level of connection, for over a year, was so jarring."
Kenneth Play, a sex educator and founder of Brooklyn-based sex club Hacienda, knows better than anyone how much this community can mean to its members. Though, he says, it has taken people a while to get back into things since they reopened their doors post-pandemic. "At first, people were a little restrained; I think just because we've been forced to exercise so much inhibition for so long," he says. Like NSFW, Hacienda followed guidelines and completely halted all events during the pandemic. Now lockdown has lifted, they are hosting parties for up to 70 fully vaccinated attendees and more casual daytime events, including a Sunday brunch that lets people reconnect in a more chilled setting. "I think, even more than fucking, people have just been hungry for connection, for touch, for getting our social needs met, our human needs," he adds.
The people who attend clubs like NSFW and Hacienda have often come to their sexuality slowly and with difficulty. Kenneth wasn't always as sexually liberated as he is now, having grown up as a "deeply insecure Asian immigrant". Daniel Saynt, the founder of NSFW, came from a family of Jehovah's Witnesses and has set up the sex-positive community that now surrounds him at the cost of family and old friends, some of whom have cut him out entirely. But he believes that embracing your sexuality can be hugely healing. When it became clear that lockdown restrictions would last months, not weeks, he set up networks to help the community reconnect, including a WhatsApp group. People began to share their stories more than ever before. "I had one woman reach out and explain how coming to an event, and meeting the community, had helped her to deal with a childhood trauma."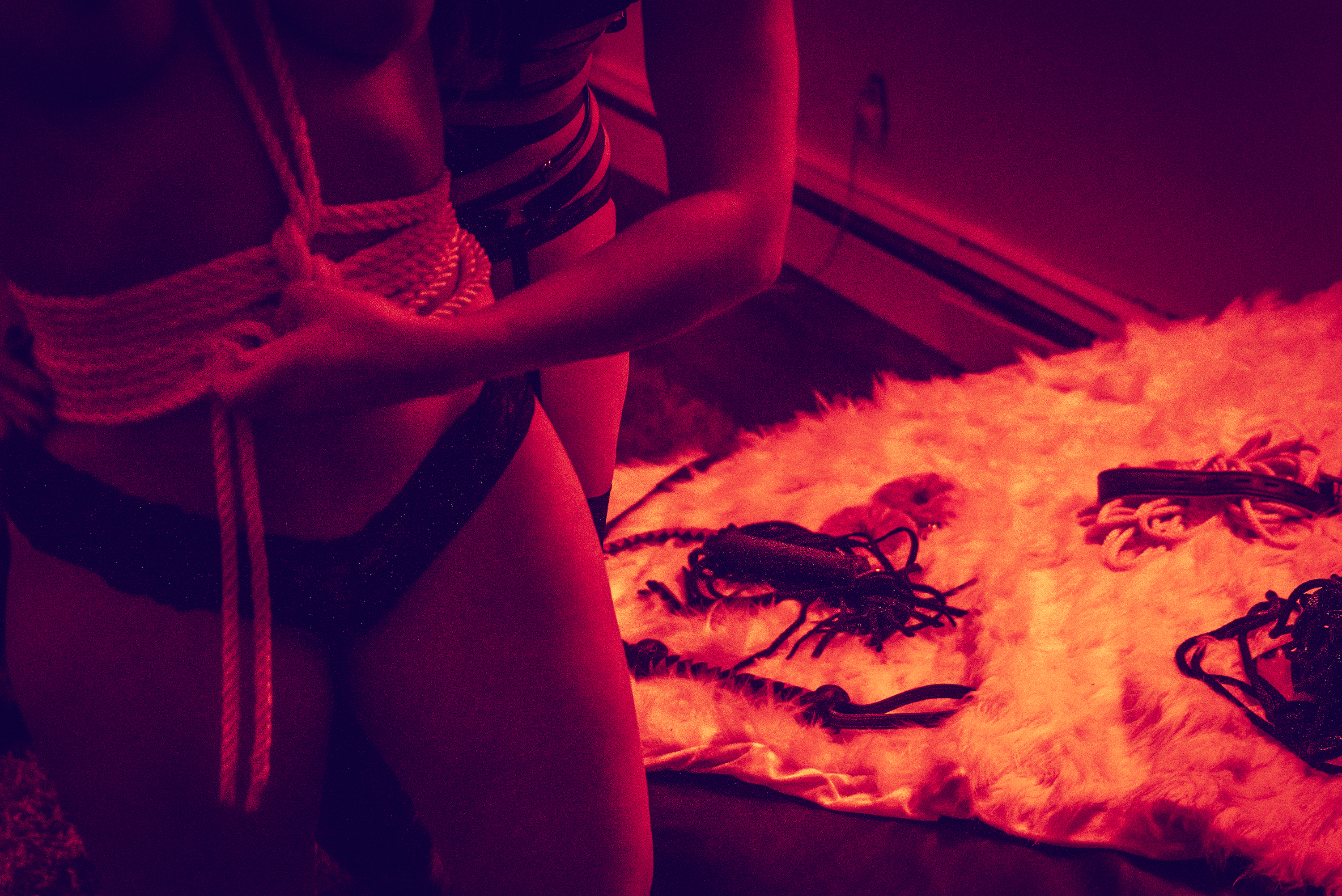 More than anything, the kink community and people who regularly attend sex parties offer each another emotional support. During the pandemic, the importance of this became clearer than ever. Now that they are hosting in-person events again, though with limited capacity, Daniel says the community is coming back together and emotions are running high. "I've had people crying in my arms, purely because they haven't been touched in so long."
Connecting with the community on a deeper level seems to be something that people from across the sex-positive spectrum have felt during the pandemic. Genevieve LeJeune also made sure to stay in touch with members of her club, Skirt Club, which is for bi-curious and bisexual women. "As women, we listen, talk and share," Genevieve says. "And we explored in conversation so many taboo topics we'd never touched on before. I personally felt I got to know members better than ever since we weren't lingerie-clad and five champagnes down; there was a lot more breadth and depth to the conversation."
The sex-positive community has also been a vital lifeline for sex workers, who were hit extremely hard by the pandemic and in some countries, including the US, were actively excluded from government aid. Katarina "The Domme Kat" Pierce is a pro domme and wrestler. Although she was already working online before the pandemic and didn't have to make massive changes to diversify her income, she craved the connection that the kink and sex-positive community provides. "I quarantined alone, so I missed human connection in general, but I [also] missed the energy flow of a session or performance. Not energy in a woo-woo way, which is fine if that's your thing, but energy like playing off of the other person or the audience's reactions." Katarina has used the time positively, co-founding a non-profit for sex workers, SW Survival Guide, that "gives information on everything you need to know on your first day on the job to avoid being hurt, killed or arrested. It was really important that it was free and accessible to all sex workers, including street-based sex workers and the most marginalised voices."
The pandemic has given many of us time to rethink our objectives and reflect on the things that are most important to us. Sex-positive and kink communities didn't abandon one another during the pandemic; they stayed in touch. Now that they're back together again in real life, the bonds that kept these communities together are stronger than ever. "I think we've all changed on a very fundamental level," Genevieve says. "There is a revived love and appreciation for the communities and groups that are here to help."
Tagged: