Photography Tyler Kohlhoff
An exclusive first look inside Brockhampton's i-D zine
In conversation with Virgil Abloh, here are 7 things Brockhampton disclosed about their new album 'Roadrunner: New Light, New Machine'.
Photography Tyler Kohlhoff
It has arrived. A new era of Brockhampton in which the LA collective dig deep into their feelings and let it all out through a harder, 90s hip-hop filter. Across 13 tracks and with features from artists including Danny Brown, JPEGMAFIA, Shawn Mendes, A$AP Rocky, A$AP Ferg and, um, Charlie Wilson, Roadrunner: New Light, New Machine is perfect.
To celebrate its release, i-D has collaborated with the musicians on a playful limited edition print zine, with original imagery by photographer Tyler Kohlhoff and an interview hosted by the group's friend and fan, Virgil Abloh. The conversation provides a fascinating look into the creative thinking behind the record, as well as a personal insight into the lives of the artists who made it. Honestly, what more could you want?
You can purchase the zine — as well as a limited edition long sleeved T-shirt featuring an image from Tyler's shoot — on shop.brckhmptn.com and i-D's store. Can't wait for them to arrive? Obsessing over the album and desperately seeking both context and intimate anecdotes? You've come to the right place. Here are 7 things we learnt about the group's sixth studio album, Roadrunner, from their interview with Virgil — from Jabari's take on the three tracks that shaped its sonics to how it hurt and healed Joba.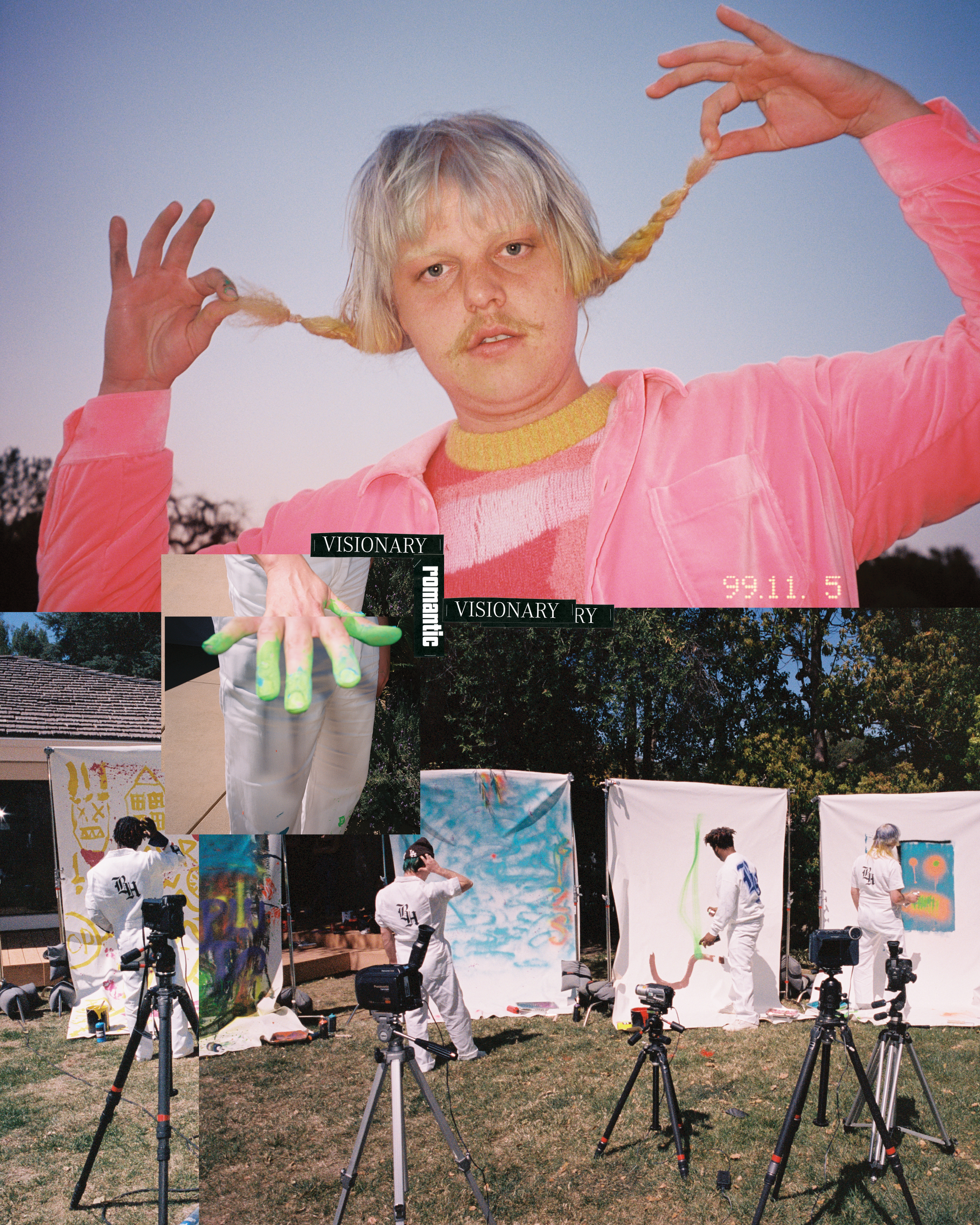 1. Roadrunner was a chance for Brockhampton to try new things
Romil: "There's some songs on the album where it's just one member of Brockhampton, or two members. You know, Jabari's an artist now, he wasn't singing before. Ian's making beats now, he wasn't making beats before. It felt like it was a great time to really do the things we wanted to do, like a reset. It felt like I was making an album for the first time all over again."
2. They decided to give their visuals a supernatural new look too
Kevin Abstract: "This album was the first time we needed something more surreal, that required something more than the DIY-video-outside-the-crib type thing. There's something weirder about it. I don't really know what it is yet though."
3. The project is very personal
Merlyn: "I was just mad inspired by other people in the group that put it all on the page. This was therapy mixed with creativity for a lot of us, particularly Joba. He inspired me with his transparency and authenticity, and it doesn't feel like it was really for anybody but him and his loved ones."
4. Making the record was an emotional process for Joba
Joba: "This album hurts, honestly. It hurts, it heals, I feel like that's why it's so special. It kind of hits all the reasons we care, you know what I mean?"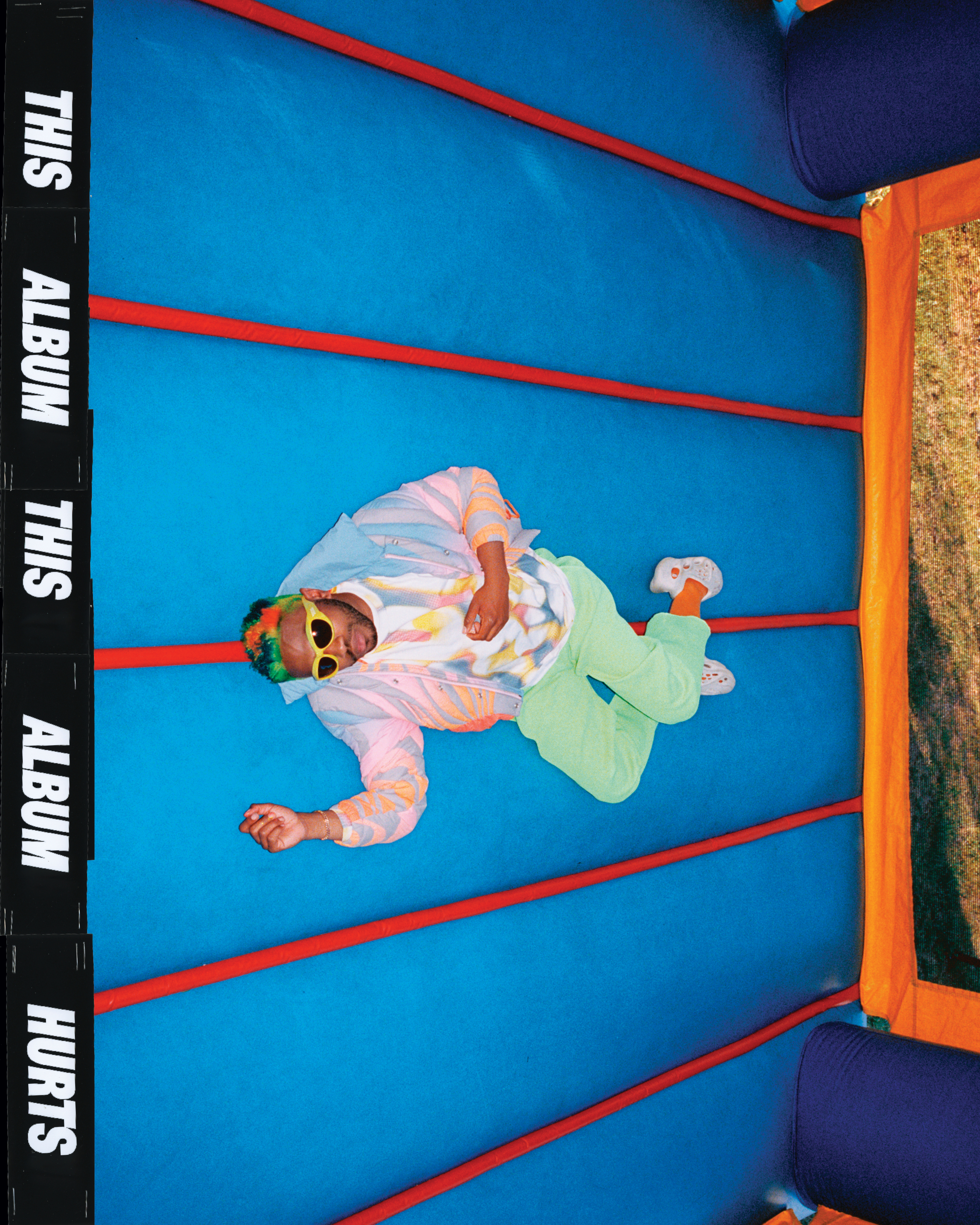 5. There have been many versions of Roadrunner along the way
Jabari: "This album took so many different shapes, man. I feel like there came a point where we got three songs – "Buzzcut", "Chain On", and "Windows" – and the feeling of those three songs together is the feeling we were trying to get throughout the entire album."
6. The album is essential listening, sure, but its creation was also essential
Dom: "This would exist for the people it needs to exist for in the group who created it, even if no one else ever heard it. It needed to happen."
7. With Roadrunner, Brockhampton have proven once again just how hungry they are
Matt Champion: "The ecosystem in this industry is very predator versus prey, and you've got to really prove that you're hungry to be a predator in any sort of creative aspect, to show how much you care about your craft and what you're doing."

Tagged: