Photos exploring the unique bond between identical twin sisters
Melanie and Stephanie Hausberger's first book, 'TWIN SISTERS', captures 10 years of intimate moments in their search for identity.
|
22 September 2021, 6:45am
There's something inherently fascinating about identical twins. Whether because of Mary-Kate and Ashley Olsen's undisputed trend-setting aesthetics, Lindsay Lohan's discovery of her faux twin in The Parent Trap, or indeed thanks to the misadventures of Dylan and Cole Sprouse in The Suite Life of Zack and Cody, many of us grew up wondering what life would be like with a twin of our own. What was at the core of such an intriguing, innate relationship? Would having a twin, a lifelong companion since day one, have made our high school years easier to digest or, rather, doubled our insecurities? Austrian photographers and twin sisters, Melanie and Stephanie Hausberger, might just hold the answers somewhere within their photography.

The autobiographical visual essay the duo have been working on for the past couple of years is the perfect opportunity to scratch beneath the surface of all things twin; to explore our childhood dreams vicariously through their own stories. "Differences are not something we deem that important," they tell us, when asked what sets them apart from one another. "Instead, we like to think of ourselves as intrinsically complementary."

As graduates of NYC's School of Visual Arts, Melanie and Stephanie use painting, drawing and photography to document their bond in an authentic, unstaged manner. "Art is a way to organise the content of our experience into some form — brush strokes and lines are a means to express our feelings rather than illustrate them, they are a visual translation of our thoughts," reads the twins' website. "The figures in our works don't have an identity, implying that the search for identity never really ends and is especially challenging when you are identical twins."

In TWIN SISTERS, their first photo book, the artist duo present themselves through the tender but revealing gaze of each other's eyes. Published by Pete Voelker's Spotz and set to release 1 October 2021, the volume — which will be available at New York's Dashwood Books — is an intimate collection of images taken between 2010 and 2020. Playing with the interaction between model and photographer, muse and artist, the two capture the essence of their relationship in all its complexity, also daring to portray its most challenging aspects.

Here, Melanie and Stephanie open up about childhood memories and how their bond eventually came to inform the evolution of their artistic practice.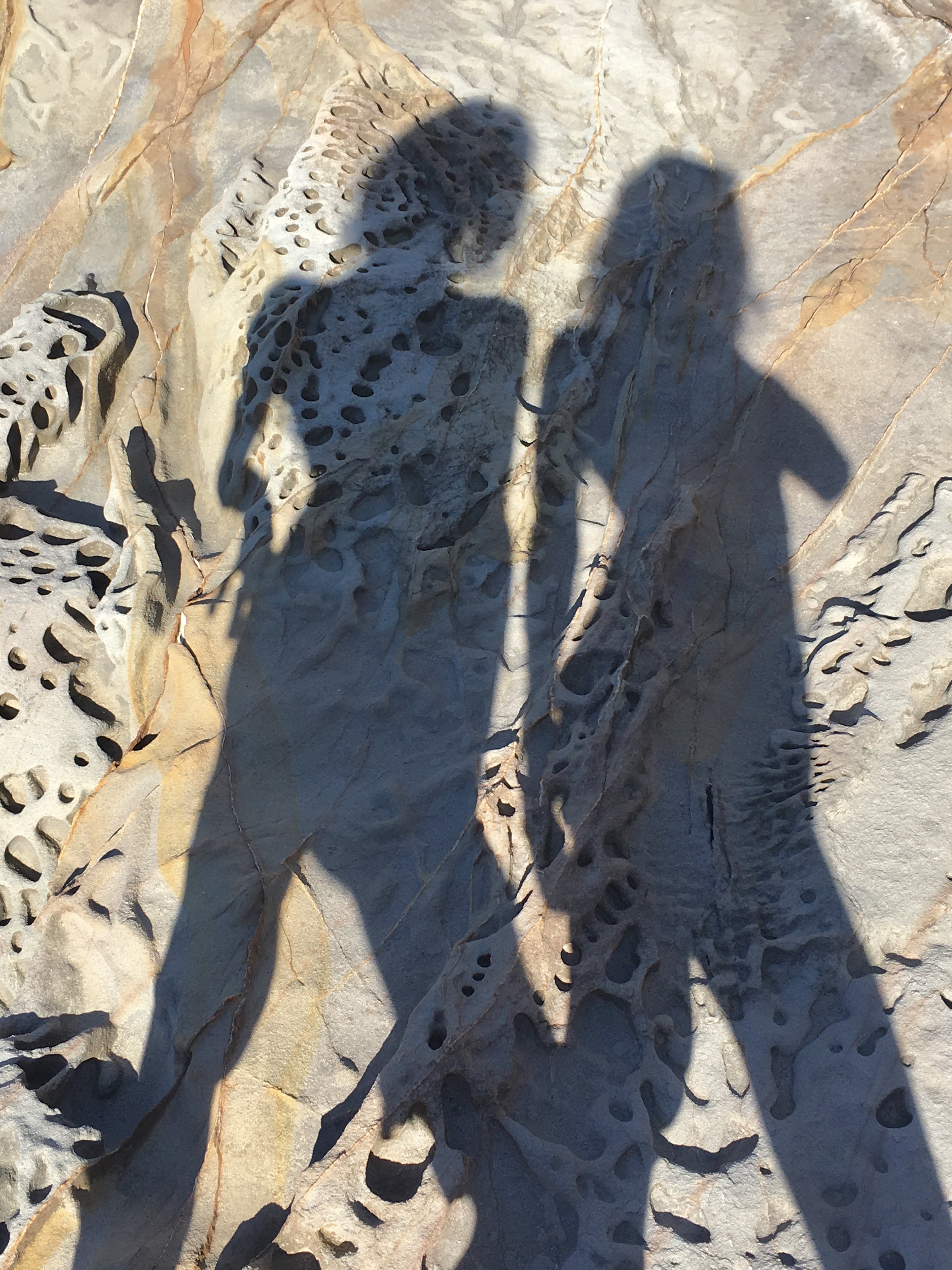 TWIN SISTERS deep dives into the shared moments that characterised your life over the last couple of years, but what's the earliest memory you have of spending time together?
Drawing and learning to read with our grandfather, and kindergarten. We went there quite early on and, apparently, we used to be quite mischievous back then. We have many memories from that time. If there's one thing that's certain, it's that we didn't like being apart, not even for a single second.
What does having a twin sister feel like?
Being twin sisters means understanding each other without words or explanations. When you have a twin, you never feel alone — even if we are not physically together, there is always this deep sense of connection that keeps us close despite the distance. The underlying feeling that, no matter what, the other one will still be there for you and with you. That's probably the best part of this kind of relationship. It's like going through life with your best friend and harshest critic all at once.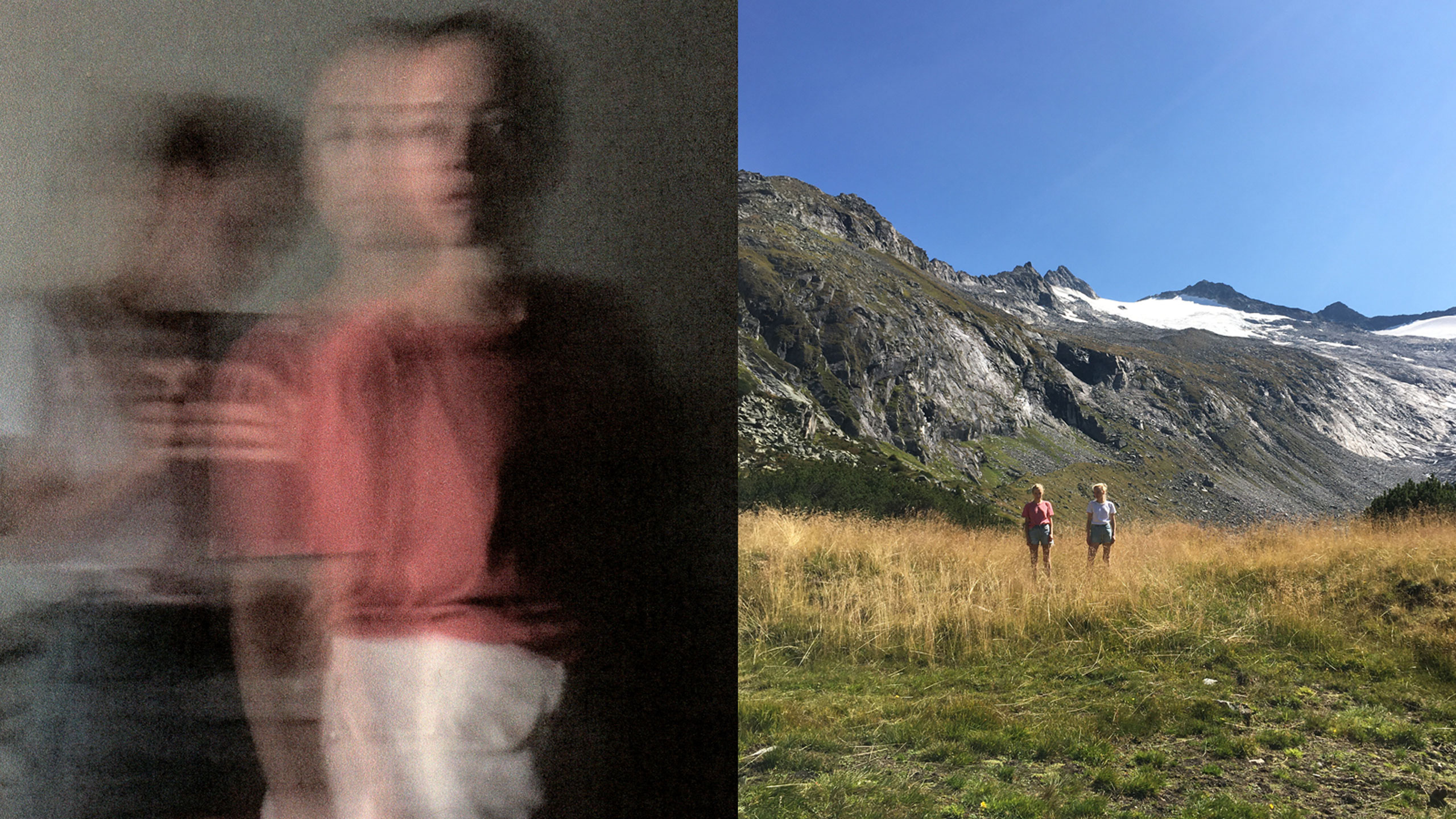 While at times your interaction resembles that of an artist with a muse, your photo book alludes to a youth spent in symbiosis with one another. It becomes almost impossible to look at you as two individual people; instead, you manifest yourself as a fascinating artist duo. Was there ever a time where you drifted apart from each other?
There were times when we separated for a while — we went to school in different countries for two years — yet nothing and no one ever managed to get in between us. In our teenage years, we would write long emails or letters to each other. We both painted and drew and, when reunited, we loved doing it together. Art is one of those things that enabled us to maintain a constant dialogue as we grew up. A fascinating aspect of such dialogue is that, differently from other people, we don't even need to describe our thoughts and ideas; we instinctively know what's crossing our minds.
Although our lives are now very much intertwined, through the years, we deliberately chose to spend time apart, doing different things and leaving space for individual experiences. It's good to remind ourselves that, besides being twin sisters, we also are our own people. There are moments when we end up criticising each other a lot, and that's when we realise we need some time by ourselves.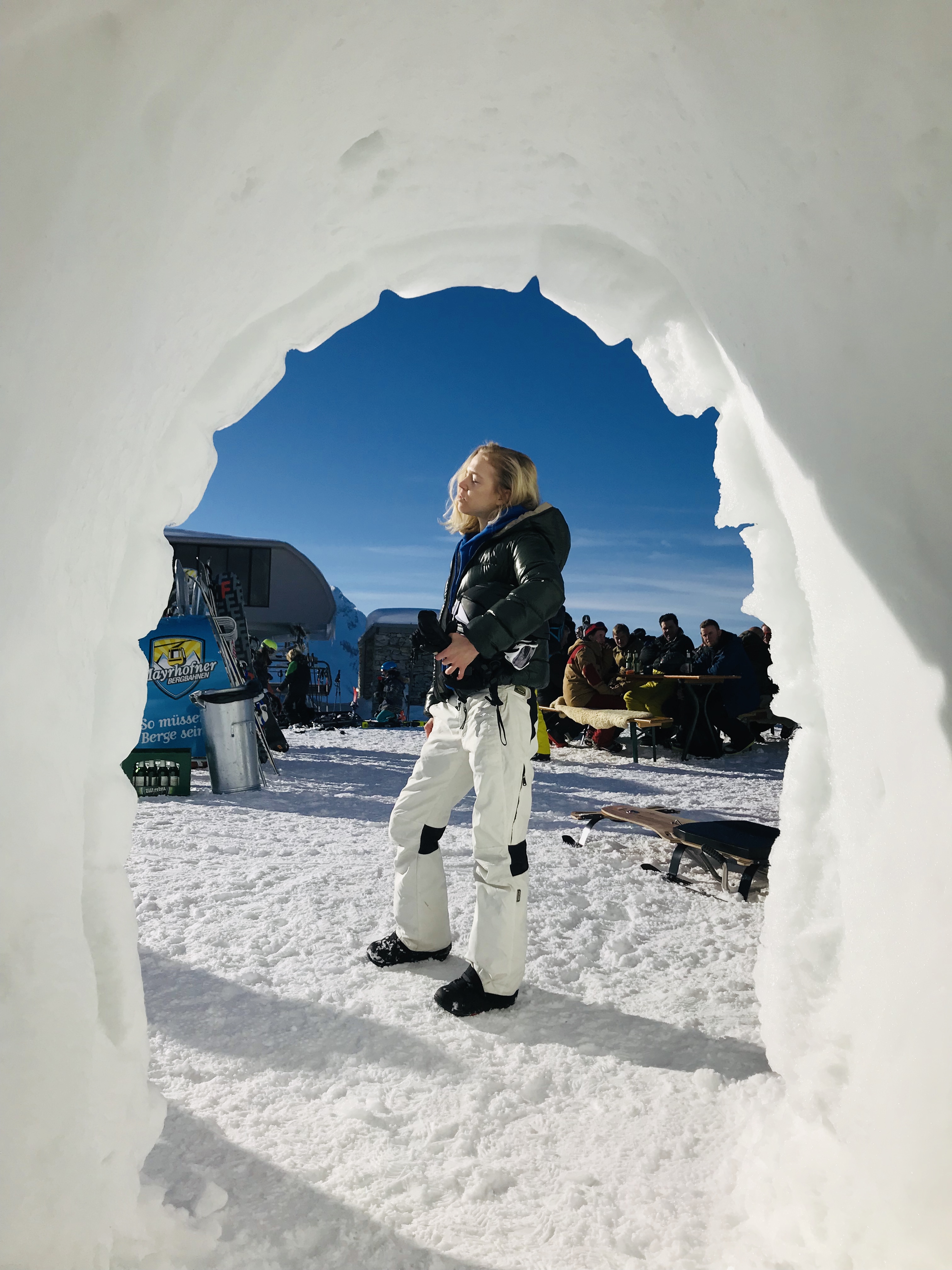 What was the most challenging aspect of growing up with a twin sister? What did your teenage years look like?
Like most people's lives, our coming-of-age years weren't easy. When you're so young, it's very common to struggle with your own sense of identity. For us, being twins probably intensified that sort of experience. We both had troubles with anorexia, which is something that unconsciously manifests itself through our photography, drawings and paintings. Many of our works depict the human body and, in the case of TWIN SISTERS, our bodies have even become the protagonists of the whole photo book. In the interaction between our figures we find references to the special bond that keeps us close to one another as well as to our own self. A bond that is constantly evolving and taking on different shapes, continuously informs our art, creative process and forms of self-expression.
What is the essence of TWIN SISTERS? Describe it in one sentence.
TWIN SISTERS is an interesting-looking organised chaos.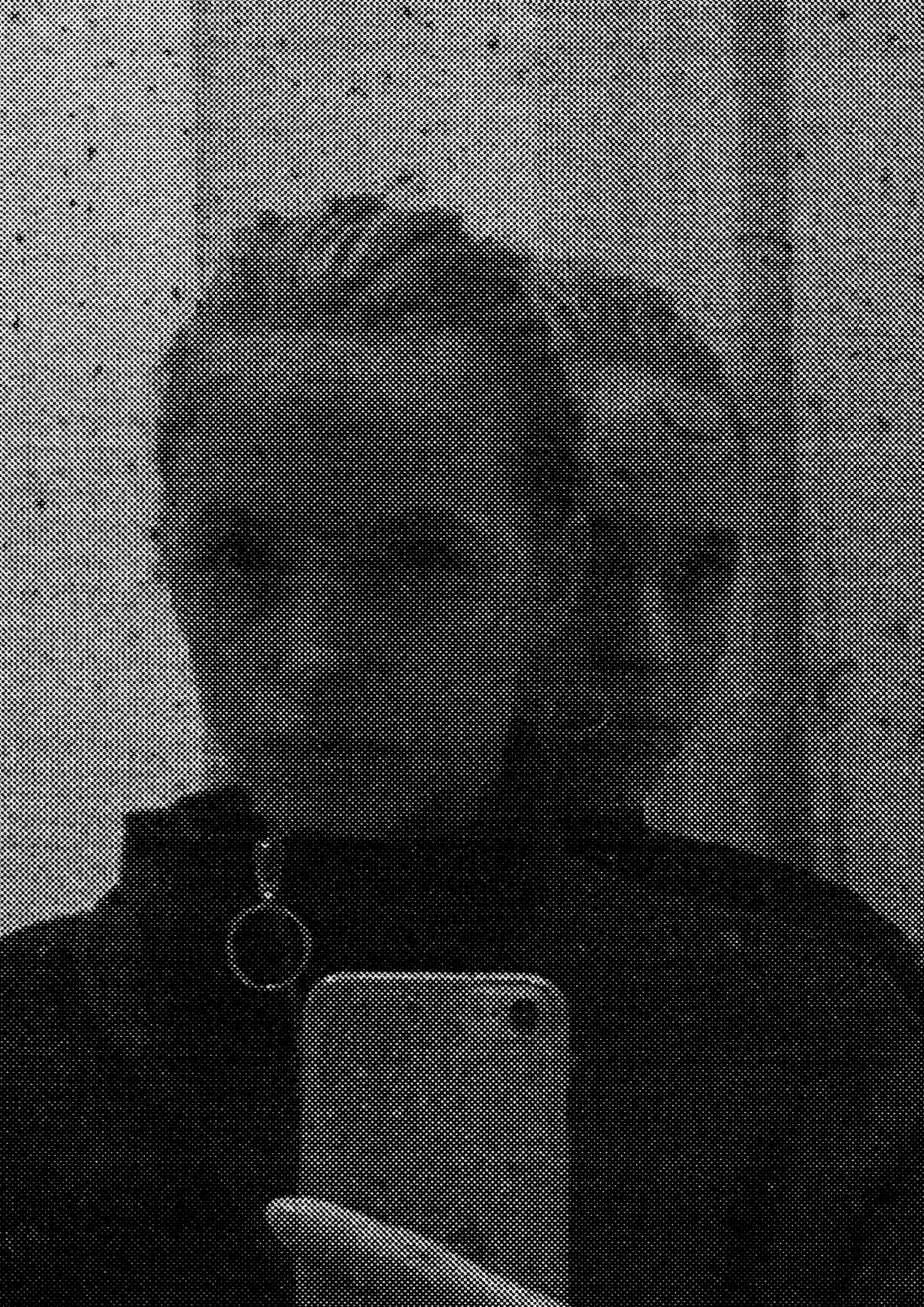 If you were to pick one shot from TWIN SISTERS, what would you say is the photograph that best represents your bond, and how so?
There is a blurry self-portrait we took in Milan a while ago. Normally, we aren't too fond of selfies but, in a way, we feel that this one perfectly reflects us. We like it especially because of its painterly quality, which makes it appear somehow elusive.
Your background is in visual arts and painting. What made you think photography could serve as a valid medium to document your relationship, and what made you prefer photography to painting in this context?
We don't really prefer one medium over another. Our process is very intuitive, we always let our gut feeling guide us in choosing the means that best serve a certain purpose; sometimes that's photography, while there are things, feelings and emotions we can only express through drawing or painting. It's not something we decide logically but rather the result of our own instinct.
TWIN SISTERS is an ongoing project. How would you like this visual series to evolve?
There's something that makes us think that we will just keep on photographing each other non-stop. As for now, it's hard to predict what sort of direction the series will take. Our aesthetic and style will certainly change with time, and so will we as people, which is exactly what makes this project so fascinating. The future feels scary and exciting at the same time but, curious as we are, we can't wait to see what will come next.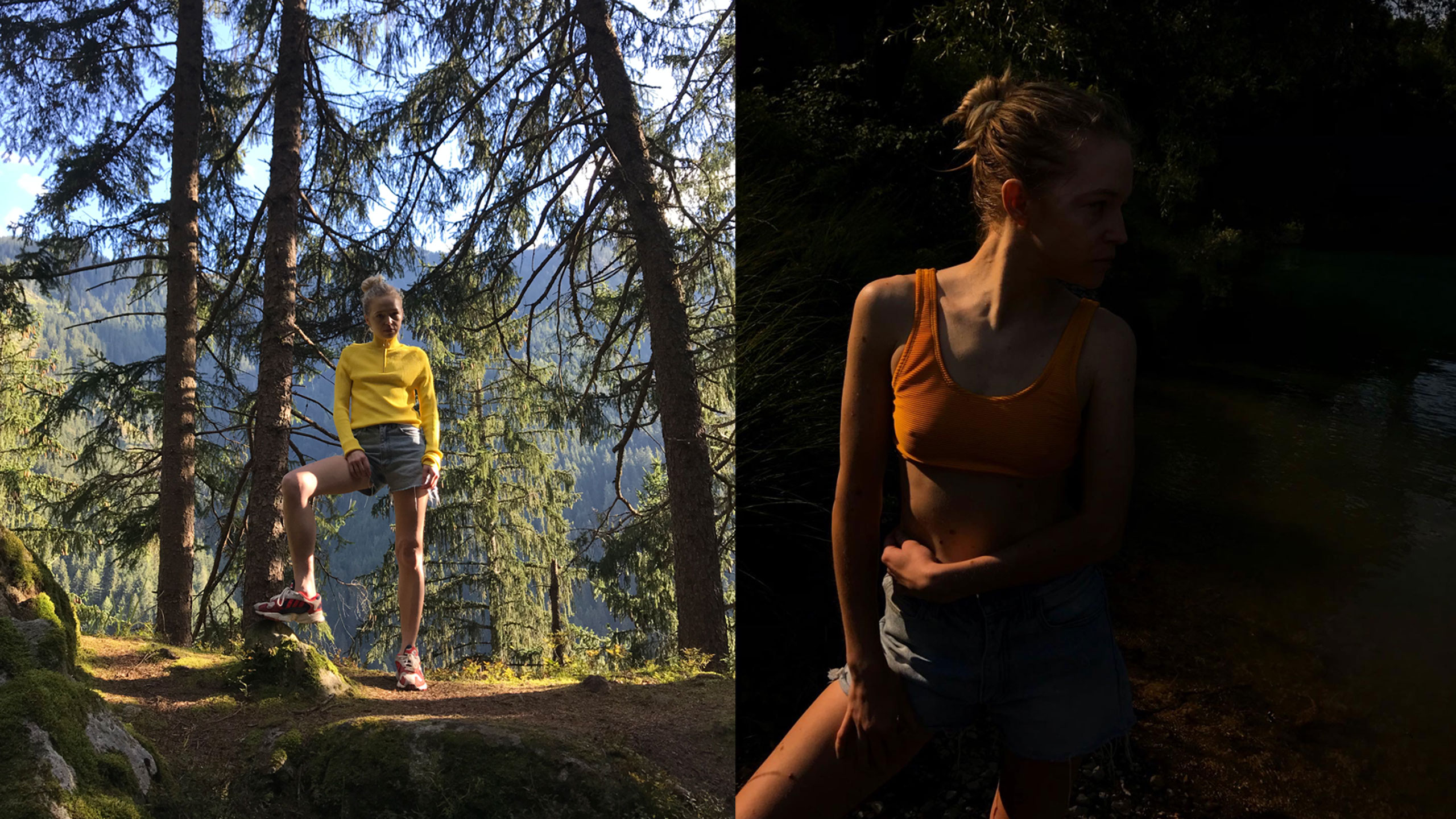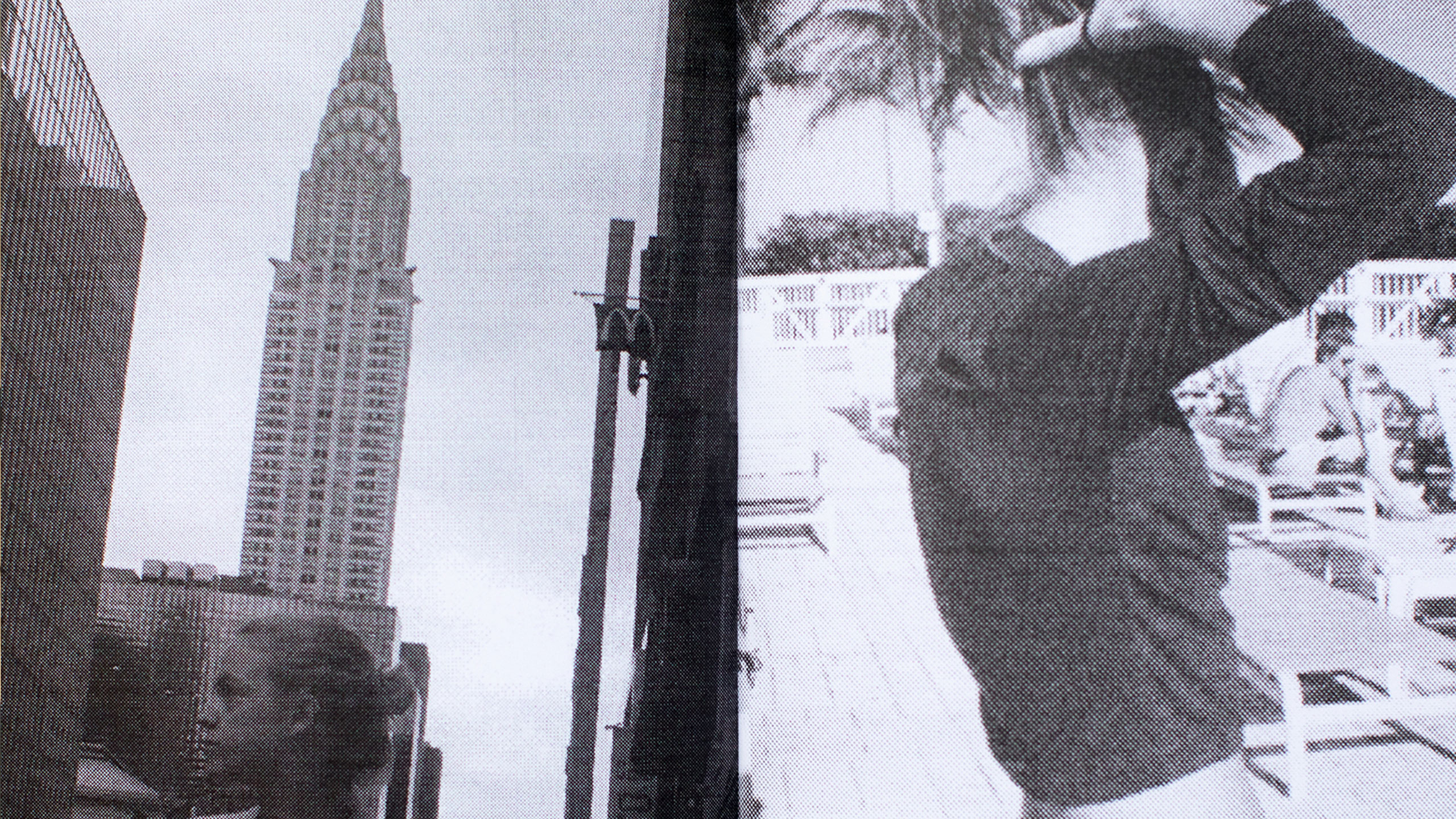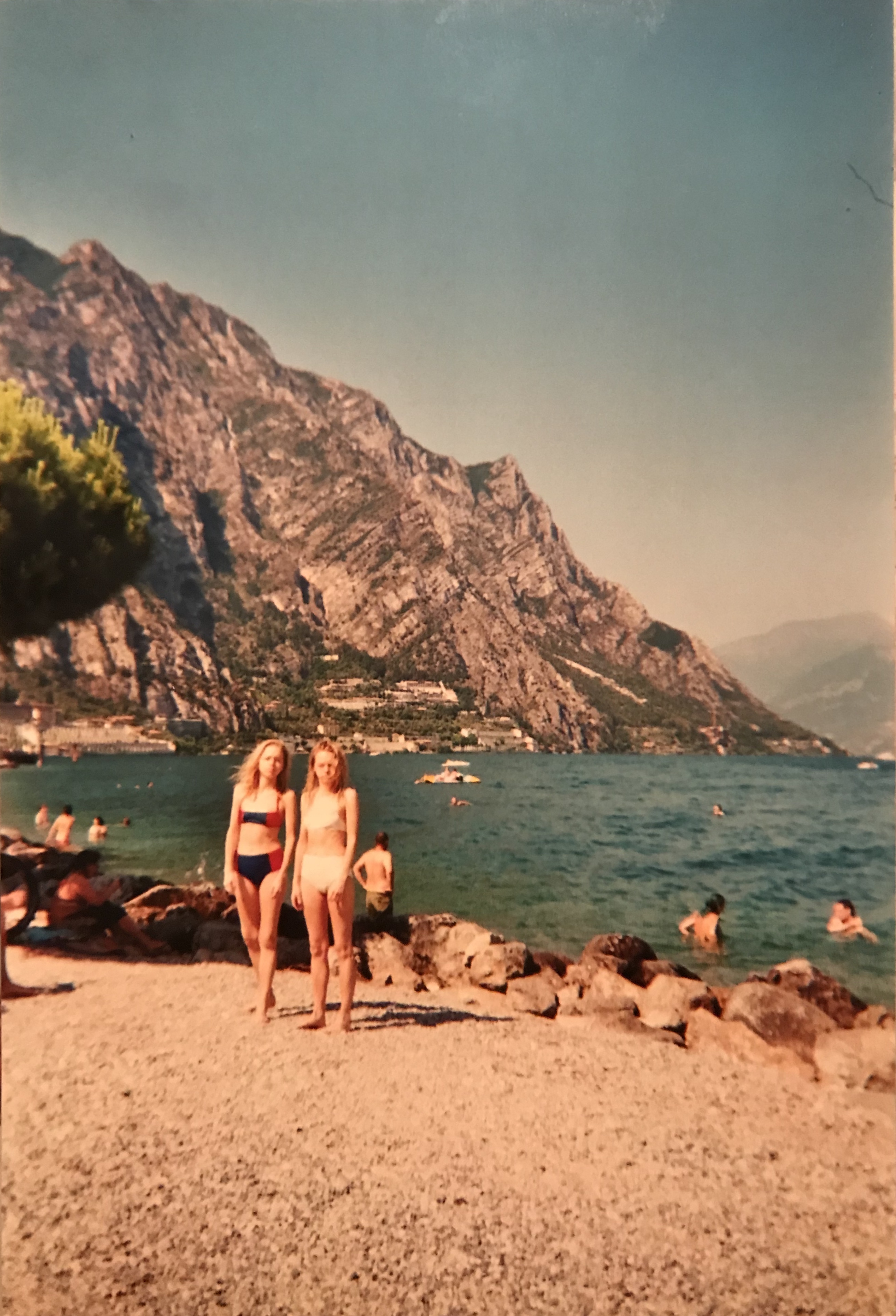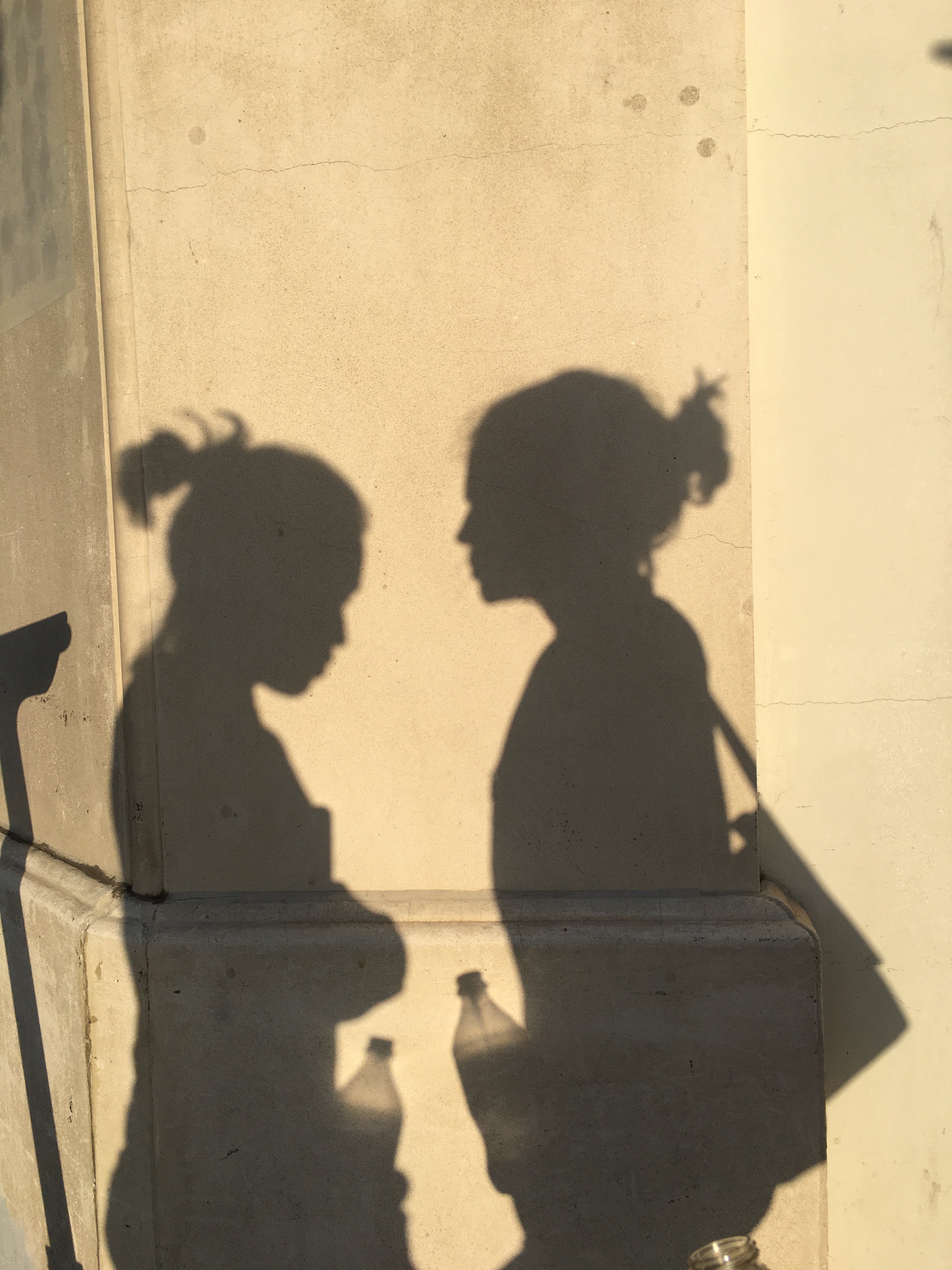 Follow i-D on Instagram and TikTok for more photography.

Credits
---
All photography by Melanie and Stephanie Hausberger.
Tagged: