Photography Luke Hayes. Image courtesy of Dior
Demna's new job and Dior's Harrods takeover: What's in fashion?
Your one-stop-shop for this week's fashion news to know.
Photography Luke Hayes. Image courtesy of Dior
Ok, so if you're reading this from The UK, we'll concede that Hot Vax Summer isn't quite shaping up as we'd hoped. Between the fact that Miss Delta continues to run rampant and that it's rained solid for, like, the past 3982 days, we could all do with a bit of unbridled fabulousness right now. Lucky for you, this week we're bringing you a hefty dose of just that! From Dior's new pop-up at London's grande dame of department stores to new swag at Dover Street Market, there's a whole range of chic IRL moments happening across town this week. Also repping the very best that the city has to offer are three of its best-loved independent designers, all of whom have put out new collabs this week. Who are they? Lol, please! Read on and find out. Here's what's in fashion.
Dior loves London, and London loves Dior!
If, like us, all those pennies you'd been putting aside for a jetset vaycay are now just sitting there, sad and unspent, then boy do we have good news for you. London's latest best place to spend them has just opened its doors: a fabulous pop-up at Harrods courtesy of Dior. Showcasing Maria Grazia Chiuri's poppy AW21 collection for the house, the space features a unique scenography by Italian artist Marco Lodola, a pioneer of the Neo-Futurism movement. Featuring neon-lit black cabs and red double-decker buses, all against a Mizza leopard print backdrop, it's a playful ode to what makes the British capital so unique. "​​We wanted to pay respect to our host city, and celebrate it by creating a strong cultural and social link," Marco explains. Beyond the cheery decor, you'll also find a selection of Maria Grazia's collection's key pieces, from jackets and shirts in natural and Dior's signature dove-grey version of the animal print to bags like the Book Tote and the Caro in leather embellished with macro-cannage. Short on summer plans? Get yourself down to Harrods before the end of August! MS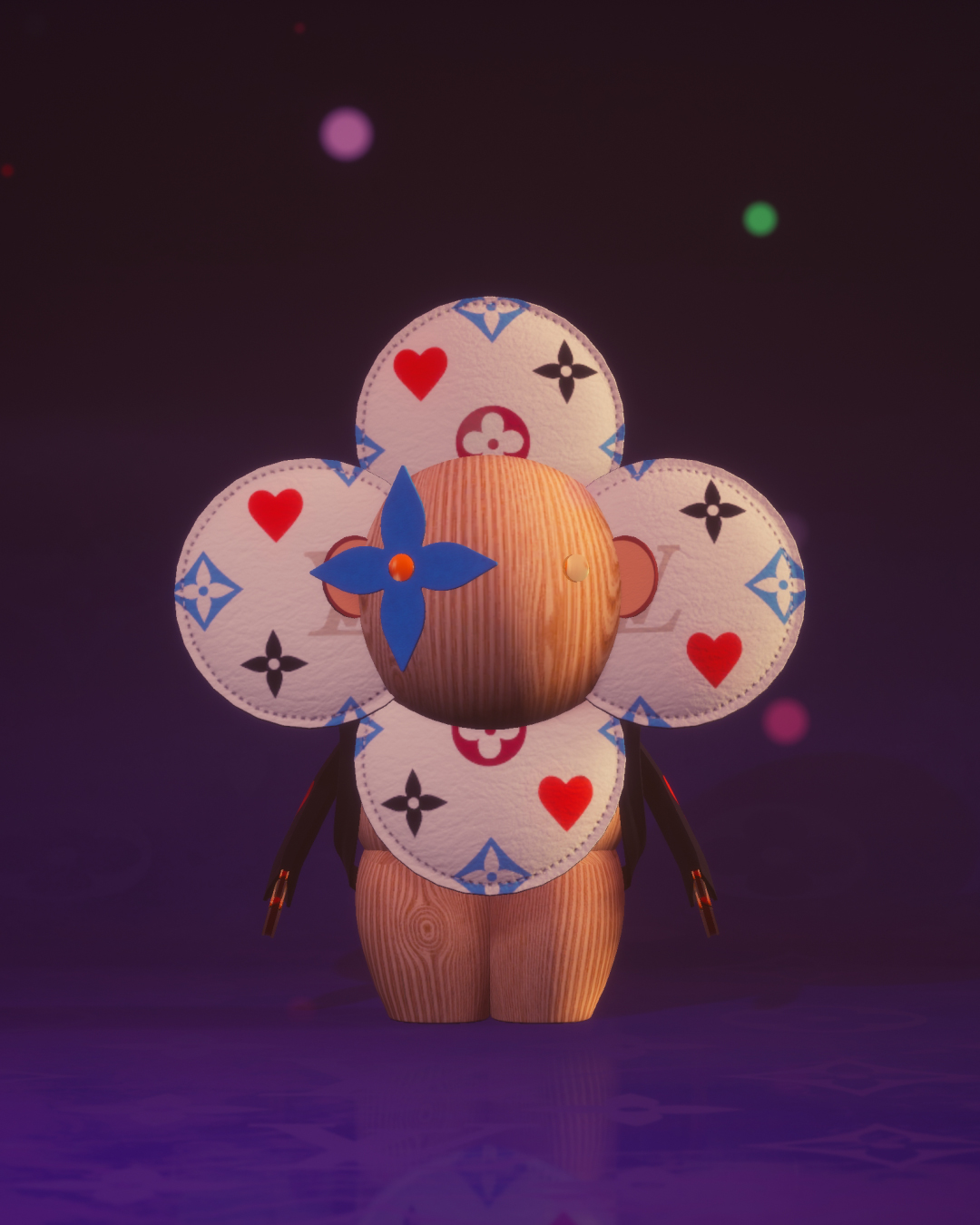 Happy Birthday, Louis Vuitton!
This week marked Louis Vuitton's 200th birthday. No, not an anniversary of the house, but the personal born day of the man himself. Though it may seem tenuous, ask yourself: how much do you know about the man whose initials gave rise to perhaps the most iconic monogram in the world? Not much, right? To celebrate, LV (the brand, not the man) is presenting a 360-degree celebratory roster of projects that could go down as the biggest, most opulent, most ambitious celebration in fashion history — all of which share the objective of putting the spotlight back on the founder of the world's largest luxury house. It is, after all, LVMH's titular brand, and given that it has helped make Monsieur Arnault officially the world's second-richest man, it's only fair that the trunk-maker who started it all should get his fair share of the limelight.
First up, the French house has launched a video game where you can explore the journey of the house and help the heartmeltingly-cute house mascot Vivienne find her way to a festival birthday celebration through six imaginary worlds. It's not just any video game, though, because it incorporates very informative anecdotes about the brand's history and, err, blockchain technology. Along the way, there is the chance to win 30 real NFTs — each of which was designed by graphic artist Beeple.
Then, there's the 200 (!!!!) artist collaborations (Candles? Cake? Think again). LV asked artists like Urs Fischer and visionaries from a wide range of fields — including an astronaut, a drag queen, the astrologer Susan Miller, a glove maker and K-Pop stars — to reinterpret its iconic leather trunk. No stranger to a fashion-art crossover, this marks the house's latest (and perhaps biggest) creative cross-contamination. Each collaborator was given a trunk the same size (50 by 50 by 100 cm) and from that blank canvas, were tasked with redesigning them however they wanted, each of which will go on display in the windows of LV stores around the world, and can be found here.
Finally — take a deep breath — Alex Katz will paint a large-scale triptych of Louis, French writer Carol Bongrand will release a novel based on his life, and a documentary on Vuitton, Looking for Louis, will be broadcast on Apple TV in December. To put it simply: HBD LV! OA
Marc Jacobs' and Devon Lee Carson's cross-generational collab is cute af
If ever there were two people to prove that, yes, Hot Vax Summer still has potential to take off, they are Marc Jacobs and Devon Lee Carson. Marc has just had a rejuvenating face lift, following the success of a stellar catwalk comeback — sharing snaps of his anti-gravity lifestyle through daily snaps on Instagram. Devon just toasted her 27th birthday by adding another string to her frilly pink bow — a collaboration with the man himself! A meeting of two iconic queens, one Gen X the other Gen Z, the collection is a nostalgic throwback to simpler times -- the 2000s. Riffing on pieces from Marc's archive, mostly from the early aughts, as well as pieces that Devon has treasured in her own wardrobe, it's a collection that dares you to have fun while wearing it. There's a ruffled slip dress, Harajuku-esque graphics, a pochette purse with charms spelling out Marc Jacobs on the chain, and of course a slinky Y2K sweatsuit bearing a graphic of Devon's beloved canine companion, Martin. The colours take their cue from Marc's SS02 collection, the attitude is Devon's own. Get your piece in time for the last days of summer from the Marc Jacobs website. OA
Dover Street Market gets its seasonal shake-up
Once you've wrapped things up at Dior's Harrods takeover, you'd be a fool not to hop a few stops down the Piccadilly line to Dover Street Market. Why now, you ask? Well, because the Haymarket fashion emporium has just had its seasonal do-over, and is now stocked with a whole new raft of stylish treats for AW21. Featuring a new-season Comme des Garçons installation and Repossi x Robert Mapplethorpe bling on the ground floor, a soon-to-open Supreme meauxment upstairs, and a coterie of bright young talents down in the basement, you've no reason not to head to London's original high-concept store STAT for some of the city's most reliably chic shopping. MS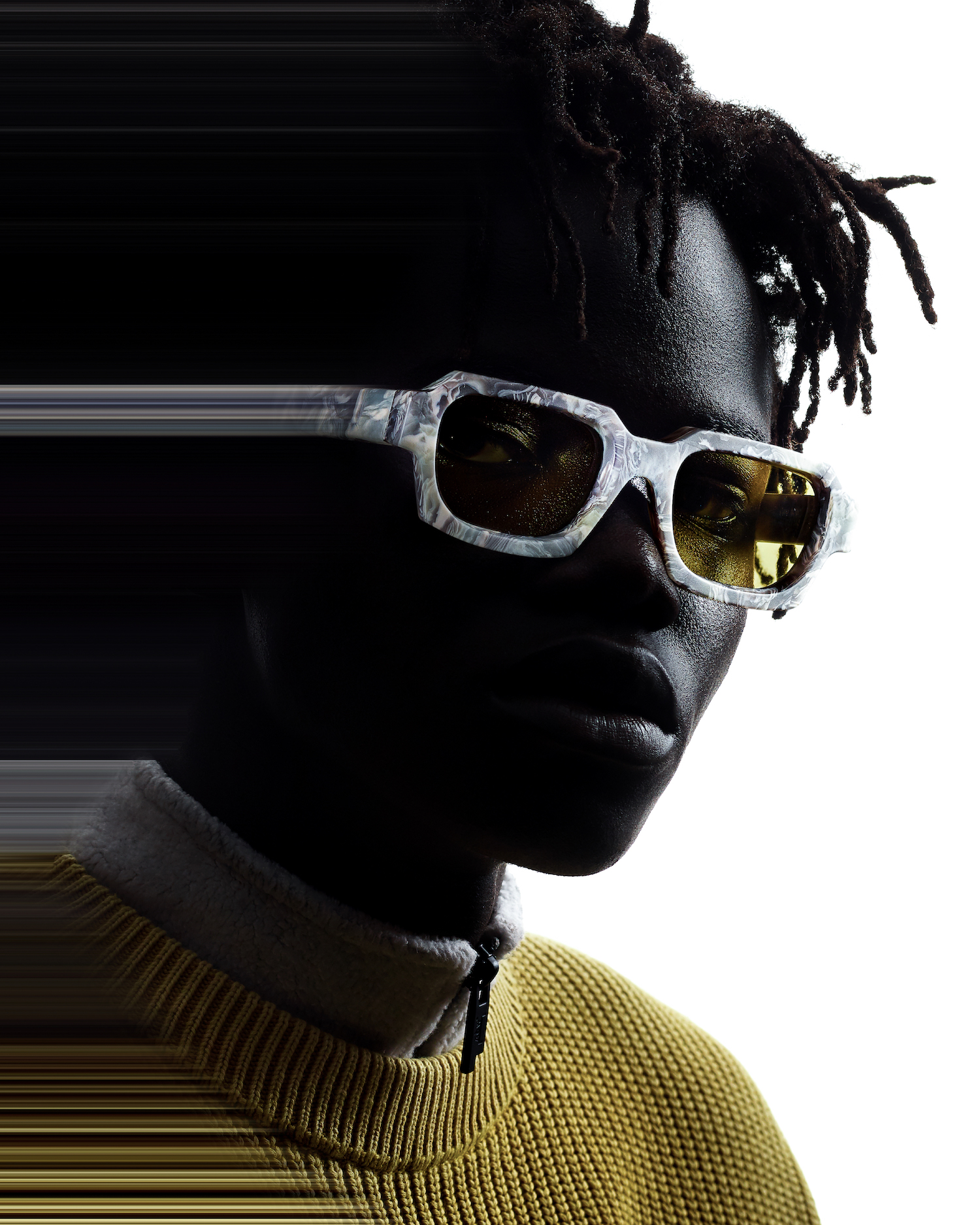 A-Cold-Wall* joins forces with Retrosuperfuture
RETROSUPERFURTURE and A-Cold-Wall* have come through with a 20/20 vision into the world of futuristic eyewear their latest collaboration. Inspired by each brands' post-industrial aesthetic identities, they've proposed two new eyewear silhouettes inspired by the instant classics from their first collaboration, the Caro and the America. Our favourite pair, CARO ONYX, offers bold, angular geometrics and wide in-set lenses, while the CARO SULPHUR features a marbled outline with sulphuric yellow accents. The re-edition of the America silhouette also comes in two new colourways, with tempered glass lenses that result in a clean-cut, minimalistic design. All the pairs are now available to purchase on a-cold-wall.com now - so do something your future self will be proud of, and invest in a fab new pair of sunnies today! KK
The accessory of the SS22 season? A vax card
It's official: fashion week is back, baby! Except, beyond the ridiculous shoes and camera-grabbing outfits, guests at New York Fashion Week come September will require more than just an invitation -- they'll need to bring their vaccination cards. This week, thee CFDA announced that all runway shows in NYC will require proof of vax for guests, staff, models and everyone furrowing away behind-the-scenes. Let this be a lesson for London, Milan and Paris — yes, we love fashion shows, but we don't love super-spreading events! Besides, New York is having its moment. Not only is it open with city-dwellers dressing up to go out-out, but the daily shots of Carrie and co on the set of the SATC reboot And Just Like That, as well as the torrents of content from It-girls like Devon Lee Carson and Marc Jacobs (see below), NYFW is set to be a fashion treat. Starting on September 8 and finishing with the Tom Ford show on the September 12, the week will see a mix of 91 of the most exciting names in New York — including out of-towners like Moschino's Jeremy Scott and Peter Dundas, as well as strangers-to-the-schedule like Telfar, Thom Browne and Maryam Nassir Zadeh. To finish, the postponed Met Gala (co-chaired this year by Amanda Gorman, Timothée Chalamet, Billie Eilish, and Naomi Osaka) will take place on the 13 September. London, Paris and Milan, it's time to step your you-know-what up. OA
Demna got a new creative director gig!
¡¿Donde es Donda?! We all want to know! What we do know, however, is that Kanye's spectacular stadium event last night marked yet another creative directorship for Balenciaga's Demna Gvasalia, as the visionary-in-chief for Ye's forthcoming album. Fresh from staging the couture show of the century, the Georgian designer oversaw the visuals for the event at the Mercedes-Benz Stadium in Atlanta, which seemed to culminate in several dancers and singer surrounding Ye in the stadium's centre, before he was lifted into the smoke-mottled sky like that Spongebob meme. Demna worked with the Berlin-based architect and creative director Niklas Bildstein Zaar, who consults on Balenciaga's stores and show sets, and while details are still obscure (you can find out everything you need to know here), what is clear is that Demna is on a roll, proving his chops as so much more than just a designer — she's a an artiste, darling! Stay tuned for more. OA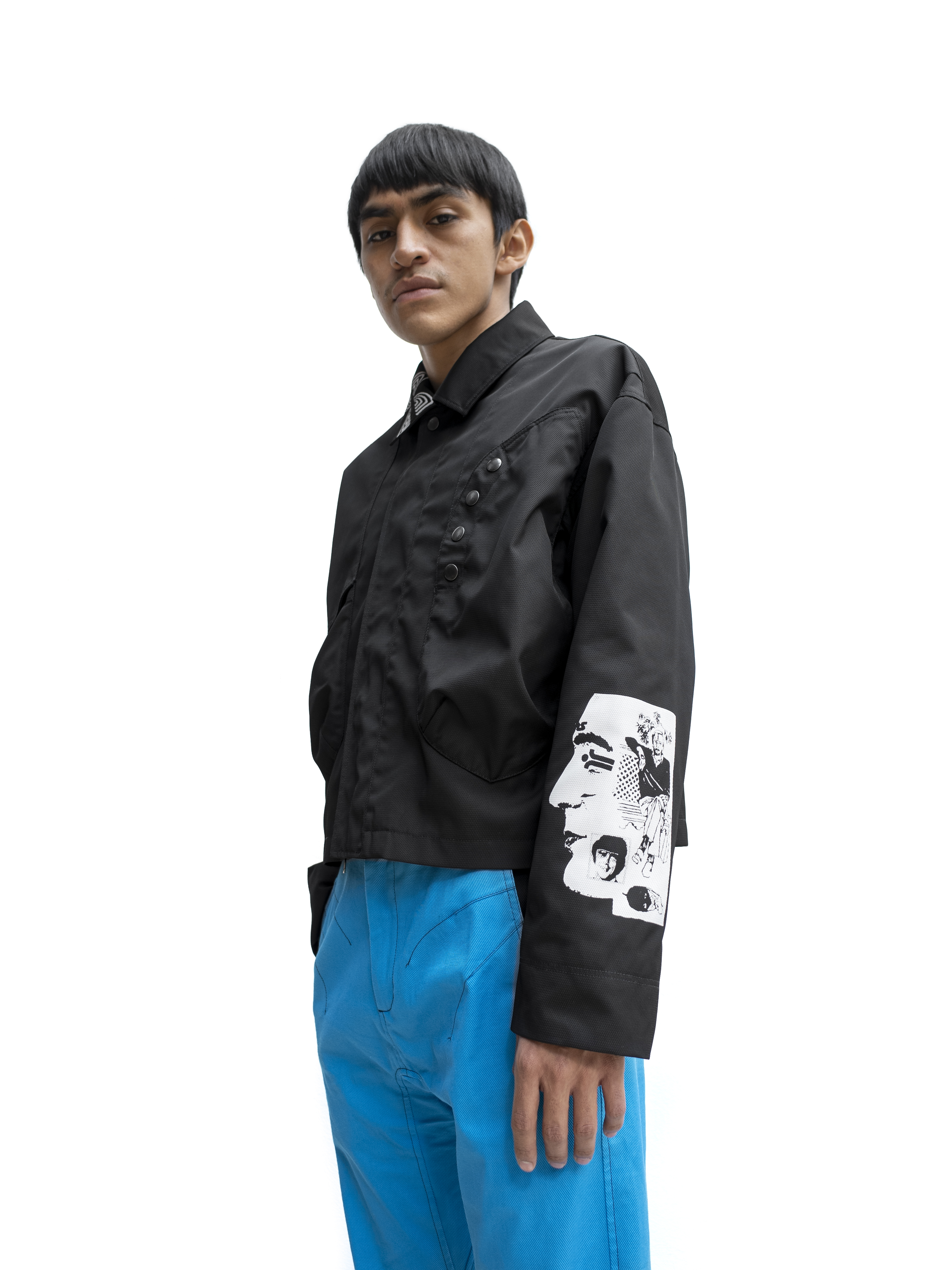 A sharp new collab from Kiko Kostadinov
If the announcement of the return of the collaborative relationship between Kiko Kostadinov and Asics a couple of weeks ago wasn't enough to wet your whistle, then this news sure will: the London based label has just paired with Japanese multi-disciplinary artist YAMANTAKA EYƎ on a neat capsule. Better known for his unique live performances and psychedelic noise projects, this collab sees the YAMANTAKA EYƎ apply his Japanese mythology-inspired Boredom prints, as well as a hand-drawn reinterpretation of the Kiko Kostadinov logo, to a cropped bomber, caps and long-sleeved tops. What's more, there'll also be a limited edition vinyl release of a track by PAN label boss Bill Kouligas remixed by the Japanese artist. Esoteric sound art queens, come thru! MS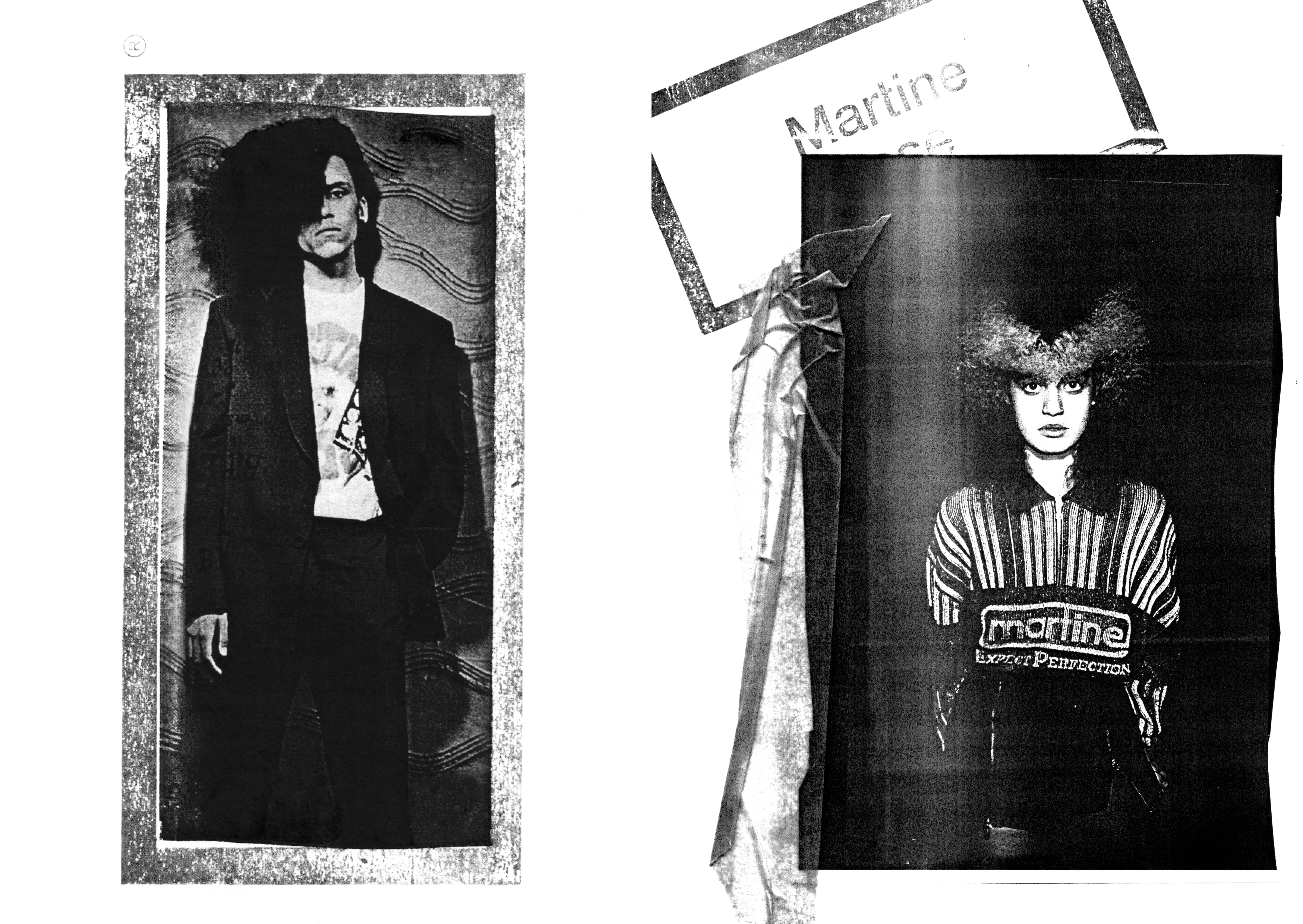 We're fans of Martine Rose's new fanzine
Here at i-D, we love a zine — yes, even ones that aren't our own, and especially ones by Martine Rose. In collaboration with photographer Gary Gill, she's just launched a zine that unravels her AW20 collection with a nostalgic fanzine-style mash-up of references to her beloved club culture, punk and DIY. A girl after our own heart! So, how do you get a hold of this fab new zine? By buying one of her new T-shirts — a steal at £35. Emblazoned with words that we love to see, 'Pay No More than £5', the tees are available to purchase on martine-rose.com. As if you needed any more convincing, know that it's for a good cause. All profits from sales will go to St Giles Trust, an organisation committed to aiding vulnerable young people and adults with the tools they need to have a brighter future. Now there's something to be a fan of. KK