Hot summer fashion moments in film
Escape into the sun-soaked sartorial fantasies of the most stylish summer movies of all time.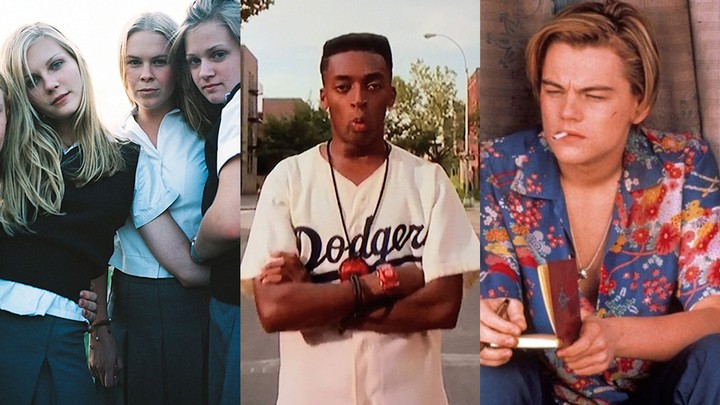 The Virgin Suicides, Do the Right Thing and Romeo + Juliet
Summer is here, and there are a myriad of sweaty, tense films to draw fashion inspiration from for the hot girl summer months. Stories set in hot summers provide a challenge for costume designers, who often have to convey themes and characterisation in smaller outfits. But, when they get it right, they really get it right. From Mookie's baseball shirt in Do the Right Thing to the Lisbon sisters' matching prom dresses in The Virgin Suicides, we look at the best summer outfits in film.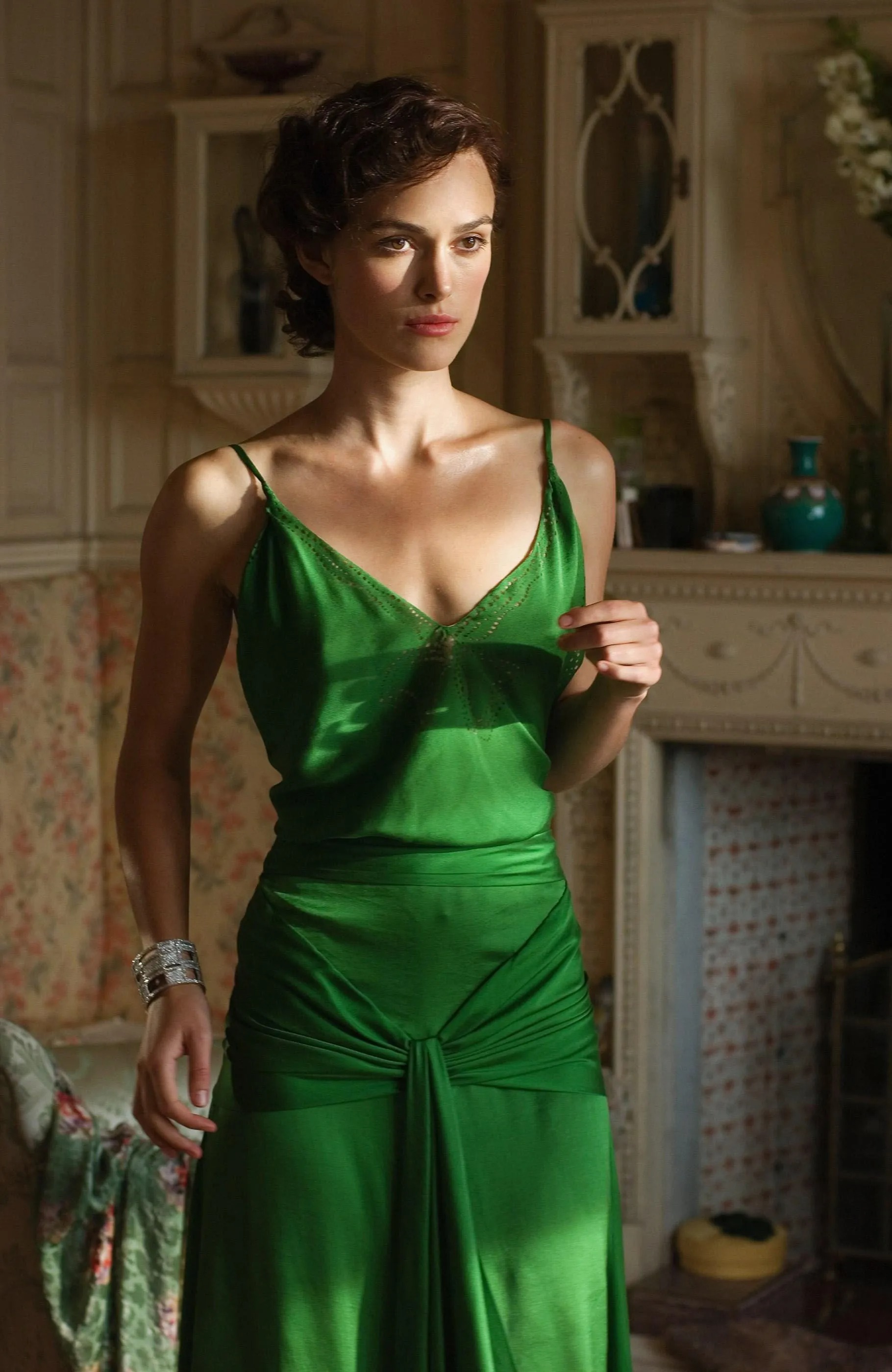 Atonement (2007)
Atonement has a range of incredible looks that capture London's pre and post-war era, but the true standout is Cecilia's (Keira Knightley) green evening gown. Arguably one of the most memorable dresses from a period film, it is a testament to the hazy, hot and dramatic evening that changes the course of several character's lives as Cecilia's recently realised love interest Robbie (James McAvoy) is falsely accused of rape by the petulant Briony (Saoirse Ronan). Costume designer Jacqueline Durran told Entertainment Weekly that director Joe Wright instructed her that "the mood of the dress should be that it could remind the audience that it is the hottest day of the year… So what I tried to do in creating this dress was to make it out of very fine fabric and make it very light and unstructured." Dramatically backless and made out of delicate but striking material, her creation encapsulates the heated tension the film hinges on.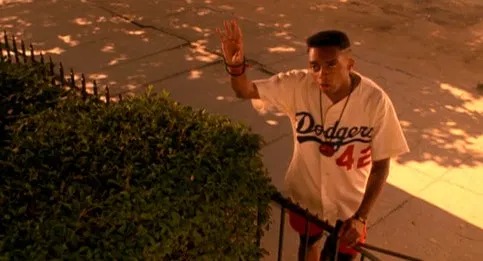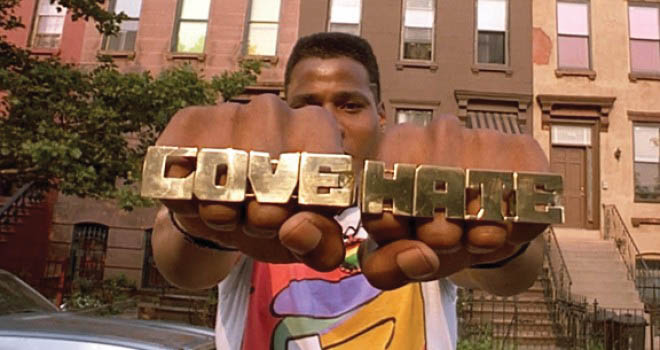 Do the Right Thing (1999)
Legendary costume designer Ruth E. Carter (the first Black woman to win an Oscar for best costume design for her work on Black Panther) made sure that Spike Lee's simmering Do the Right Thing was detail orientated. As we follow Mookie (Spike Lee) while he works a shift in Sal's Famous Pizzeria, we see the growing racial tensions in Bedford-Stuyvesant, Brooklyn, where white supremacy is coming to a head in the extreme warmth. For the first half of the film, Mookie wears red shorts and a Dodgers number 42 shirt -- the number of the first African-American Major League Baseball player, Jackie Robinson. Radio Raheem's memorable Love and Hate rings speak to both the sense of community and the need for self-preservation present throughout Do the Right Thing, as characters constantly have to negotiate racist micro-aggressions, gentrification, violence and anti-Black slurs.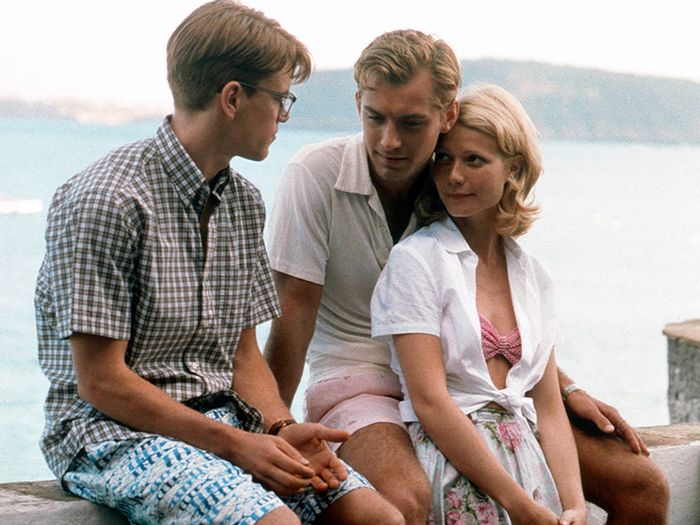 The Talented Mr Ripley (1999)
As Mr Ripley commit identity theft in the film adaption of Patricia Highsmith novel The Talented Mr. Ripley, we experience ideas of taste in the 1950s among New York's travelling elite. Ripley buys into the chic glamour of the rich, best communicated through their outfits; Jude Law's Dickie Greenleaf and Gwyneth Paltrow's Marge Sherwood are always polished and put together, despite the sweltering heat of the Italian summer. One of the real stars of the show is Marge's crisp white short-sleeved shirt, a nod by costume designers Ann Roth and Gary Jones to both her innocence and her moneyed background -- the kind that Ripley is willing to kill for.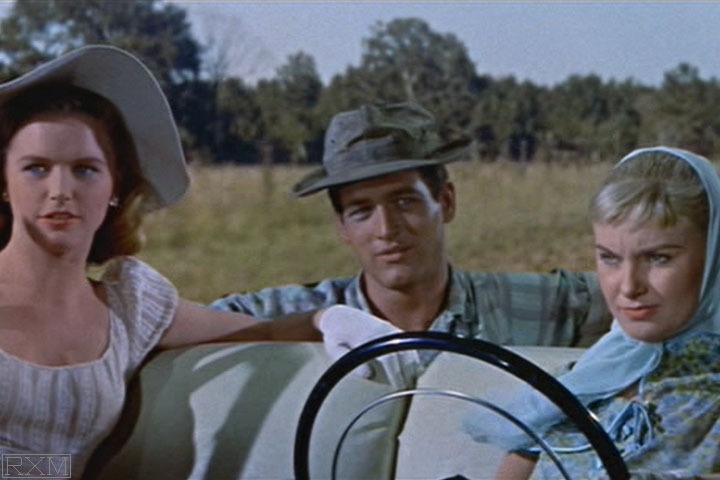 The Long, Hot Summer (1958)
They had met before, but (already married) Paul Newman and Joanne Woodward allegedly fell in love on the set of The Long, Hot Summer -- the original Brangelina in Mr and Mrs Smith. They starred as accused barn-burner Ben Quick and small-town Mississippi heiress Clara Varner, two people reluctant to get together, despite Clara's father (Orson Welles) protesting that they should. Tight wiggle skirts, deep V-necks, cinched in waist bands, peasant sleeves and big hats abound as costume designer Adele Palmer sought to capture the heated tension of the multiple William Faulkner stories that the film is based on. Clara's blue driving outfit is particularly chic, especially paired with Joanne's signature micro-bangs. Clara's sister-in-law Eula (Lee Remick) is notably interested in shopping and fashion, saying that she went into Memphis to buy an alligator bag and summer shoes as an act of morale boosting, despite only "redneck farmers and immediate family" seeing them on her.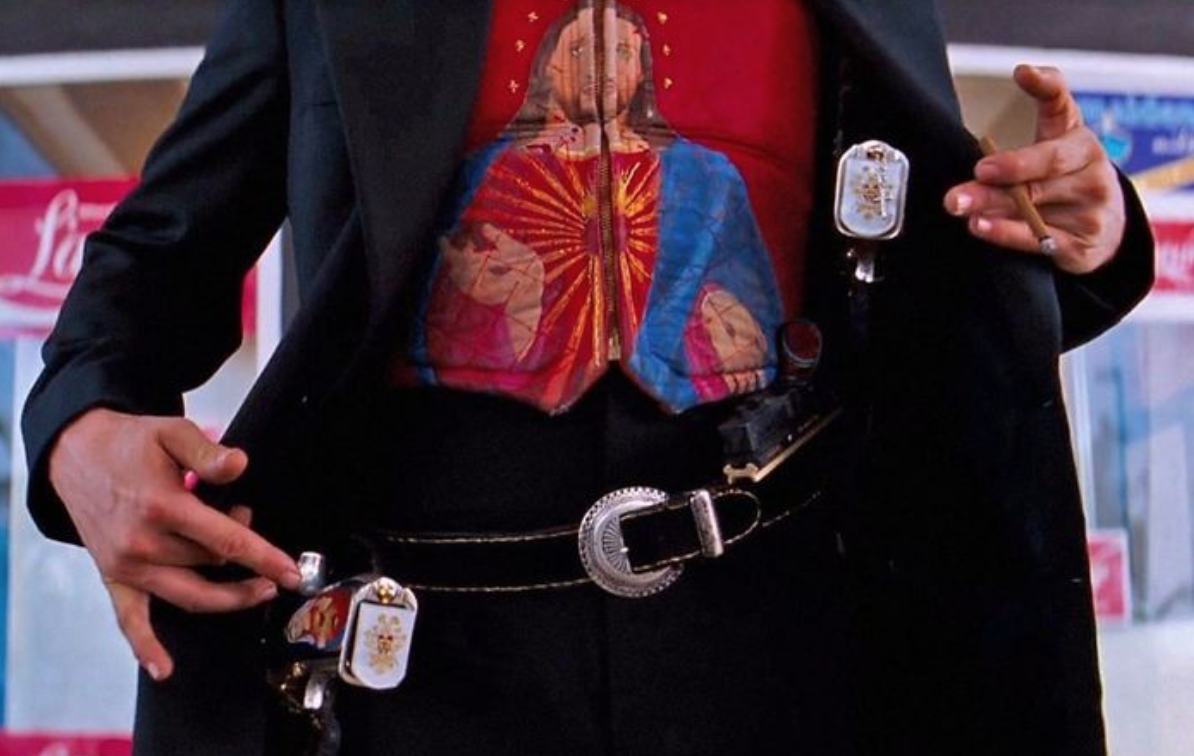 Romeo + Juliet (1996)
I think everyone who has seen Baz Luhrmann's Romeo + Juliet can recall when and where they were when first experiencing Leonardo DiCaprio's Romeo appear out of the simmering heat, smoking, writing and wearing a dishevelled tuxedo. He goes on to wear loose patterned shirts, unbuttoned to the midriff in the general style of the Miami-inflected Verona Beach, a play on the original setting of Verona, Italy. Catholic imagery is abound in this violent, sweaty setting. Who could forget Tybalt's Jesus waistcoat?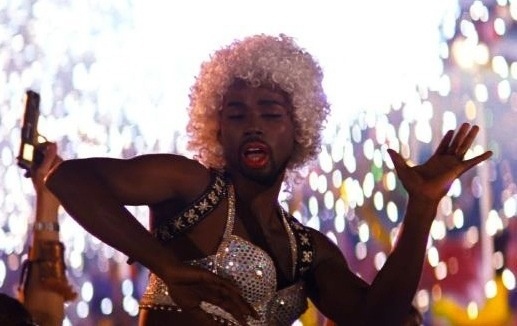 Luhrmann's Shakespeare adaptation was designer Kym Barrett's first film gig, and she certainly made her mark in Hollywood -- going on to design costumes for The Matrix, Us, and Aquaman. Other standout outfits are Juliet's angel costume party outfit and every single thing that Mercutio wears, from his sheer, unbuttoned white shirt to his sequin co-ord and pink wig.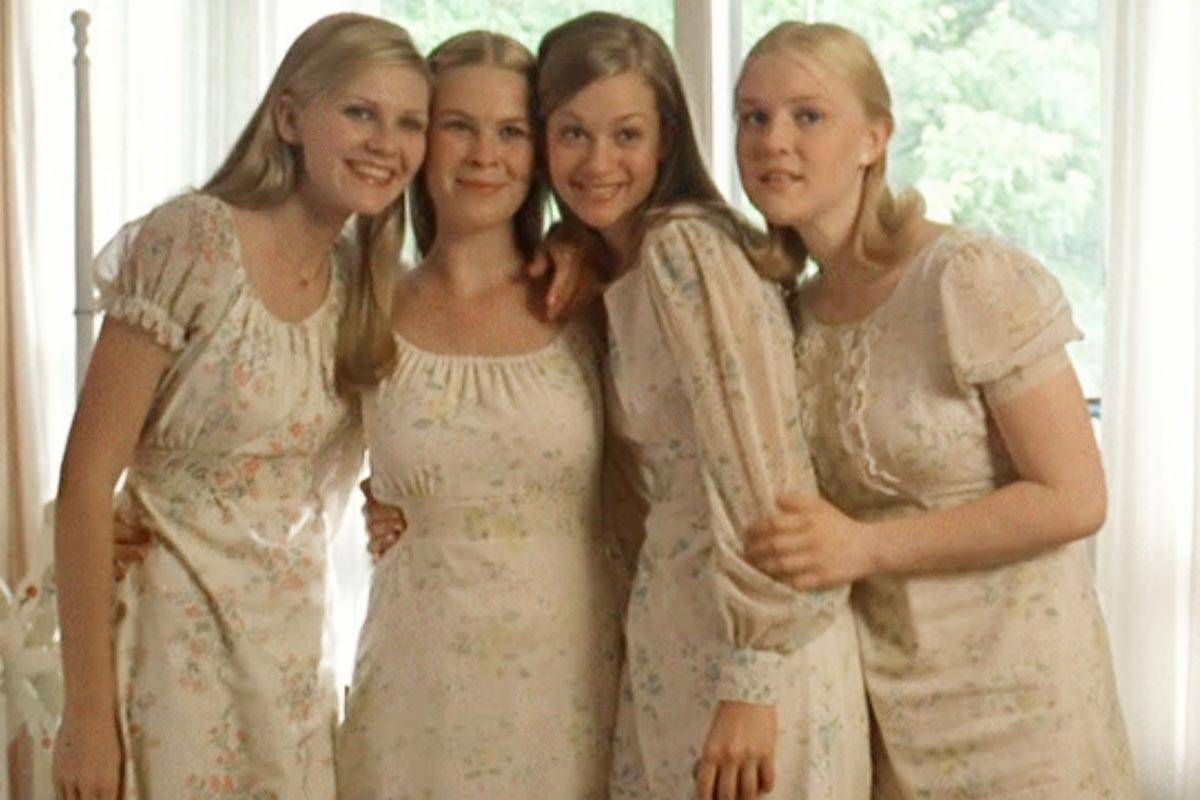 The Virgin Suicides (1999)
Sofia Coppola's directorial debut The Virgin Suicides is rife with typical summer themes -- despondency, entrapment, longing and lust. The Lisbon sisters, cut off from the outside world by their parents after their youngest sister Cecelia commits suicide, become enigmas to the local boys in their Detroit suburb. The 70s setting means that we're treated to bell sleeves, floral prints and maxi dresses against a backdrop of trinkets and Catholic iconography that their home is decorated in. Costume designer Nancy Steiner does a stellar job of heightening the ethereal and dream-like vision of Sofia Coppola in her adaptation of Jeffrey Eugenides' novel, encapsulated perfectly in their homecoming dresses, made from the same cream and blue floral material, but styled differently for each sister.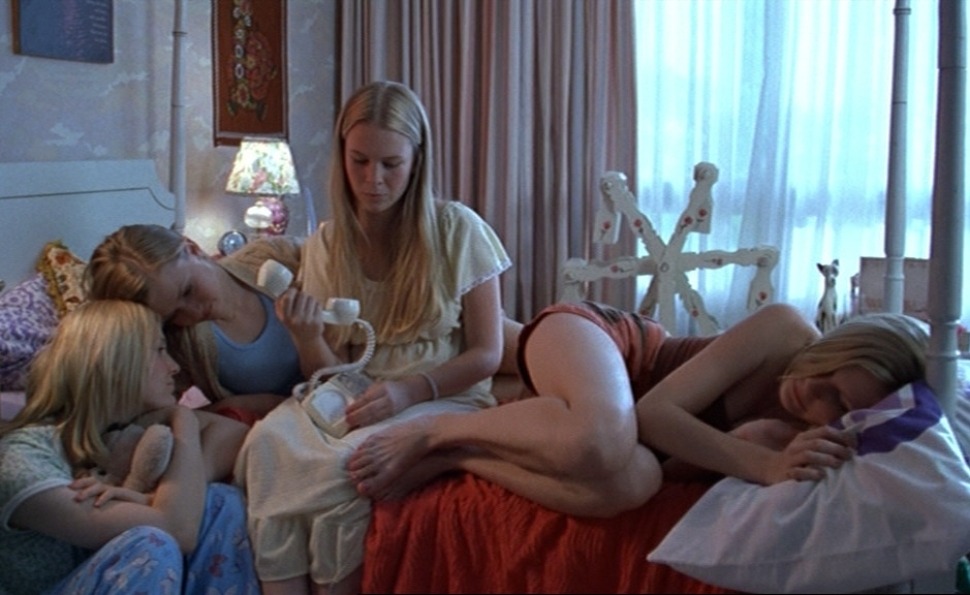 The sisters spend the majority of the film in pyjamas and casual-wear as they lounge around, bored and uninspired, capturing the slow and hazy breakdown of the idealised American suburbia that they are supposed to be content growing up in.