Dua Lipa's go-to sneaker fuses streetwear and high fashion fantasy
Inspired by this season's abundance of exaggerated silhouettes the Puma Suede Mayu is a bold, irreverent take on a Puma classic.
Images courtesy of Puma
The Spring/Summer 2021 catwalks, physical and digital alike, were filled with rapturous, exaggerated shapes -- joyous odes to self-expression to help us shake off those lockdown blues. Puffball silhouettes and poppy colours abounded, bringing us much us much-needed jolts of fun and irreverence. That said, magnificent as these clothes are to behold, they aren't necessarily what all of us want to wear on the daily.
That's where Puma have stepped in, creating a brand new shoe silhouette that marries extroverted high fashion flair with the easy-going, ready-for-the-streets approach they're so well known for. Taking one of their iconic sneakers as the point of departure, the German sportswear titans are releasing the Suede Mayu, a striking reimagining of the Classic Suede silhouette, late in April. The OG's look is kept intact, but here, it's given two striking tonal makeovers in cobalt blue and strawberry red, and decorated with Puma's signature nubuck formstrip (for those after something a little more low-key, they've got you covered with black and white versions dropping in June).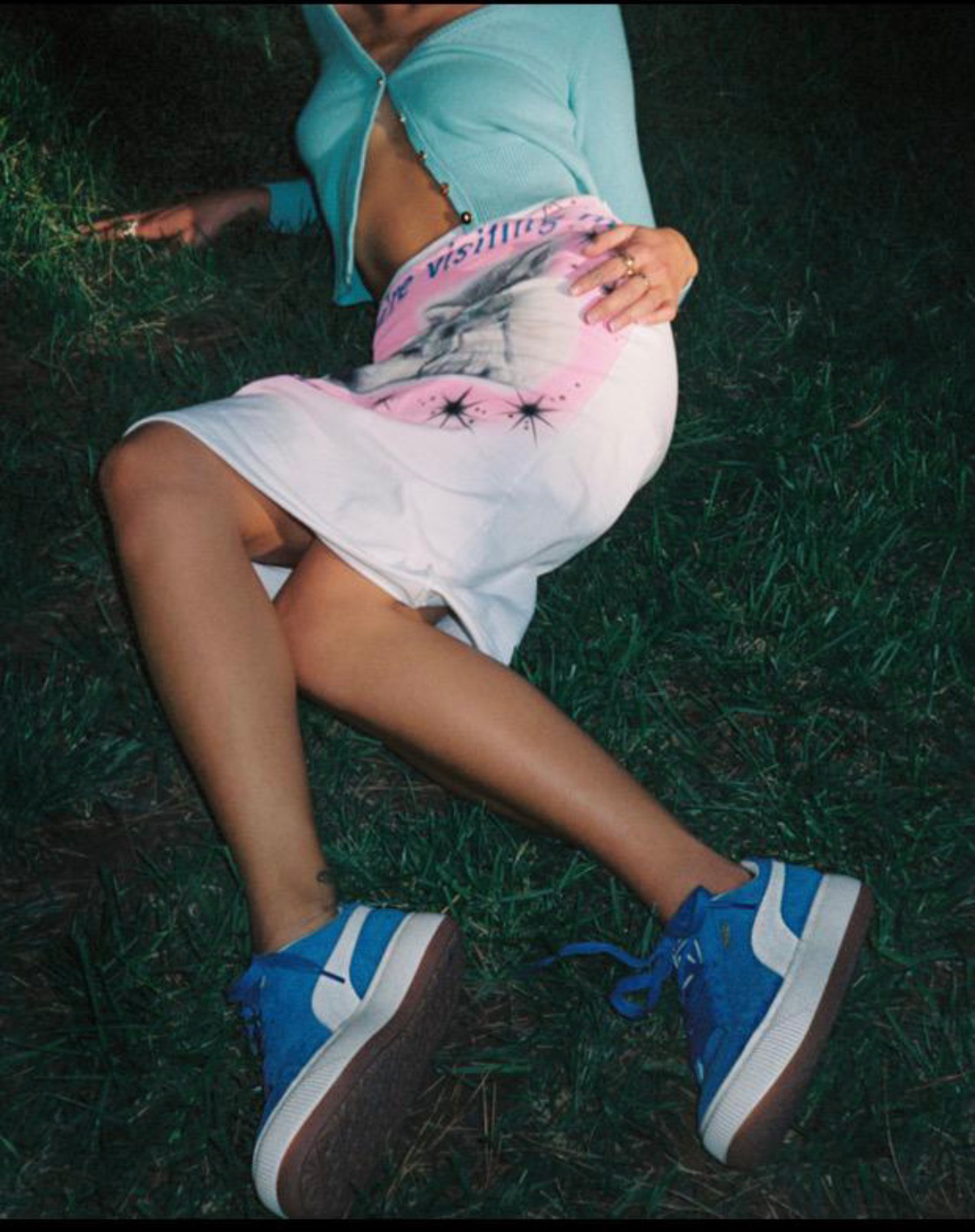 Where the Puma Suede Mayu's maximalist spirit really comes through is in its proportions. Its wrapped platform is proudly pumped up, offering a welcome boost in height, while mirroring the contours of all those structured waistlines and ballooned sleeves we've been seeing on the runway. And then there's its padded upper, which both assures the utmost comfort wherever you, whatever you're up to -- and accentuates the shoe's bold, curvilinear line.
How to style this most versatile shoe, you ask? Well, who better to show you than the living paragon of fashion irreverence herself, Dua Lipa! Known for pulling off fresh-of-the-catwalk haute couture as naturally as breezy, lo-fi '90s-inspired looks, the pop star opted to pair her cobalt blue Puma Suede Mayus with a casual printed skirt and teal cardi combo in the self-shot snaps you see here.
No worries if her look isn't your particular flavour, though. Striking the perfect balance between in-season savvy and day-to-day practicality, the Puma Suede Mayu works in any context, be it as a dressy touch for your cosy WFH threads, or as an easy-going accent on all the flamboyant SS21 outfits on your post-lockdown-look wishlist.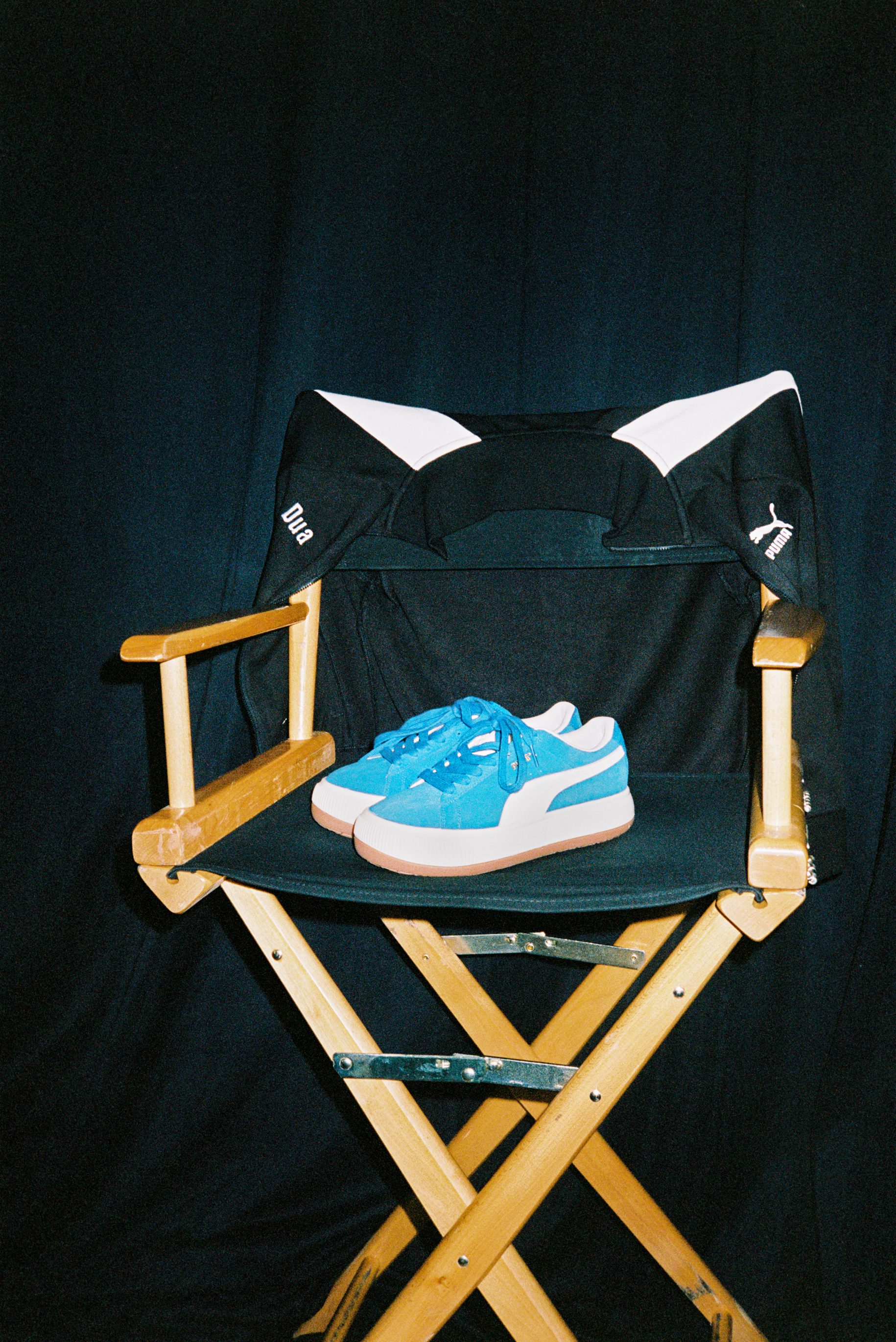 The Puma Suede Mayu will be available to purchase from 22nd April.