This new photography book helps buy laptops for Brooklyn school kids
Ibrahem Hasan's 'Love is Why' is inspired by community mentors and Malcolm X. 
|
18 February 2021, 10:27am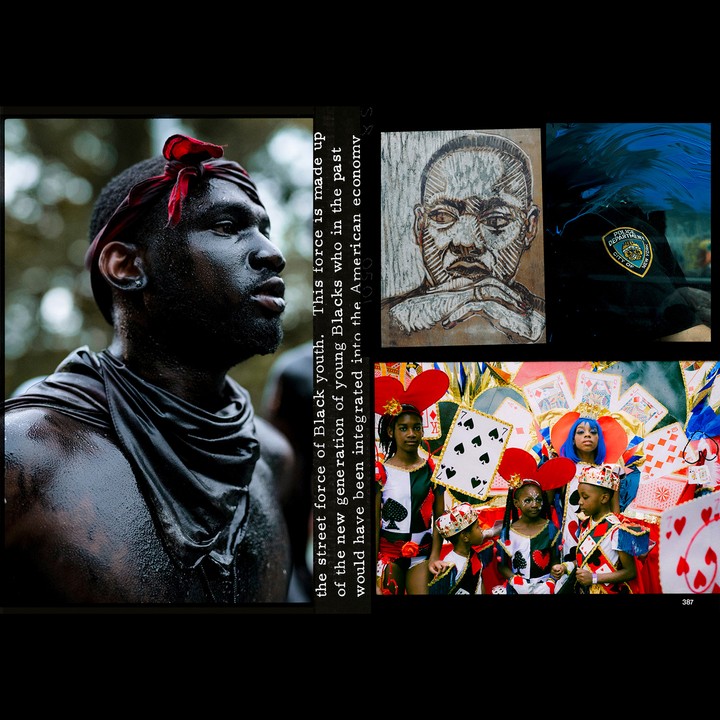 The New York photographer Ibrahem Hasan's new book, Love is Why, is a visual ode to the mentors that helped shape him growing up in Chicago's South Side. As young people's lives over the past year have been upended due to coronavirus, he's decided to use the profits from its sale to buy laptops for home-learning school kids in Brooklyn. "Last year was a trying time for all of us: COVID, police brutality, poor leadership, mental wellness… and the list goes on," Ibrahem says. "I read an article in the New York Times about Dez-Ann Romain -- principal of the Brooklyn Democracy Academy -- passing away due to COVID at the early age of 36. I wanted to use my energy to help that school in any way."
The resulting work is, of course, Love is Why, which you can preorder now. The book is an experimental piece; a thank you to both his childhood mentors and Malcolm X. The book, Ibrahem says, is a visualization of their teachings, and the conversations he had with them growing up on the South Side of Chicago. His photography and art sits alongside contributions from photographers, artists, and writers he respects.
"I recall a conversation [I had] with my sister that lives in LA and has 3 young boys being homeschooled because of COVID and they didn't have the necessary tools [to learn] such as laptops," Ibrahem says. "I sent them mine, and that's why I focused on laptops for BDA. Many minorities have been hit hard. I don't want to see the development of our youth suffer, so I'm just trying to do my part."
You can pre-order the book for $64.65 USD at loveiswhy.us