Your first look at Kristen Stewart as Princess Diana
Hollywood's queer legend will play the princess in a new biopic called 'Spencer' coming in 2022.
Kristen Stewart -- she of Charlie's Angels, Twilight and being an iconic queer woman fame -- is next in a long line of actors to assume the role of one of the most famous women of all time: the late Princess Diana. In 2020, she was cast in the lead role of Pablo Larraín's next movie, titled Spencer. Today, we get our first look at Kristen Stewart as Princess Diana, the woman who rocked the British monarchy.
In an image released from the set, we see Kristen looking pensively out of the window of what seems to be a stately manor, wearing a blonde, wavy wig, black hat with veil, and a pussybow collar shirt, affirming the belief that you can't make a good Diana film if you don't get the look down. So far, so good. Hopefully Pablo Larraín's film will be nothing like the cursed Diana biopic that starred Naomi Watts. If any actor is no-bullshit enough to play one of the bravest people to walk into Buckingham Palace, it's Kristen Stewart. Plus, there's the added benefit of Pablo's track record: his movie Jackie, starring Natalie Portman, captured Jackie Onassis in the days after her husband, John F. Kennedy was assassinated. It earned its lead star an Oscar nomination.

"Spencer is a dive inside an emotional imagining of who Diana was at a pivotal turning point in her life," Kristen Stewart said in a press release for the movie. "It is a physical assertion of the sum of her parts, which starts with her given name; Spencer. It is a harrowing effort for her to return to herself, as Diana strives to hold onto what the name Spencer means to her."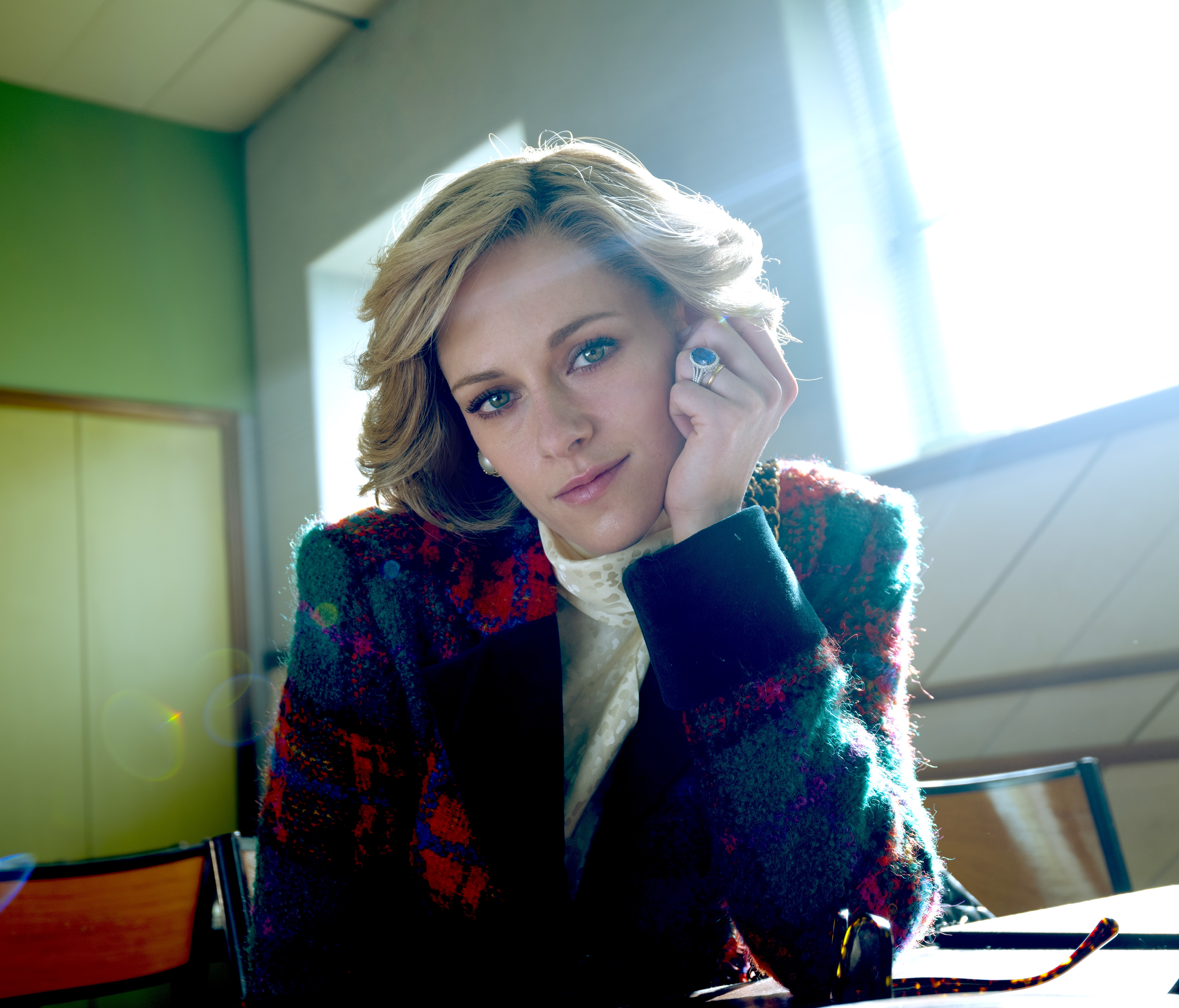 Similar to Jackie, the film takes place over the course of a particularly sore period in Diana 's life. It focuses on a weekend during which Diana attended Sandringham Palace with the Royal Family for Christmas, deep down knowing she was ready to leave her marriage. The film is set to be shot in the UK and Germany, with the aim of the film hitting festivals later this year. A wider release looks likely in 2022, the year that will mark the 25th anniversary of Diana's death.
But Kristen has some strong competition. Emma Corrin has just earned a Critics' Choice Award nomination for her turn as Diana in The Crown. She'll be succeeded in the show by Elizabeth Debicki. That being said, we're not ones to complain about a plethora of Diana's on our screens. End the monarchy, we say -- but let Diana homages like Spencer live on.