"I was snorting lines of Arrabbiata": Interviewing the House of Gucci cast
Adam Driver, Camille Cottin and Jared Leto reveal the villains and fears at the heart of the new movie about the fashion family's checkered past.
|
25 November 2021, 8:30am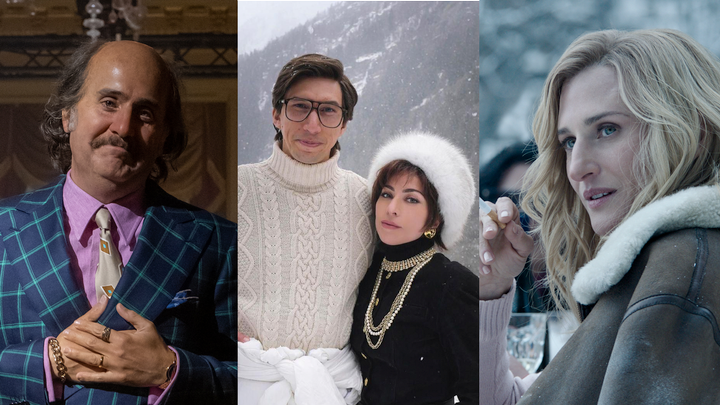 Images via MGM
God bless House of Gucci, a movie hellbent on being the most deranged, dangerous and iconic of 2021. Ever since we first caught wind of its clear-set campiness earlier this year, we've been chomping at the bit to see what would become of it. First we had those leaked paparazzi pictures from Ridley Scott's set, featuring Lady Gaga looking furious in character as Patrizia Reggiani: the woman who married into the Gucci family in the 70s, was ousted from it, and then sent to prison for hiring an assassin to kill her ex, Maurizio Gucci (played here by Adam Driver).
Then we had the film's cinematographer calling it a "soap opera" of sorts; cue the screams of gay people everywhere. Then, of course, we got the instantly meme-able trailer. Yes, this high fashion crime thriller is not tonally straightforward: it's bleak, convincing, silly, comedic and gritty all at once. That mishmash has led to one of the most critical divides of the year so far: one called the movie "trashtacular"; another said it was an "infectious, bizarro bit of fun". We're firmly in the latter camp, and so, of course, we had no choice but to grab the film's cast to talk about how it all came to be.
In the film, which follows Lady Gaga's Patrizia as she rises through the ranks of Italian society by joining the Gucci cohort, we see how one woman can catalyse a domino effect of mayhem throughout one family. She marries Maurizio, a Gucci disinterested in the fashion industry, but who's drawn towards it by his compelling new wife. Alongside him are his father Rodolfo (Jeremy Irons), uncle Adolfo (Al Pacino), and his cousin, a failing fashion designer Paolo, played by Jared Leto in full freak mode. Soon, to stir things up further, a new woman shows up threatening Maurizio and Patrizia's relationship: Paola Franchi, played by Call My Agent! star Camille Cottin.
Here, Adam, Jared and Camille walk us through the fears of playing real life people, tackling those now (in)famous accents, and identifying the villain in a story that seems full of them.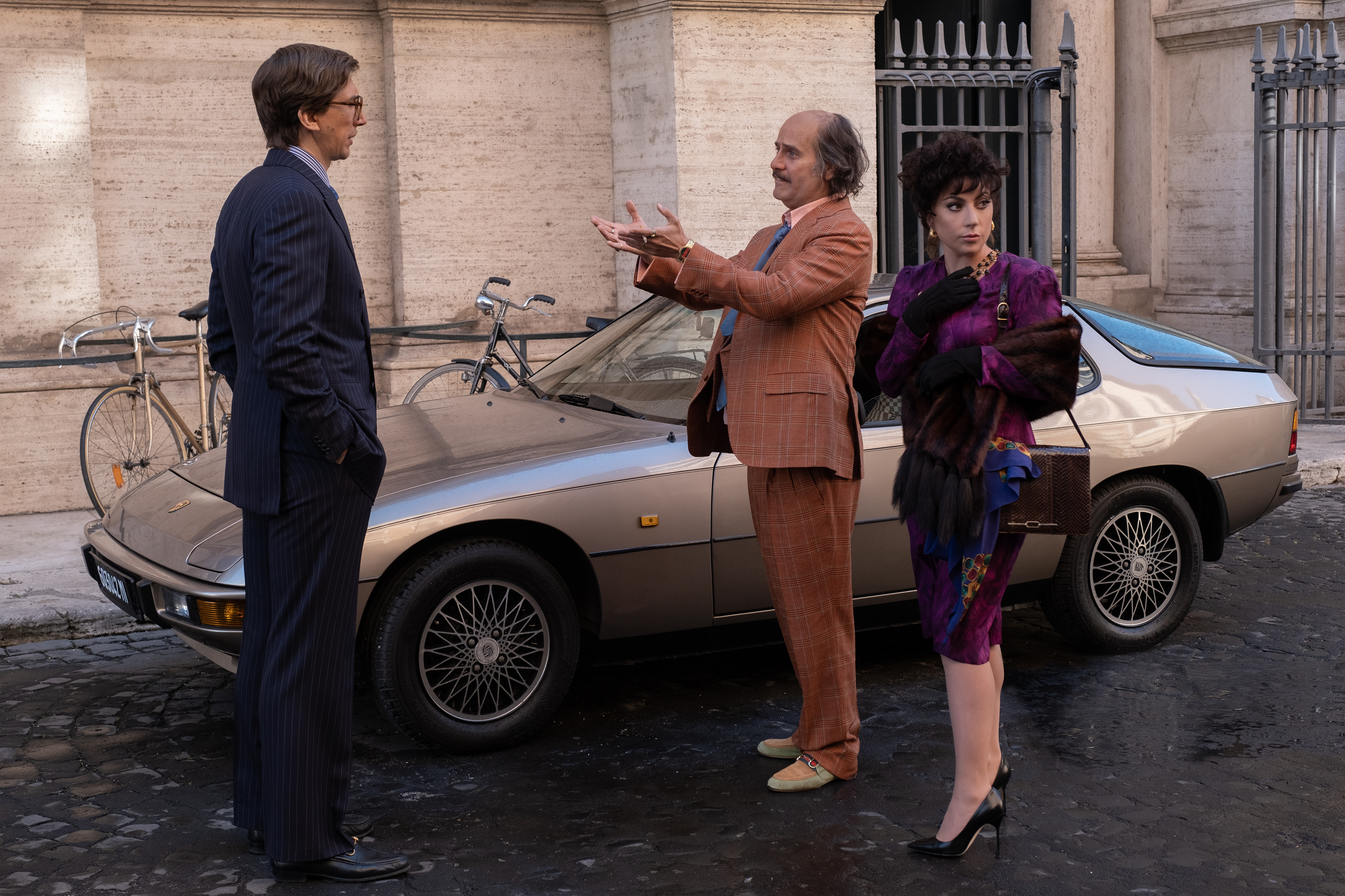 On capturing the legacy of their characters
Jared Leto (Paolo Gucci): Bringing Paolo to life was like birthing a bowling ball out of my sphincter. I keep saying my butt was shaking like two little chicken bones on that set. It was a very physical performance. There's something about corduroy, I think: when you put it on, it's like you can catch fire.

Camille Cottin (Paola Franchi): I thought about Paola and when she arrives in the story, and why that person, at that moment, is an important piece on the [chess] board. It's because of where each character is in their life that those chemical [connections] happen, so I wanted to give her maturity. She allows Maurizio to be who he wants to be; that's why she touches his heart. What he brings to her is also, probably, a repairing of some wound. Of course, she's also an antagonist to Maurizio and Patrizia's relationship.

Adam Driver (Maurizio Gucci): When playing someone real, I've realised before you've got to focus on the things that capture your imagination and discard the things that get in your way. That means any kind of expectation. You have to have a barometer of what you and the director feel is right. Maybe halfway through filming, you kind of know the character better than anybody else does, because you're living inside it for a certain time, and you have to own your decisions.

Jared: I did it all. I was snorting lines of arrabbiata sauce by the middle of this movie. I had olive oil for blood. This was a deep dive I did. If you took a biopsy of my skin, it would come back as parmesan cheese! This is my love letter to Italy. There was a lot of work and preparation, and yes, I had an Italian accent and I enjoyed and embraced that, and lived in that space as much as I could, and for as long as I possibly could. I climbed into that creative cave and came out through the bowels and intestines into the oesophagus of the one and only Paolo Gucci.


And tackling their fears
Camille: I think Paola's character is not as [well known] as the other characters here. My point of view remains quite mysterious, and it's not so much shared with the audience. Nevertheless, you have the script and the direction. They have a point of view, and I'm following the flow. I'm very happy because I think we all agreed on what we wanted to do with [Paola's] character. I thought about it afterwards, if she sees the movie, I hope she's not going to ask 'Why did they choose that woman to play me? What a weird choice'. Everything is pretty private around her.

Jared: I'm absolutely fearless, as you can tell! No, I'm full of doubt and insecurity. But still, I'm the guy who's at the edge of the cliff who really wants to know what it's like when I jump off. I enjoy the fear. It really is a lesson, and it's great fuel. I do a lot of rock climbing, and I don't get too scared by heights or exposure, but that fear of failure is a beautiful thing. It forces you to work harder and dream bigger.

Adam: I'm pretty good, on a film set, at filtering information as much as possible, and that includes things my body is telling me. I try to push fear or anxiety as deeply as I can if I start to feel that. That's easy on a Ridley set. We've worked together before, and everyone on his sets are good and prepared and available. The crew is really efficient because they've all worked with Ridley for a while. I can't remember a lot of fear being felt. I had my own anxiety of wanting to do a good job that begins five minutes after you realise you're going to do the job. You get the job and that's the best time there is, but then the anxiety of having to do it sets in. What happens with it is beyond my control. Fear to me means tight; you need to be available and loose when you're shooting.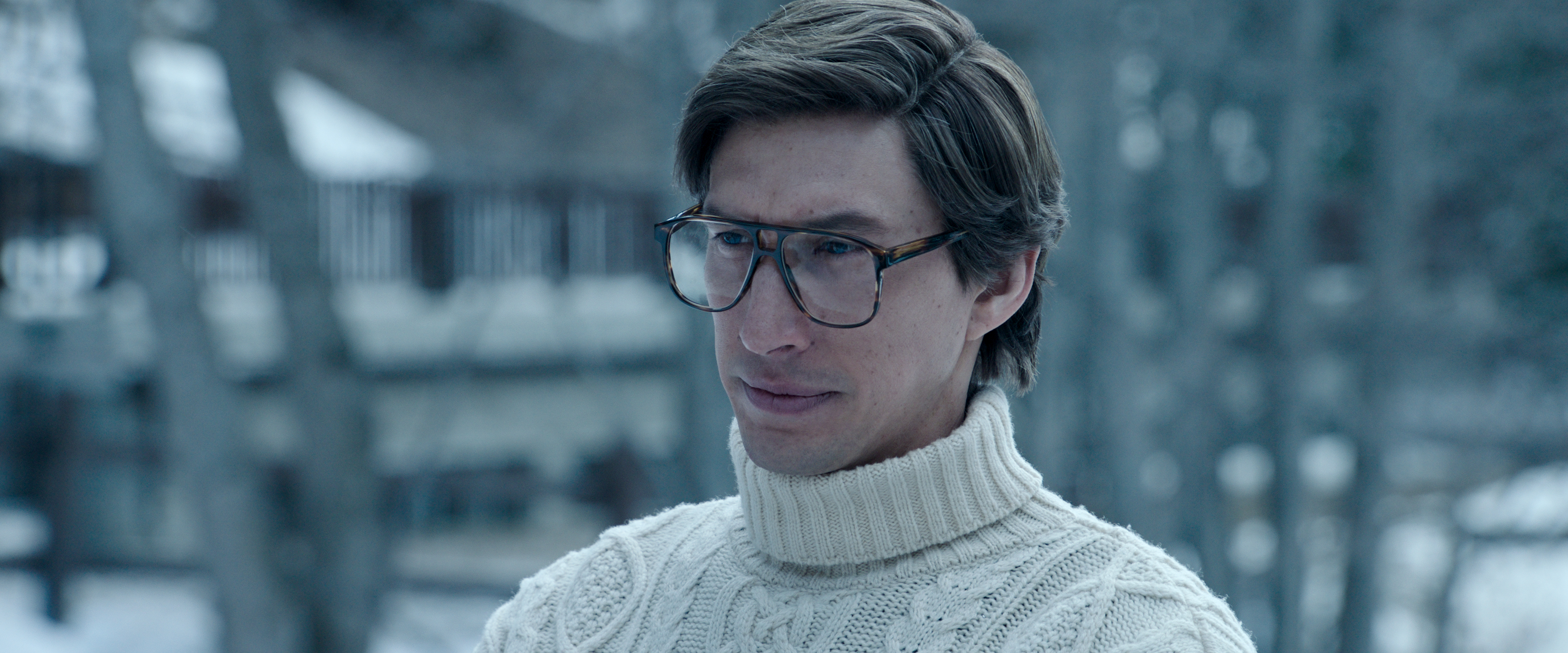 On the project feeling bigger than them
Camille: When I auditioned for the part, the casting was already known and it felt huge, so I didn't immediately picture myself among those incredible actors.

Jared: It goes back to Paolo's ass: Al Pacino feels bigger than me; Ridley feels bigger than me; it all feels bigger than me. It feels impossible when you look at it from the outside to stand toe-to-toe with your heroes. It all seems daunting. But that's the great thing about working immersively. You're so entrenched in your character that it's like going to war. You've been training for the battle and there's nothing that can stop you.

And working with Ridley Scott
Camille: To me, Thelma and Louise was the first stone of my feminism. I was a teenager when I saw it, and it was a shock. It was on TV again last year, and I was still struck by its modernity, and what it says about justice and harassment and testimony. It's incredible. Nothing has dated. I was 14 when I saw it first, so having the opportunity to work with a director who has had such an impact on you and your cinematographic experiences is a dream.

Adam: Ridley gives you a lot of space because of the way he shoots. He'll pivot if he feels like you're following an impulse, but also because of that, it's your choice. If you can defend it, then [your way] wins. He has an opinion about it, but he's hired you for your ideas and has centred it around a conversation you've already had with him.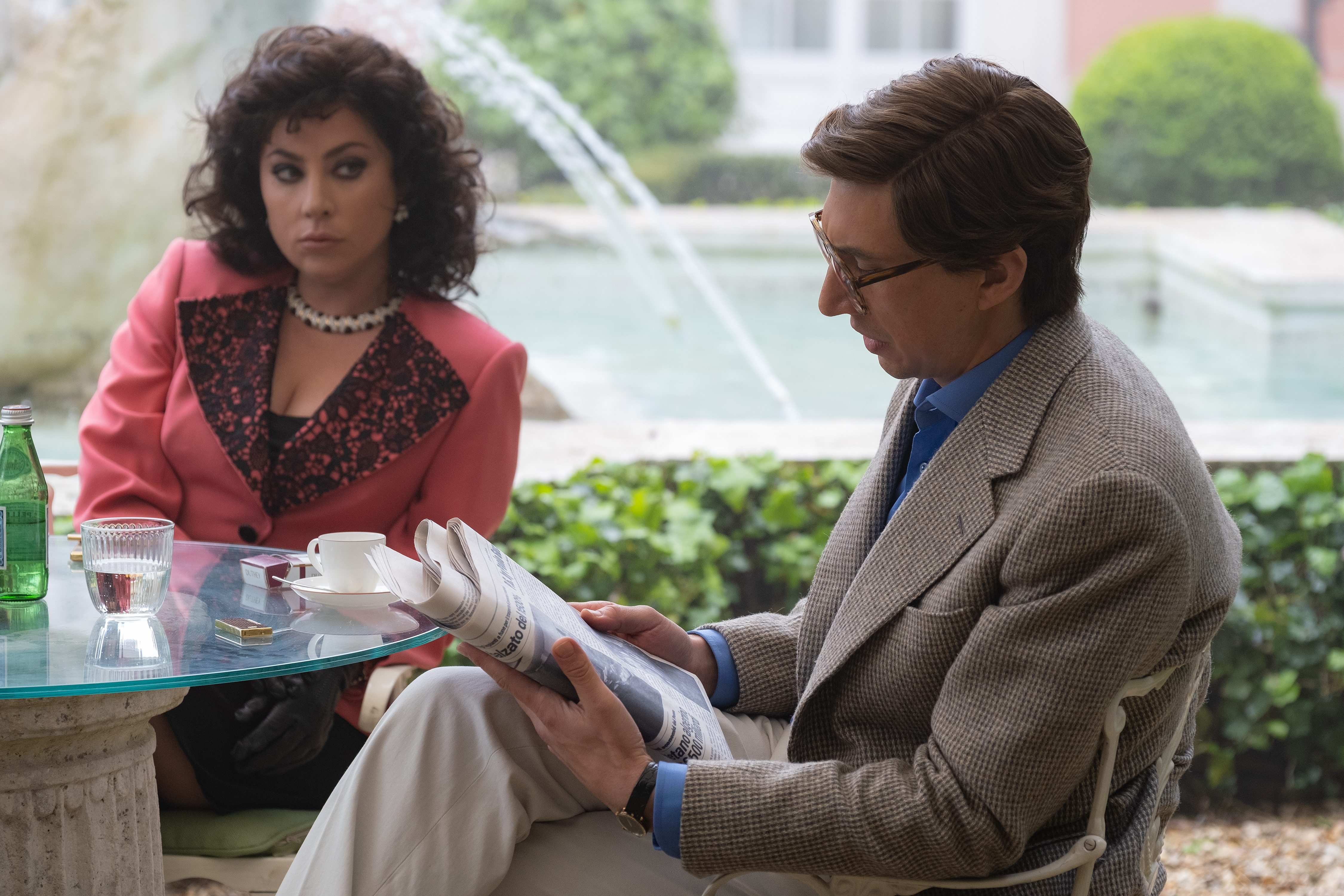 On the accents
Jared: There was a little bit of Paolo's voice recorded so I based it partly on that, but the parts I didn't have, I blatantly ripped off from the creative director of Gucci. I stole half of [Alessandro Michele's] voice, to be honest. Honestly, the side-eye he gave me after he heard my voice in the movie. I warned him, don't get too close to me because I'll take your psyche and I'll shit it out on screen sometime. He's too great of a character.

And the real question: who's the villain here?
Camille: Well, they're all villains, no? To me, they want to be kings but they're clowns. The problem is that it's not moral. What's interesting is that each actor embraces their character and defends them without judgement. But at the end, as an audience, what we receive is far more judgemental. Patrizia is behaving as she behaves because she's been humiliated and hurt and spat at. Maurizio has been manipulated. Paolo has been excluded. Pina [Auriemma, a clairvoyant and the co-organiser of Maurizio's asasssinaton] is in love with Patrizia, and that's why she does what she does. What appears is the greed and jealousy and ambition, and the poison of money. They're stabbing each other behind their backs.

Jared: Well, probably the person that murdered somebody, right? As far as I know, no one found out about any murders [Paolo] committed. I'm the heart and soul of the film, and probably the brains too.

Adam: Everyone in this family wants to be considered as someone they're not. I find that really relevant to families in general. You are raised with these people, they've seen you grow up, and then you go and have life experiences, return and are like: 'I'm different now!' But no one acknowledges that. They want to make you their vision of who you'll always be to them.
That's the curse of everyone in this family: Paolo wants to be seen as a creative force. Aldo wants to be the head of Gucci. Adolfo wants to be seen as an actor who also has some kind of control over the brand; he doesn't want to die without being remembered. Patrizia wants to be higher than her station. Maurizio wants to come into his own. But no one will see them that way. Here, they're all trying to push their own agenda.
House of Gucci is in US cinemas now, and will be released in the UK Friday 26 November. Follow i-D on Instagram and TikTok for more on movies.
This piece is comprised of interviews conducted with members of House of Gucci's cast individually, that have been condensed and edited together for clarity.

Tagged: