Images courtesy of Central Saint Martins
The 10 CSM graduate designers you need to know
With collections exploring everything from techwear to gender expression to QR codes, discover CSM BA Fashion 2022's standout talents.
Images courtesy of Central Saint Martins
How do you know that your ticket is one of the hottest in town? Well, when Madonna rocks up minutes before the start and cosies up next to FKA twigs, you can be pretty sure that yours is. This was the spectacle that set the scene for Tuesday's Central Saint Martins' BA Fashion graduate show, one of London's most hotly anticipated fashion events. Known far and wide as a certified platform for launching the careers of the stars of tomorrow's industry, yesterday's show was an extension of the more democratic approach to presenting the graduating class's work that was pioneered last year. While before the pandemic, only a selection of students would present the fruits of their labour in the public-facing press show, this year, each of the year group's 115 members was given a space, showing three looks each.
Presented under the watchful eye of Holy Mother Madonna herself, their work was a testament to why the school is routinely considered one of the world's best, with collections exploring themes as diverse as artificial intelligence, QR codes, reproductive rights, tech wear, size inclusivity, gender expression, ecological responsibility and much more. Ultimately, they proved fashion's power as both a medium and a message in and of itself — and proved the infinite expanse of stories it's possible to tell through cloth. Here, we run you through ten of our favourite collections — be sure to keep your eyes and ears peeled for these names over the years to come.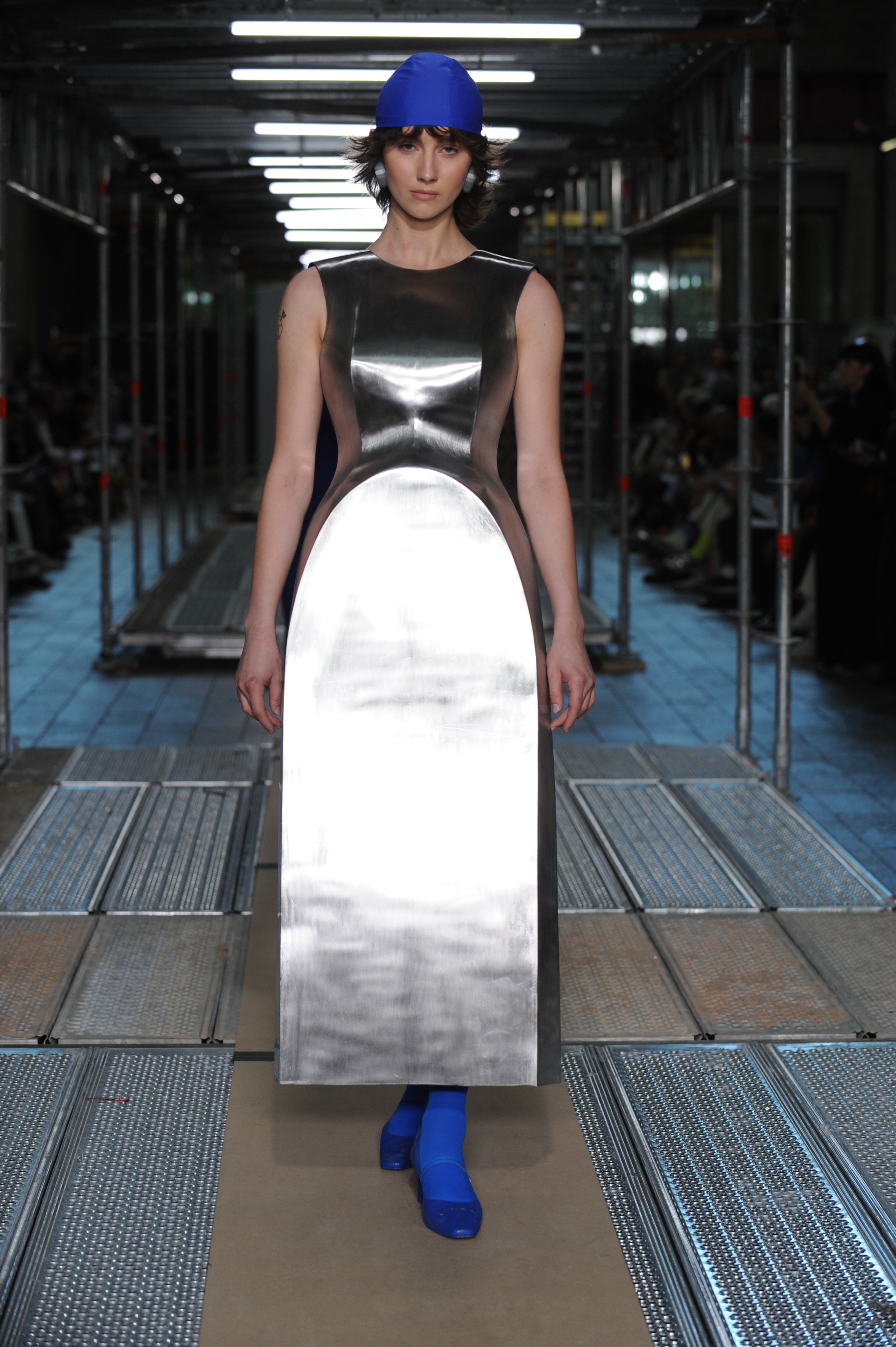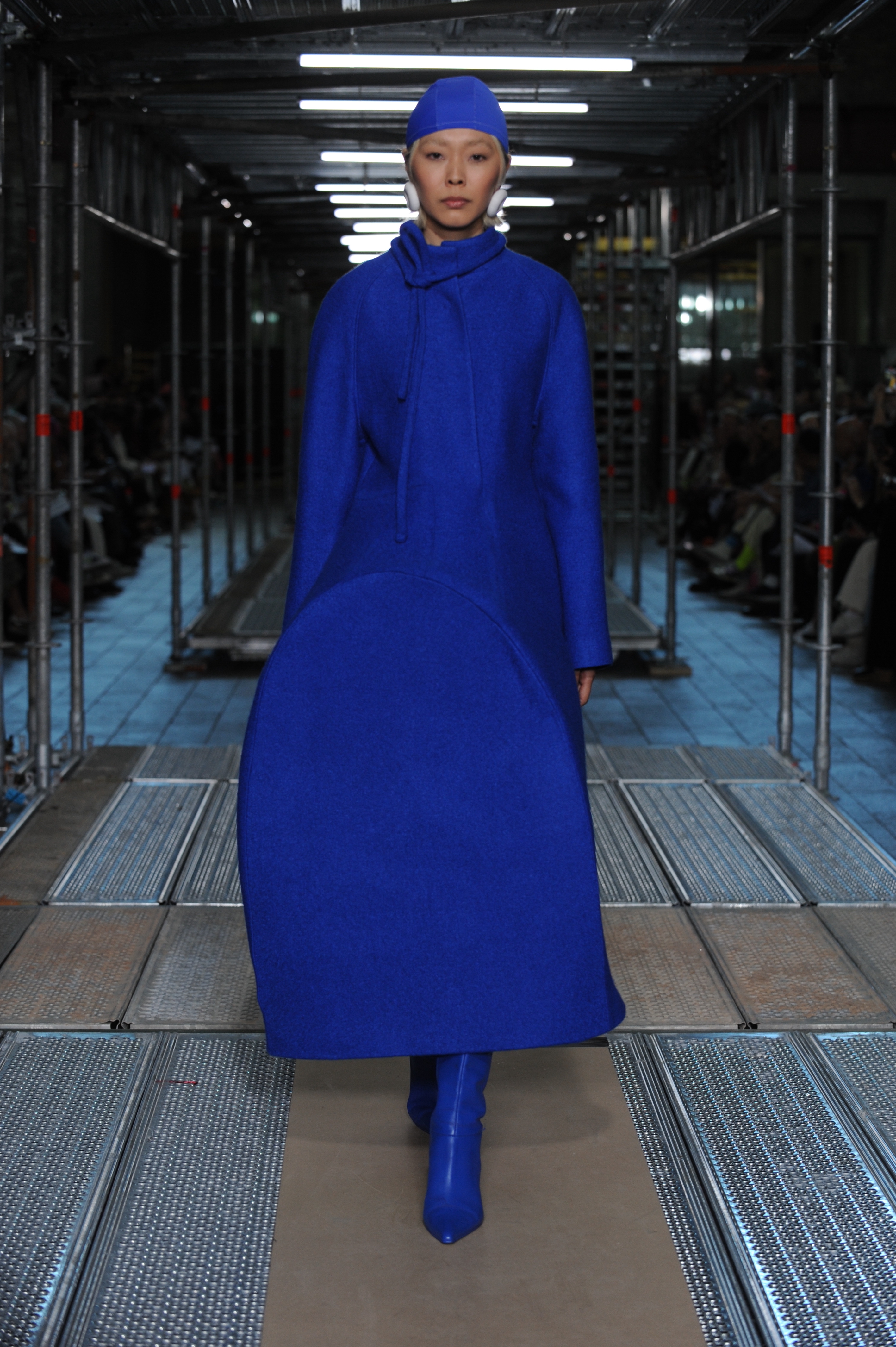 Emil Dernbach
The runner-up for this year's prestigious L'Oréal Prize, Emil Dernbach's collection brought a sculptural rigour to the runway, with column-like gowns in metal sheeting and royal blue and marigold felt. There was clearly a complex conceptual underpinning to the work, but that didn't lead to an overcomplicated end result. A very deserving awardee!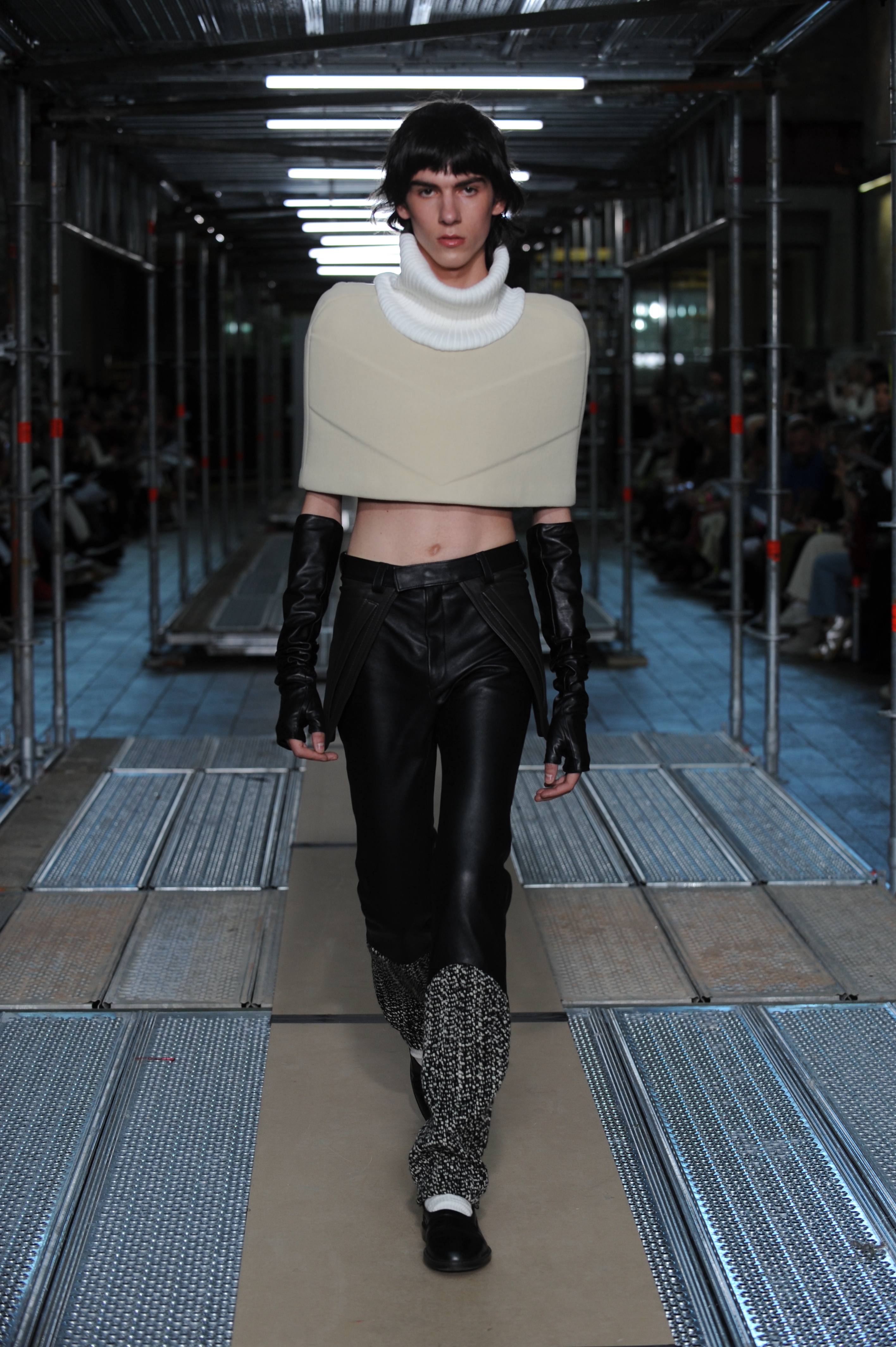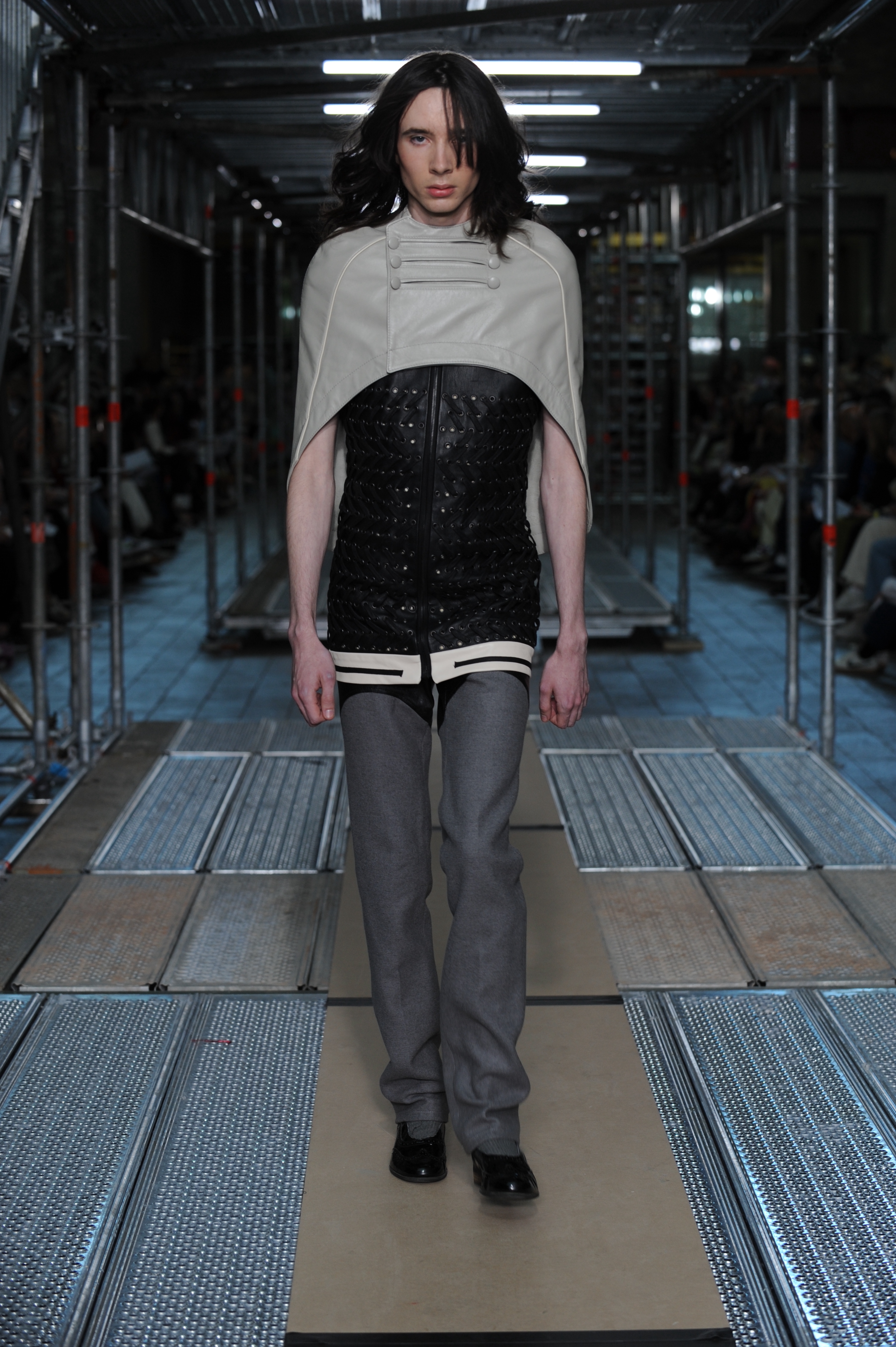 Henri Hebrard
With studded leather jackets, slimline capes and leather trousers with salt-and-pepper knitted hems, Henri Hebrard's collection was one that could have been pulled straight off a rack at DSM. Imbued with a sense of svelte, slimline grunge, his work bears the hallmarks of Hedi Slimane's Dior Homme and Stefan Cooke, reimagined for today. One to keep an eye out for!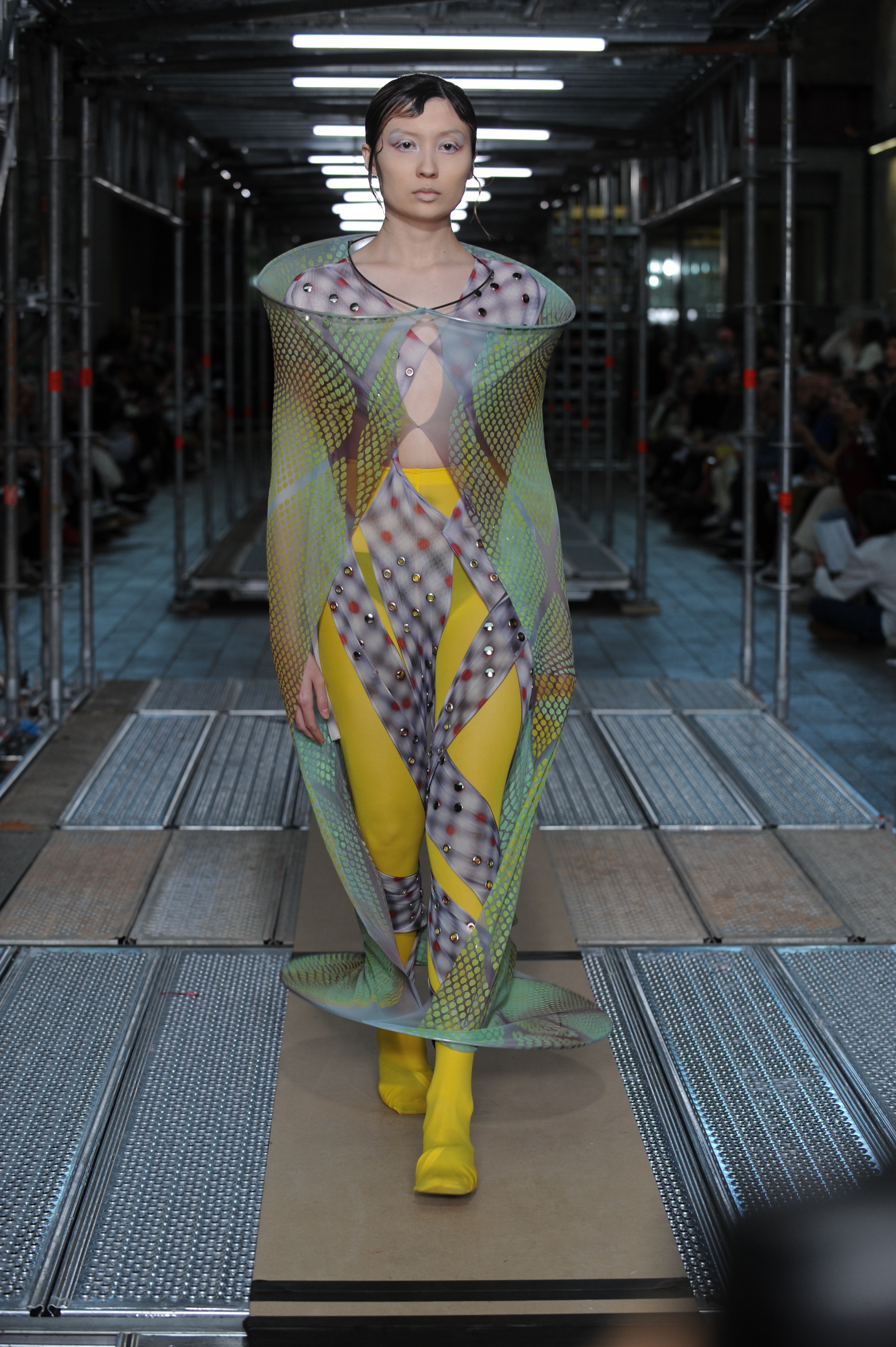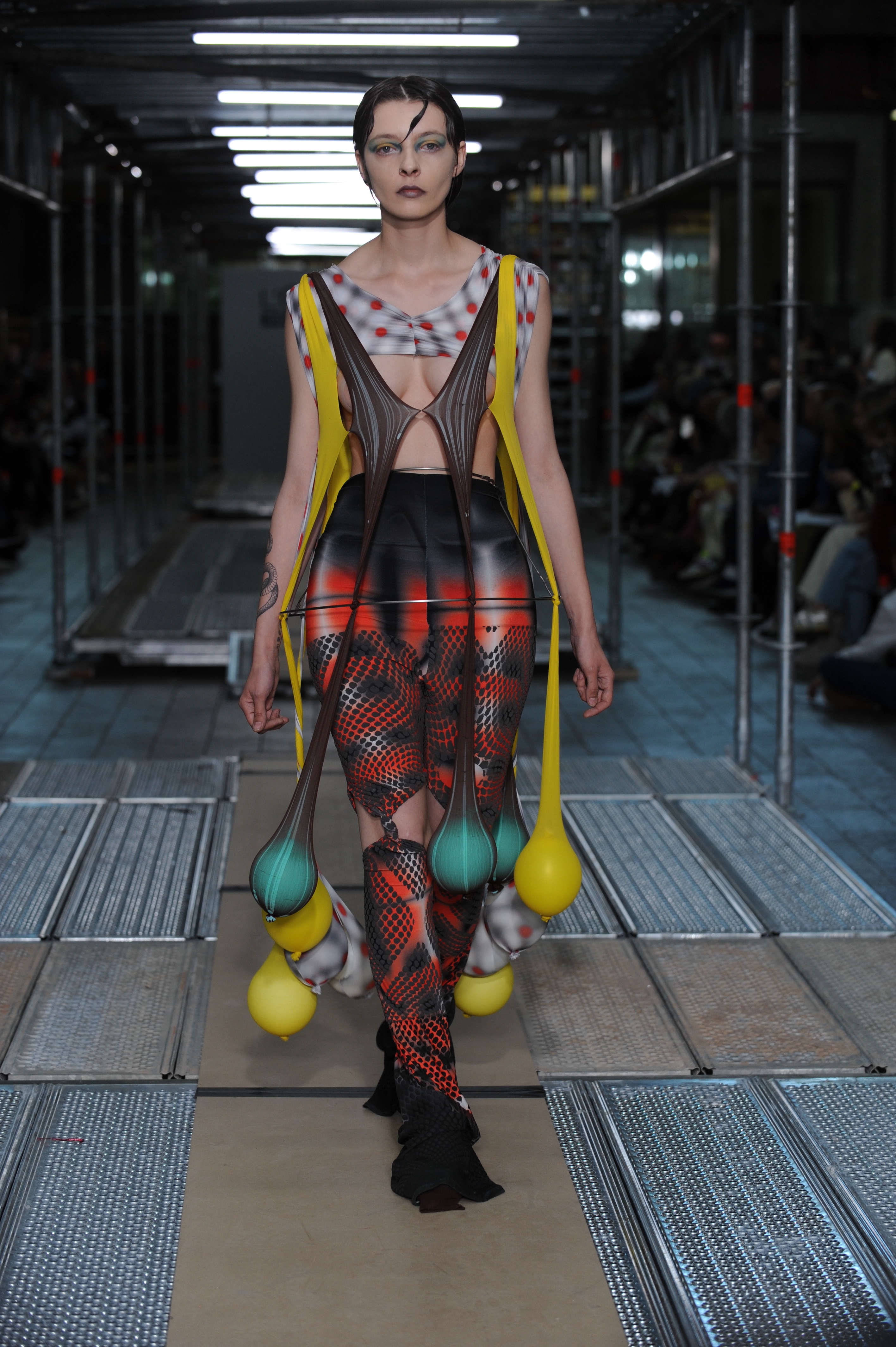 Ran Tao
Ran Tao's collection effortlessly fused a trippy sense of joy — conveyed in the blurred polka-check prints, bouncing nylon-netted balls and bright pastels — with an exacting elegance that came through in the swooping, hoop-stretched mesh silhouettes. A night at the circus, but chic!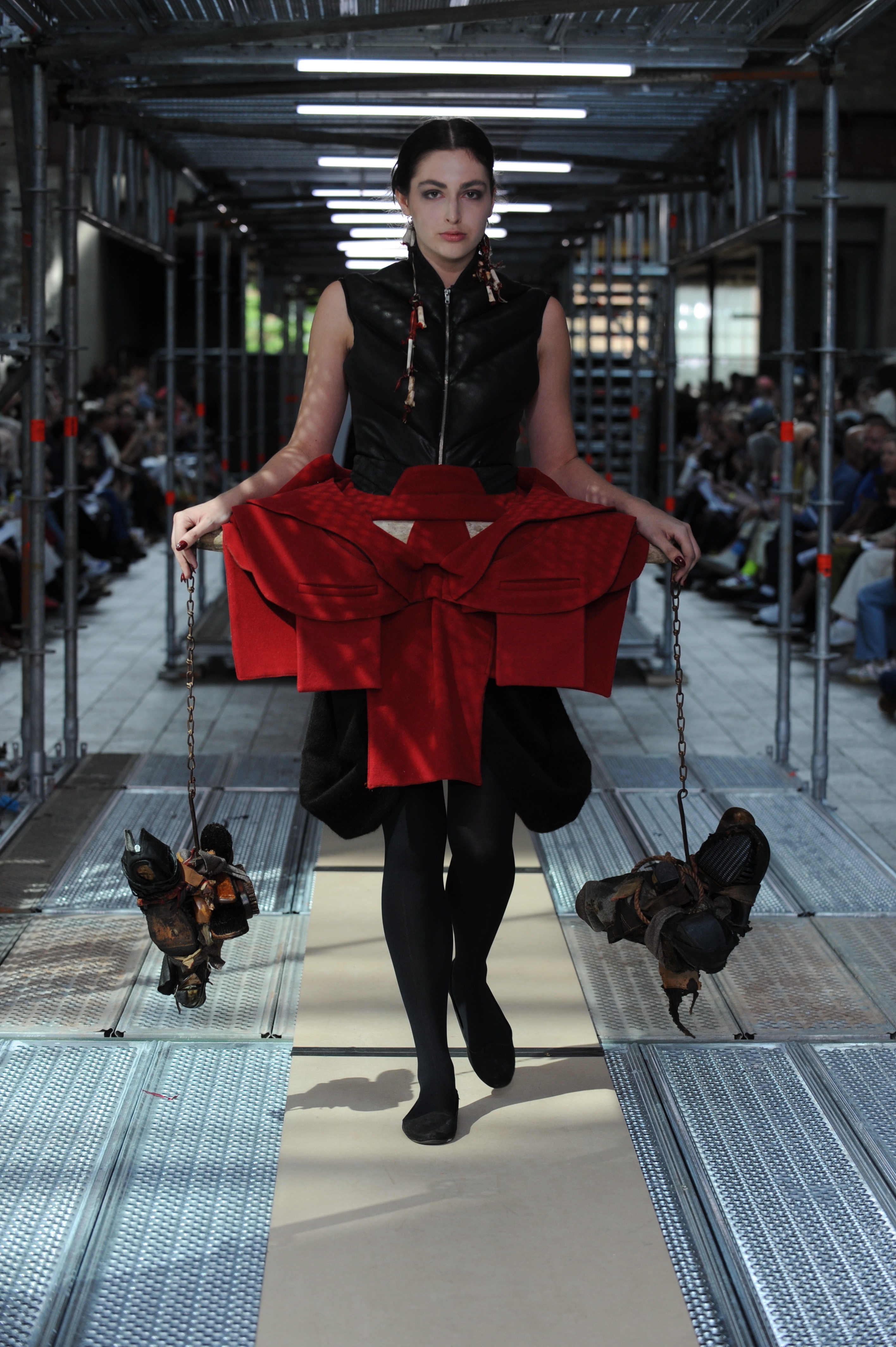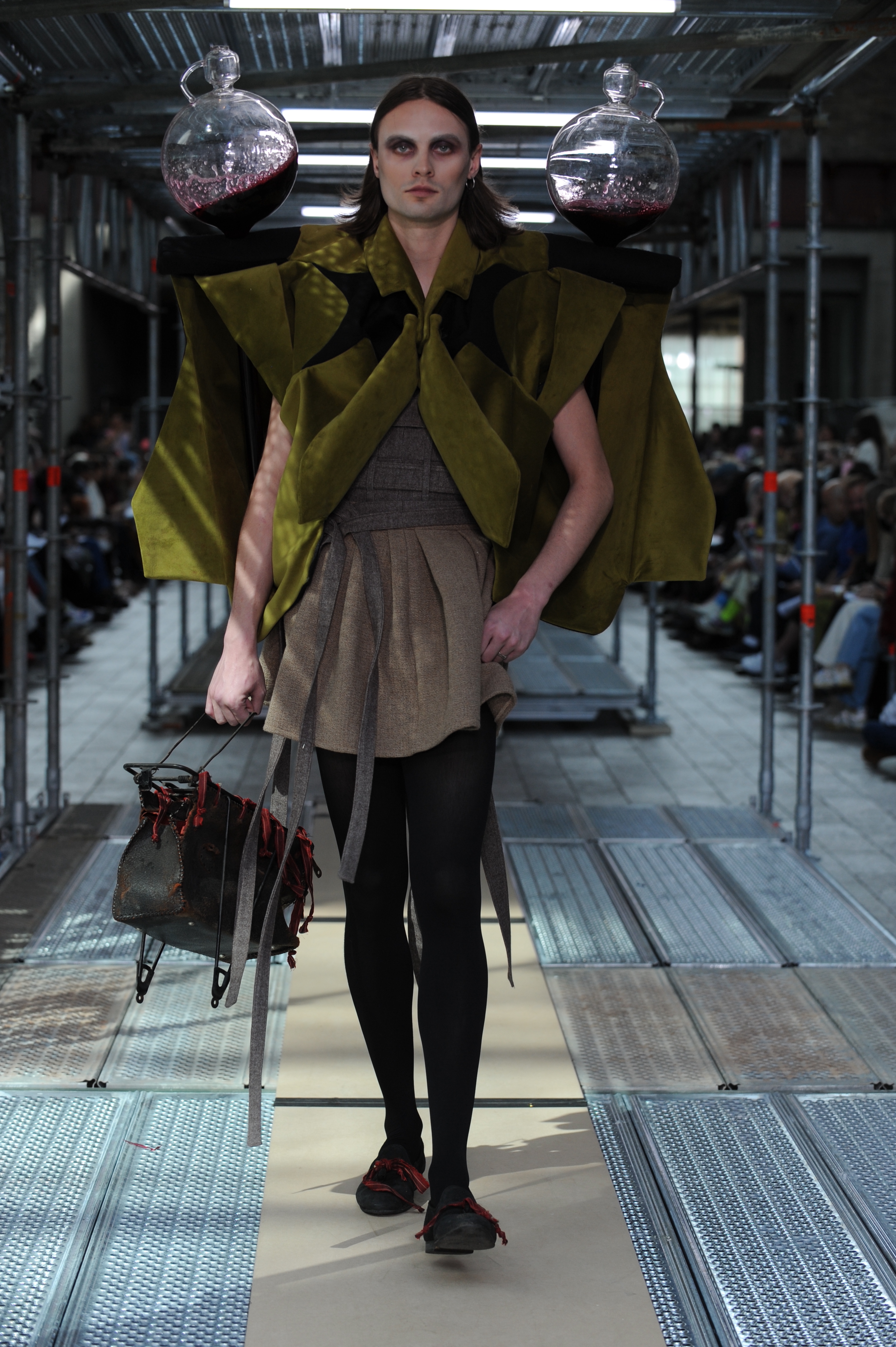 Oliver Clarke
If you're the sort that goes to a fashion show looking for high drama, then the CSM degree show is made for you. Serving up just that was Oliver Clarke, who presented bold, wrapped-and-tied felt silhouettes with a distinctly medieval tone to them — all topped off with orbs filled with swirling blood-red liquid balanced on the shoulders of one of the looks. Well, we did come for a show, and that's just what he gave!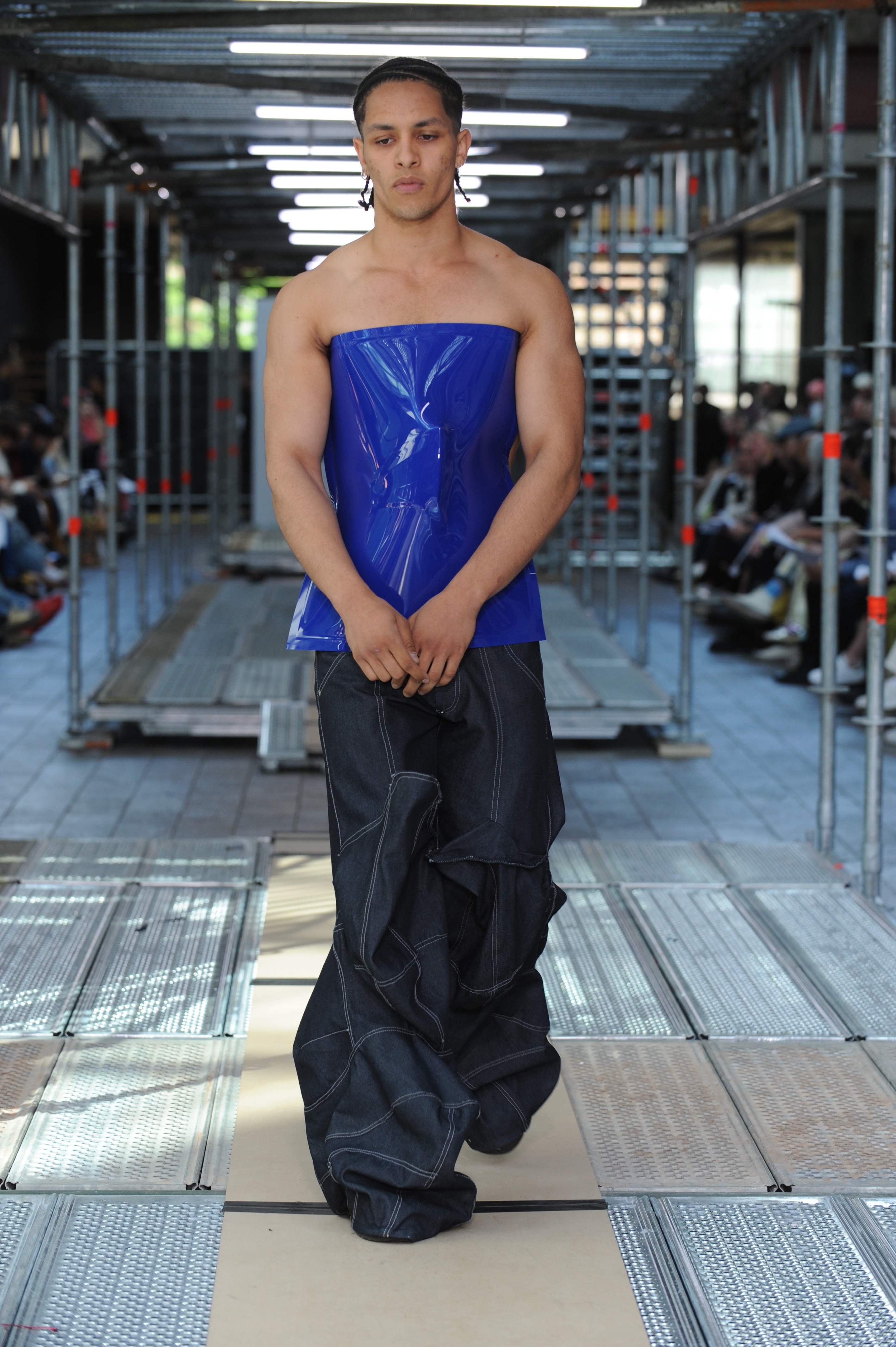 Adam Poulter
Adam Poulter's collection reads as a nuanced play of contrasts, with a cropped nylon jacket with exaggerated gigot sleeves suggesting both stark muscularity and body-conscious sensuality, with the latter reinforced by a cobalt plastic tube top and a belted denim skirt. What really elevated the message here, though, was the refined pattern-cutting on show — that jacket looked as if it'd been artfully slashed to reveal peeks of scarlet beneath, while the voluminous jeans he sent down the runway were composed of countless denim swatches.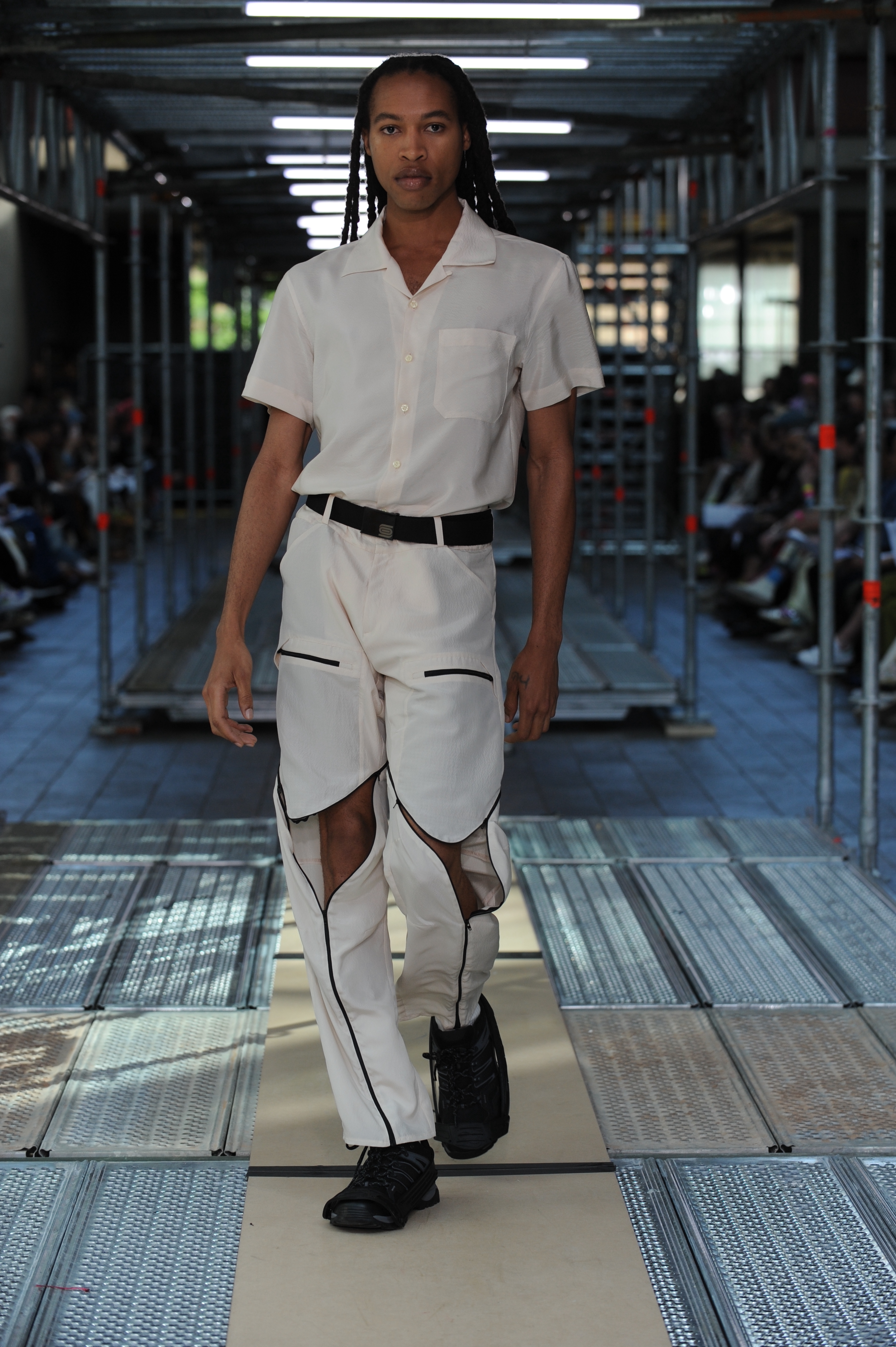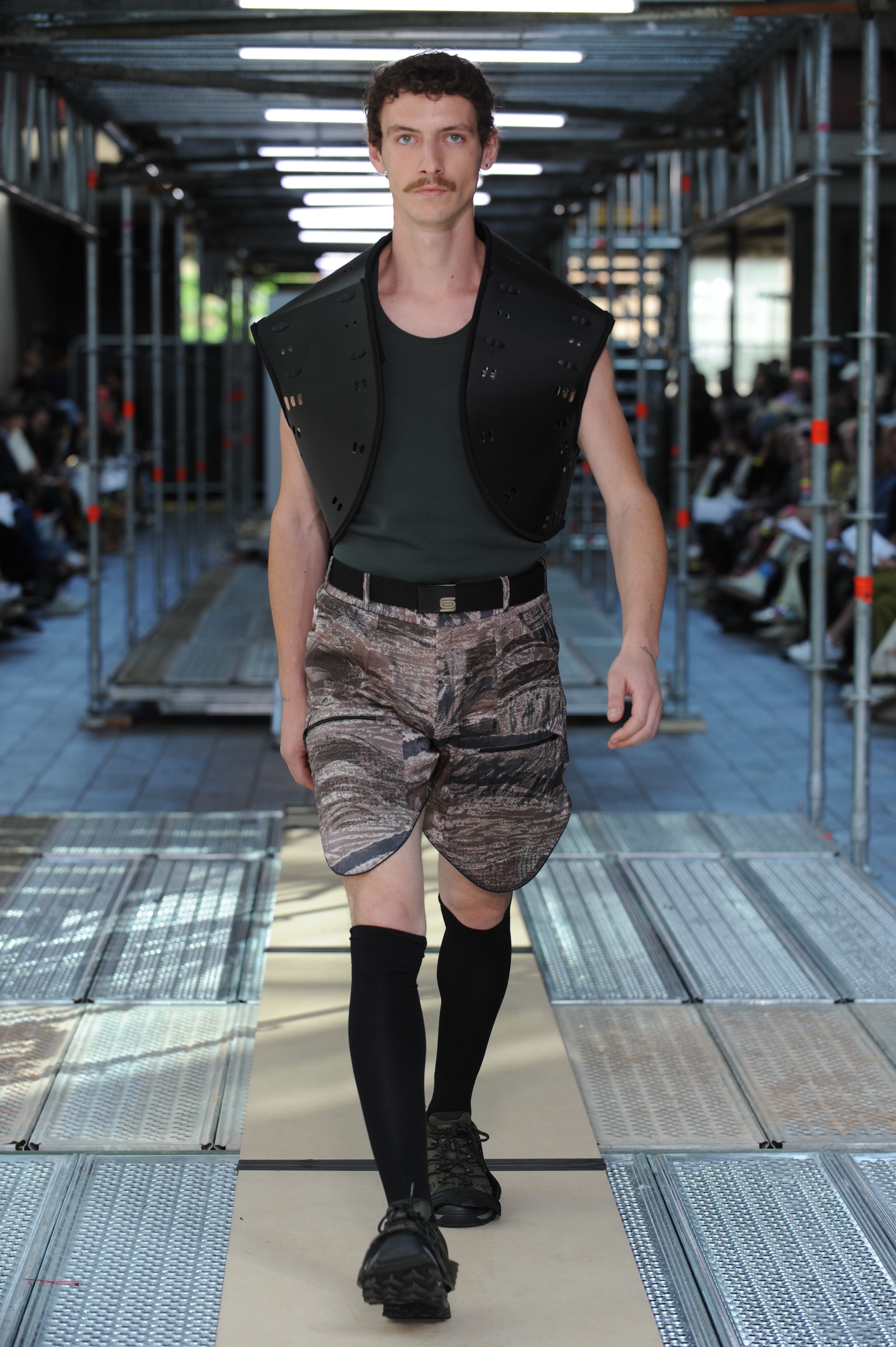 Olly Shinder
Olly Shinder's collection may have come off as rather unassuming next to the more theatrical collections of his fellow classmates, but with his work, the devil truly is in the details. Bringing a quiet delicacy to the often intimidatingly masc world of tech and workwear, his collection saw camo prints manifested in silk devoré, and sporty-mesh linings reimagined as dainty lace. Read more about his collection — and see his Wolfgang Tillmans-shot lookbook — exclusively here.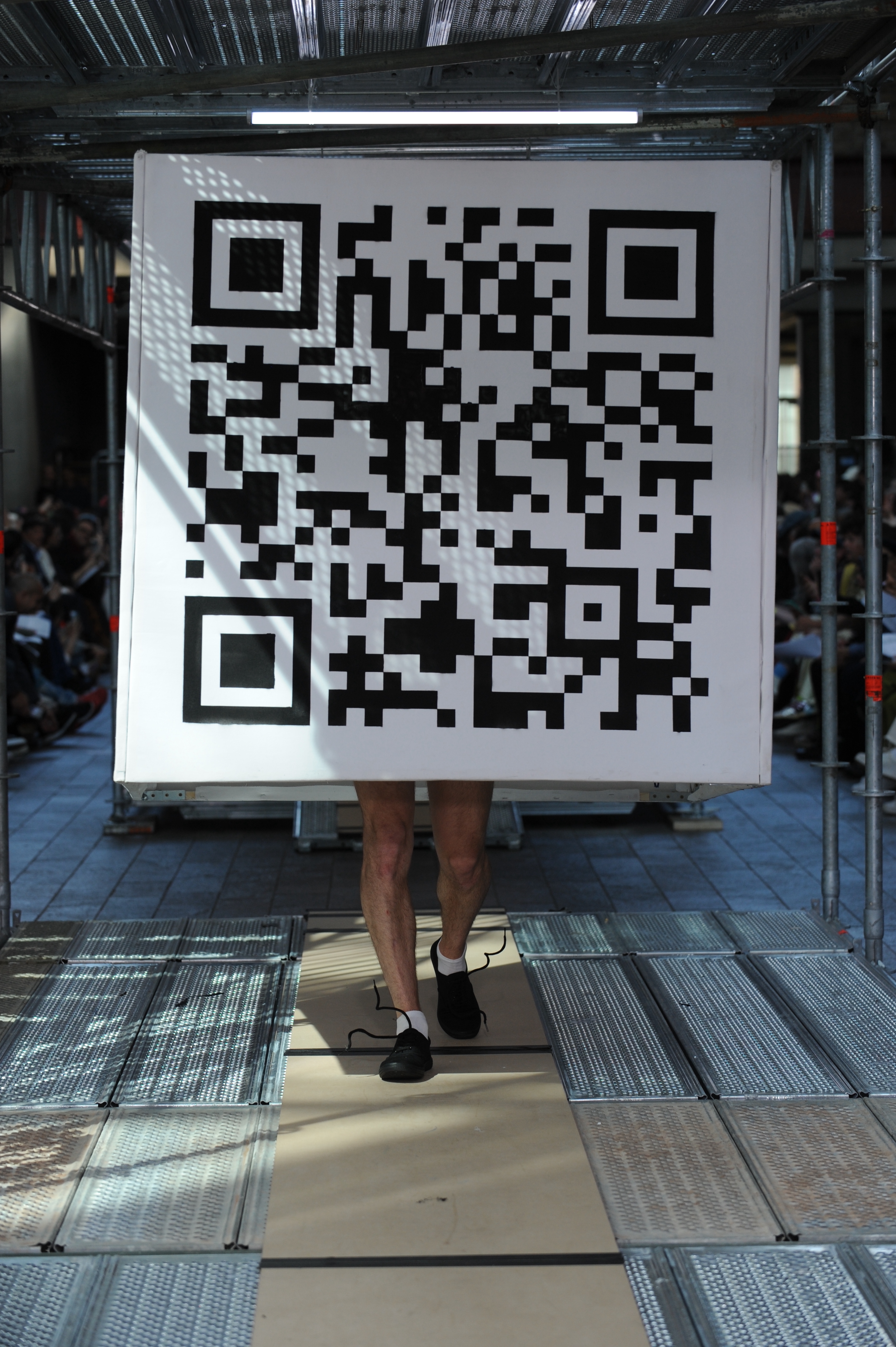 Christie Lau
Digital fashion is, of course, a hot topic of conversation in the industry at the moment, but perhaps one of the last places you'd expect to find it is the CSM show. Well, this year, Christie Lau came through for the metaverse by presenting three gigantic cubes printed with QR codes which, when scanned, revealed Instagram filters featuring digitally designer garments. The children really are the future, as Whitney famously sang.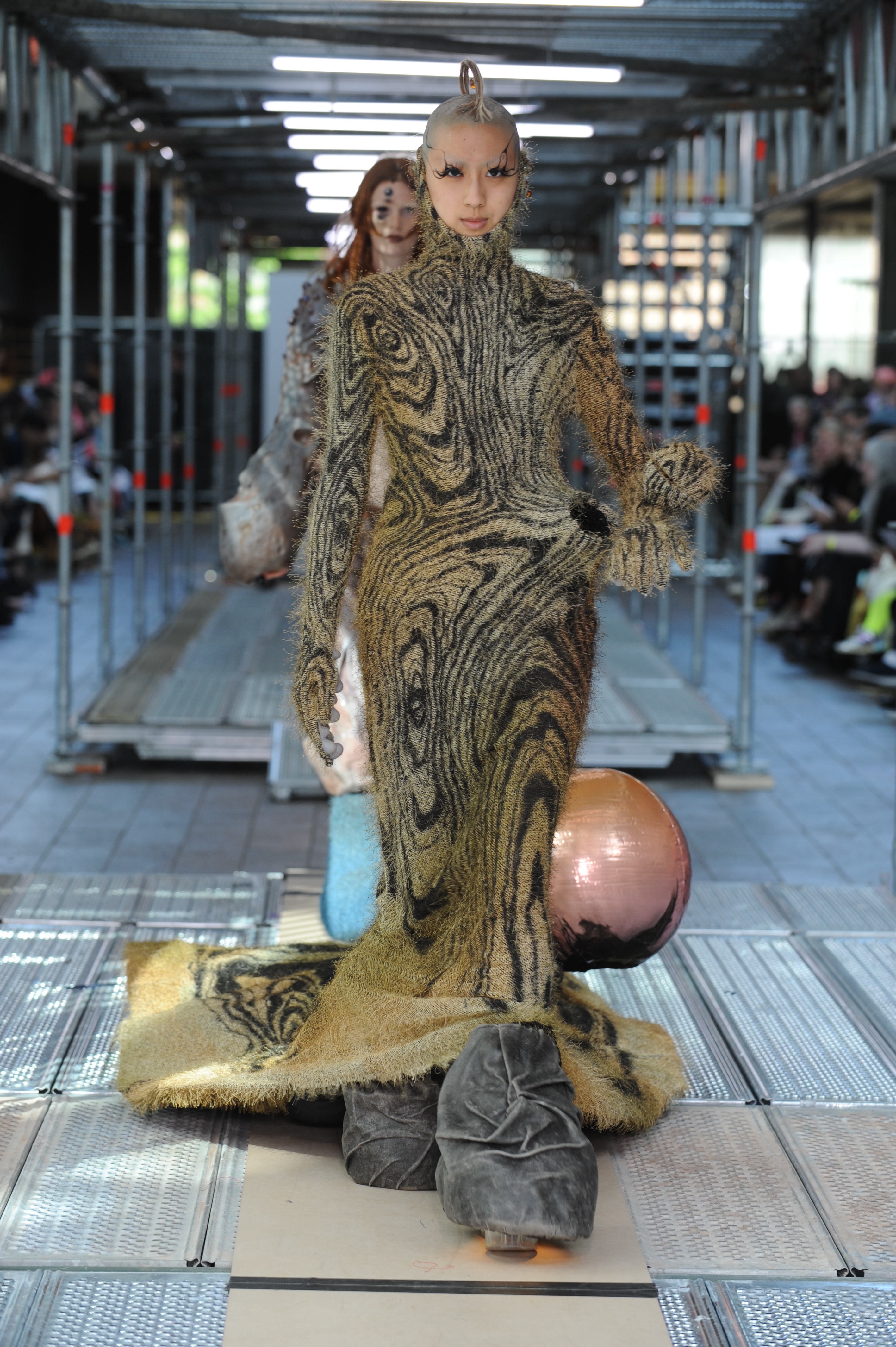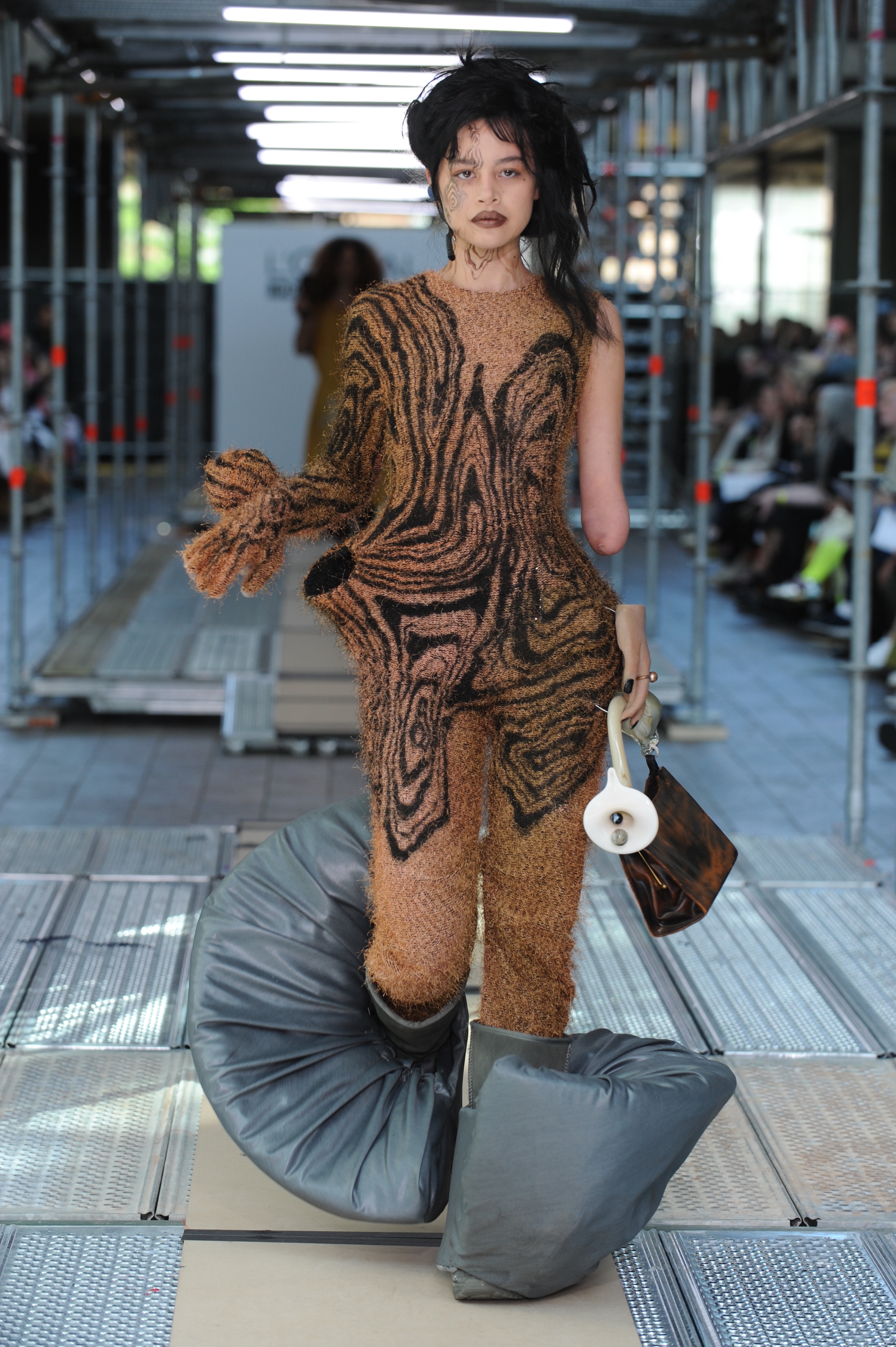 Yaz Whitlock
Already known as a fave of FKA twigs, Yaz Whitlock's was one of a selection of collections that the audience was eagerly waiting to see before the start of the show. Some may have found that sort of anticipation daunting, but Yaz more than lived up to expectations. A svelte, swirl-patterned dress in what looked like hessian had a lengthy train, upon which a bright orb bounced as the model walked. And a sweater and low-cut trouser twinset looked like they'd been crafted from decaying organic matter, with buboes breaking through the fabric's surface. Deliciously bonkers stuff!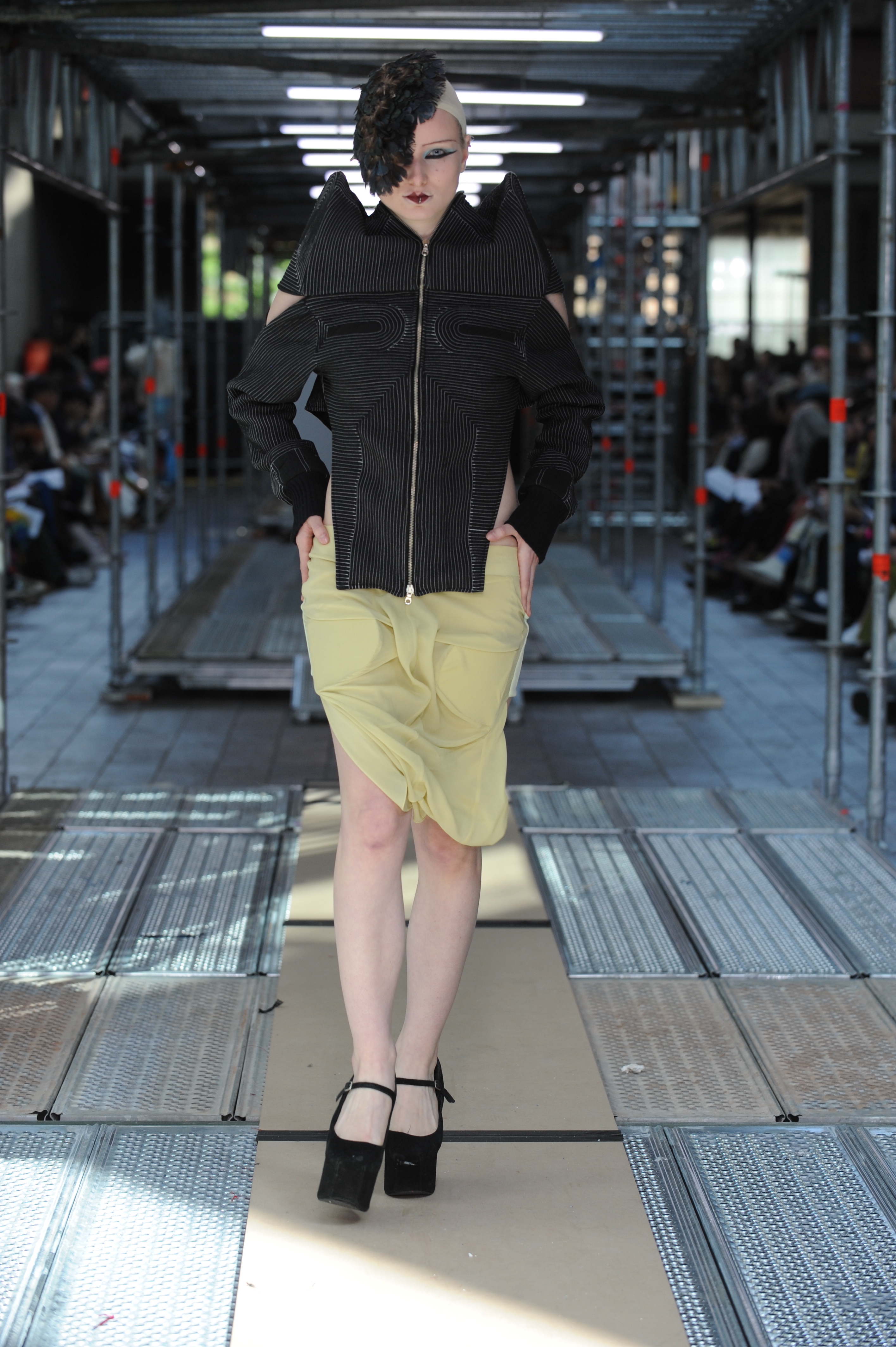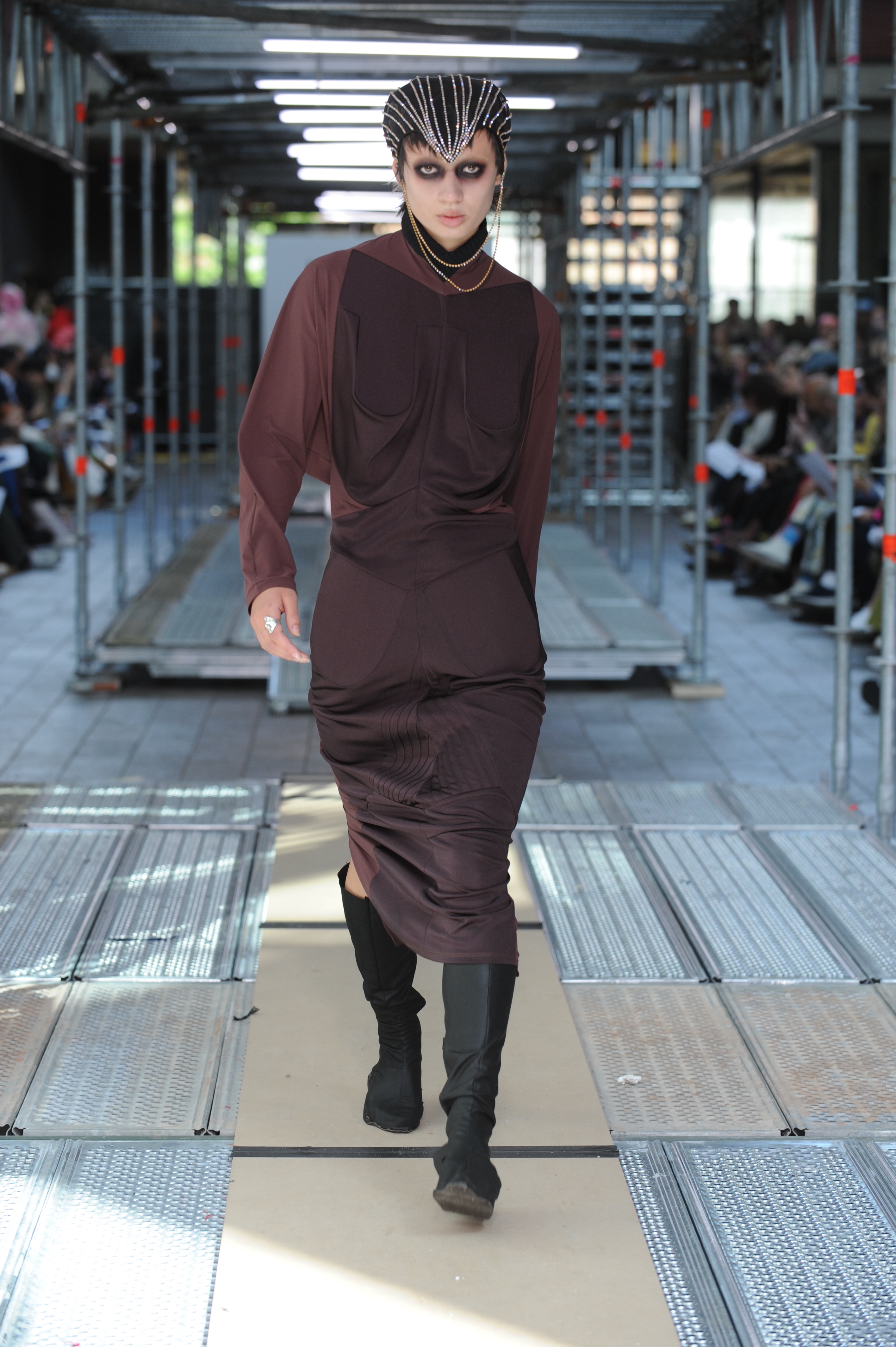 Lola Tate
Another of this year's class's designers to have received twigs' seal of approval, Lola Tate's collection gave off an eerily chic, Rick Owens-y vibe. Dark, architectural shoulders were offset by gossamer chiffon skirts and even a top in which the neck hole had been supplanted by a sort of umbilical tube that connected head and the belly. Navel-gazing never looked so good!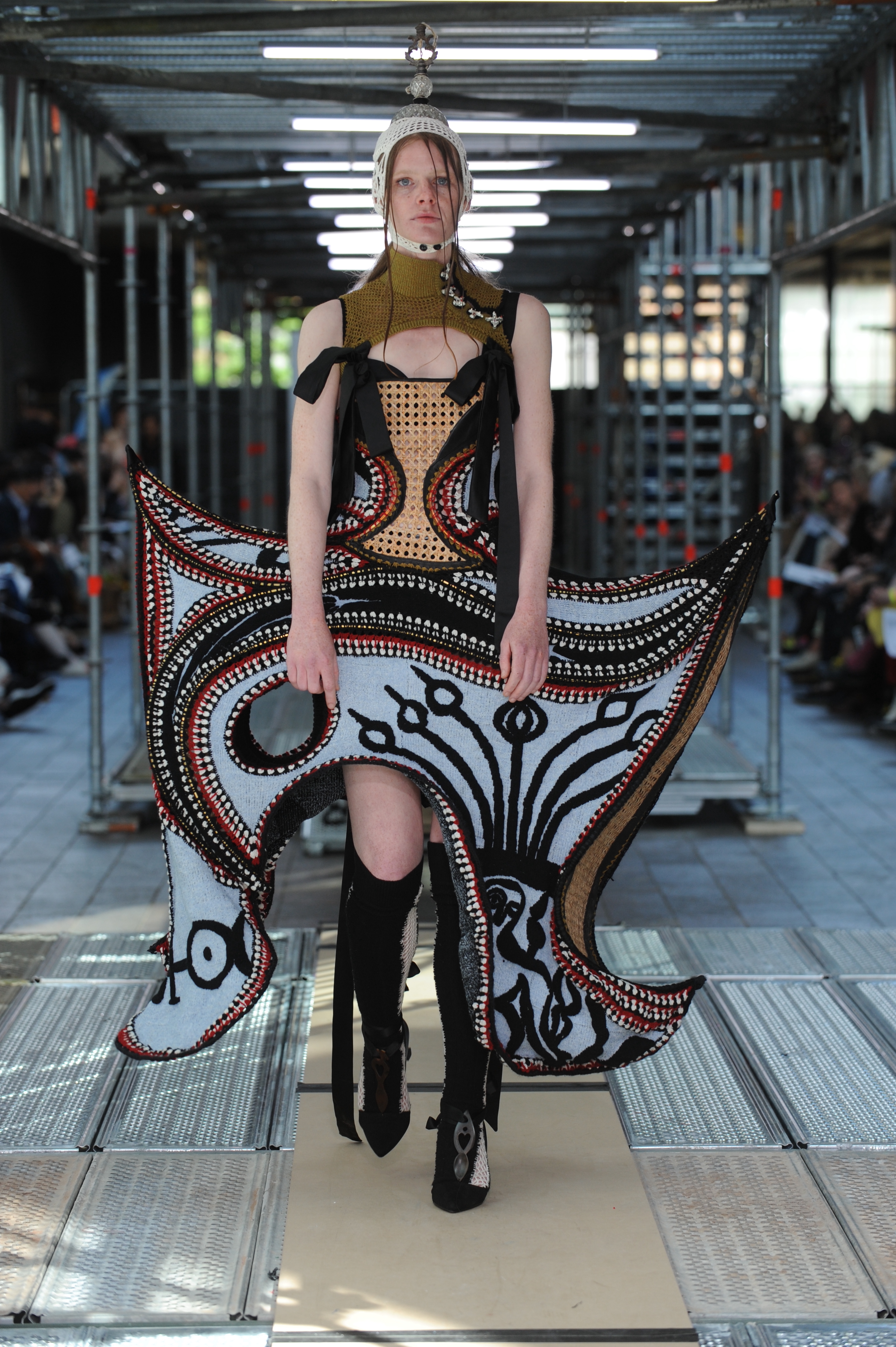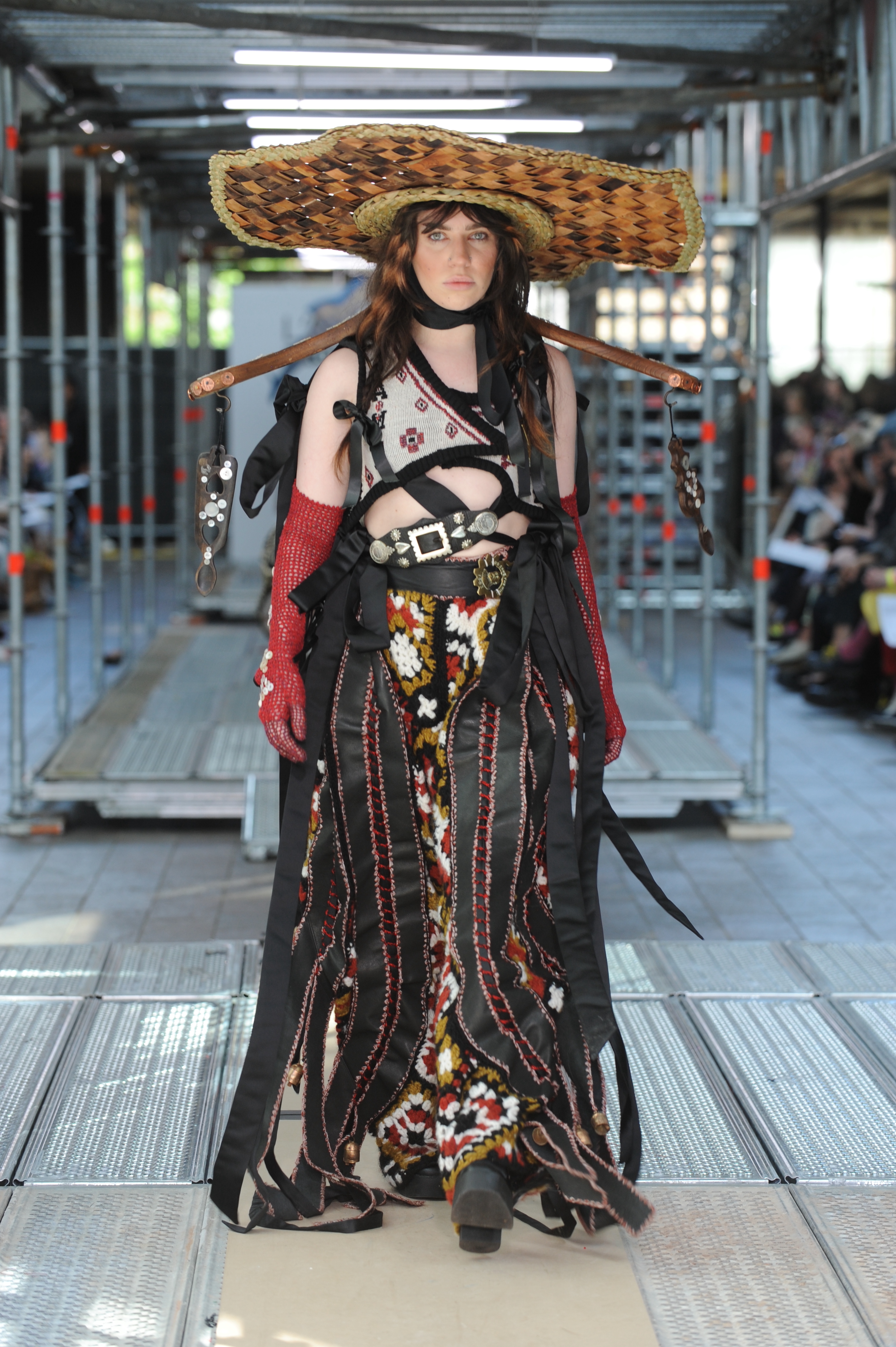 Alice Morell-Evans
The winner of this year's L'Oréal Prize, Alice Morell-Evans collection was a masterclass in crochet. Concave wire-stretched panels of earthen and pastel-hued weave were assembled into what felt like a surreal echo of a courtly pannier dress and bands of crocheted fluttered from another look, resulting in a distinctly bohemian effect. Raising a glass to you, Alice!

Follow i-D on Instagram and TikTok for more on fashion.
Credits
---
All images courtesy of Central Saint Martins.
Tagged: