This year's best Oscar-nominated movies (and where to stream them)
K-Stew as Diana! Gay cowboys! Heart melting romcoms! Here's where to watch them all.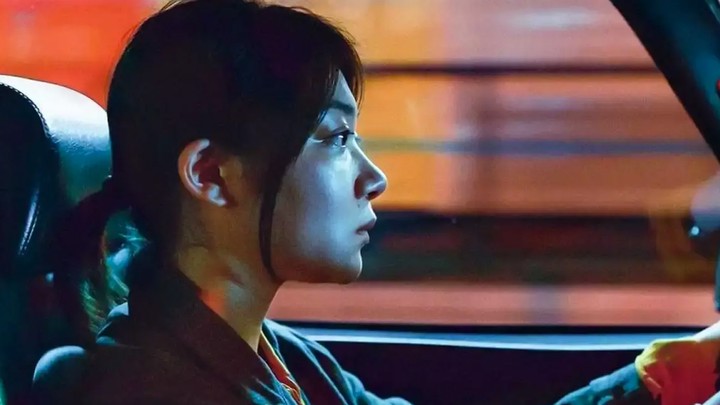 Every March, the movie world's long-running awards season finally comes to an end at the Oscars ceremony. Usually, around January, we reach a point where the winners are a deadcert, and we have to spend some arduous months waiting to see our inevitable faves (or not faves) pick up a prize that's already got their name on it. But 2022 is a bit different. Things are up in the air. No one knows for sure who's going to win these statues.
What we do know is that, amongst the diverse line-up of movies this year, from well-worn Oscar-bait to the profoundly rare and interesting inclusions, there are a handful that we truly, truly dig. So from Kristen Stewart's already award-winning turn as Princess Diana to a queer, history-making animation, here's the big movies of the past 12 months and where you can watch them before Sunday's ceremony.
Spencer (Pablo Larraìn, 2021)
It might've been snubbed in the major categories as a result of its divisive style and lack of love at the BAFTAs (that's what happens when the Royals rock up to your event!), but Spencer is, in our eyes, a beguiling masterpiece. It marks a turning point in the career of our fave Kristen Stewart, who's always been great but excels in her embodiment of Princess Diana. Here, we see the world's most famous woman throttled and oppressed by a violent establishment in intimate yet harrowing detail. Missed it in theatres? You can watch it at home on YouTube or Apple TV.
The Power of the Dog (Jane Campion, 2021)
Nothing shrieks Oscar buzz like the story of oppressed homosexual cowboys, and so it's nice to see the justified love for Jane Campion's powerful western, The Power of the Dog. Benedict Cumberbatch plays a troubled rancher whose repressed homosexuality is sending him on a tyrannical ego trip, tearing apart his family. But the arrival of his brother's soon-to-be son-in-law awakens something within him. Kodi Smit-McPhee is our Best Supporting Actor frontrunner. You can see why by streaming the movie on Netflix here.
West Side Story (Steven Spielberg, 2021)
Musical theatre is torturous to some people, but on screen it seldom gets better than Steven Spielberg's near immaculate West Side Story, His adaptation of the 1961 classic cost $100 million to make, and you can see every penny of that on screen. A visual and sonic feast, anchored by two perfect supporting performances from stage-to-screen transfers Mike Faist and surefire Oscar winner Ariana DeBose. A cinema screen is preferred, but you can watch it at home via Disney+ now too.
Flee (Jonas Poher Rasmussen, 2021)
This tale of a gay Afghan immigrant first appeared at Sundance Film Festival in January 2021, and has spent a whole year and then some winning hearts in audiences and Academy voters alike. A rarity in that the movie has made history as the first film to be nominated for Best Animation, Best Foreign Language Film and Best Documentary, it's a gorgeous and prescient story about the reworkings of life in the wake of displacement. You can watch it online in the UK via Curzon Home Cinema, and elsewhere via YouTube.
King Richard (Reinaldo Marcus Green, 2021)
Will Smith has long been a killer actor, despite years of delving in and out of so-so on screen material. How nice it is, then, that 15 years after his last nomination, his latest movie King Richard is likely to earn him his first Oscar win. This film, about the role Serena and Venus Williams' father played in their rise to success, is a straightforward and saccharine affair, but it nails all of its shots with such gusto that you'll be gunning for it to win all of its awards too. Watch it on YouTube or Apple TV now.
The Worst Person in the World (Joachim Trier, 2021)
One day we'll shut up about Joachim Trier's pitch perfect romantic comedy that has made just about everyone between the ages of 20 and 30 feel violently seen. An Oslo-set story of a woman confronting love and adulthood, only to discover that we have no way of controlling the paths of either. Stream it three or four times via Neon in the US now. UK viewers can catch it in cinemas from Friday and on MUBI from 13 May.
Drive My Car (Ryusuke Hamaguchi, 2021)
Ryusuke Hamaguchi has become the MVP of Oscar season, managing to pick up serious awards for his three-hour-long adaptation of a Haruki Murakami short story, Drive My Car. The plot is scarce, the vibes are real: a recently widowed actor is forced to hire a chauffeur for a theatre job he's working on in a new city. It leads him to reluctantly hire a 20-year-old woman for the job, who's mostly silent and obedient. An unlikely kinship blossoms between the two. US viewers can rent it via Apple TV here and hits MUBI in the UK from 1 April.
Nightmare Alley (Guillermo del Toro, 2021)
Guillermo del Toro won an Oscar for his last film, the fish-fucking masterwork The Shape of Water. Less praise has been heaped on its follow-up, the noirish Nightmare Alley, about a circus worker whose sleight of hand and mindreading tricks lead him on a dangerous path to corruption and deceit. Bradley Cooper is the lead, but you should come to see Rooney Mara and a dangerously domme-top Cate Blanchett do their Carol reunion. Stream it on Disney+ now.
Follow i-D on Instagram and TikTok for more movie recommendations.
Tagged: