Chanel's latest Métiers d'art collection, worn by young Parisians
The brand invited these rising creatives into the ateliers of le19M, their multidisciplinary hub.
This story originally appeared on i-D France.
What do two models, a singer and a dancer have in common? Like many young creatives today, models Chili and Ildjima, musician Jäde and dancer Sulian are constantly adapting in order to bring art to life in a fast-paced world. Not only this, but they all have an eye for detail and a desire to speak up and share knowledge through creation and design. As such, CHANEL invited them to visit the ateliers of le19M, a hybrid and multi-disciplinary hub that brings creations to life and passes on craftsmanship skills to younger generations in Paris. Established by CHANEL, le19M embodies the fashion house's commitment to the preservation and development of Métiers d'art expertise, which today brings together over 40 fashion houses and manufacturers based in France and Italy.
Behind Rudy Ricciotti's woven concrete façade in Porte d'Aubervilliers, dozens of creatives have been working on their own collections – as well as those of large luxury brands – together since the hub opened in 2021. This is where Lesage's intricate embroidery takes place; where Lognon's detailed folds (from classic drapery to ultra-modern geometric patterns) are developed; where Goossens' jewellery is forged from stamped metal and crystals; and where the famous Maison Michel's hats and hair accessories come to life.
It's a place where creativity overflows and skills are passed on through both word and practical demonstration; an ideas laboratory for bringing craftsmanship to life in contemporary fashion by taking techniques a step further. Hand in hand with partners like Villa Noailles, École Kourtrajmé, École Camondo and the resident artists at Le 6b, le19M is forging ties between ancestral craftsmanship and modern creations.
This summer, le19M is hosting exhibitions and workshops on embroidery and plant-based weaving through a series of sessions with creators. i-D joined Sulian, Chili, Ildjima and Jäde as they visited Métiers d'art and discussed their relationship with creativity.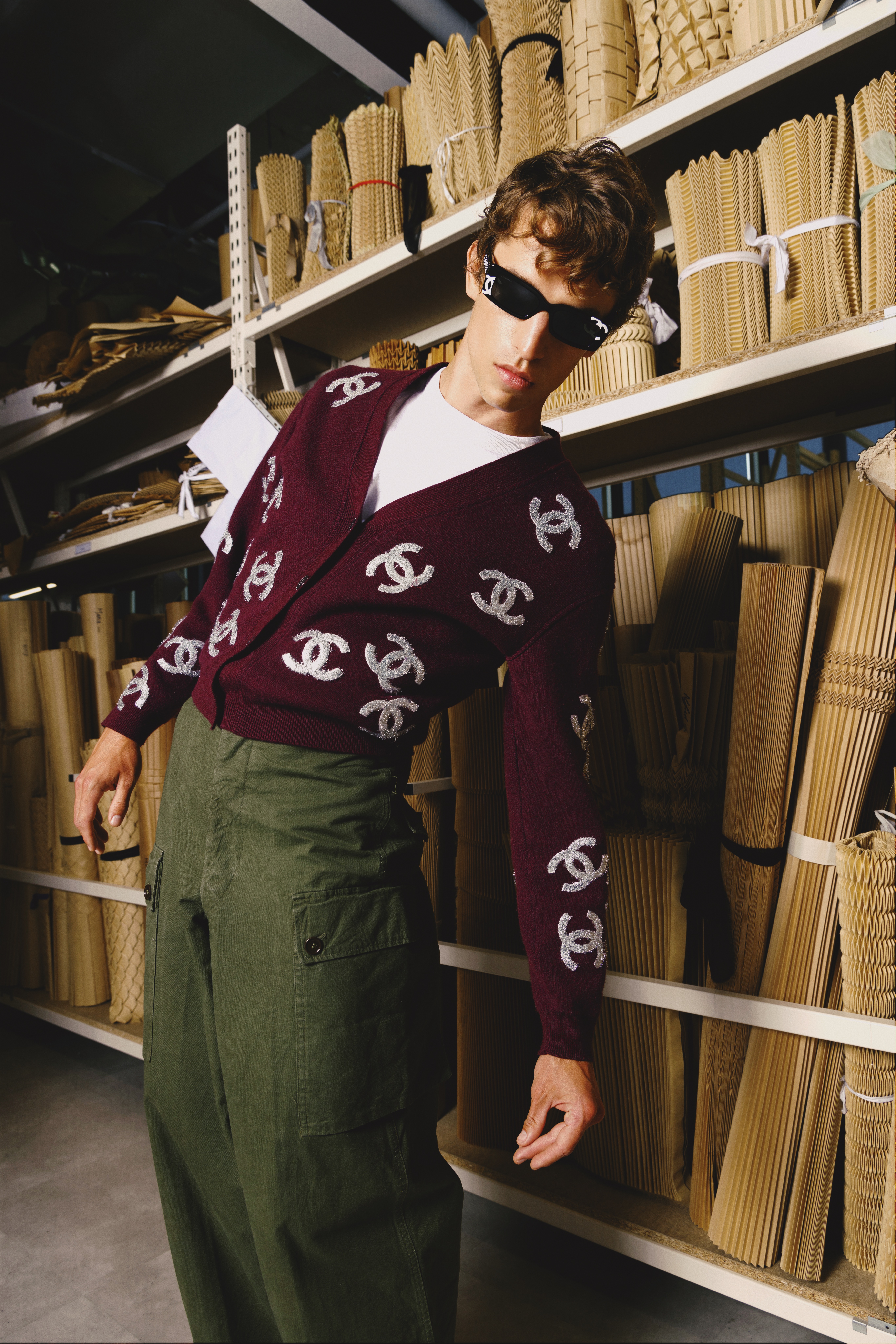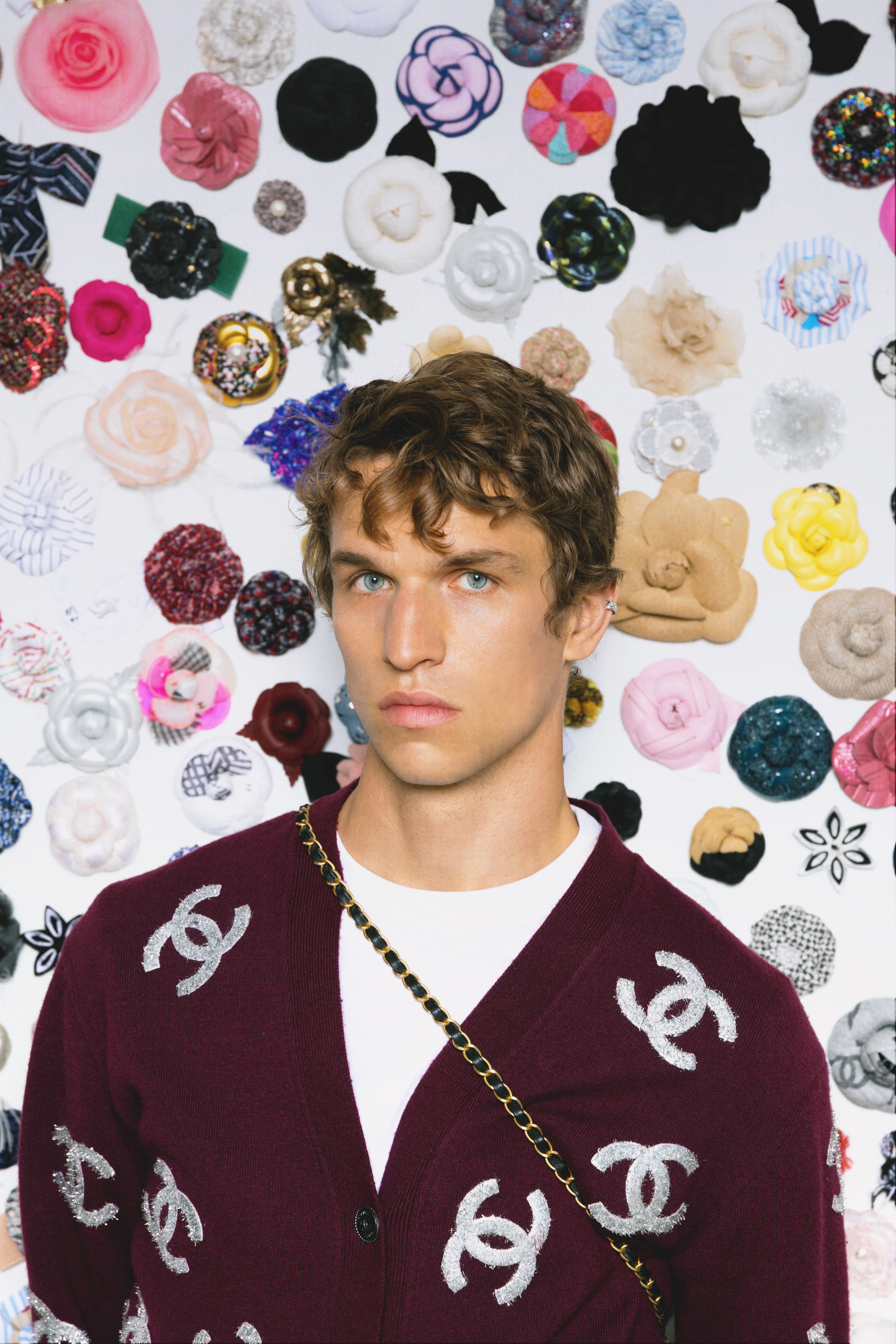 Sulian
Sulian is a dancer. He's visiting les ateliers Lognon, skilled plisseurs or pleaters, with skills dating back to the 19th century that're still going strong thanks to CHANEL's involvement in preserving and developing art and fashion crafts.
"I came across dance through breakdance and hip-hop culture, then it developed towards more contemporary styles. My approach is linked to accepting my physicality and the different identities that I have when I move. Clothing allows these personalities to be nurtured, it helps me build myself through dance. Wearing pieces like these allows me to discover new things about expertise that I was unaware of before. I care about the process of passing down an ancient era that is now part of today's world from one generation to another. I learned to dance through this type of shared expertise – meeting people, living alongside them and learning from what they do. There's something emotional about that. I find that in the Métiers d'art. They are physical and oral, which means you have to take time to listen and share the work. The process is precious, it enhances clothing and the relationship we have with it when we wear it."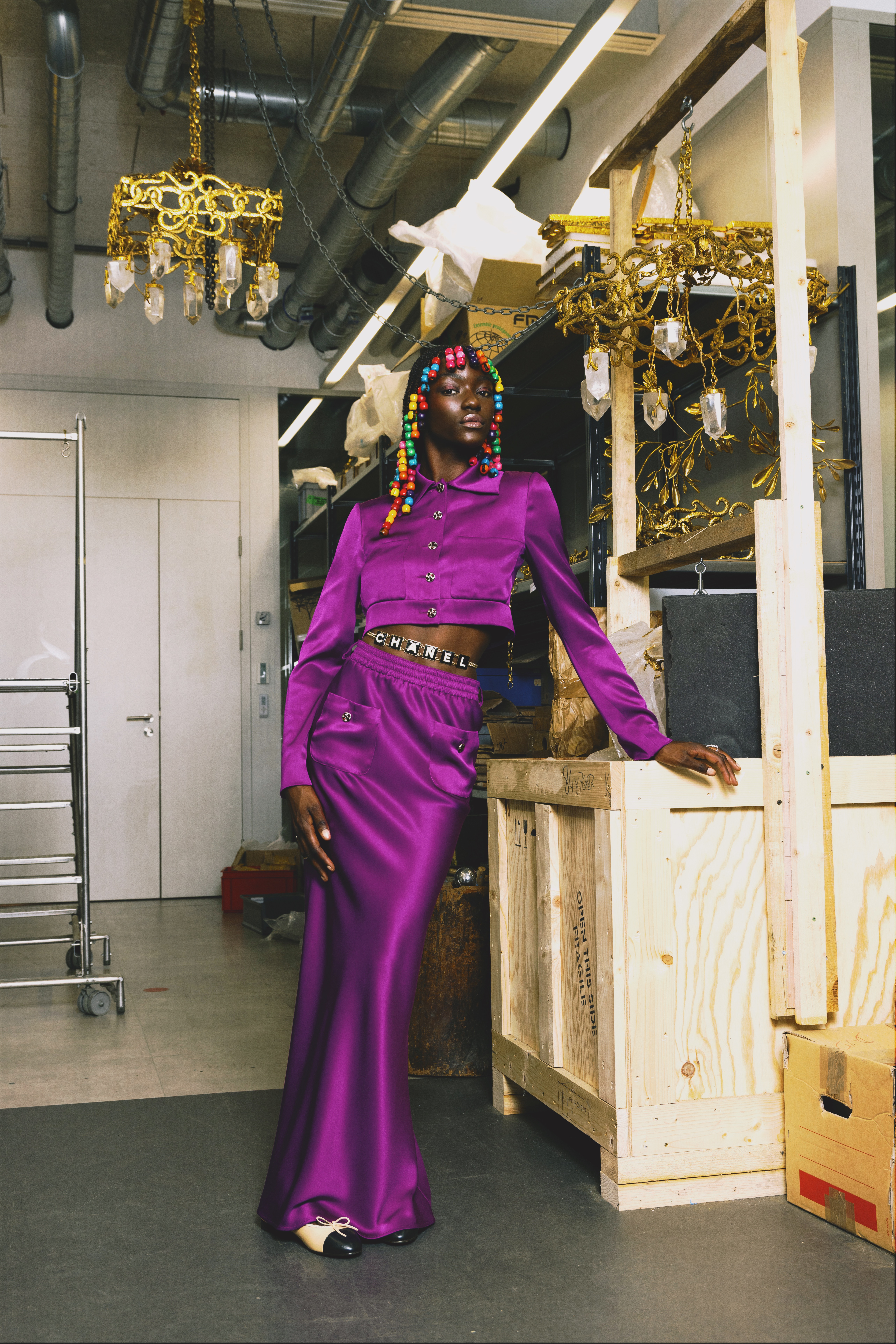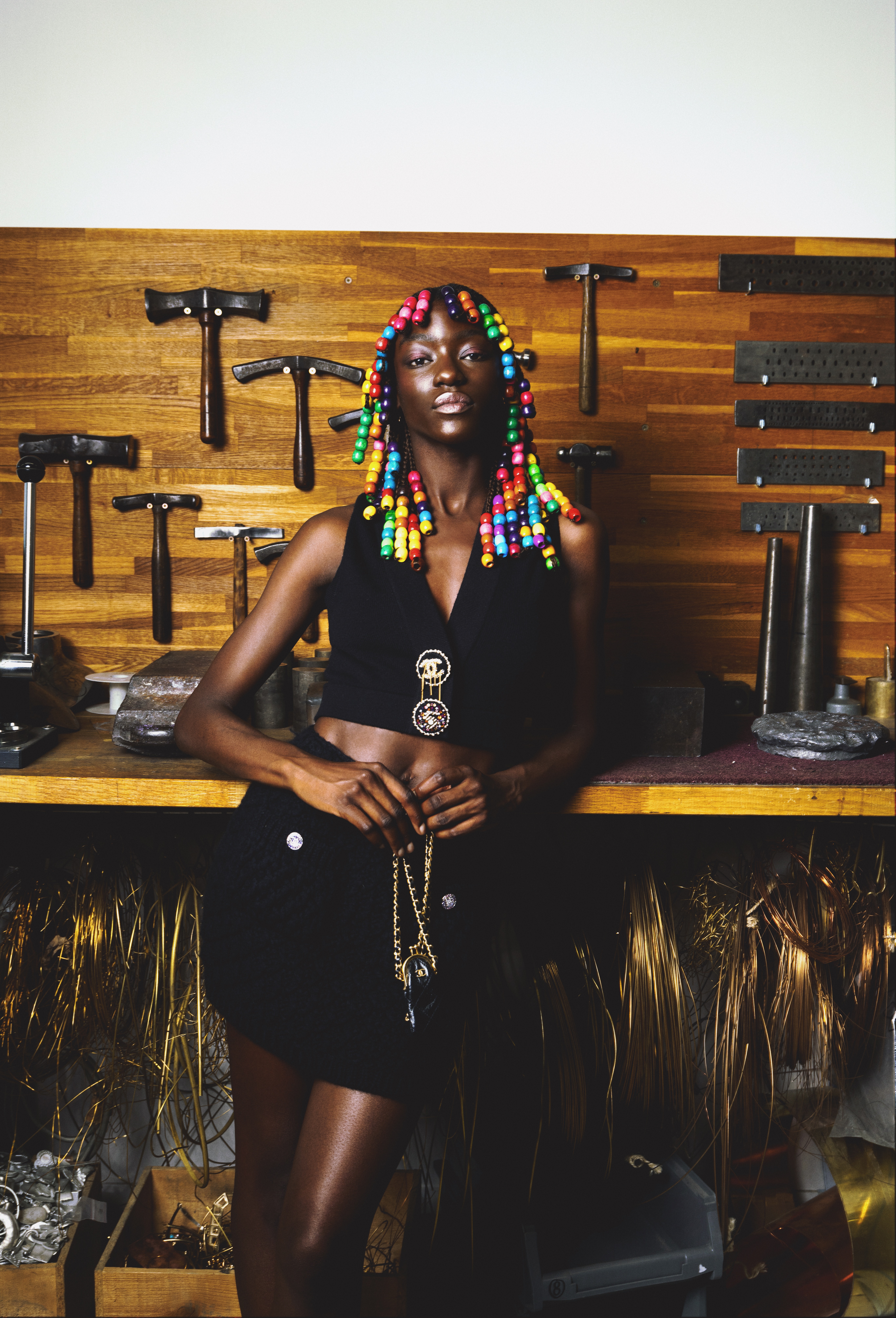 Ildjima
Ildjima is a model and YouTuber. She has been photographed at the Goossens atelier, who create jewellery for the CHANEL collections.
"When I pose for photos, I like to soak up that world, do some research, reflect on how to best personify the pieces I'm wearing to do them justice, but also add my own touches. Being at the heart of the Goossens ateliers allows the jewellery to come to life in an even more powerful way. I can feel its energy, the expertise, the work done to create it and I feel like I'm a part of passing all of that on. Learning from the le19M creators inspires my desire for the individuality I cultivate in my work. I like being involved in the creative process, through the poses I choose to do, or the hairstyles that I do myself. Wearing pieces that were made by hand, and right here, by people who I've directly spoken to means being involved in their history and bringing them into today's world. In the current era, we tend to lose an interest in the process. Being involved in the Métiers d'art is also a way of fighting against this sense of immediacy. We challenge it with our vision of the world and offer new interpretations."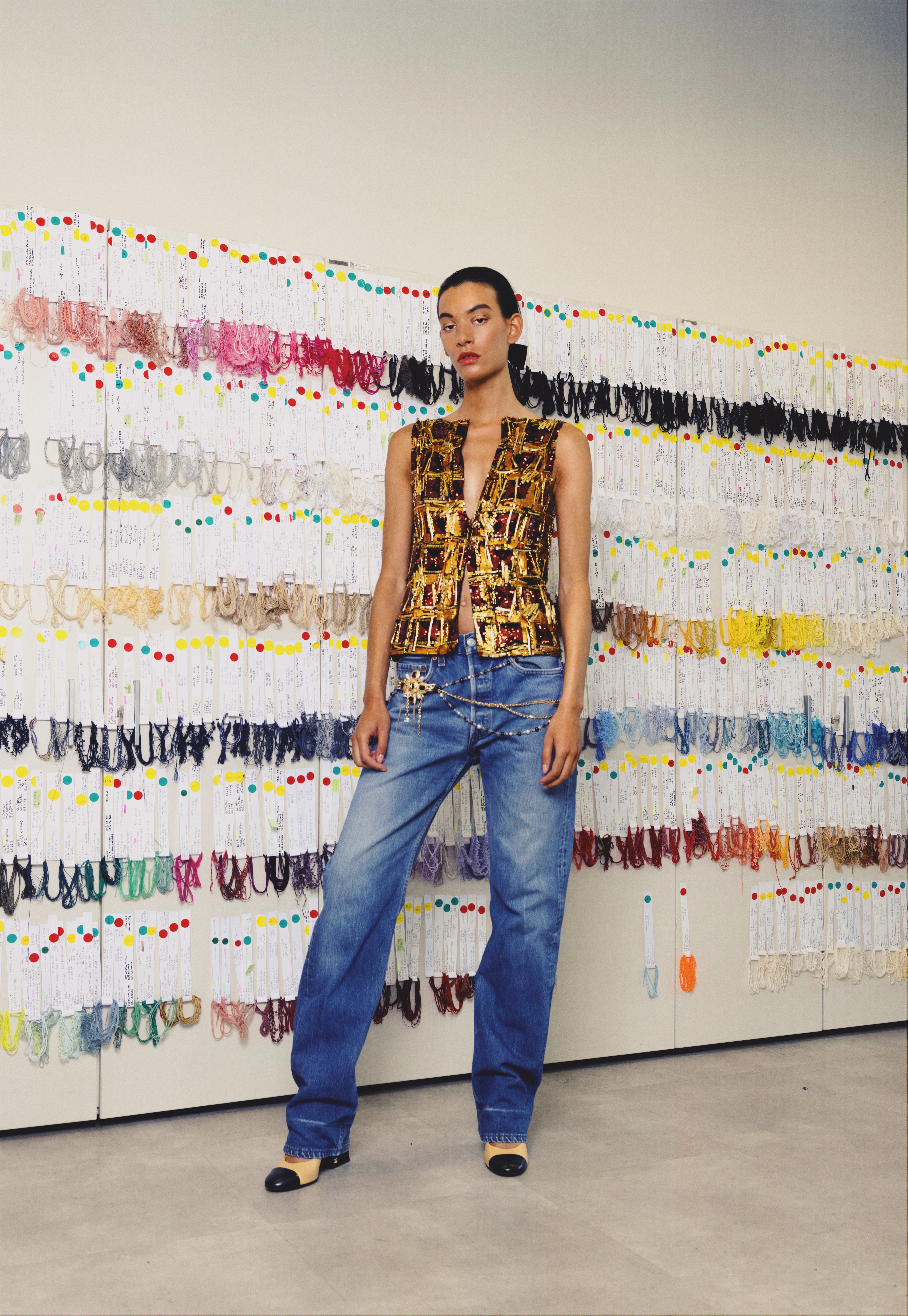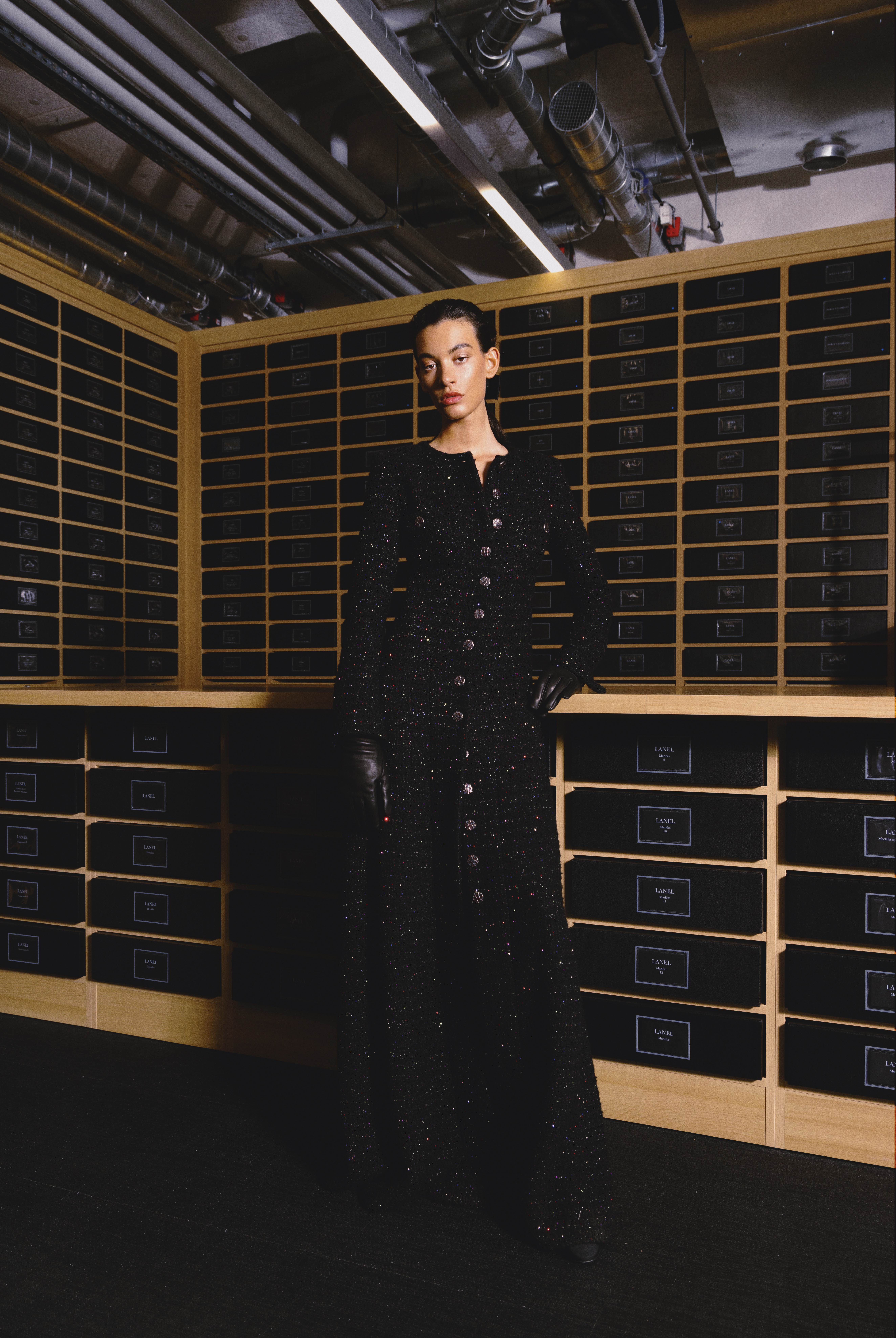 Jäde
Jäde is a singer and musician and has just released her mixtape, Météo. She is wearing a CHANEL top embellished by the Lesage house, which has been creating embroidery and tweed for CHANEL's Prêt-à-Porter and Haute Couture collections since 1983.
"Discovering the Lesage atelier, how tweed is made, embroidery techniques and the archive room is like going into a world that I've never been to. You don't necessarily know about everything that goes into creating a piece of clothing, in the same way that some people don't know about the breadth of the music industry. It's wonderful, it's like a family story that you want to hear and pass on. When I compose, I like looking at other people's creations, I like writing with other people and sampling musicians who inspire me. In the Métiers d'art, I also find that relationship to the past and experimenting; taking something that already exists and reworking it, bringing it up to date and bringing it to life in today's world. I have a very sensitive relationship with clothes, with the touch of materials; I've even written pieces about it. The embroidery pieces in the Lesage house speak to me because they have this relationship with touch and sensuality, it builds very inspiring connections between the ancient and the modern."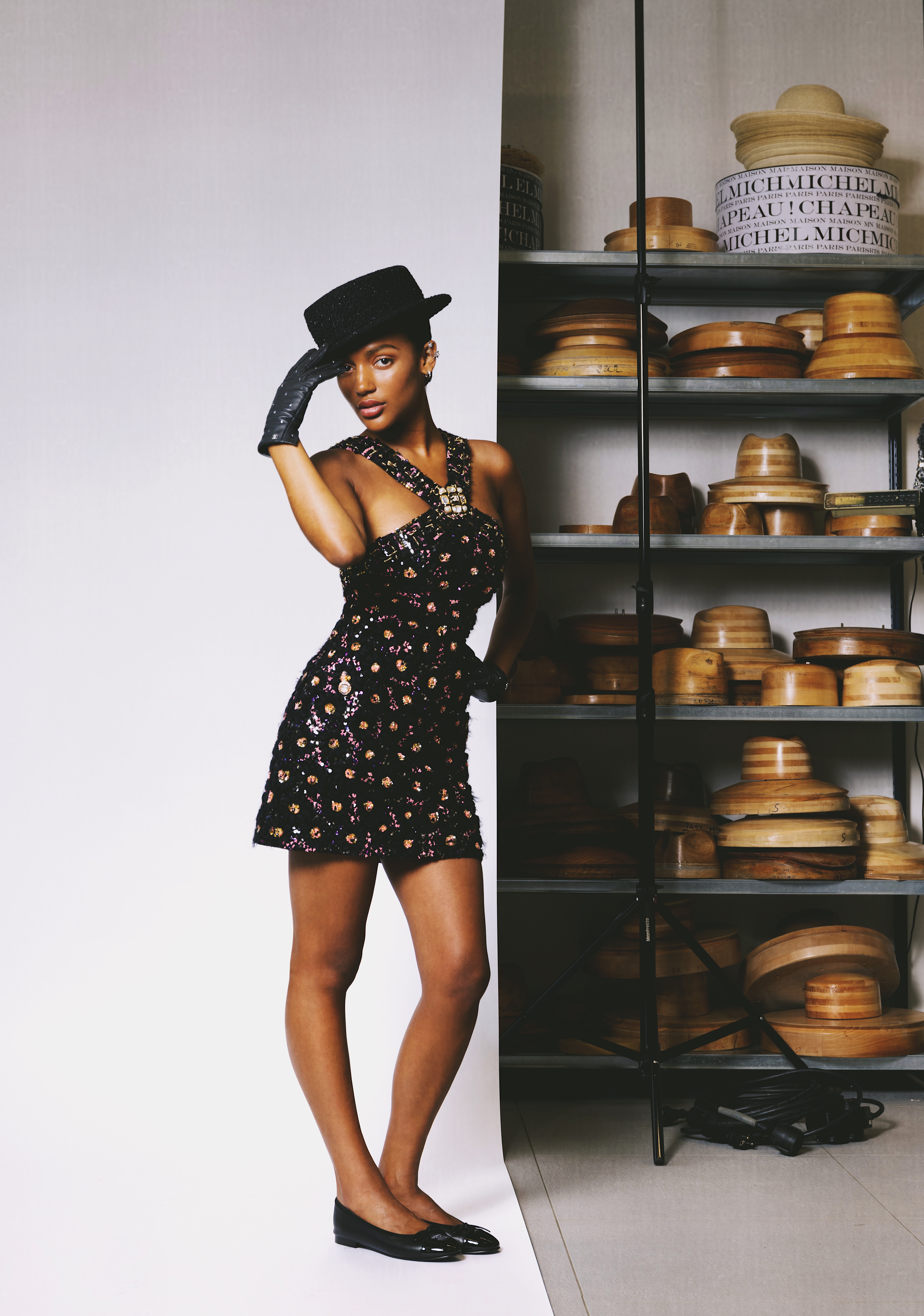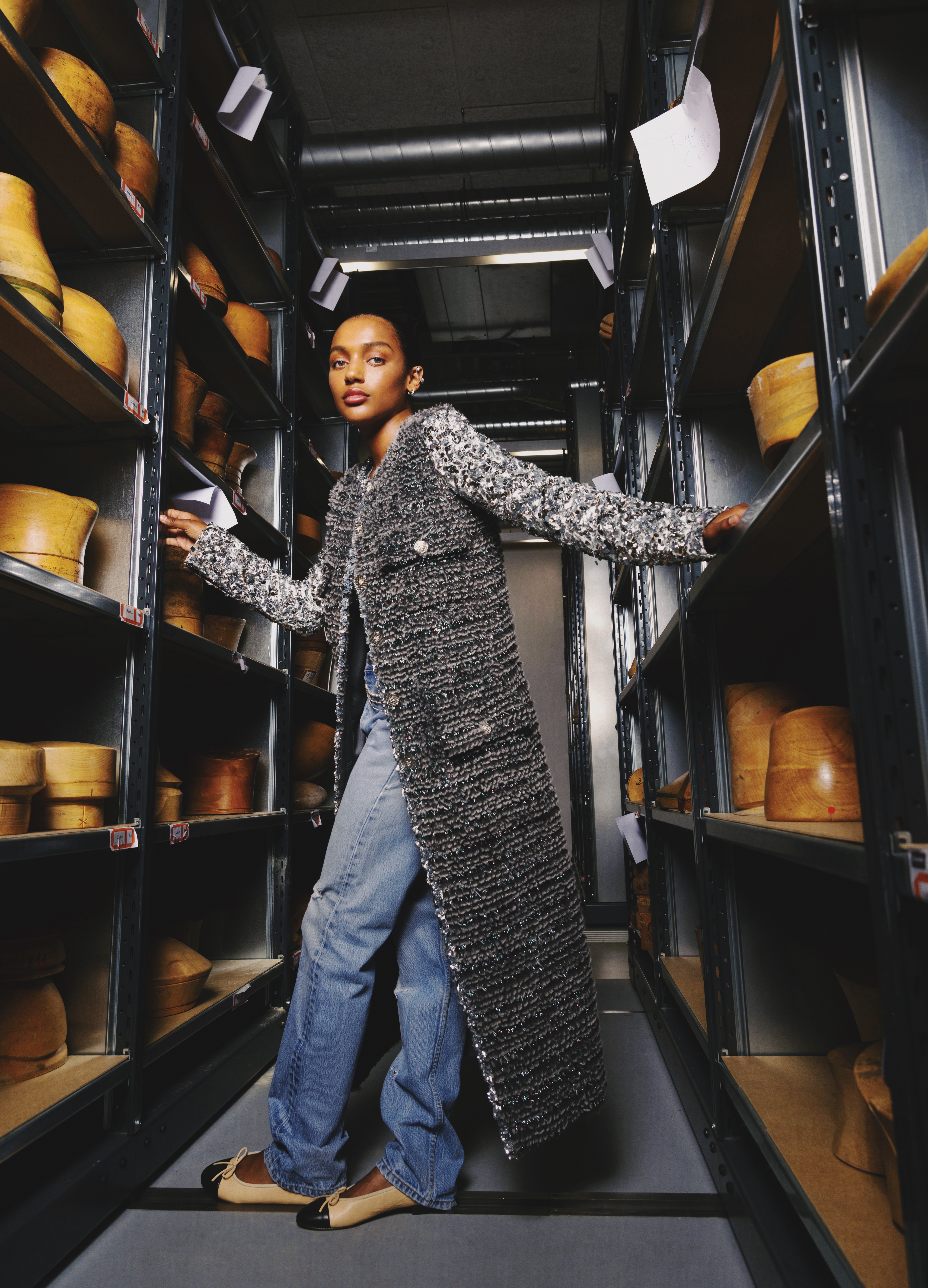 Chili
Model Chili is wearing a hat created by Maison Michel, which has worked with CHANEL since the 1970s. The fashion house joined Métiers d'art in 1997 and is still pushing the limits of hat design. This black felt boater is covered in tweed using the milliner technique of "fabric stretching" and made in two parts, the cap and the brim, which are then joined by an invisible stitch.
"When visiting the Maison Michel atelier, I met the artisan who has been working on these designs for over 35 years – probably the coolest milliner in the world. I always think about the origins of the pieces I wear, but this is the first time I've had the opportunity to talk to the person making them. It's impressive to see all of the intention behind the creations. The techniques are preserved, passed on and improved; the artisans make their own tools and adapt them to their needs. I think that's what creates the soul of a house like CHANEL, this respect for craftsmanship, the people behind it, those who came before and those who will come after. You don't always realise it, but it's so important that fashion houses like this one ensure this creation and give it perspective. I've always admired fashion, to the point of making it my profession since I was 18, so it's very emotional to work at the heart of the Métiers d'art. I feel like I'm a part of history and can play a part in writing a bit of it."
Credits
---
All CHANEL pieces are from the 2021/22 Métiers d'art collection.
Photography Axel Jozeph
Styling Dan Sablon
Creative Direction Claire Thomson-Jonville
Hair Tomoko Ohama
Make-up Damien Chauvin for Chanel
Nails Sophie Adams
Models Chili Dia, Jäde, Sulian Rios, Ildjima
Senior Producer Laurene Mpia
Videographer Julia Tordjman
Digital Operator Henri Coutant
Photography Assistant Jiés Cleodore, Steve Laurienté
Styling assistant Clara Viano
Make-up assistant Nicolas Amedeo and Jonathan De Sousa
Hair assistant Mily Serebrenik
Production coordination Leonardo Specchia
Production assistance Vincent Simon
Tagged: