Roxane Gay: "I've never failed the same way twice"
Rihanna quizzes American award-winning author, editor and professor Roxane Gay.
This story originally appeared in i-D's 'Rihannazine' Special Edition, no. 01, 2020. Order your copy here. For this one-off project, Rihanna put a series of questions to the women shaping culture today, and invited them to share their visions for 2020.
Can you introduce yourself?
I'm Roxane Gay and I'm a writer.
What do you think your biggest personal or professional success has been so far?
Writing the kinds of books I want to write, and seeing them make their way into the world. Often professional and personal success go hand in hand, but that has not always been the case for me – sometimes when my professional life is going well, my personal life is a fucking disaster. But I think my biggest personal success has been learning how to be a good friend.
How do you define success?
Being able to do the things I want. Being a decent person, being well-loved and loving well.
What would you say was your biggest failure?
I'm a writer, so I'm constantly failing. I would just say that writing sometimes doesn't work out, sometimes you don't hit the right notes. It's part of the process. I'm not one of those people who's going to say that failure makes you a better person. But you do learn from your failures, and I've never failed in exactly the same way twice. I always try to fail differently so that I'm learning new lessons.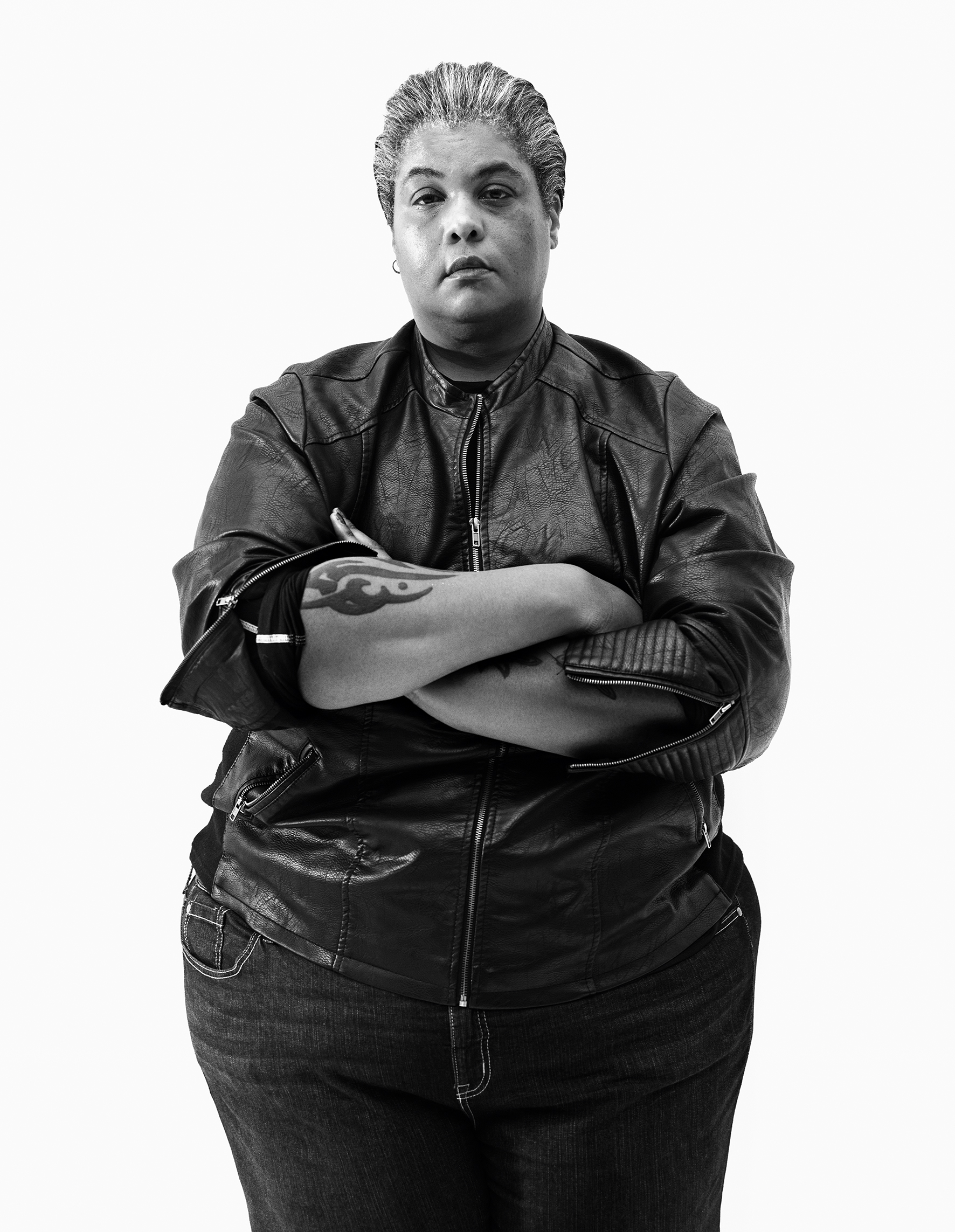 As we're heading into 2020, what are you taking with you into this year, and what are you leaving behind in 2019?
I'm taking some optimism for the future, because in 2019, we saw some people really trying to make some noise (like Greta Thunberg with the environment) and we have some interesting political candidates running for office here in the US. I'm not an optimist, but I'm taking a sharper sense of realism into 2020, in the hope that we actually are going to achieve some real change, and get a better leader into the White House. What am I leaving in 2019? Donald Trump and all his bullshit.
If you could ask Rihanna one question, what would it be?
The question I'd like to ask is: what has fame cost you?
It's funny the effect that Rihanna's had on so many people's existences, and in so many areas.
She's done a lot. Especially in terms of showing that you can live the way you want, and make the choices that you want. I think Fenty Beauty has changed the game. It seems like a small thing, but it's not. For someone to create change in an industry that doesn't change that much was really incredible. I actually don't think she gets enough credit for it.
A couple of people have actually got quite emotional about the impact she's had on them. Why do you think that is?
They recognise that as a celebrity she didn't have to do that – she didn't have to extend herself. The fact that she did means something.
Did you see the Savage Fenty show?
I think it's awesome, and sexy, and I liked that it challenged what we saw with the Victoria's Secret show – which was fine, but whatever – by using different kinds of bodies.
It's almost like: how hadn't this happened already?
Yeah, that it took that long? It's ridiculous.
Credits
---
Photography Mario Sorrenti
Styling Carlos Nazario

Hair AKKI at Art Partner using Oribe.
Make-up Kanako Takase at Streeters.
Nail technician Alicia Torello at The Wall Group using Chanel.
Set design Jack Flanagan at The Wall Group.
Lighting technician Lars Beaulieu.
Photography assistance Kotaro Kawashima, Javier Villegas and Jared Zegha.
Digital technician Johnny Vicari.
Styling assistance Raymond Gee, Erica Boisaubin and Christine Nicholson.
Tailor Nino Sanaya.
Hair assistance Rei Kawauchi, Takao Hayashi and Motome Yamashita.
Make-up assistance Kuma and Tomoyo Shionome.
Set design assistance Akaylah Reed and Colin Walker.
Production Katie Fash.
Production coordinator Layla Némejanski.
Production assistance Fujio Emura.
Casting director Samuel Ellis Scheinman for DMCASTING.
Casting assistance Cicek Brown for DMCASTING.