Photography Mitchell Sams
Jacquemus AW20 was an epic fashion spectacular
Laetitia, Bella, Adut, Gigi, Joan, Doutzen, Vittoria, Mica and more walk the French designer's co-ed stripped back catwalk.
|
19 January 2020, 11:18am
Photography Mitchell Sams
"Everyone in the studio asked: 'Do we really need fashion in the atmosphere of today? What do we really need to make more sense in the world?'" said Simon Porte Jacquemus after his epic co-ed AW20 show, reflecting on the impact of fashion on the environment and his doubts about his profession. "It was the first time in my career that I thought about the collection like it was my last."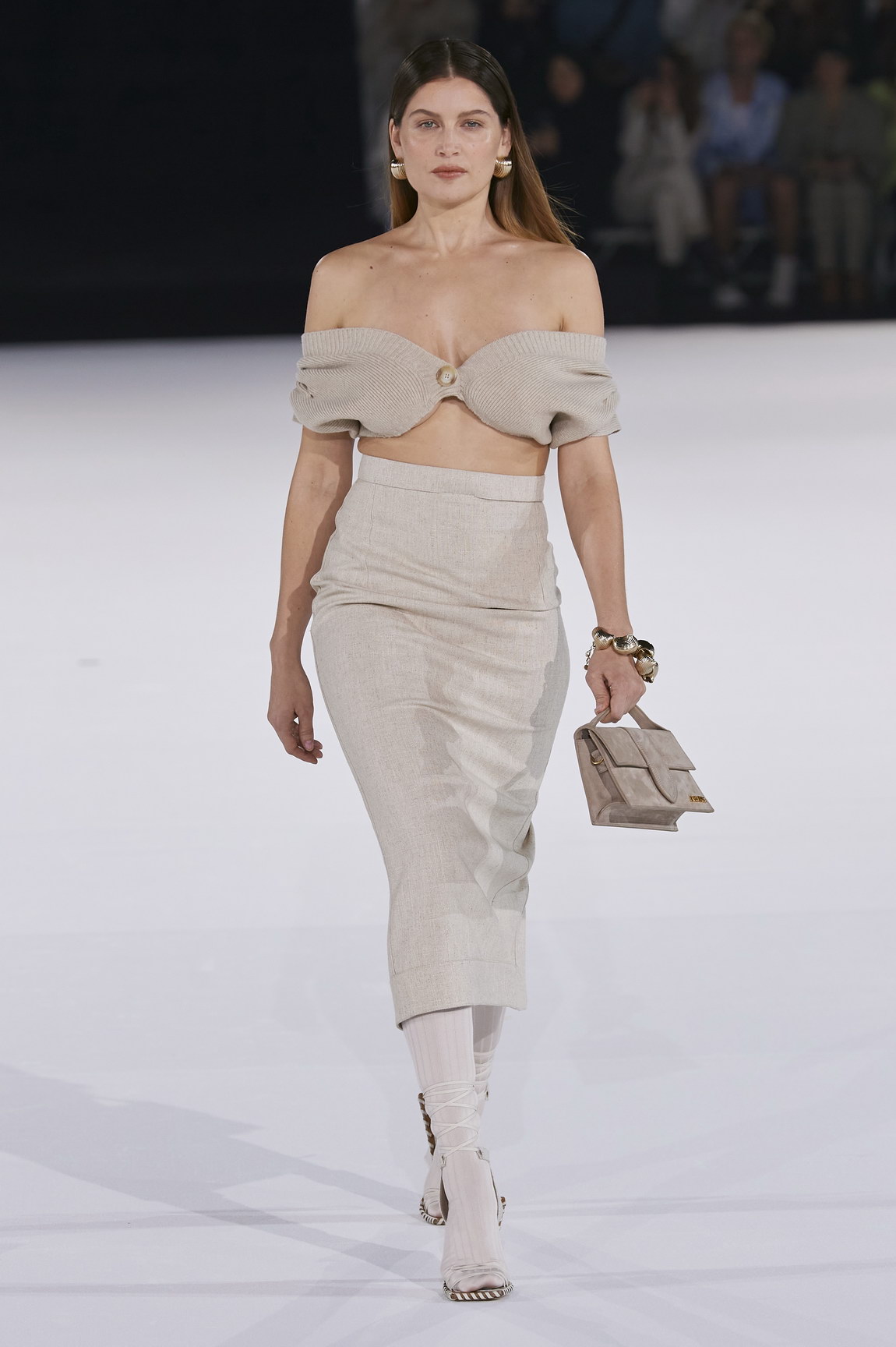 Don't worry. It won't be his last, but it's fair to say that Simon could happily retire after staging such a fashion spectacle. He pulled in the most fabulous hip-winging cast for the show, held on a vast white square. Laetitia Casta, the French supermodel who was eternal Yves Saint Laurent couture bride in the 90s, opened the show in a stone-grey pencil skirt and bralette cardigan, followed by her modern-day counterparts: Bella, Adut, Gigi, Joan, Doutzen, Vittoria, Mica, etc in the most incendiary bombshell dresses: thigh-skimming slits, nipped-in waists, thigh-skimming lengths, backs and bellies out. At one point Gigi pulled hair to the side and flicked it back à la Naomi, a collective "YASSSS!" could be heard across the room. Simon certainly knows how to get a crowd going.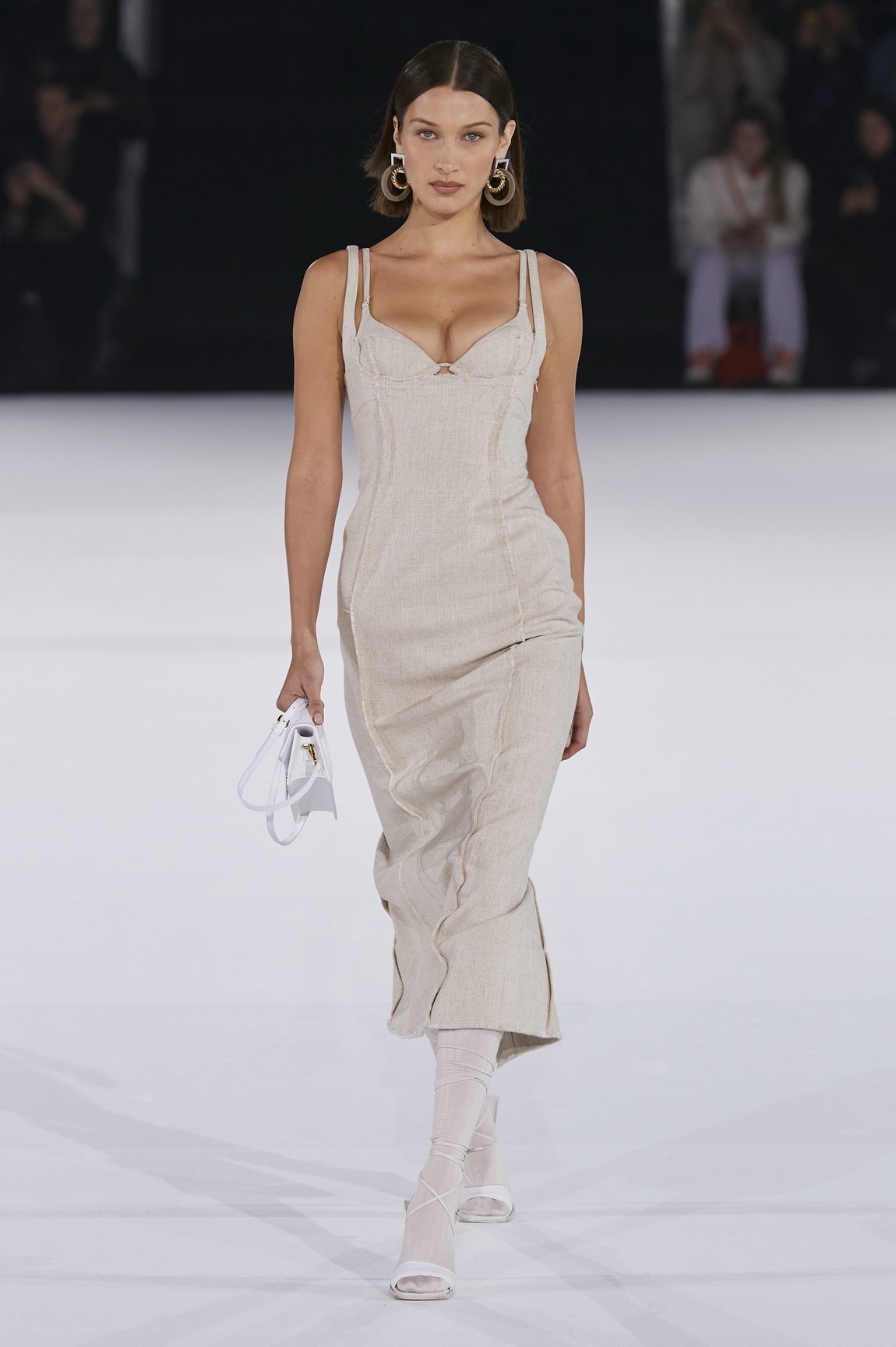 Except all those sexy dresses and summery bandana-tied ensembles were crafted from perhaps one of the most unsexy fabrics: natural-looking linens and cheesecloth. No prints, no embellishment, no colour. It was all stripped back to basics with no distractions in earthy fabrics more commonly associated with hemp hippies than with swaggering supermodels.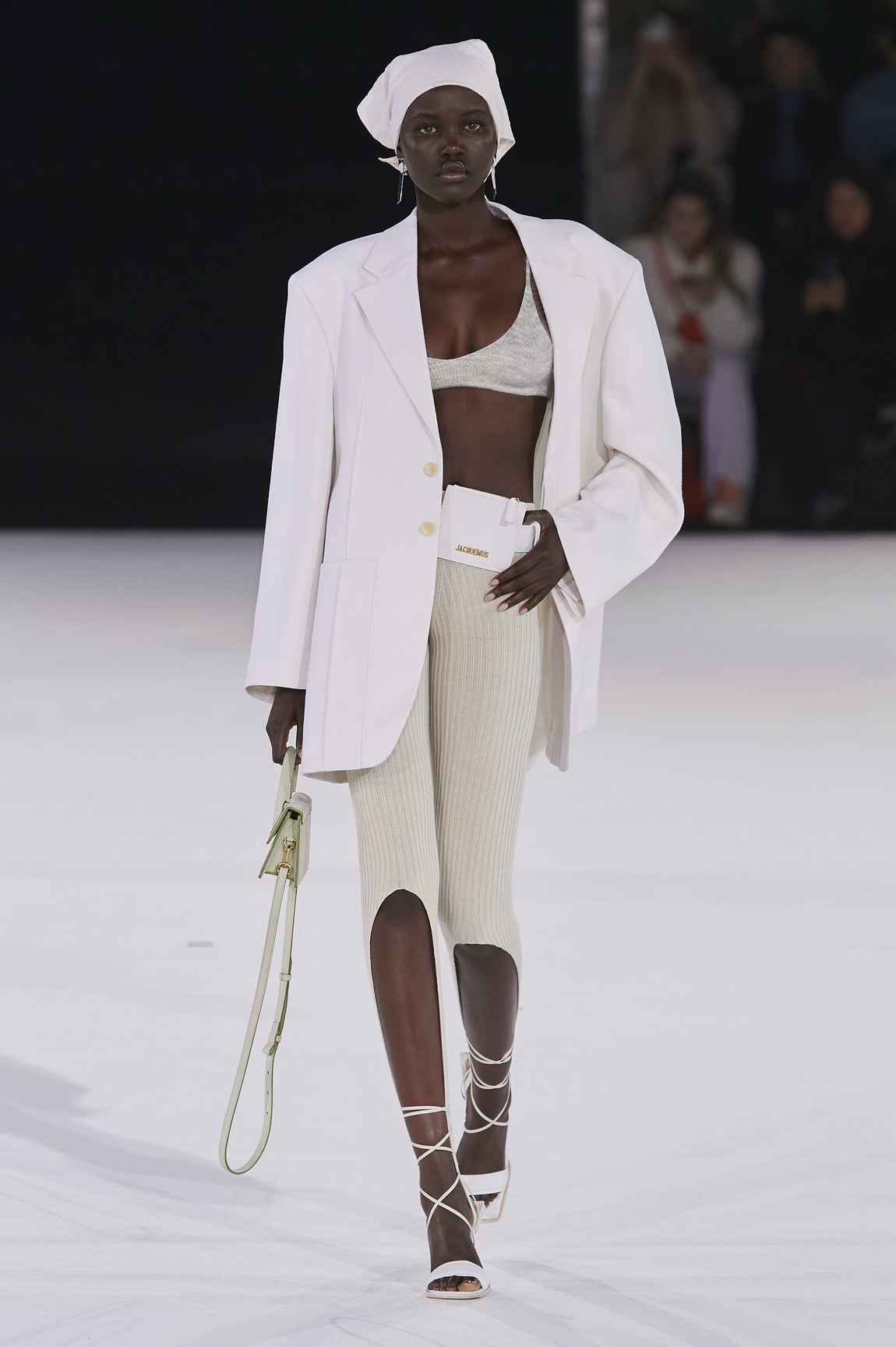 "I thought about the collection as a 'vestiaire', very timeless and very minimal," Simon explained. "What I show is what I sell. I don't try to lie. I don't do a fashion exercise, I don't make art. I make clothes — and I make them at a good price." That's all true, and it's why his clothes are beloved by women (and men) around the world. His spectacular shows, the last one of which was held in a lavender field in Provence, create the kind of organic buzz and engagement that megabrands spend millions in contriving. This time it was all reduced to a white catwalk, gorgeous girls and boys and straightforward concept.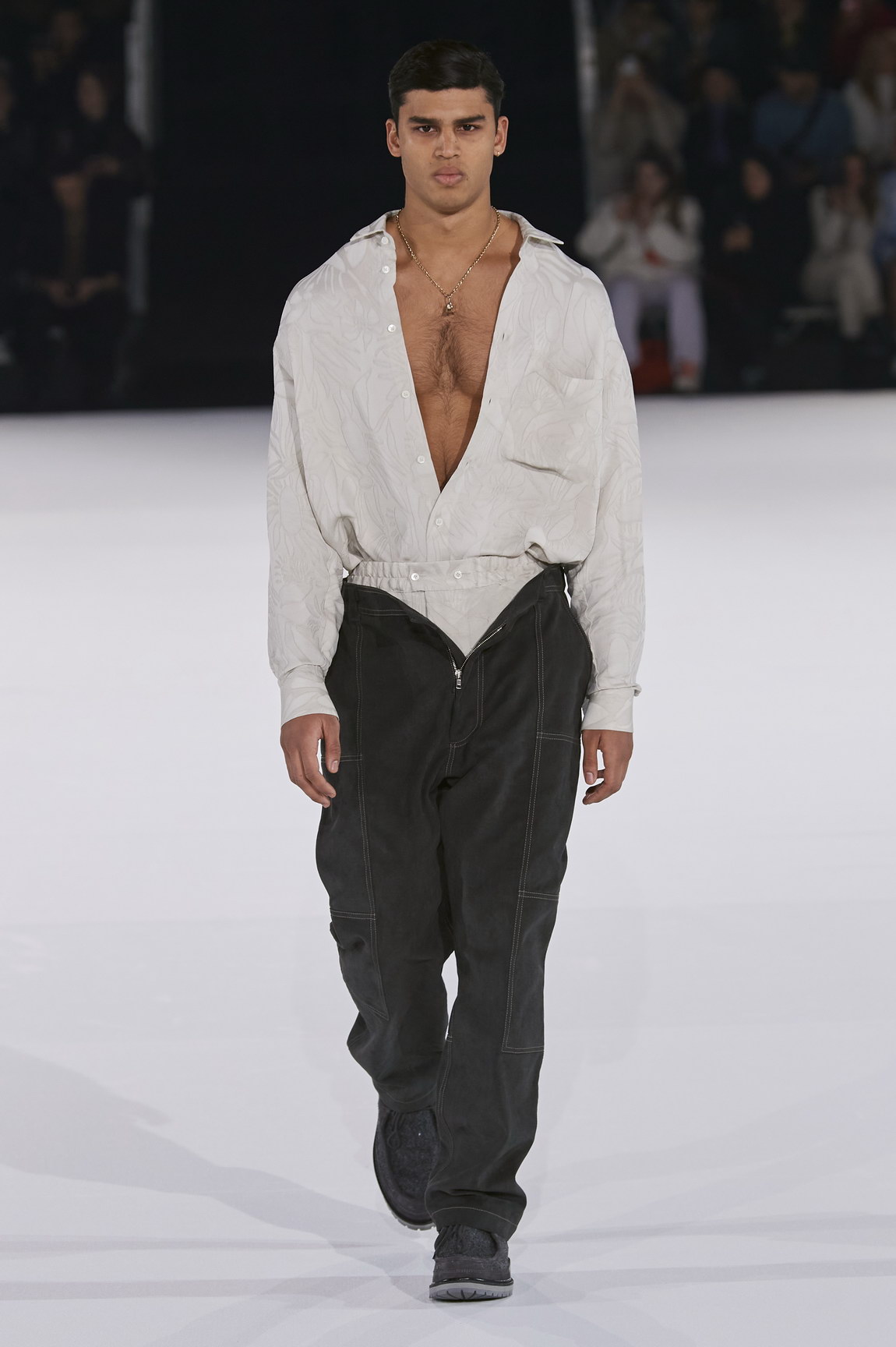 But he also touched on a very important point — the idea of simplifying the production process to be more environmentally-friendly, too. If the collection had repetitions, it was because Simon and his team made a concerted effort to be less wasteful. "We don't need a hundred fabrics in the collection — maybe we need 15 and they can be better," he said, adding that he only does two collections a year because it's better for everyone, especially his team — he wants them to enjoy their jobs (and holidays) and not be constantly working on a new collection.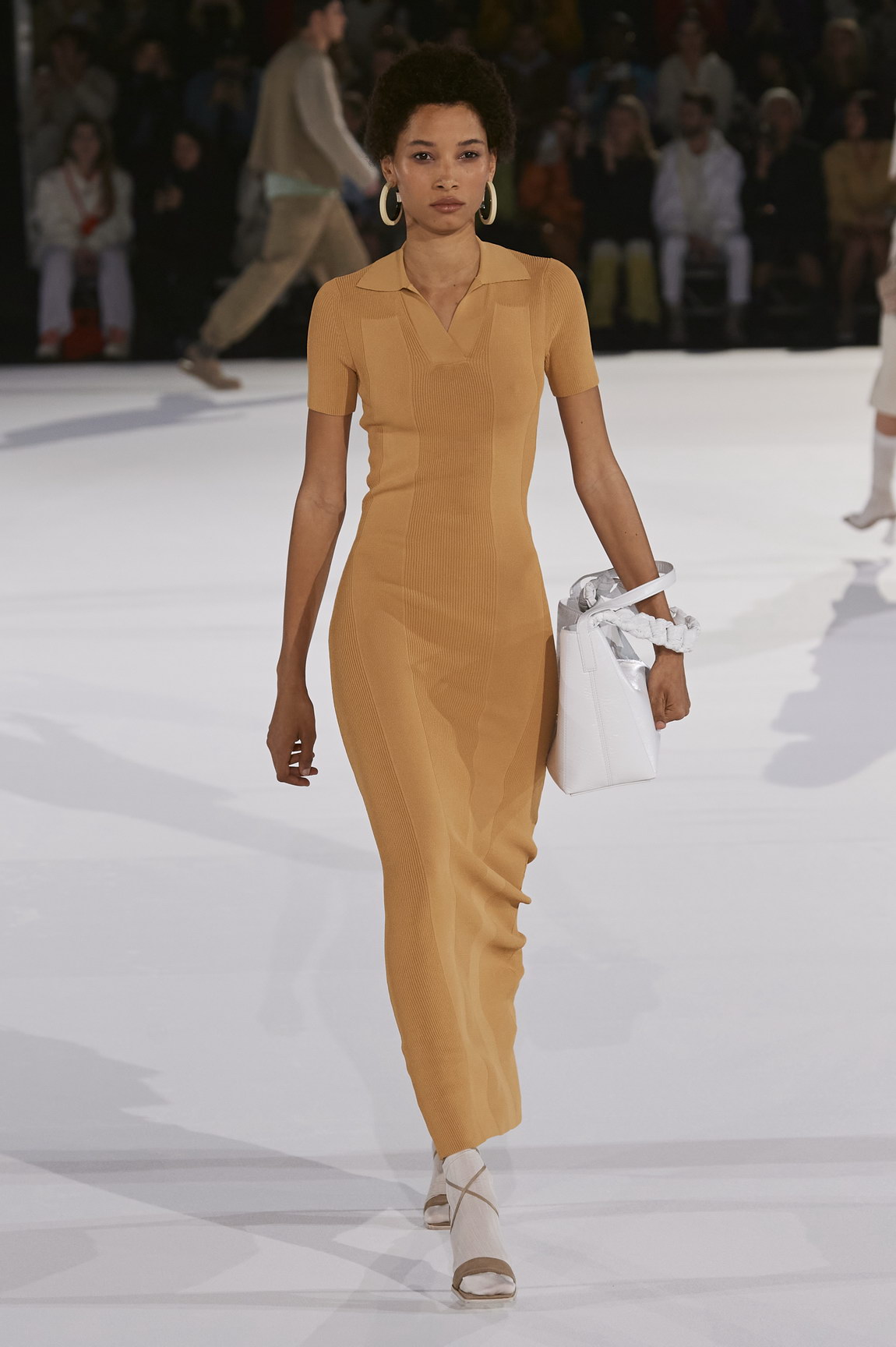 "Everyone is talking about being ecological and doing marketing around it and I think it's so wrong," he declared. "It's just as much about human sustainability. For example, a factory that is not doing green fabrics, we're not going to stop working this company who have supported us for ten years, but we can try to find a solution together and help them be better."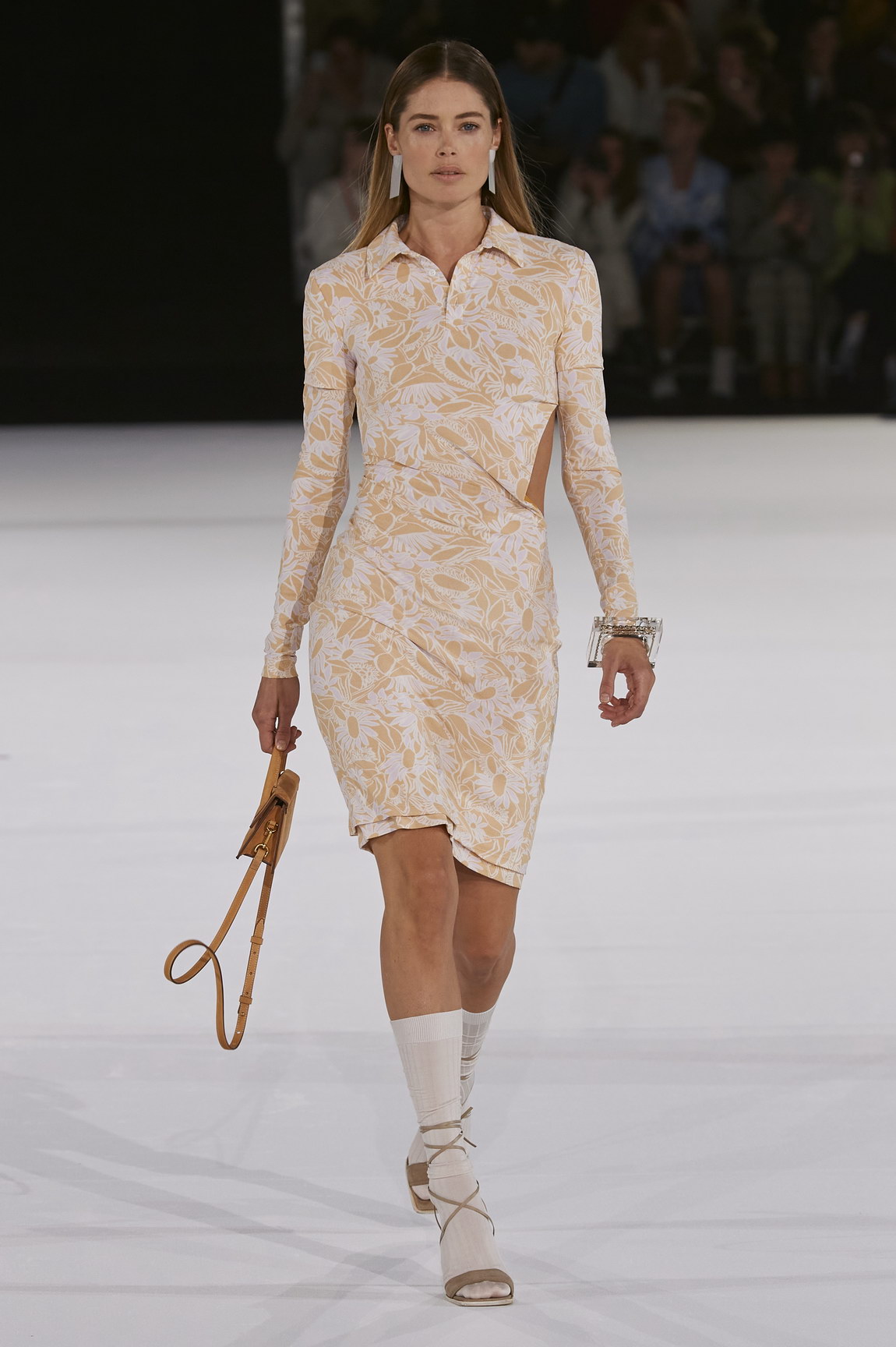 Simon added that his hero has always been Jean Paul Gaultier, who this week announced that his upcoming haute couture show will be his last. Gaultier has always been beloved by the French public, mainly because he was on television, but also because he was always accessible, playful and irreverent. Simon could be his natural successor — he has a wide audience that are eager to hear what he has to say. This show may have been designed as if it were his last, but it could also be the start of a new chapter with him leading the eco- battalion for French fashion.