Rihanna just released new music
Let this playlist be your essential gui-De to the best releases this week.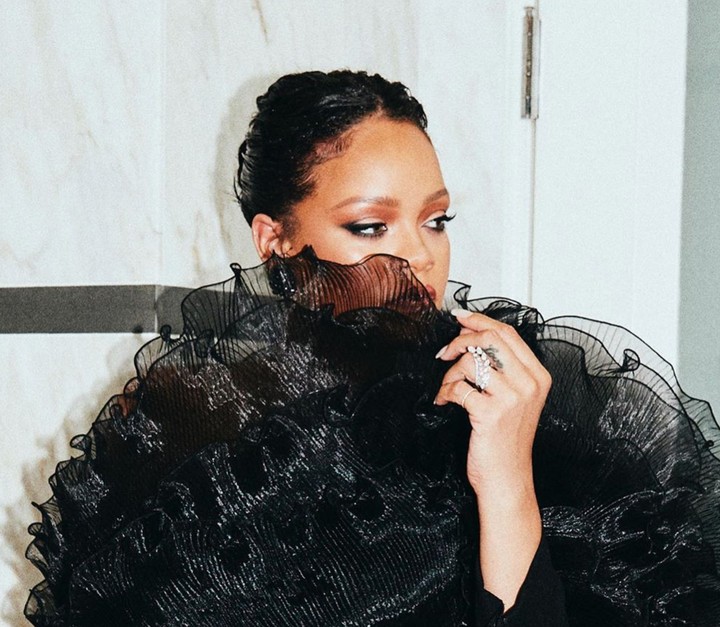 Okay, so we didn't lie. There is new music and Rihanna does sing on it. It's not exactly R9 though. Instead, she lends her vocals to "Believe It", the latest release from her longtime collaborator PARTYNEXTDOOR who has writing credits on "Wild Thoughts", "Sex With Me" and "Work". The Navy, who you'd think would be happy to hear their queen sing for the first time since 2016, were not content with what is essentially just a chorus in which she repeats the same five words. You can't please some people! For those who aren't too mad, "Believe It" opens today's playlist.
Of course, nothing compiled today -- the birthday of Future Nostalgia -- would be complete without a bit of Dua. The retro direction of her second album came to the British pop star not in a dream, but when she was taking a relaxing stroll through Las Vegas one time. "While I was walking," she says, "I was listening to OutKast and No Doubt and I was like, 'What is it about these records that I still love and relate to so much? Why do I feel like they haven't aged? And how could I incorporate that nostalgic feeling of all my favourite childhood memories and inspirations into something new and modern?'" Kids, Future Nostalgia is how.
Also out this week is Rosalía's "Dolerme", which means 'hurt' and seems to be about how she's not quite over her ex. Sure, she hated the way he treated her, but she also hates how quickly he moved on to the next unsuspecting girl. Who can relate? Queen of Catalonia Rosalía has said that releasing the song during quarantine was a form of self-therapy that she hopes will help fans "feel a little better" too.
Total dreamboats Cub Sport have put out the lovely love song "Drive", an ode to recognising the magic of life while it's happening -- aka MiNdFuLnEsS -- something we should all be making an effort to practise right now. "Weedman" by Channel Tres is about exactly that. Scuti knows her value on "Huh". And hilarious Aussie kids The Chats get "Drunk n Disorderly" across their third album, High Risk Behaviour. Plenty more where that came from too, including new stuff from Oliver Malcolm, Waxahatchee, Childish Gambino, GKR, Izzy Camina and more.