Hugo Comte is shaping the look of pop music
The photographer behind Dua Lipa and Caroline Polachek's album covers tells i-D all about finding his signature style and his forever muse -- Beatrix Kiddo.
Photos by Hugo Comte.
Dua Lipa sits in a stark Eames-style chair. She's wearing a high-cut bodysuit, sheer black tights and the skinniest stilettos you've ever seen. Legs crossed, she flips her hair, bored. She shoots a mischievous glance over her shoulder. She looks directly into the lens, smirks and cocks an eyebrow. Then she bursts into a nose-crinkling, teeth-baring laugh. This short teaser video for "Don't Start Now", posted on Dua's Instagram with the caption "Miss me?", was the first visual released from the singer's Future Nostalgia era. Despite its mere ten-second run time, the clip doesn't lack impact. It's the kind of image that makes you do a triple take: to pause, rewind and rewatch; to ask yourself, "Who is she?"
The man behind the camera -- and responsible for Dua Lipa's Future Nostalgia imagery -- is photographer Hugo Comte. While his foray into the world of pop music is just getting started, fashion fans are likely already familiar with his work. He's shot industry legends from Alek Wek to Malgosia Bela, and last year he turned his lens on Bella Hadid for Pop Magazine. He's lent his lush vision to luxury labels from Burberry to Coperni. And most recently, he orchestrated a shoot, best described as a series of nü-Renaissance paintings for Vogue Italia.
Comte's style is instantly recognizable: the hyper-saturated palette, the emphasis on negative space and the chiaroscuro lighting, right down to the granular texture of his subjects' skin. His photographs seem to exist anachronistically, independent of time or belonging to an era that has and will never exist, drawing from references (Tarantino, Kubrick, Tadao Ando and Caravaggio are all visible in his work) so meticulously chosen and so expertly blended as to form a substance entirely novel.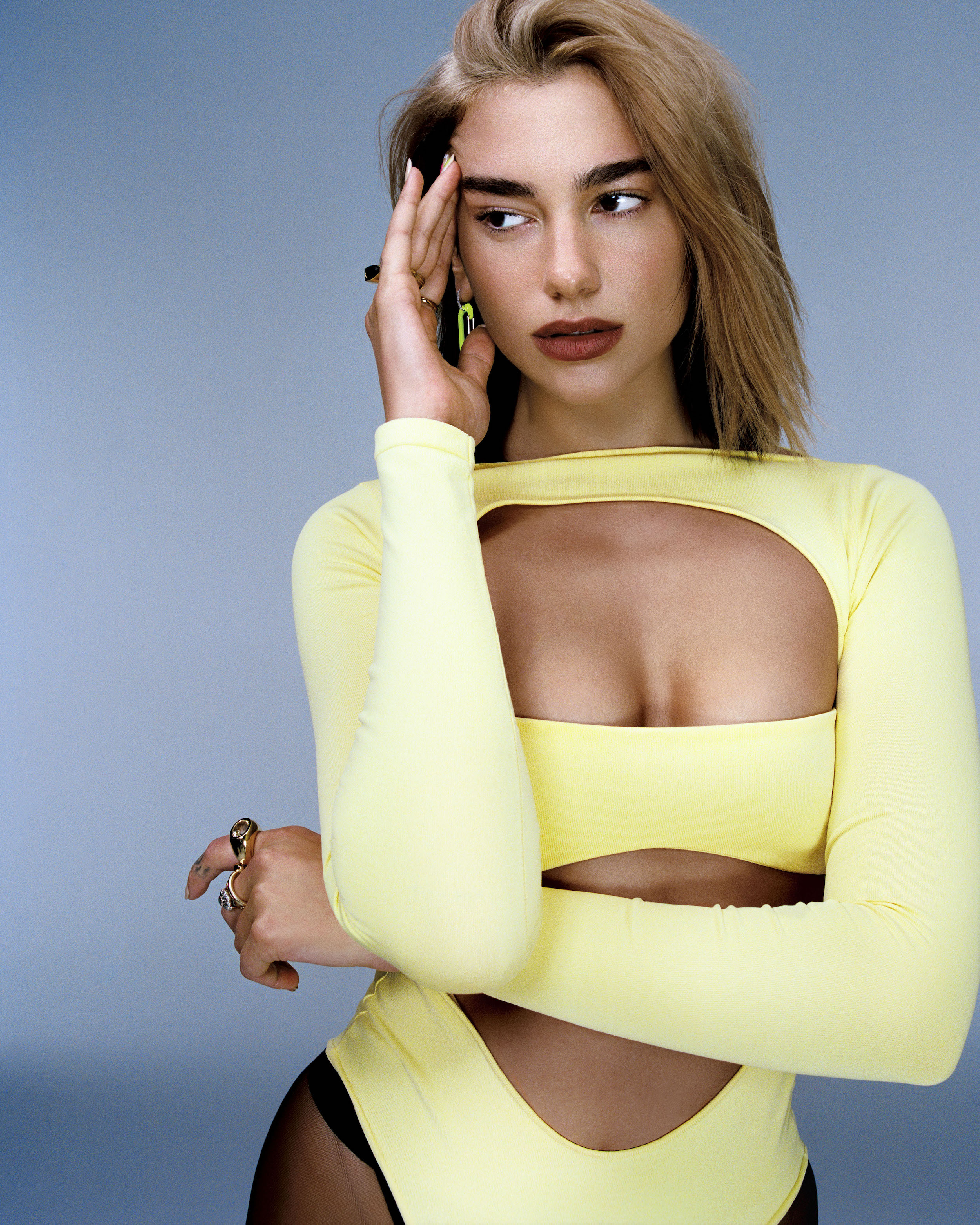 Comte's razor-sharp vision is in part due to his cross-disciplinary background, but can be attributed, foremost, to his meticulous creative process. He began his career in architecture before pursuing photography. And although he prefers not to speak to his background ("I'd like to define myself more with my point-of-view than my background," he says), his architectural training is immediately evident in his oeuvre, namely his distinctive tableau-style arrangements, which capture space and movement, figures in liminal states. "I basically translated my process from architecture to photography. I had this architectural approach to space and light and atmosphere," Comte explains, on the phone from his Paris studio.
Before officially launching his photographic career in 2017, Comte spent time painstakingly studying fashion imagery and, in tandem, crafting his singular perspective. "I did a lot research on what was done in photography before I was born, in the 80s and 90s. Trying to, step-by-step, understand what happened in the history of fashion photography," he says.
In particular, Comte was drawn to the works of Steven Meisel, specifically the images he made between 1996 and 2001, which Comte describes as "the best content ever produced in fashion." Elaborating on how Meisel has inspired him, Comte says, "He's the only guy that has a real vision of fashion. He's not photographing a trend; he's photographing his own vision. When I started to be inspired by him, I decided I'm not just going to focus on photography. If I want to be the best, I need to have my own vision of fashion and push this vision."
And push his vision he does. Comte refers to himself as an image-maker, rather than a photographer. "I think photography, itself, is not important to me," he explains. "It's about showing what I have in mind." Comte arrives to each editorial shoot with an incredibly precise image in mind. His work as an image-maker, then, is to materialize this mind's-eye picture into a tangible photograph. On set, Comte takes on a role akin to creative director, collaborating extremely closely with stylists, make-up artists and hairdressers to execute his vision as accurately as possible. "My approach is absolutely total from A to Z on an image," he elaborates. "I'm very precise about the texture of the skin, the nails and the hair, and sometimes even hair products."
Comte is working on an upcoming short film -- a personal passion project -- which he describes as "an ode to women, completely dedicated to women." But it's a sound bite that could describe his entire oeuvre. Woman, with a capital W, is at the center of Comte's artistic vision. He considers model casting to be one of the most important aspects of his work and has even hired a personal casting director. "I think the most important [aspect of a photograph] for me is the attitude of the woman," he explains. "I'm not really looking at models as models. I'm looking at them more as actresses. I push them to have intention... I tell them, 'It's not me observing you and taking a picture of you, it's you observing the camera.' And this changes everything." This is what makes Comte's photography so compelling. His work eschews the superficiality of fashion photography -- clothing, beauty. (Comte asks his models to "forget to be beautiful"). Instead, he hopes to capture the interiority of his subject: her thoughts, her emotions, her desires.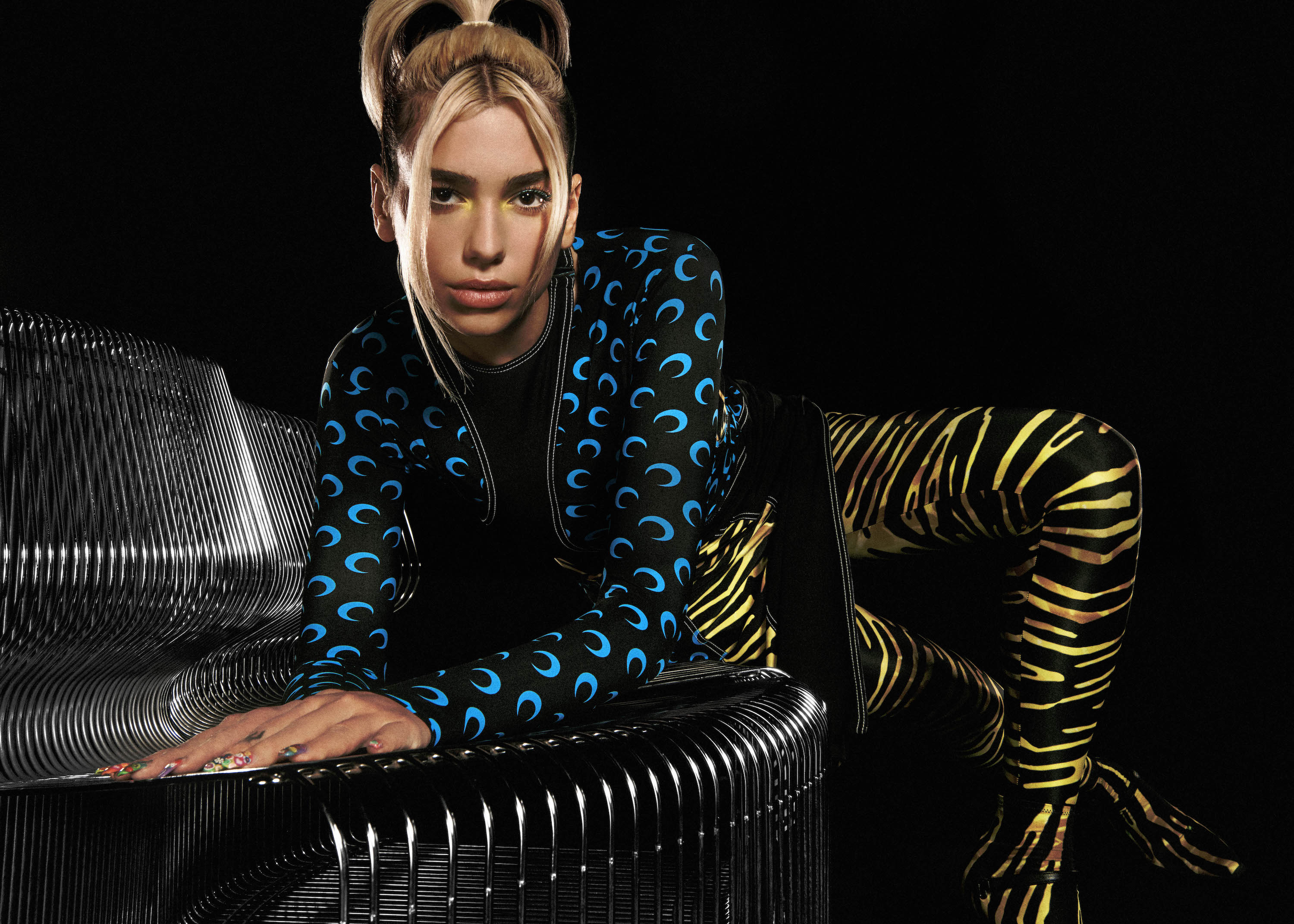 So who is Comte's muse? "Beatrix Kiddo, the character of Uma Thurman in Kill Bill," he responds, without pause. But more generally, he lists "She's innocent, but she also is very powerful. She has a strong impact on all the people around her. She looks at you with a sneaky cool attitude and you don't really know what she has in mind. She doesn't [care to] make you feel comfortable. She's always excited about her ideas," he laughs, before continuing. "She enjoys doing bad things." Comte's protagonist is not the typical fashion archetype: the sultry siren, the bright young thing, the doe-eyed ingenue, nor the strong female. She's a ball of contradictions with agency and an interior world that runs deep -- think Dua Lipa in her "Don't Start Now" teaser. Comte's woman peers at you devilishly from the corner of her eye, she throws her head back in a fit of manic laughter (or despair), she daydreams, she winks impishly at you. She's a real woman, larger-than-life.
Considering Comte's knack for capturing the singularity of a woman, it's no wonder some of the world's largest and most interesting pop artists have brought the photographer on board their creative teams, to help carry out their artistic vision.
Singer Caroline Polachek reached out to Comte to capture the look of her deeply emotional solo album, Pang. "I loved the hard 90s minimalism of his photos, the way space and figure become warped and lightly surreal," she says of the collaboration. "I thought his restrained approach to surrealism would be a compelling foil to the gothic storybook styling of the album." On the cover of Pang, shot by Comte, she climbs a rickety rope ladder, her determined gaze fixed beyond the horizon. She knows where she is going, but has not yet arrived -- "caught in a moment," Caroline notes, in a turn of phrase that equally describes the push-pull longing captured in her music.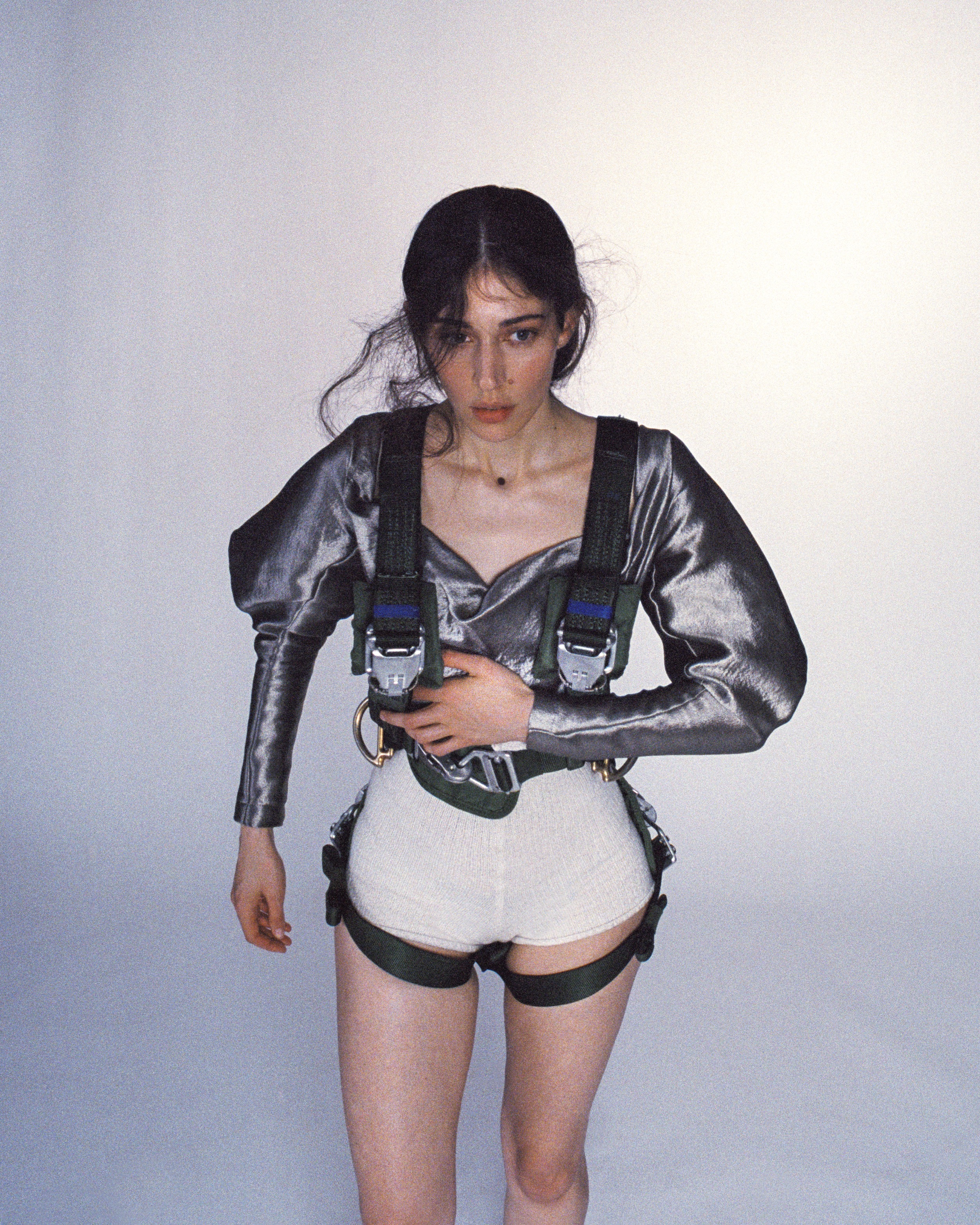 Comte and Dua Lipa, now close friends and collaborators, met under similar circumstances: "Instantly there was a trust," Comte recounts. "She really believed in me and gave me complete creative freedom. I was very proud and honoured that someone could trust me one hundred percent in giving me her whole album, her new baby."
Pop music is a glossy, billion-dollar industry; the act of crafting a pop star's image can be reduced to a series of business decisions. Hugo, however, describes the process as intimate, an exercise in empathy. "When you work for a pop star, it's about understanding and pushing the identity of someone [else]," Comte expands. "[When] I'm on set with Dua Lipa or Caroline, I need to understand the way she sees herself. I need to find a balance between the vision she has of herself and the vision I want to create for her."
It helps that Comte's musical clientele represent a new breed of pop singers with exacting (and unconventional) visions, and increasing creative control over their output. On collaborating with Polachek, Comte says, "It was her creative direction. She has very good taste. She just arrived at my house in LA with a plan. It was already so curated and clear. I just interpreted her vision into my style, translated her ideas."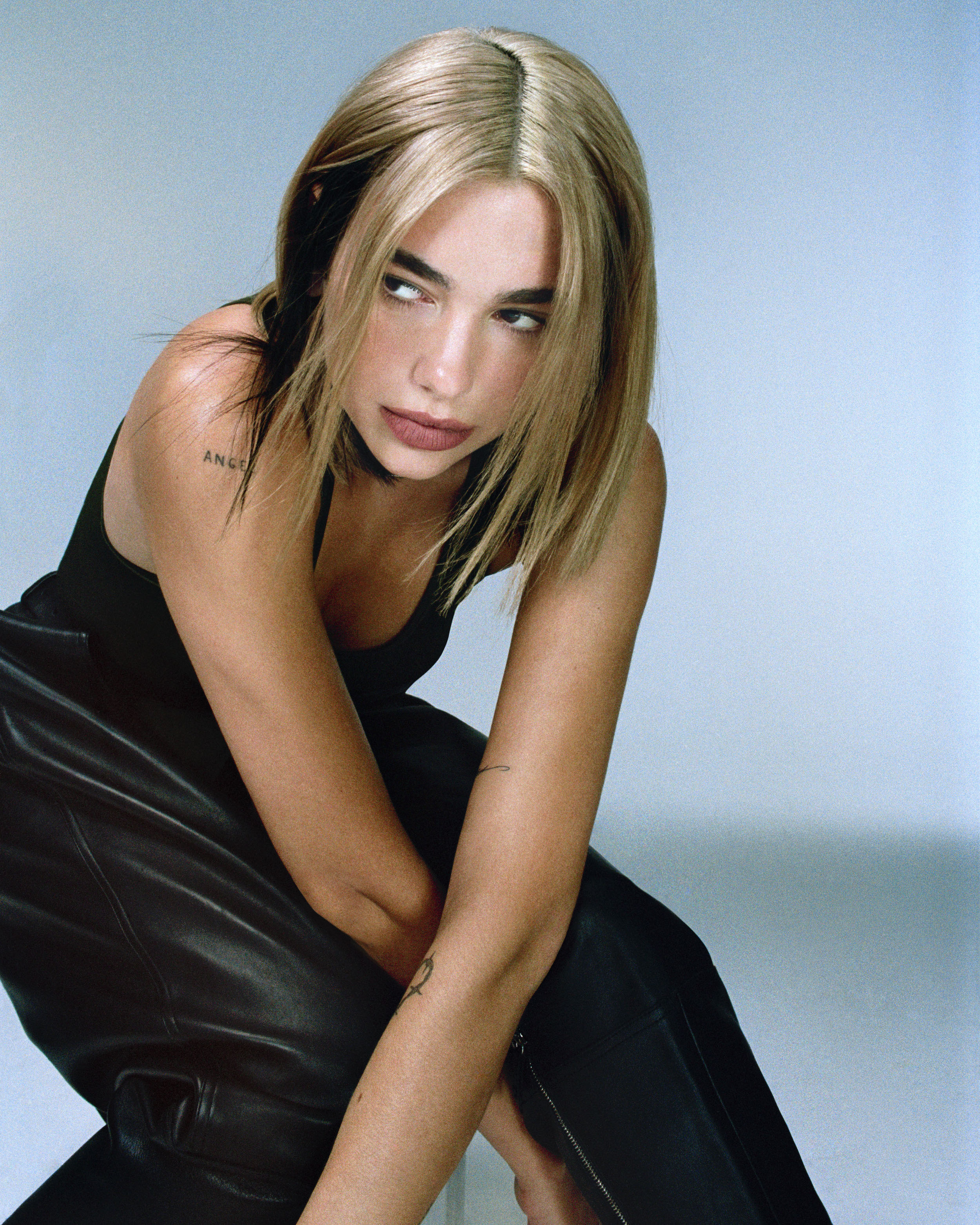 As with Caroline, the concept behind Dua Lipa's newly-released album, Future Nostalgia, is intensely personal to the artist herself. "I have never felt more myself in making this album," the singer wrote in a thank you note, posted to Twitter a day before the album's release, "This year was all about growth." The album represents a transitional moment for the artist, who has come into herself during its production, with a more confident sound and look. "[ Future Nostalgia] is based on change. Her whole character, all her music is redefined," Comte explains. "The whole concept is based around the transition between nostalgia and future."
It makes sense then, that Comte places Dua Lipa in the driver's seat on the album's cover. Her white-gloved hand on the wheel, she gazes confidently down the road ahead. She is on her way; she is in control. "She's very determined. She's like a Marvel [superhero] or a cartoon character," Comte says of the singer's self-assured Future Nostalgia alter-ego. "She has super powers; she's incredible."
While Comte didn't initially plan on working in the music industry, he admits that music has a massive influence on his work. "I use [music] to create attitude and atmosphere on my set," he says. "I have ten songs that I play on loop all the time. I use one song for one picture. So, if I need an hour to do the picture, the song will be on loop for an hour." His playlist is an eclectic medley of old rock, soul and metal, including ("in order of importance") Chris Isaak's "Wicked Game", Al Green's "Let's Stay Together", Miles Davis' "So What", and Rammstein's self-titled track.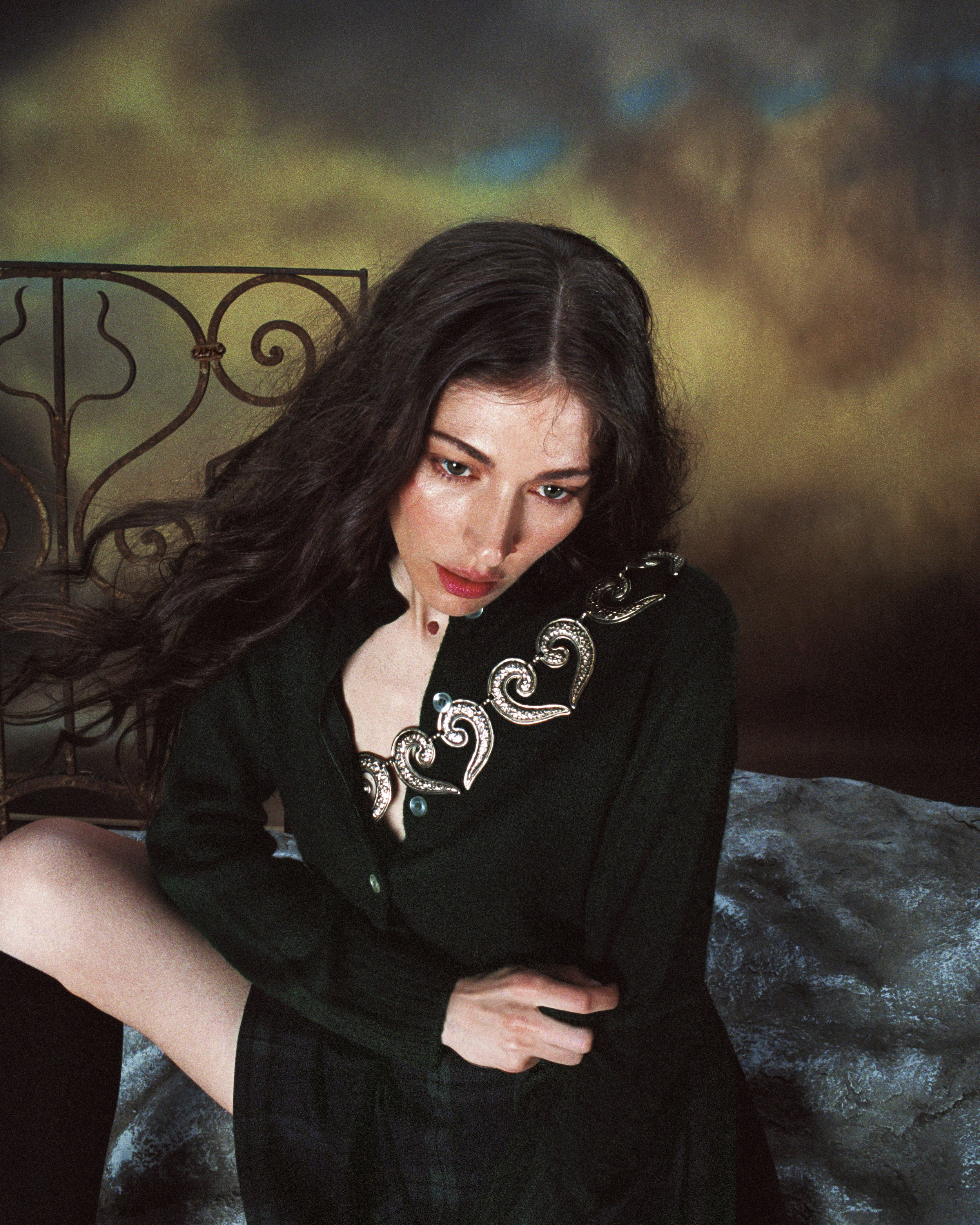 Comte's favorite recording artist is Miles Davis, who he cites as one of his earliest influences. "[Miles Davis] became important when I was in architecture. I had a discussion with my teacher, and he said, 'Imagine that the music of Miles Davis is not [about] making noise but making silence.' He's creating silence and the silence is defined between the noise," Comte explains. "[My teacher] said that architecture is the same thing: it's not about the wall that you build, it's about the emptiness that exists between the walls. I started to imagine everything like this. I try to keep this ideas of positive and negative in my pictures."
If Comte could photograph any musical artist, past or present, living or dead, it would be Sade. "I'm impressed with the consistency of her music. With Sade, every single song is incredible and they all have the same atmosphere," he says. "As an artist, if I could keep the same authenticity and integrity in my work, that would be incredible. And she's so beautiful." When asked what direction he would take with Sade's shoot, he laughs: "You want me to create a concept in ten seconds?" After a short pause, he begins counting down from ten. And then: "Something in the snow with her dressed in black. Her black outfit on white. The landscape is very cold, but her smile is very warm."